In light of a loadout I'm slowly making, I have some questions about the BD uniform and the associated insignia.
I'm making a loadout of an infantry soldier sometime in the 50's, and am thinking of making it very late 50's because of a
type A FN FAL bayonet I can put on the webbing.
But I'm trying to find out more about the collartabs, as there are 2 types, he diamond shaped early ones, and the 5-cornered ones with pointed top.
As far as I know, the diamond was for lower ranks at first (worn on regular pointed collar BD's), and the 5-cornered ones were for officers (worn with
the officer cut BD with square collar points).
But at some point there was the updated model BD with square cornered collar, buttoned waiststrap and different fabric, meant for all ranks, and used
with just the 5-cornered collartabs.
Now my question is, at what year did they actually stop wearing the diamond shaped tabs with old BD's, and start wearing the new BD's with 5-corner tabs?
A source I read on a Belgian forum mentioned 1962, but another Belgian collector said late 50's already...
Early low rank type.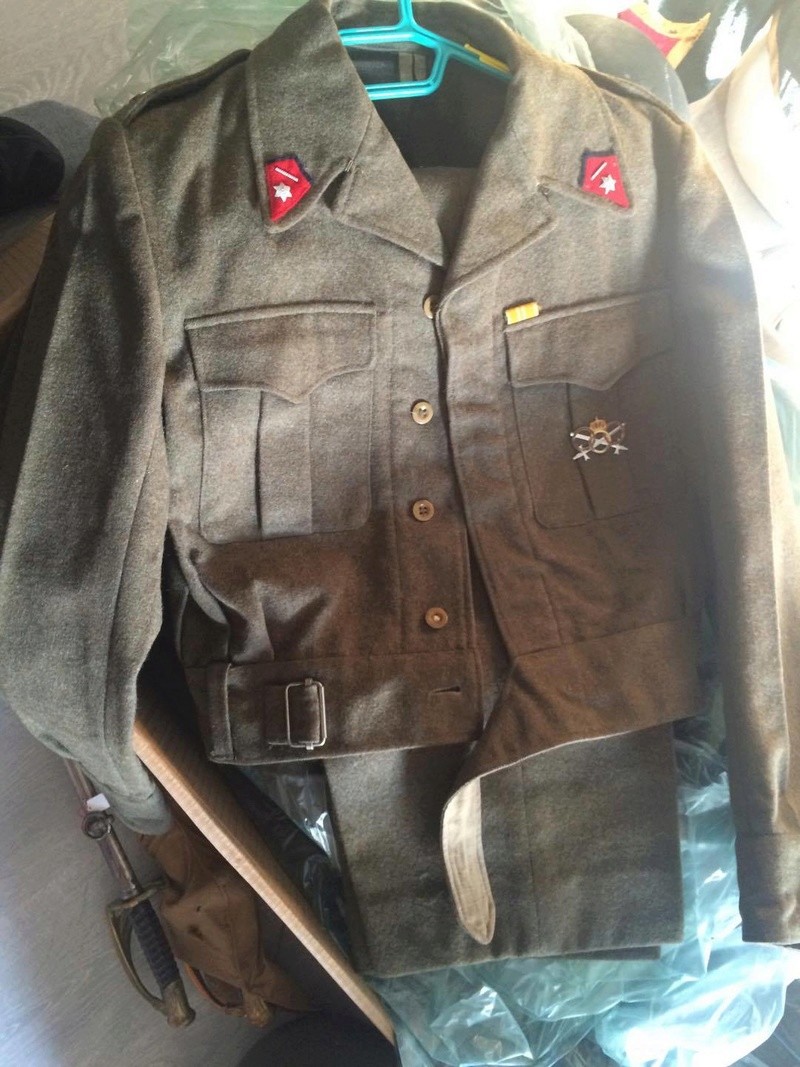 Early officer type.
Late standard type. This picture is from another thread here on the forum, by member belgium_one (credit where credit is due)