BGS

Camo-collector1951

Sergeant





Name

: JIM


Age

: 68


Location

: Australia


Registration date :

2017-02-03


Number of posts

: 214

PICKED UP FROM A FELLOW COLLECTOR, 'D' RINGS REMOVED SADLY. BUT GOOD COLOUR & STRUM CAP.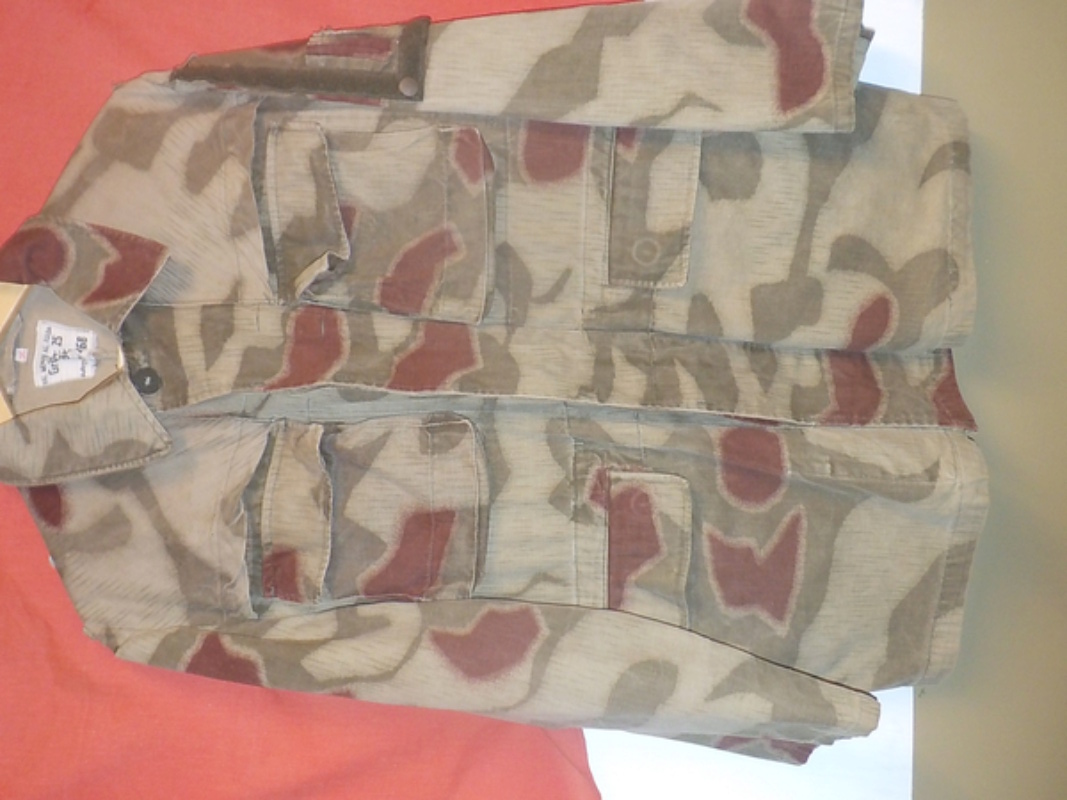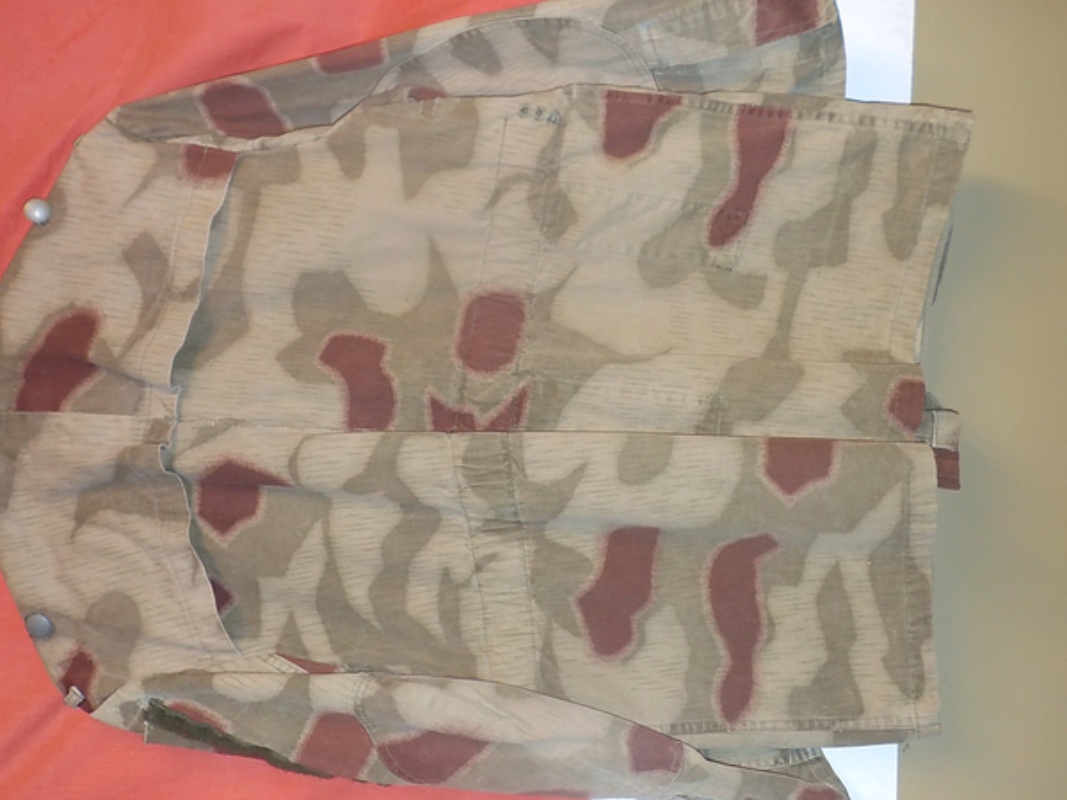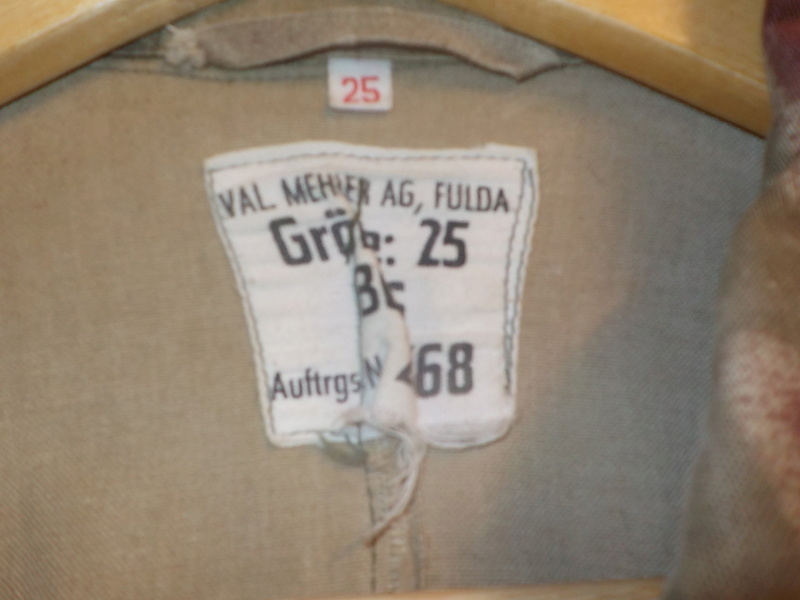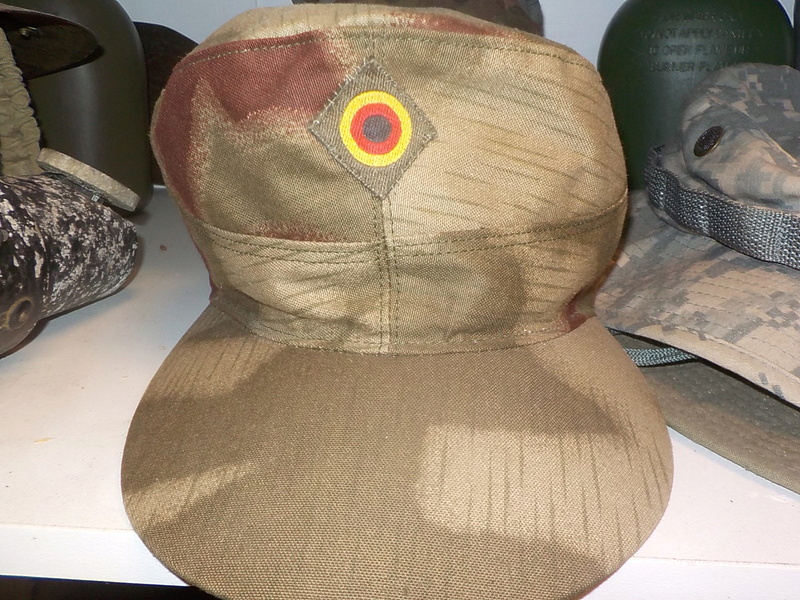 fourtycoats

Sergeant Major





Location

: Ireland


Registration date :

2010-01-13


Number of posts

: 414

The accompanying photos show the two  most common cammo patterns used on BGS jackets. One of the suits has been altered painstakingly by hand painting the basic pattern to make it look like the WW2 Wehrmacht splinter pattern. The first photo shows the older pattern on the left jacket and the later pattern on the right. Look closely at the jacket on the left and you can see where the green and red paint was applied. The second photo shows the back of these two jackets and the third shows a new hood in the first(unaltered) pattern for comparison.
The fourth photo show the altered suit and the fifth the unaltered second pattern suit, The next photo shows the altered and unaltered pants for comparison. The last photo shows the ink printed labels off both pants. Both pants are the first pattern cammo.
Some may say that it was a desecration to paint the first suit. At the time , such suits would have been inexpensive and there were no repros of WW2 cammos around so the choice was to pay big bucks  for an original or make your own. This is how the suit came to me and I have left it alone as it is interesting in it's own right
.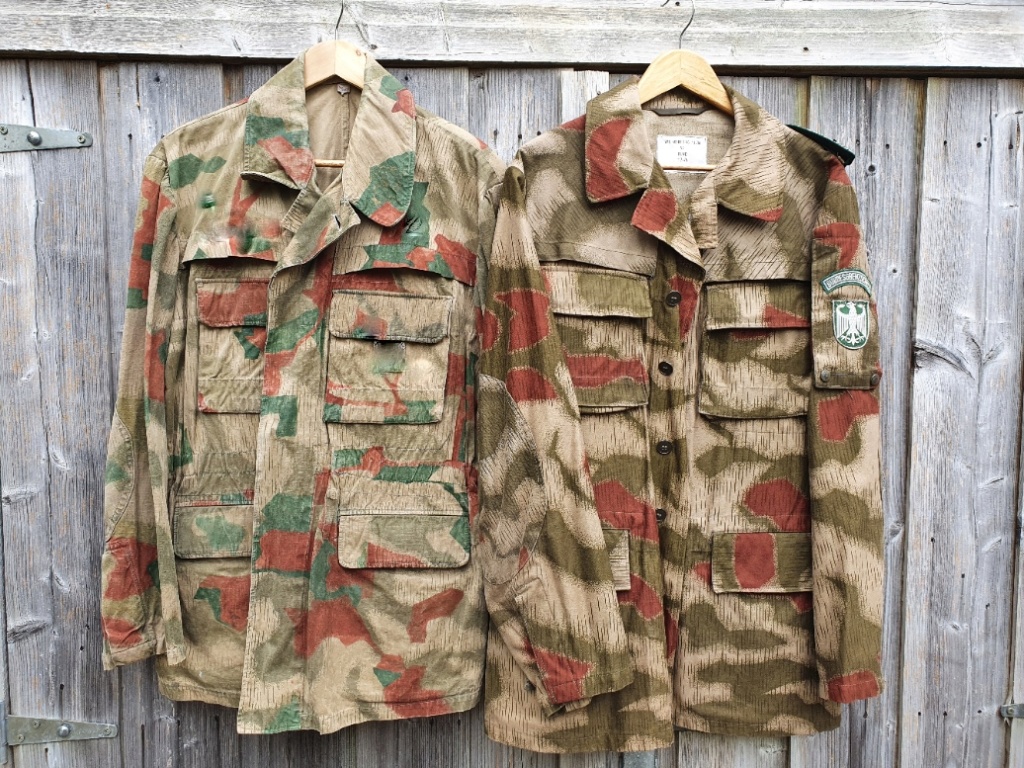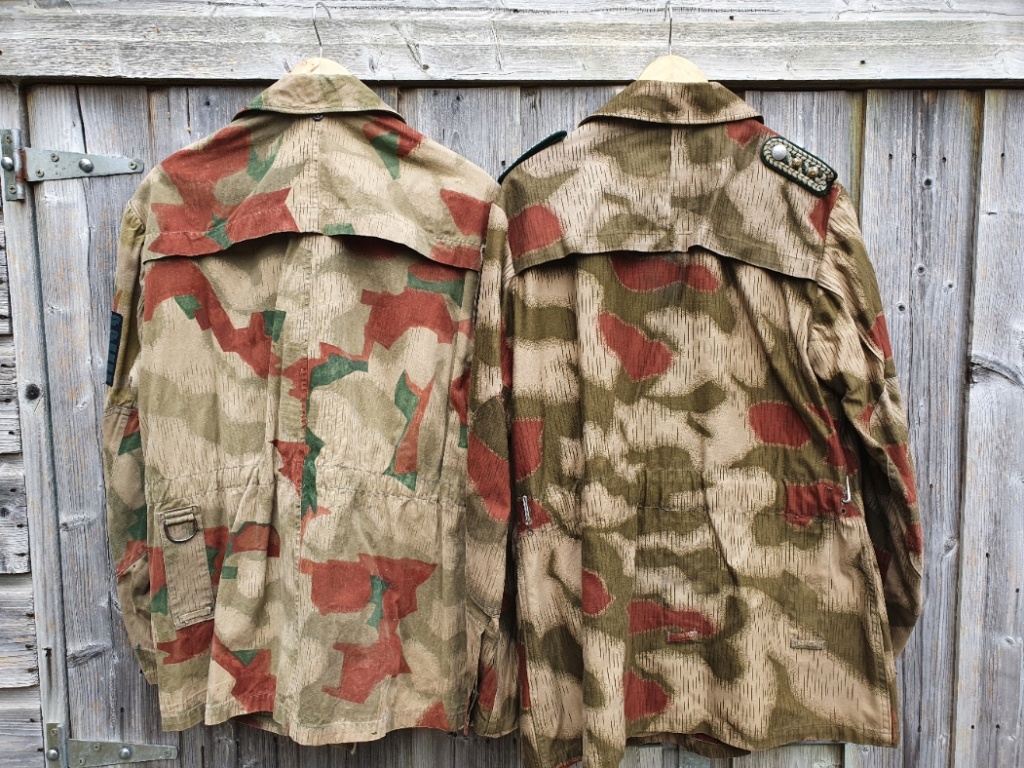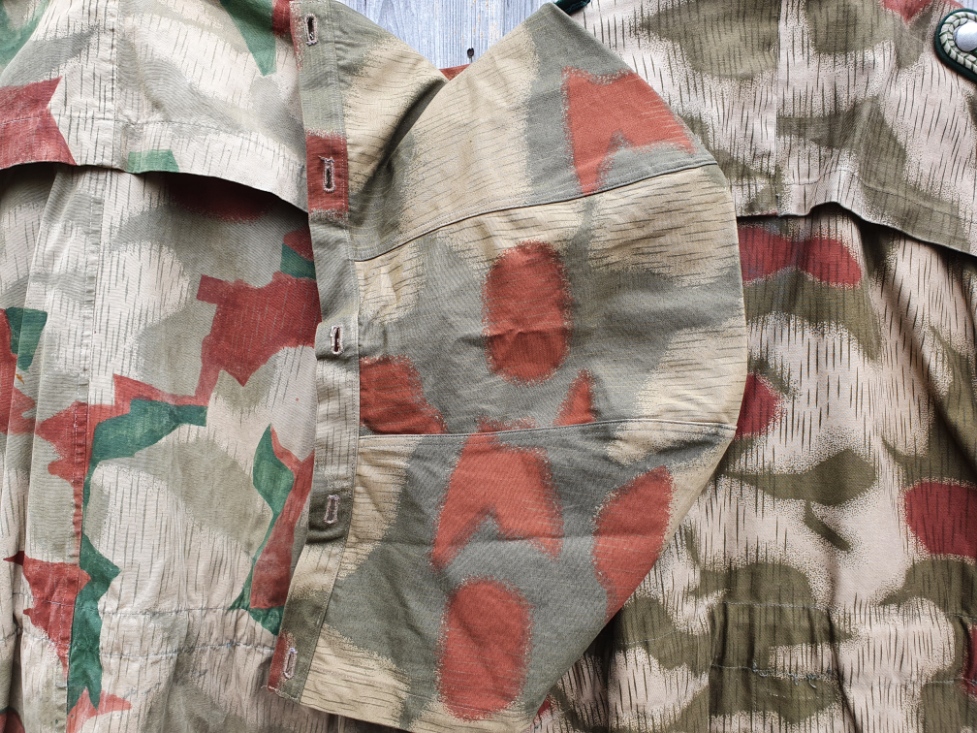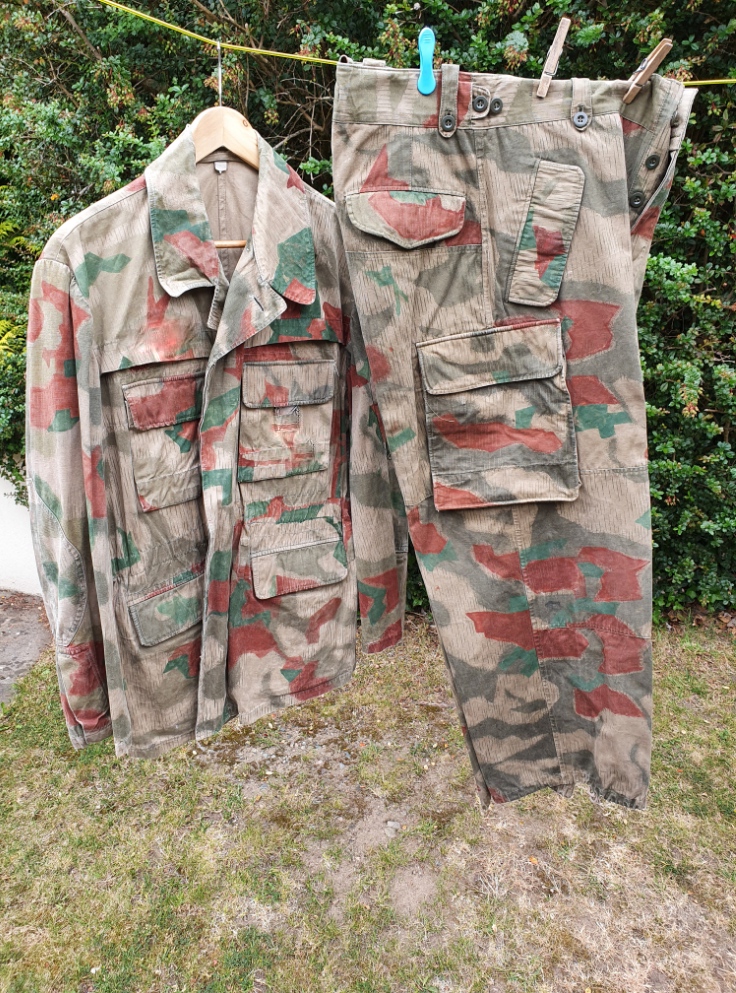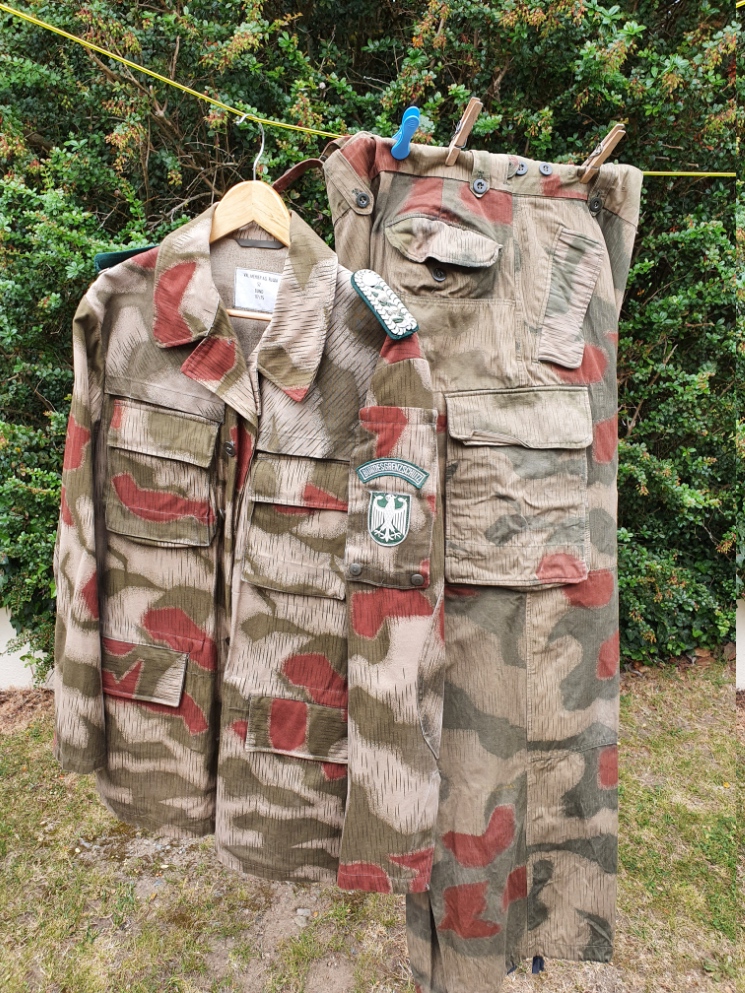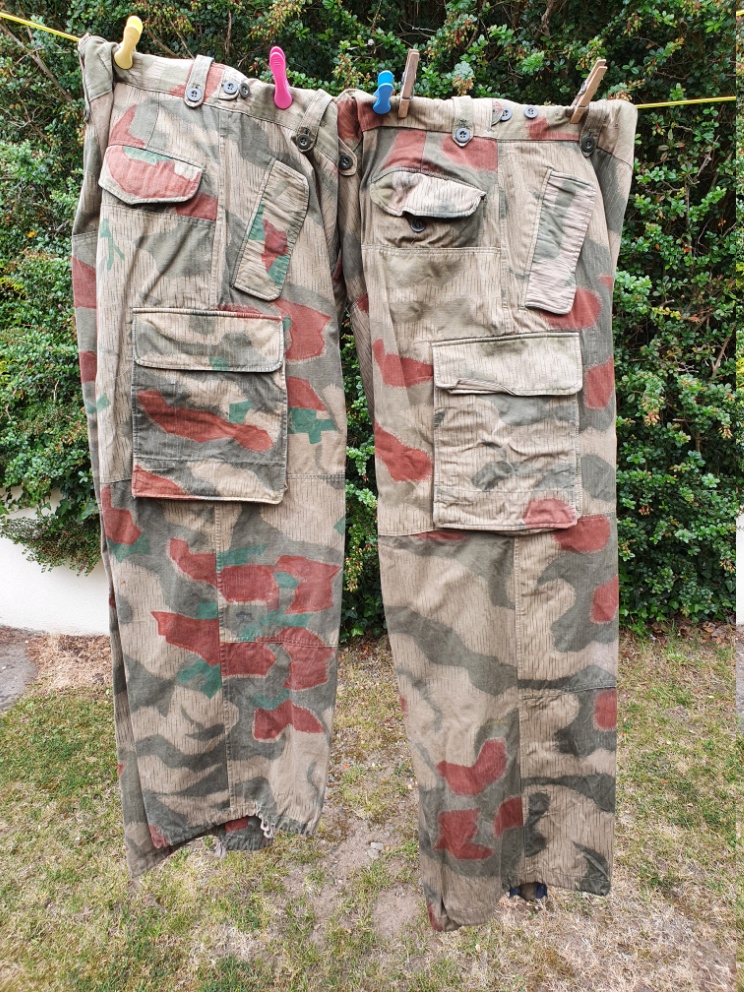 vonstuck

Colonel





Location

: FRANCE


Registration date :

2010-03-30


Number of posts

: 3099

Hello
Maybe it is a common practice to modify a garment for have a WWII garment, but the jacket is from Berliner polizei, very rare!
Gilles