Picked up these 2 different and interesting  ERDL blouses awhile back .
One is an early RDF  dated 1978 in a rare size XL and in green dominant fabric in unused condition.   Most RDF types are brown dominant although I've seen blouses and trousers made of a mix of both fabric types.
The other one is dated 1970 and made of  brown dominant fabric in near new conditions.    I have included a photo of well worn 1970 dated brown dominant trousers as contrast.
Looks like black color has turned purple ish  and the other colors show some  fading..
While brown dominant jungle uniforms are not uncommon, they seem to be harder to find than  green dominant types.  
They also seem to have been issued to US Marines in greater numbers, thus a large part of available brown pattern blouses have an EGA decal on left  top pocket .
Usually names were stenciled on trousers ( either above right rear pocket , or on right cargo pocket flap ) and sometimes the back of  blouse as well..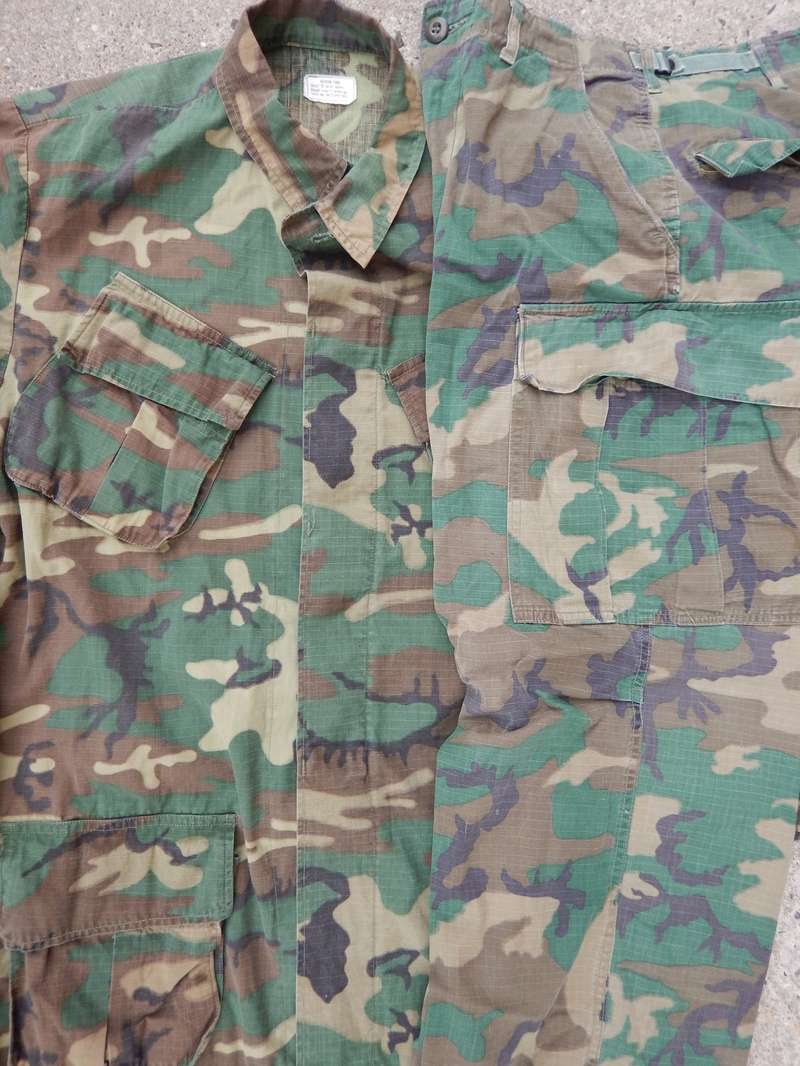 S