I received a few more pieces of m/96 last week and noticed we don't have a dedicated thread for it's various components. And here we are now
Here are two pics of my basic loadout: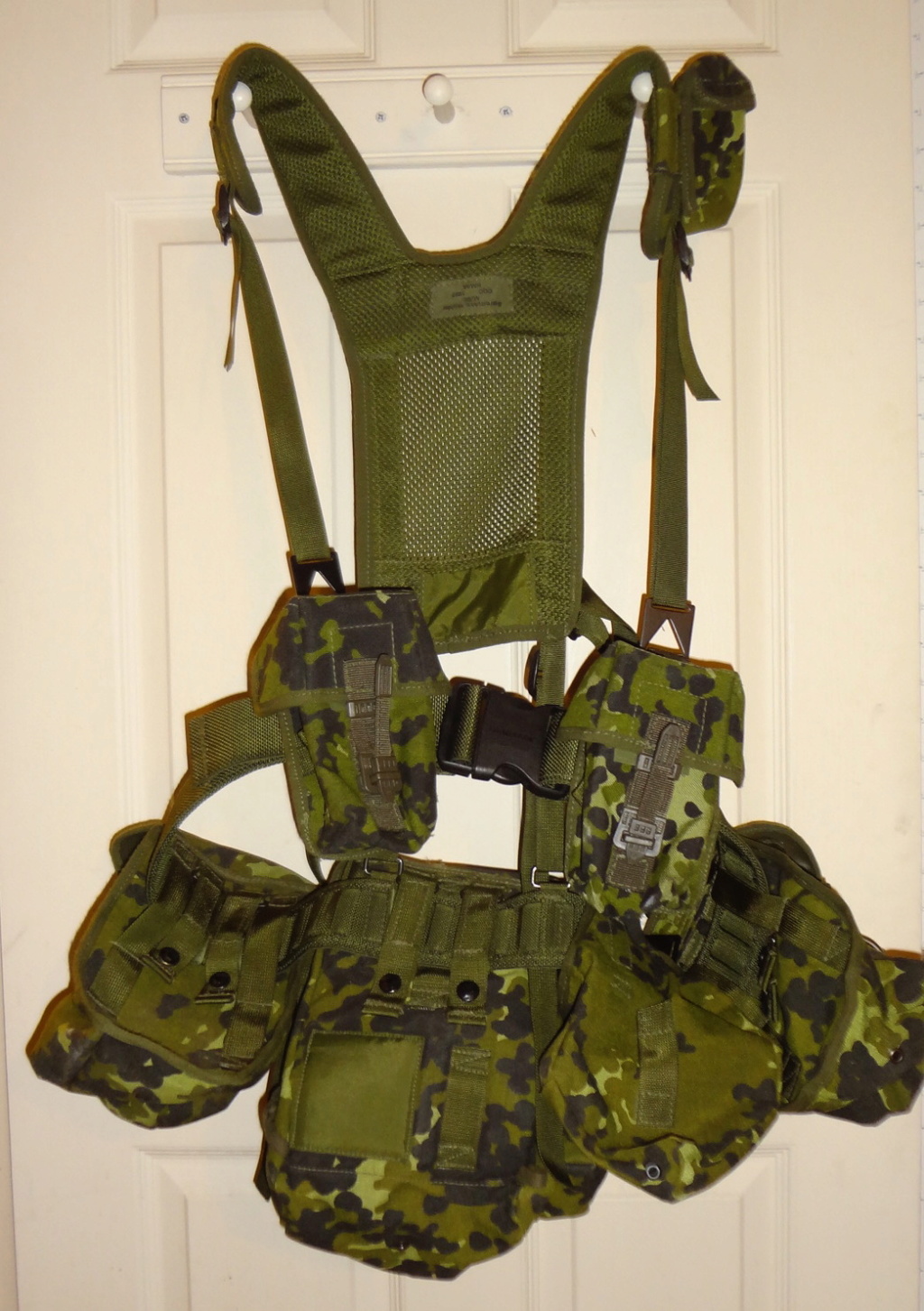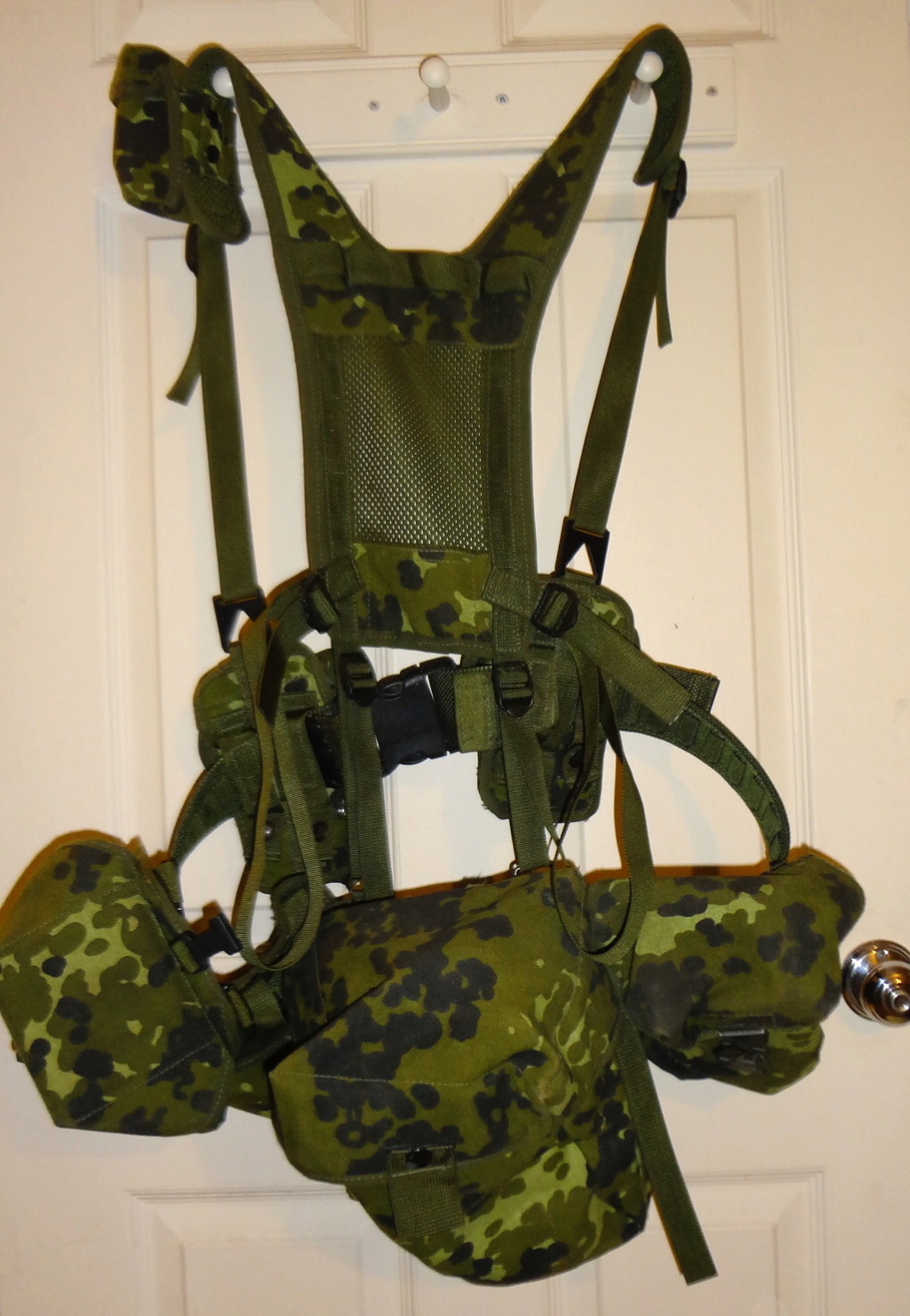 This consists of yoke, belt, bandage pouch, two mag pouches, equipment pouch, and canteen pouch.
There's a large amount of misc. stuff that's part of the m/96 system. One thing I don't have a picture of is a pistol holster. There's a signal pistol holster I've got pics of, but I don't now what the standard sidearm holster looks like. I have a drop leg holder for the holster and am interested in getting the two matched up.
Steve