Recent find
New, never washed, 100% cotton ( non ripstop ) OG 107, circa late 1966- early 1967 Trousers, Men's , Cotton, Wind Resistant, or better known as  " jungle pants ".
These are a transition from 2nd type trousers and would be the basis for the 3rd type.
The most noticeable difference from previous and later models is the use of black colored waist cinches with black metal hardware.   The previous 2 types used a cloth tab and a button as a cinch.
Later models will have olive colored cinches with black metal hardware.  
As with everything related to the Vietnam war, there are no constants; these types trousers also have differences within their own type .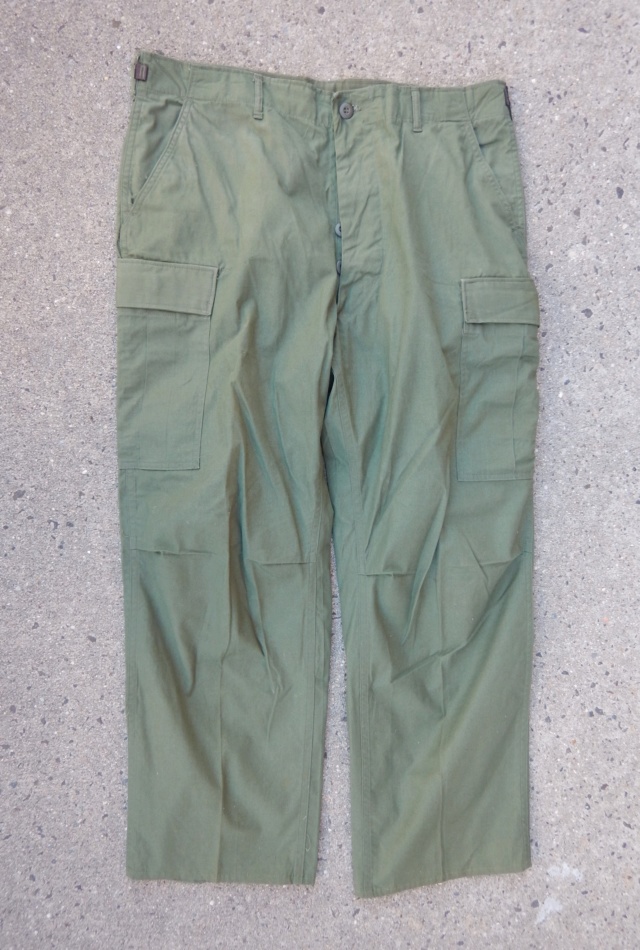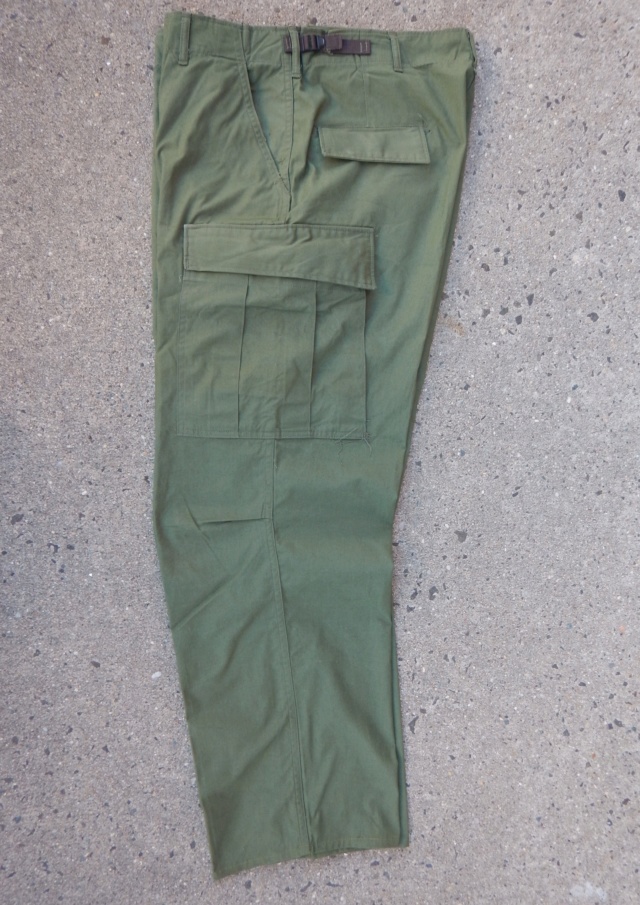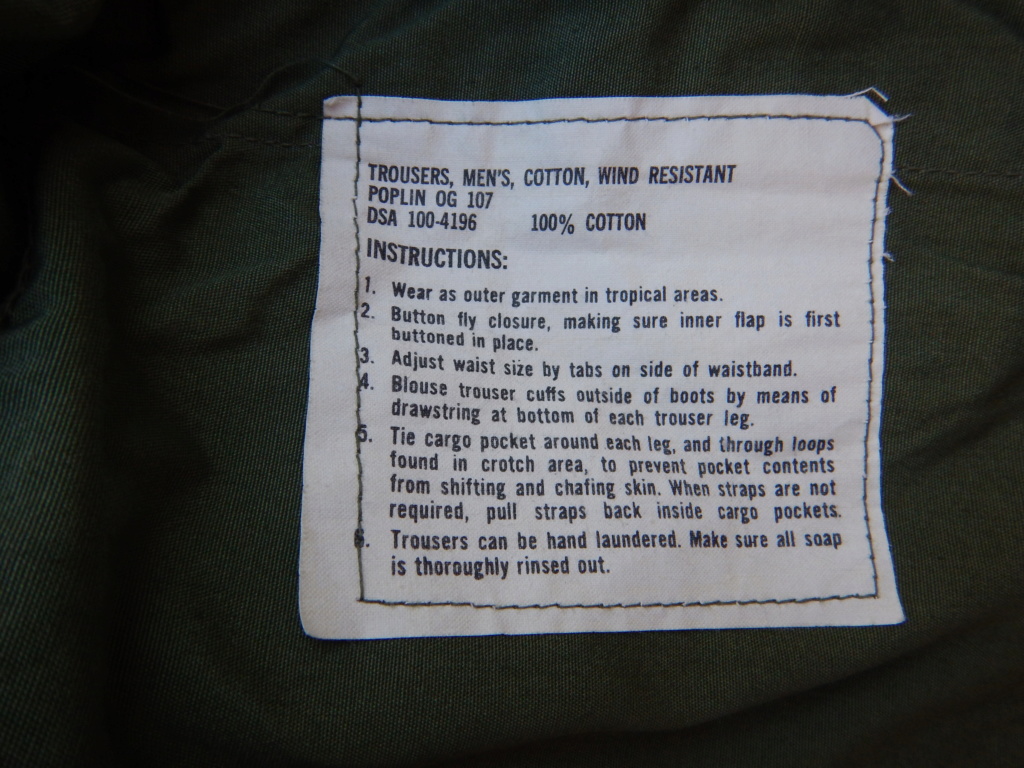 S