Military service is something of a family tradition.  Both my grandfathers served, on in the National Guard and the other in the Navy during the Korean War; my dad for 33 years in the National Guard; me for 10 years active duty Army; one of my brothers followed Grandpa into the Navy; and so far, my oldest two sons- both started National Guard, and one has transitioned over to active duty Army.  
Having seen his older brothers leave for service in WWII--three drafted, one managed to get into the Navy--and when considering the goings-on in Korea at that time and deciding that ship-board life beat the pants off Infantry life, my grandpa joined the U.S. Navy in 1951.  He was an Aviation Machinist Mate- Structural Mechanic.  I don't know whether he had much choice in his rate, but it was moot- he was assigned to a Shore Patrol detail at the Naval Air Station in Norman, Oklahoma for almost his entire enlistment.  
When my grandma's dementia progressed to a stage where Grandpa couldn't take care of her on his own anymore, he sold his house to my uncle.  Grandpa bought the house in 1955 for $5,000.00 (my dad has the loan paperwork, it got put in the same file system as all the financials from grandpa's plumbing business, which offers an interesting look into construction trends between 1953 and 2008).  Grandpa knew he couldn't keep everything from the house in his new apartment, so there was something of a lottery for the various things around the house.  I believe all of us (Grandpa's five kids, fourteen grandkids, and thirteen great-grandkids) came away from that lottery with more than one treasure.  Some of the treasures were kept whole, as Grandma's mixing bowls--which produced untold batches of cookies--couldn't properly be separated.  But Grandpa's sea bag was a little different story.
As far as a complete clothing issue, it was, shall we say, deficient.  But what was there more than makes up for what isn't.  There were uniforms- 2 complete blues and 1 set of whites; a pea coat; a couple Dixie Cups; and some books.  I need to beat up my little brother to get some photos of those, such as the 1949 edition of the Bluejacket's Manual.  Everything an enlisted Sailor needs to know, in one reference book.  It's still issued- my brother's 2008 vintage book looks remarkably similar to Grandpa's, and much of the book is unchanged.  I think the biggest differences are changes in small arms (M1 Garand and 1903 Springfield vs. M-16 and M-14), and the addition of references for nuclear powered ships.  There's something profoundly respectable in an organization that is so tradition-conscious that a Sailor from 1950 would KNOW the Navy of 2020.  There were also a few illustrated "So Your Boy Joined the Navy" guides for parents and wives.  The cartoons and captions in these provided a humorous look into Navy life in the late 1940s and early 50s, and Grandpa had gone through these and made wise@ss notes in them as he progressed through boot and A-school. It is QUITE clear where my family found its sense of humor and sharp wit.
My brother the squid was impressed that the clothing was still properly packed- pulled inside out and folded neatly along the seams, just as is still taught at Great Lakes.  I think it's more impressive that my dad and uncles figured that out, as there are tales of young men of my family in the 1960s getting busted at school wearing the pea coat or late at night under the blanket with a flashlight reading the Bluejacket's Manual...
Anyway, this is one item I came home with- Grandpa's blue shirt.  PO3 H.W. [REDACTED], U.S.N. 1951-1954.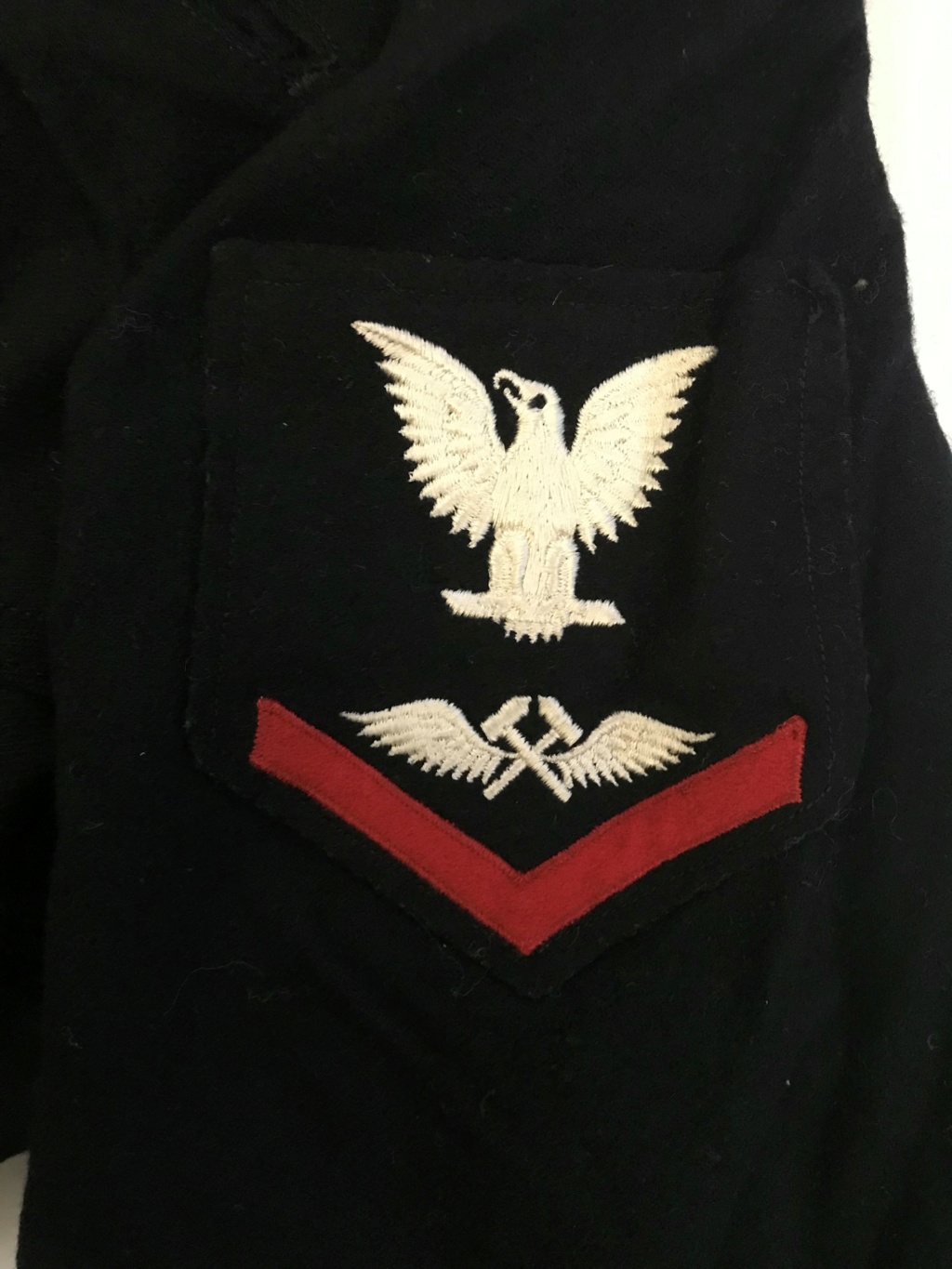 The ID tag under the collar went unused.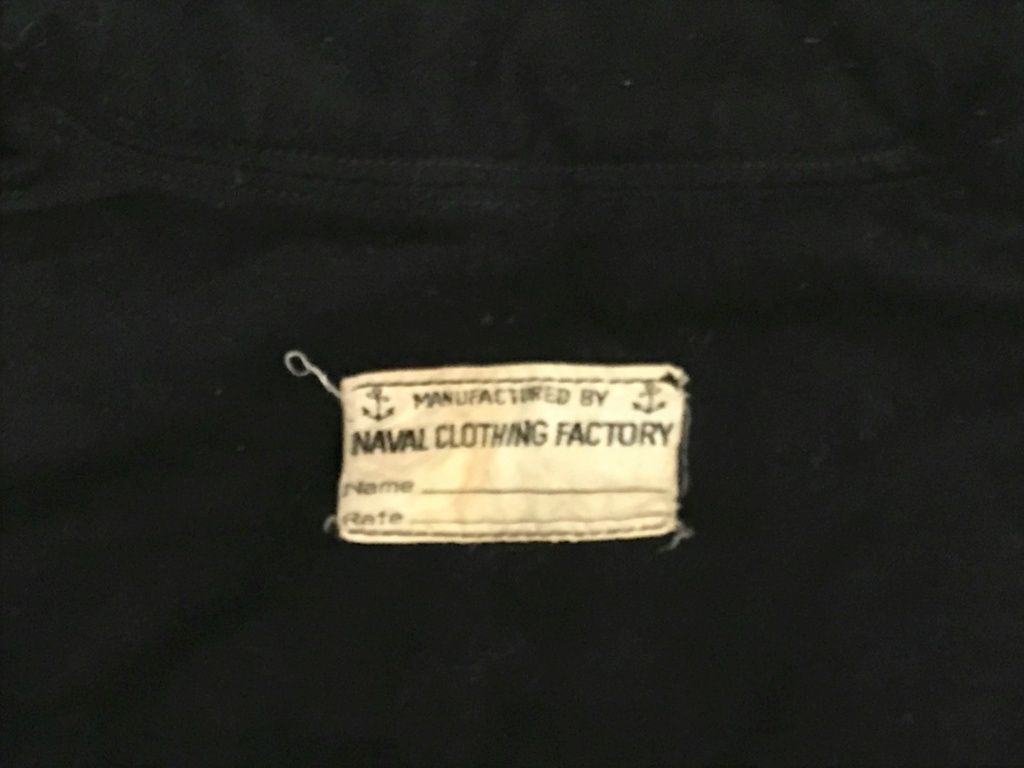 Apparently it was SOP somewhere to stencil LASTNAME, Firstinitial Middleinitial inside the shirt tail.