Every once in awhile, we are in the right place at the right time and actually have some money to spend. This is exactly what happened to me last week. I was looking on Ebay and found a uniform for sale that I have been looking for ever since Rakkasan187 posted his on USMF.

Back in the late 1970's up til the early 1980's, the US Special Forces advisors to the Republic of Korea could be seen wearing the same South Korean camouflage as their counterparts. From photographic evidence, these uniforms start appearing around 1976 and disappear about 1981 or 1982. That is not to say that weren't used earlier or later than that, but the photographic evidence supports the above dates.

The uniform I recently bought is in the South Korean Wave or Noodle pattern. It is in a larger size, as would be expected because US soldiers are larger in stature than Korean soldiers. This uniform is does not have a large pocket patch that would identify the South Korean Special Forces unit. Most of the US Advisors uniforms did have this pocket patch, but not all of them did. I will show photographic evidence of this later in the thread.

All in all, these uniforms are extremely rare. I know of three such uniforms in the hands of collectors ( Rakkasan187, me, and another prominent SF collector). Unfortuantely, the name tape on my uniform has been removed, but the lettering is still fairly visible and I intend to try to figure out the name soon. That being said, I am still very happy to finally have one of these sets in my personal collection.
Close up of the chest insignia.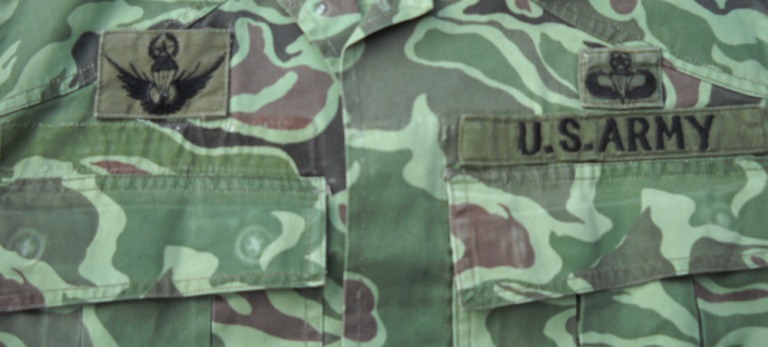 Close up of where pin-on rank was worn.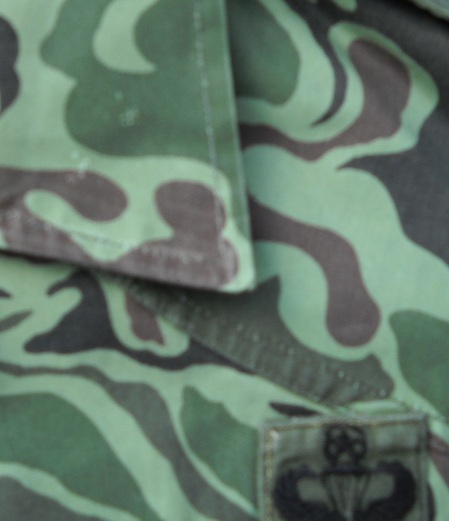 Close up of the Special Forces insignia on the left arm. Note that there is no Special Forces tab. This uniform would have been used prior to the introduction of the SF tab.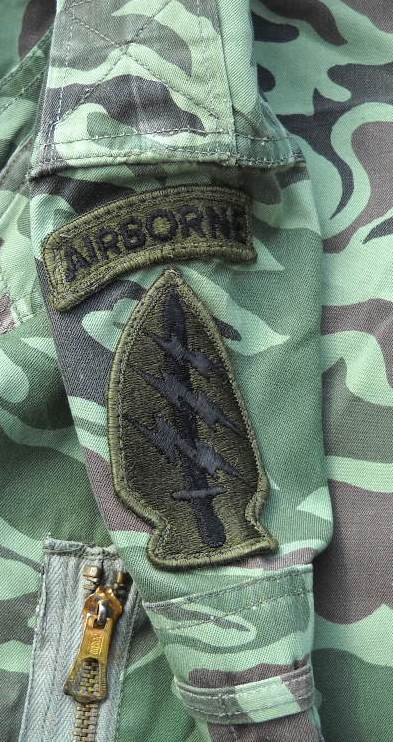 The pants have a zipper closure at the bottom.