These are two distinctive different patterns that are often confused when people describe them.
In Vietnam uniform collecting there seems to be this habit of calling the South Vietnamese Ranger pattern, ERDL. While they are similar they are also very different.
When you look at vintage photos, you will see lots of great images of ARVN Rangers and later in the war LLDB (Special Forces ) / Airborne Rangers wearing this pattern.
It comes in two style, a light weight poplin and a heavy weight cotton. They are also in two cuts, a two pocket and a four pocket. Most four pockets you see in the heavier weight material.
Front image of BDQ shirts: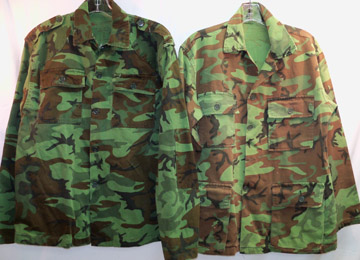 Last edited by vintageproductions on Fri Jun 01, 2012 4:07 pm; edited 1 time in total