My recent DDR picup/found is a : NVA Officer Visor Hat: Transition Period.
i found some info about it:
Description:From May 1990 until formal reunification in October, officers in the East German land forces wore the same hats as before but with altered cockades. Gone was the East German coat of arms, and in its place the West German circular hat device in the national colors, with black in the center. They make great collectibles not only because they date from a very brief and historic period, but also because they reveal the frustration of many NVA officers as they faced demobilization. At their worst, the hats have been converted to "crushers" or otherwise mistreated in ways that would have been unthinkable in DDR times.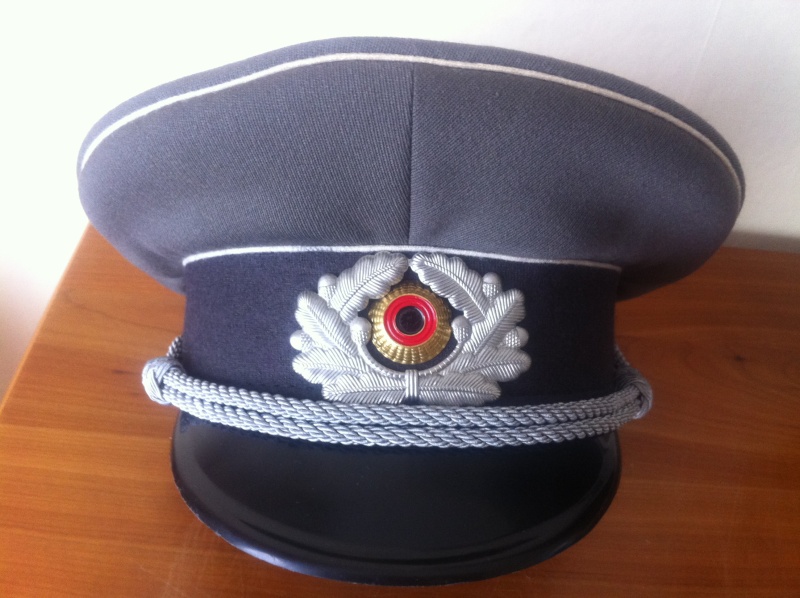 [img]
[url=https://servimg.com/view/17072176/413][img][url=https://servimg.com/image_preview.php?[url=https://servimg.com/view/17072176/415]
i=414&u=17072176]
[/url]https://i.servimg.com/u/f82/17/07/21/76/afbeel21.jpg[/img][/url]
Thx for looking!