Used by the Army prior to the US ALICE. Made by Hallmark industries in Hamilton. Innovative design due to the modular break down from main pack to patrol and perhaps lite belt order, but fraught with issues. From the old digs Ive talked to the centre release 25mm buckles were prone to releasing on the shoulder straps and the sleep mat location as the main back cause a lot of prickly heat in the tropics such as Malaysia and Singapore.
Basic layout: Lower sleeping bag zip closed storage, main body with top entry and large snow collar, sleep mat storage with forms part of the harness (brown area) internal zip away divider between SB and main body. Removable shoulder straps to mount on radio pack. Removable pouches and waist belt.  Internal radio harness with outlets in main lid.         
Pack without small radio/patrol pack mounted.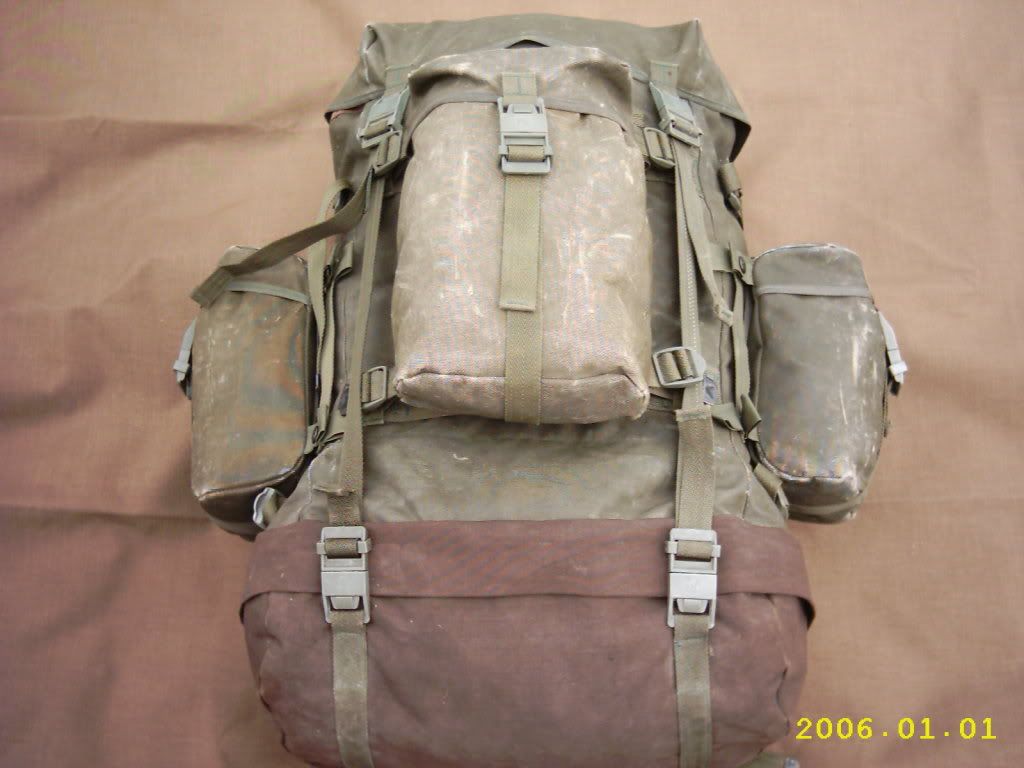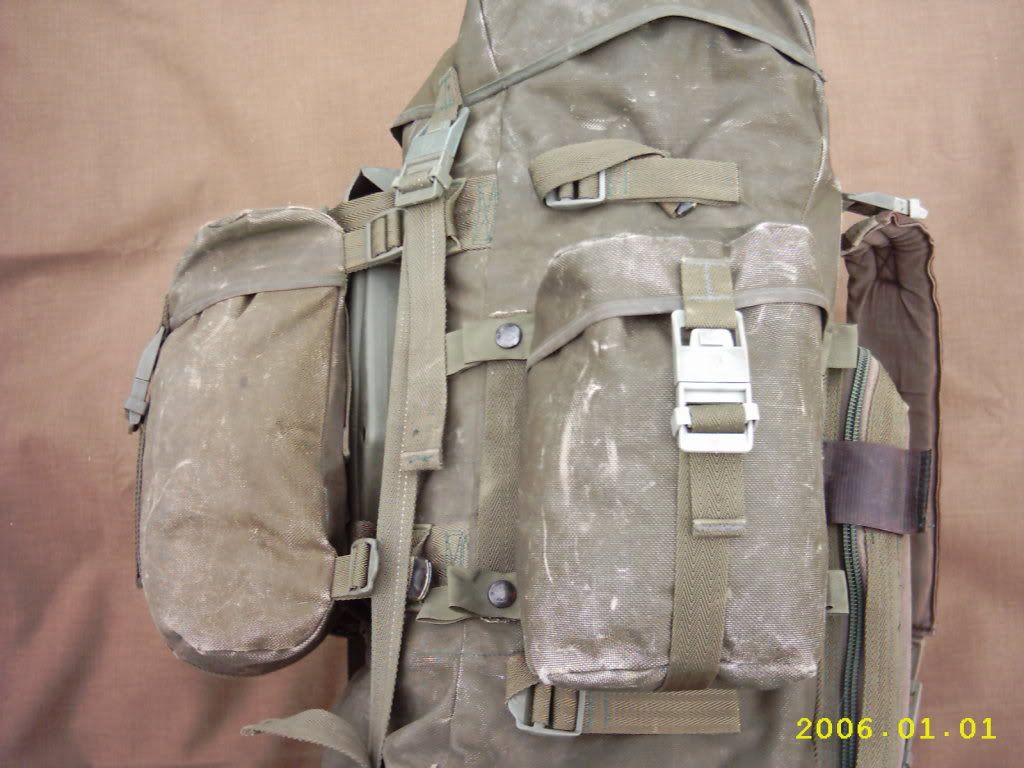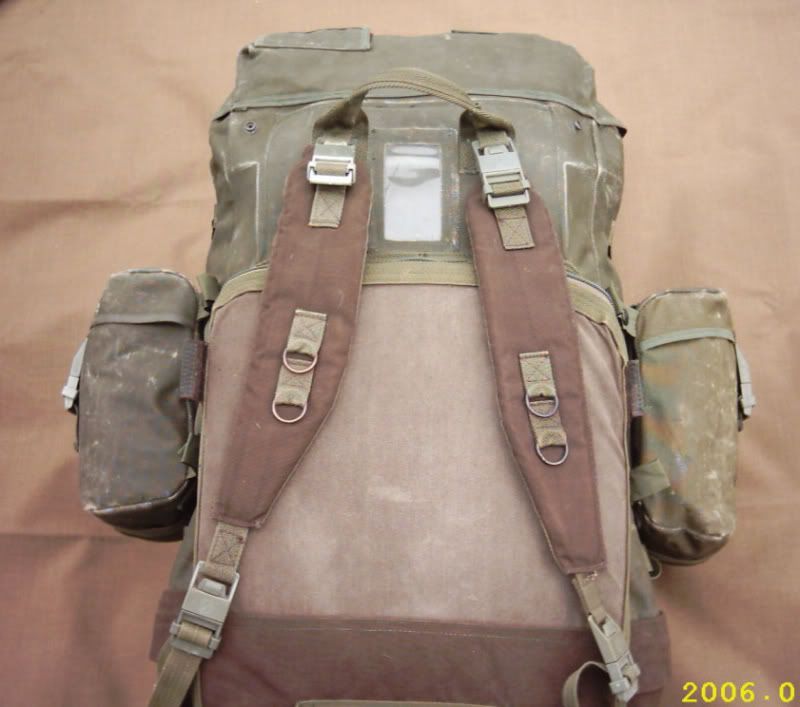 Last edited by Bolty717 on Fri Aug 09, 2013 3:30 am; edited 3 times in total