Has anyone else noticed this?
I found several Navy Working Uniform tops at my local surplus store.
The items are real issue as seen by the name tapes and tiny USN logos throughout the pattern.
But I noticed 2 distinct "types".
One type appears to be lighter since the lightest color is more "white" while the second type appears much darker since the lightest color is more tinted with a purple-blue color. The lighter one also has the USN logo appearing more often throughout the pattern while the darker one has as few as one logo for the entire uniform back.
The light type is on the left and the darker one is on the right in this picture: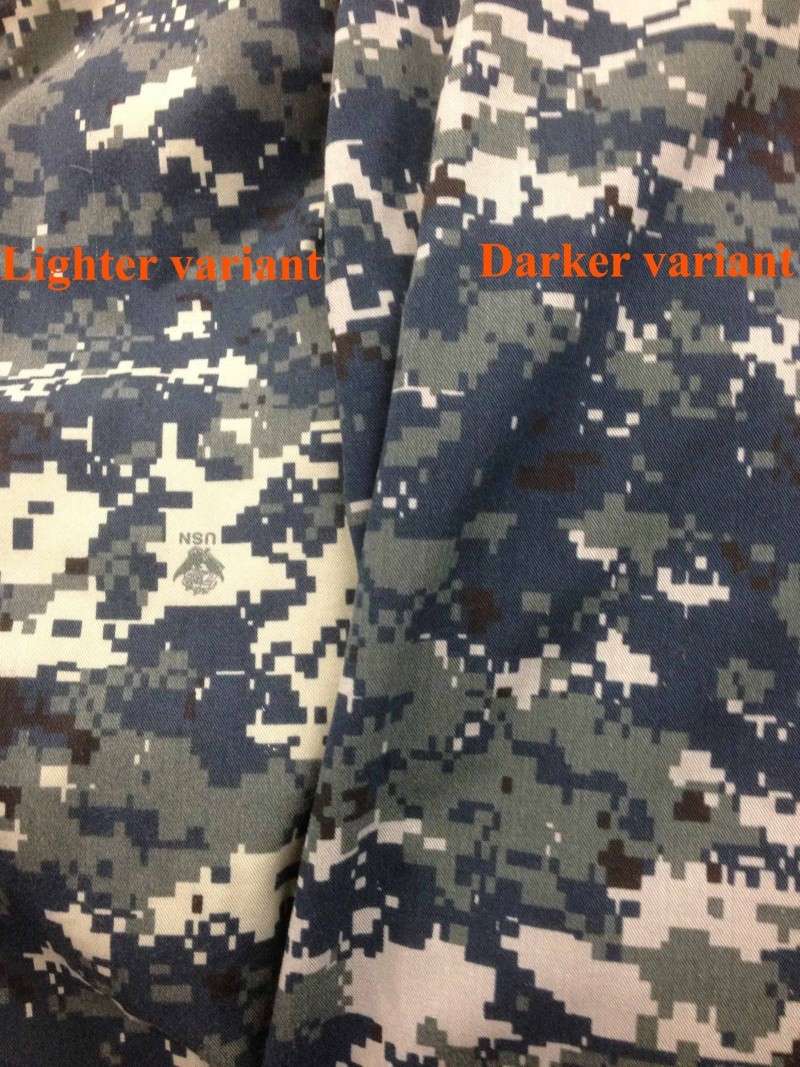 I've even seen some NWU's with a mixture of both kinds of fabric on the same garment, though the darker one is usually confined to the body and the lighter one is always stuck at the arms.