I found these today in a surplus store.
They had a bunch of regular Belgian Brushstroke hoods for the smock, and one hood made entirely from moon and balls camo.
I found these mixed in with the hoods: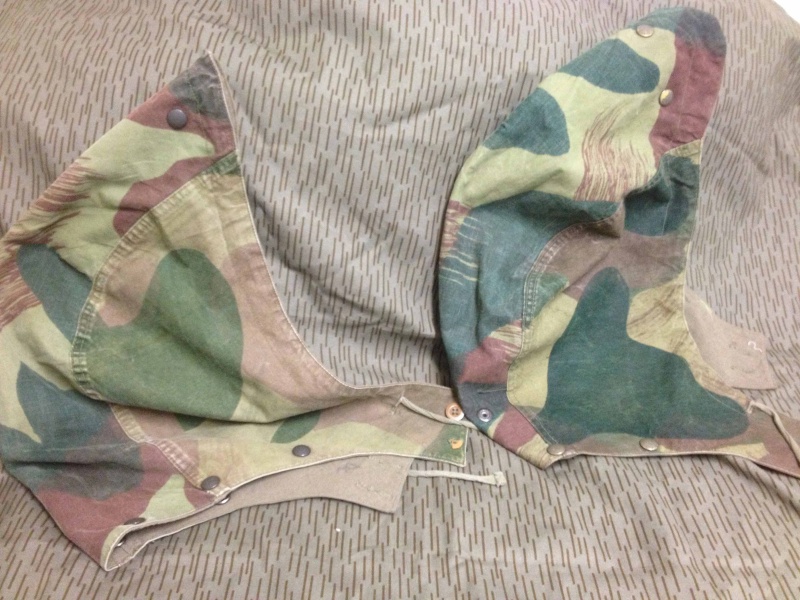 They appear to have Brushstroke fabric on the center part but moon and balls fabric on the side parts.
How common is it for fabric to be mixed and matched like this? It looks way too well done to be a field repair.