sequal of my collection of Austrian Armed Forces items, textiles/clothings and equipment of the 1960s and 1970s,
mostly NEVER WORN, respectively NEVER USED
Feldjacke 75 mit Fliegerschwinge in silber für UO
(~ field jacket 75 w/  flyers wing in silver for NCOs)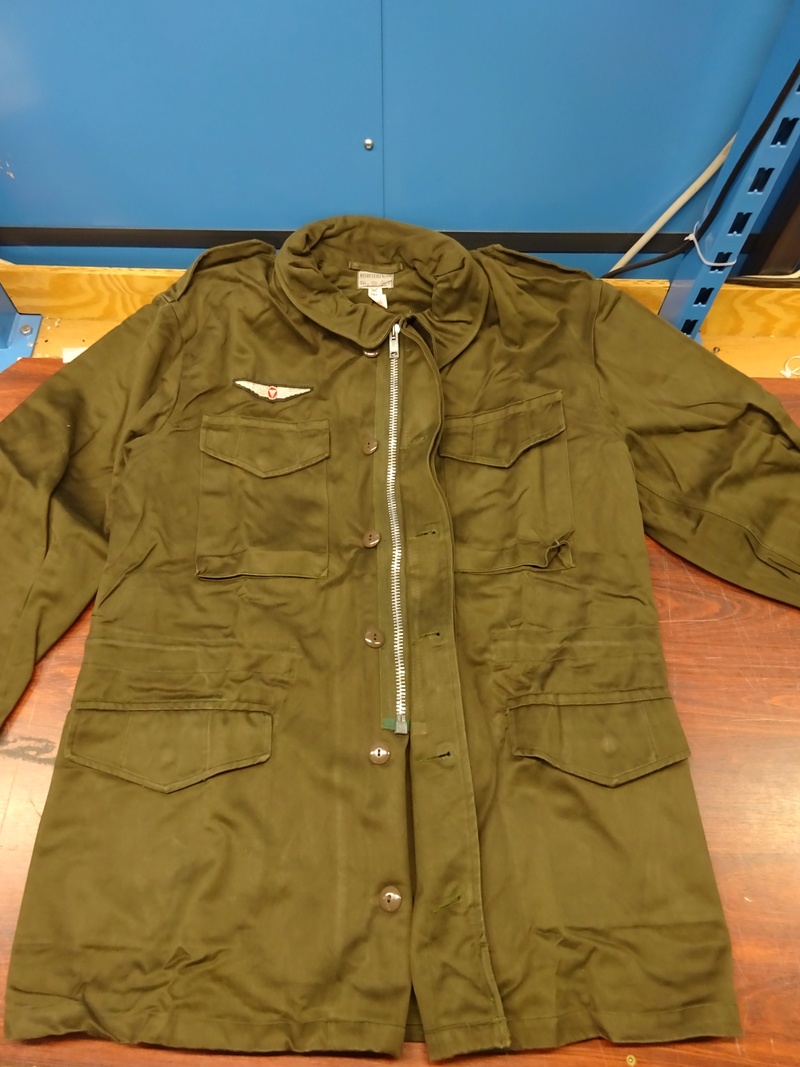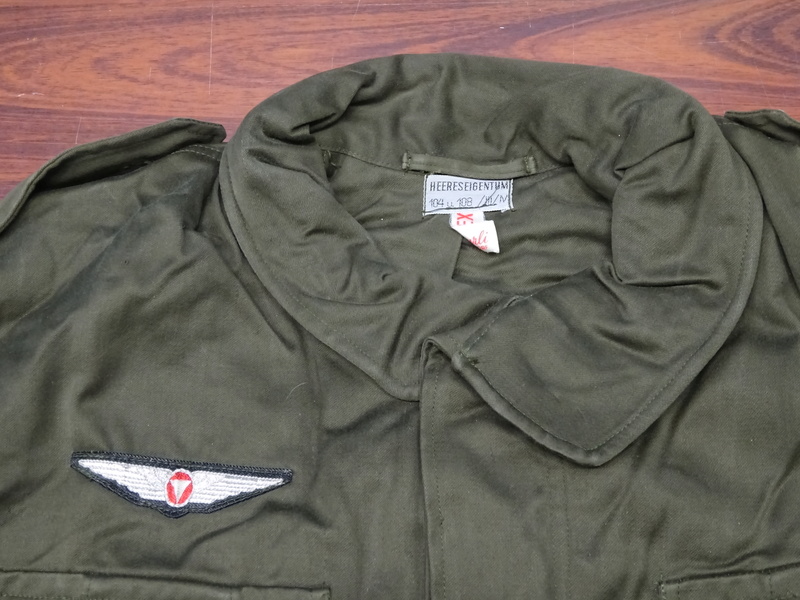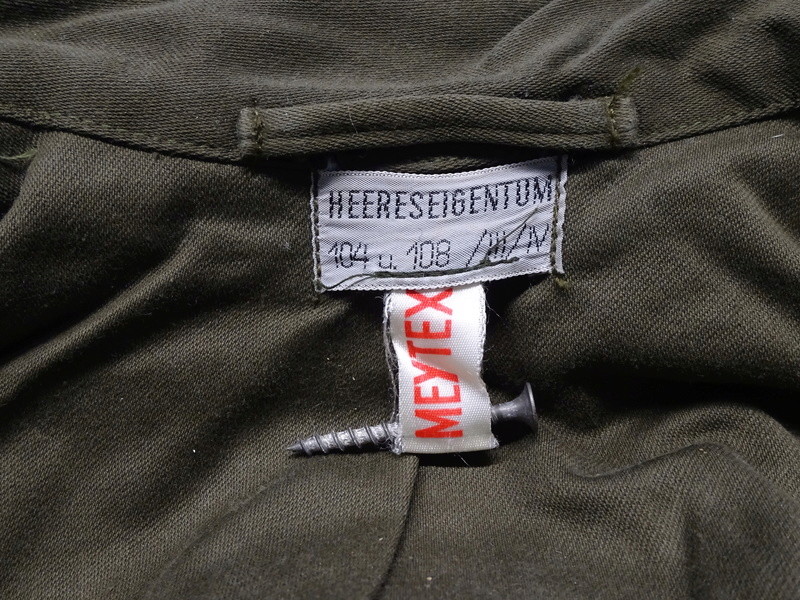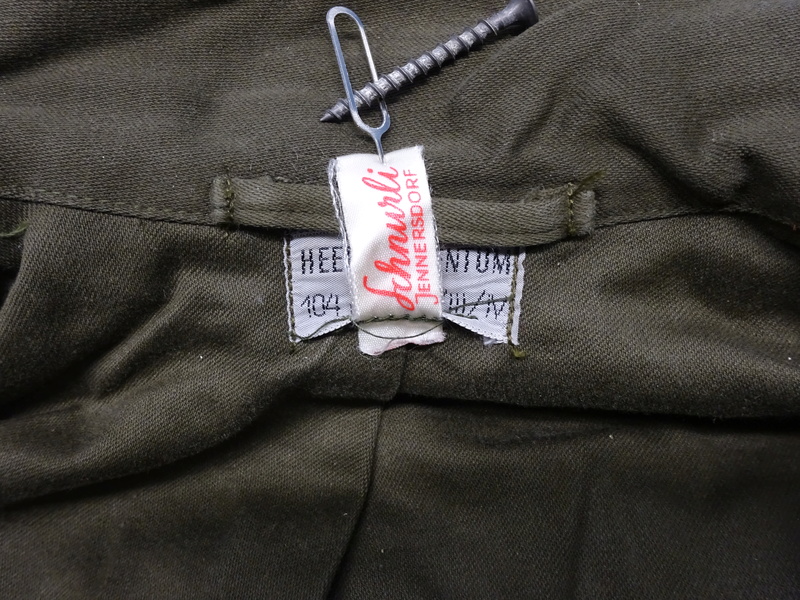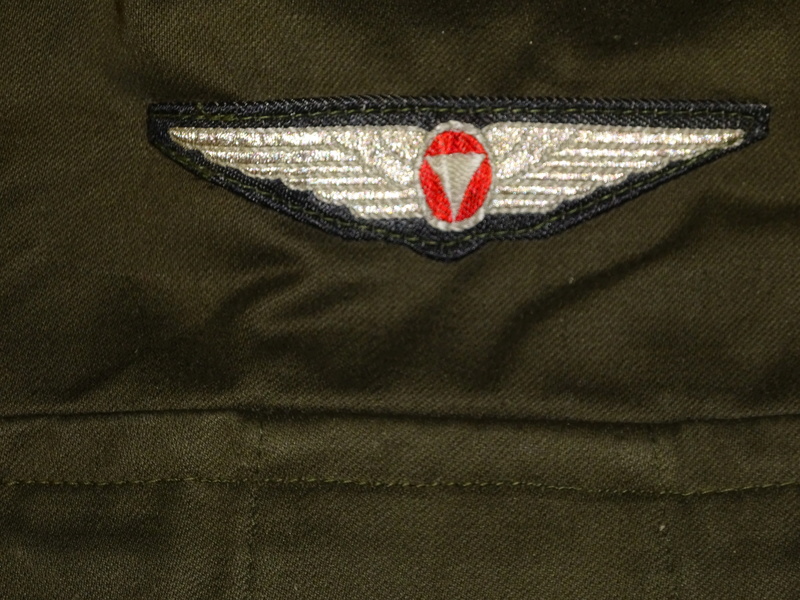 There are one or two differences of this first version
Feldjacke 75
to models later on (1976/77 - 2002):
1.) This field jacket was made of 100% pure cotton. All others were produced in a mixture of cotton & polyester [65% : 35% or vice versa]
2.) The zipper in front is a very heavy duty model, silver-coated and pretty short
While my commission in a clothing depot, such field jackets were never handed out, AND I haven't seen any of this kind.
In 1998/99/2000 I handed field jackets STILL without the velcro for name tag, which even became compulsorily almost 10 years earlier for recruits for their topmost item of clothing.
mfG m
ICH