Just found some Belgian things in Ciney yesterday, figured I'd show them here, and I'd like to see if anyone has more info and reference photos
of the body armor below.
UN helmet cover, 2 different types of airforce Flecktarn caps (1 with elastic back, 1 with plastic adjustment strip).
The Helmet, Y-strap and the 2 chincups are British, Polish and French respectively, though 1 chincup will go on an Belgian 80's para M1 I have,
the type with the French F1 liner.
Desert pants, Jigsaw para smock.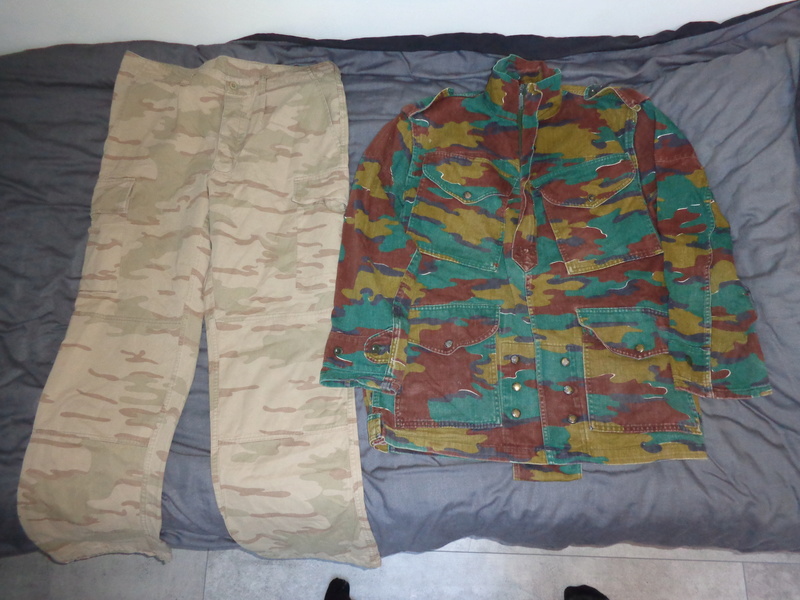 And then the body armor. It's made by Wittock and dated 1986. It came with 2 plates, 1 of which made by Bristol UK and in a rubberized cover,
the other made by Galt armor, whoch I haven't heard of before.
I've only ever seen armors like this with the covered Bristol marked plates, but seeing how the Galt plate is the exact same shape and size, it
might even be what is inside the cover.
The khaki strap on the end of the groinflap goes between the legs and attaches to the inside of the back of the vest.
The 2 thin straps from within the vest are a cummerbund.
Questions will be below the armor pics.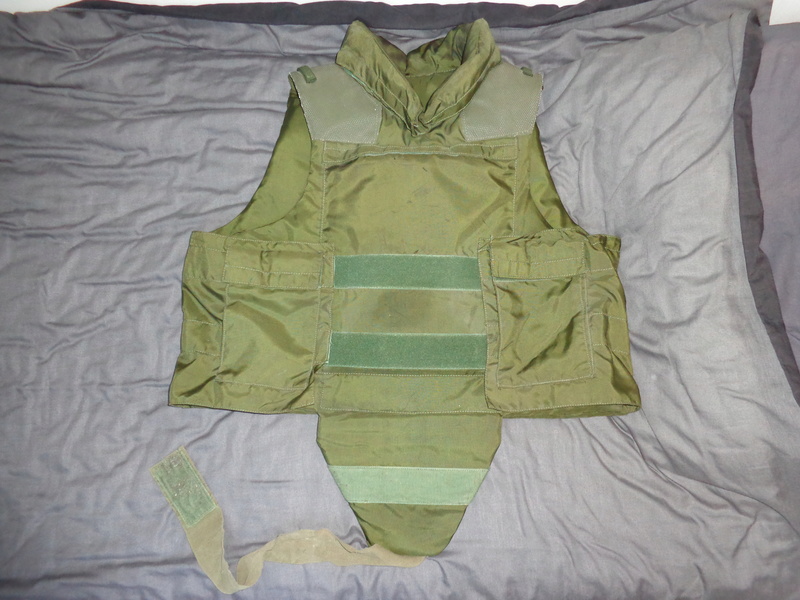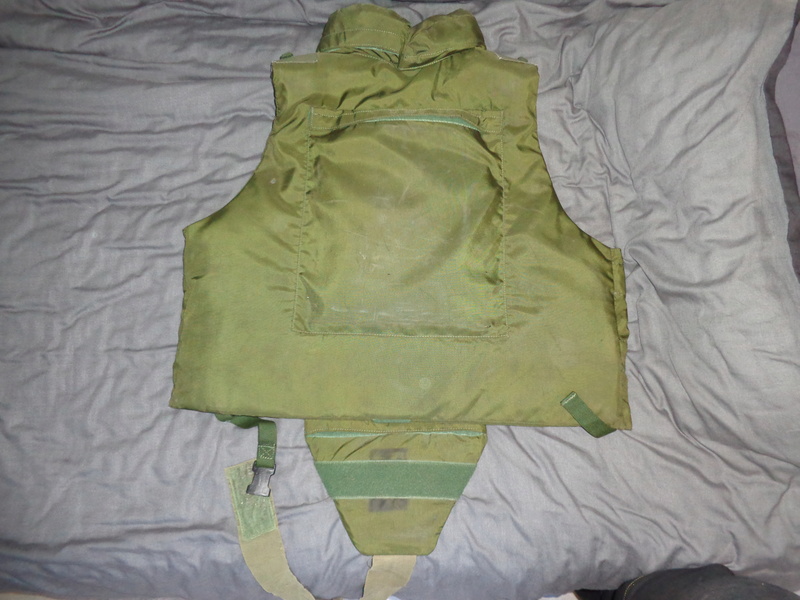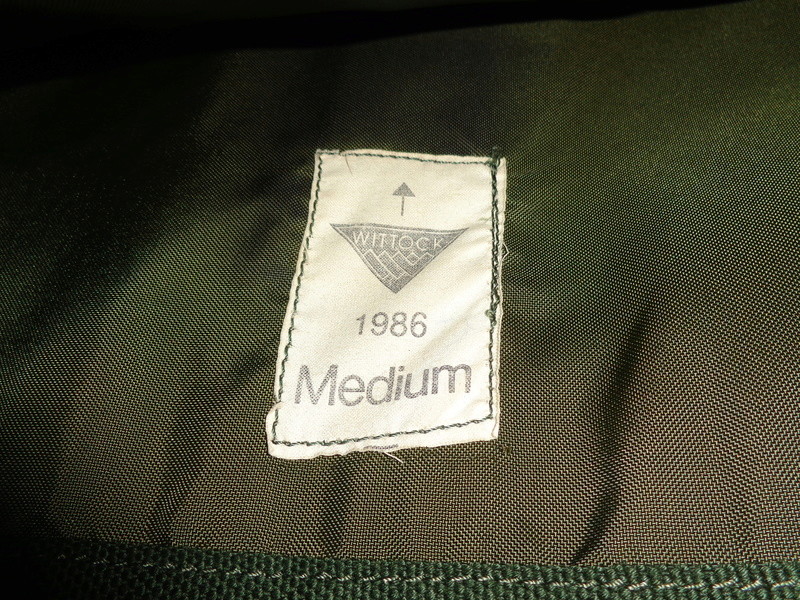 So here's some questions.
Does anyone know what troops these vests were meant for? I have just the following 2 photos of them in use in Afghanistan, both by AFV crew.
Also, does anybody have more photos of this vest type in use?