A few Defcon 5 Multiland items .
Did a similar post awhile ago but it disappeared, so here it is again with some additions.
This pattern may have been trialed but dont believe it was ever adopted by Italian armed forces.
Blouse,  trousers and boonie  are  ripstop . Smock has a waterproof ripstop type construction.
Colors seem to be the same but smock is more brown dominant than the set.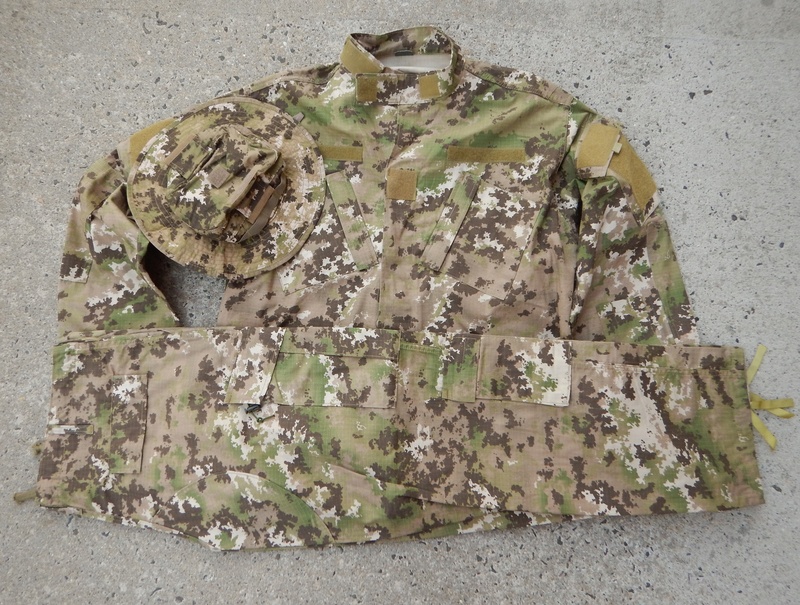 S