Hello everybody,
I would like to start a thread about the various canteens in use with the dutch army since the end of WW2. Although they are quite similar in design there is a certain development.
The basis lies in the american M1910 canteen, cup and cover. I believe these were used by the dutch army after the war for a while, as with much surplus equipment.
The first dutch design came with a aluminium bottle and steel cup in a cover very similar to the M1910 one. This design was changed a bit in the 1970s when the brass parts were chemically blackened.
Here is a 1963 bottle in a 1970s cover with blackened fittings. Note that the lift the dot fasteners are marked with ''knip hier'' (open here).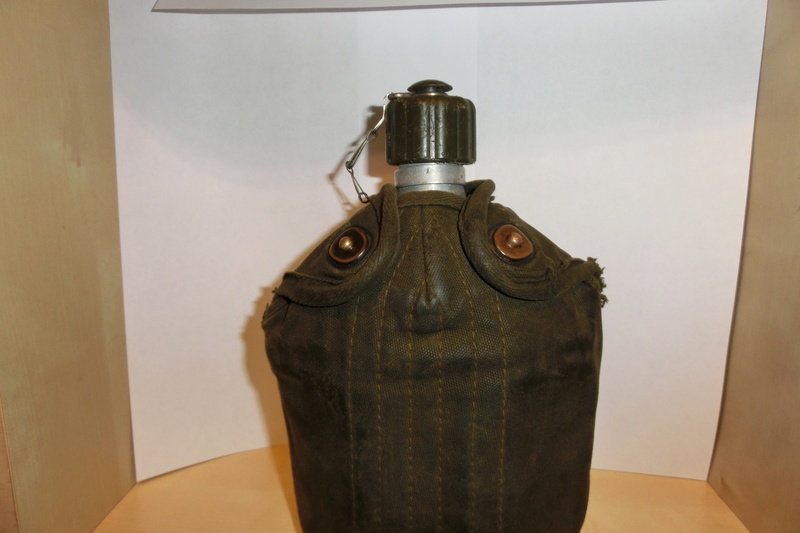 On the back is the M1910 wire hook, compatible with the M52 equipment. Also (somewhat) visible is a marking of D63, indicating it being made in 1963.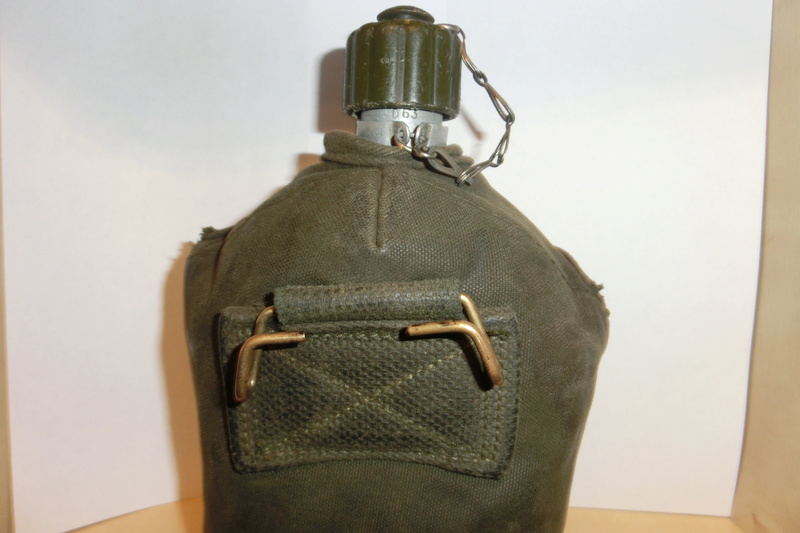 The cups have changed little over the years, all made of stainless steel and with folding ''butterfly'' handles. The only real change I've noticed is the rougher texture of the newer cups.
Here shown are a 1959 and 1976 cup: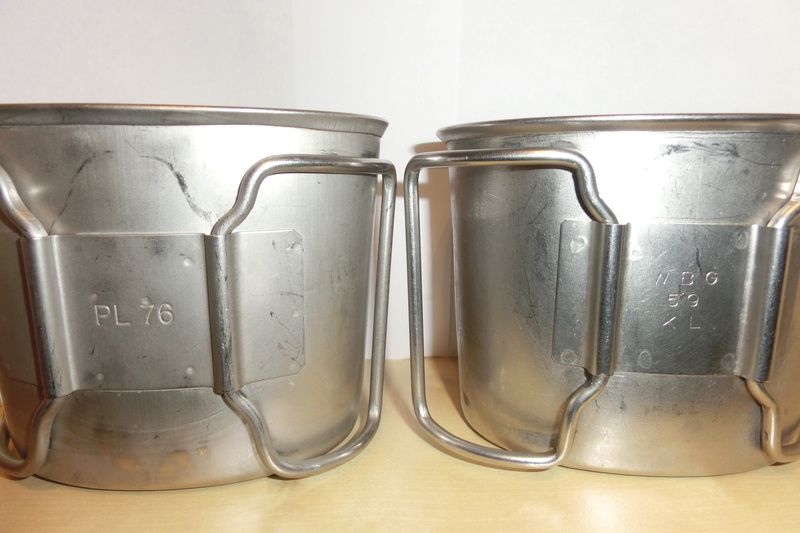 More coming later, feel free to post from your collection.