I received this odd charcoal lined, British made chocolate chip chemical protective smock the other day, expecting a pair of US chocolate chip MOPP trousers. I've never seen this worn by British or US forces, at least in any photos of my Gulf War folders.
I do have a few photos of one US Marine wearing a later style British chocolate chip smock with dual chest pockets, but this one remains elusive. Possibly made for export or contract made for the US that was never delivered?

There's a lot of extra gas flap material sticking up in the neck, the tag is mislabeled "Mk. 1V DPM", and the left waist adjuster is missing, which leads me to believe these were a batch of factory seconds/defectives that were surplused.
Dated 1990 in an oddly US style contract code, "L" level packed March 1991.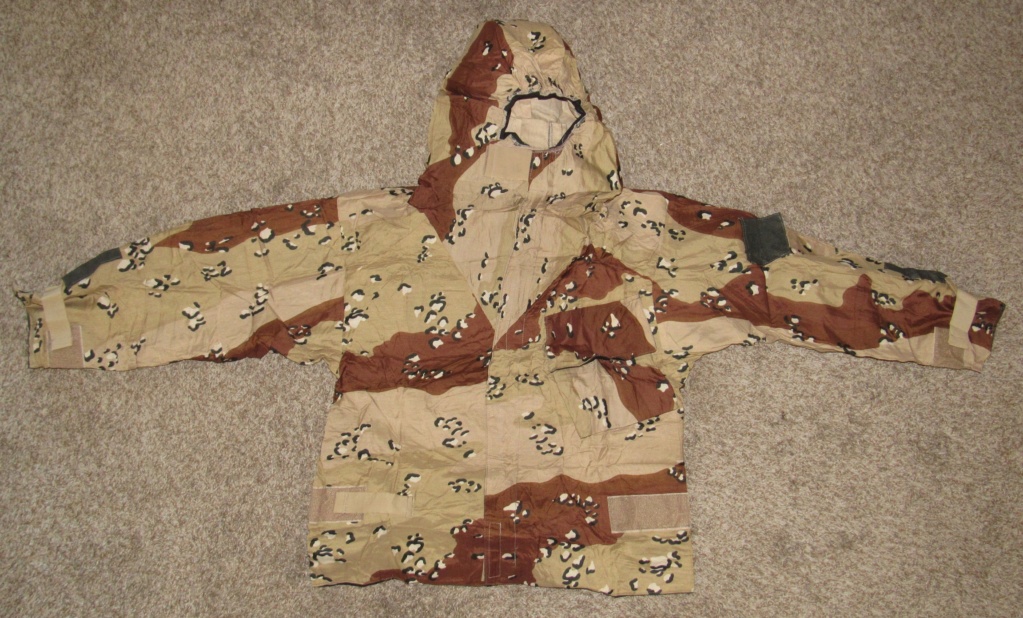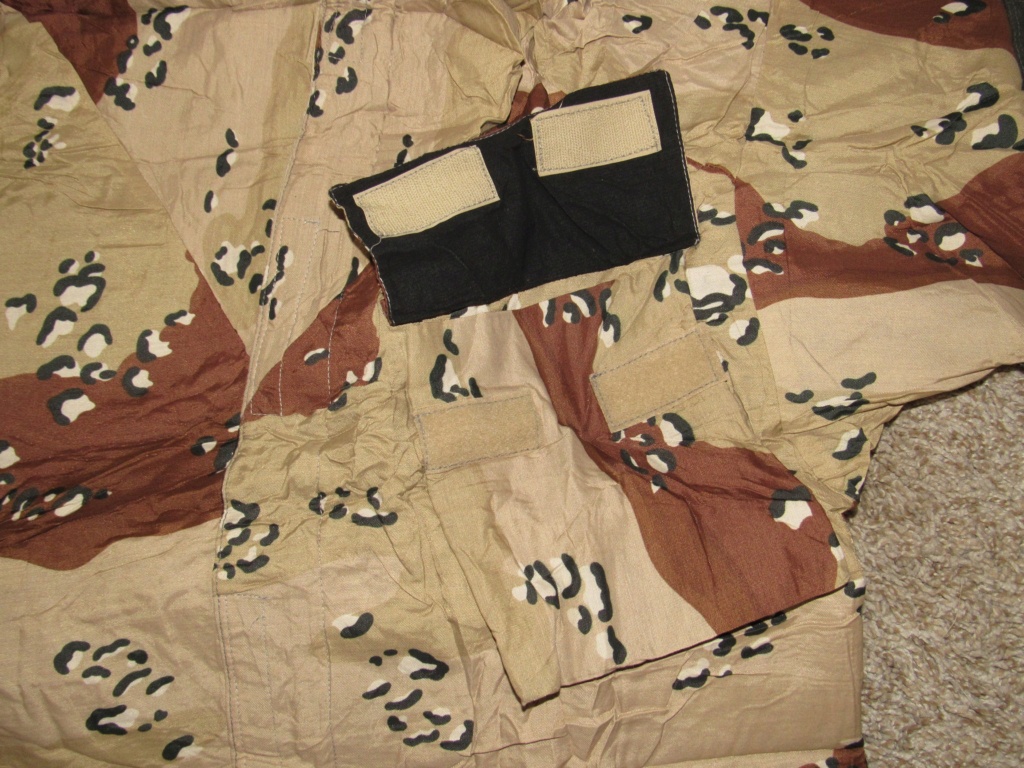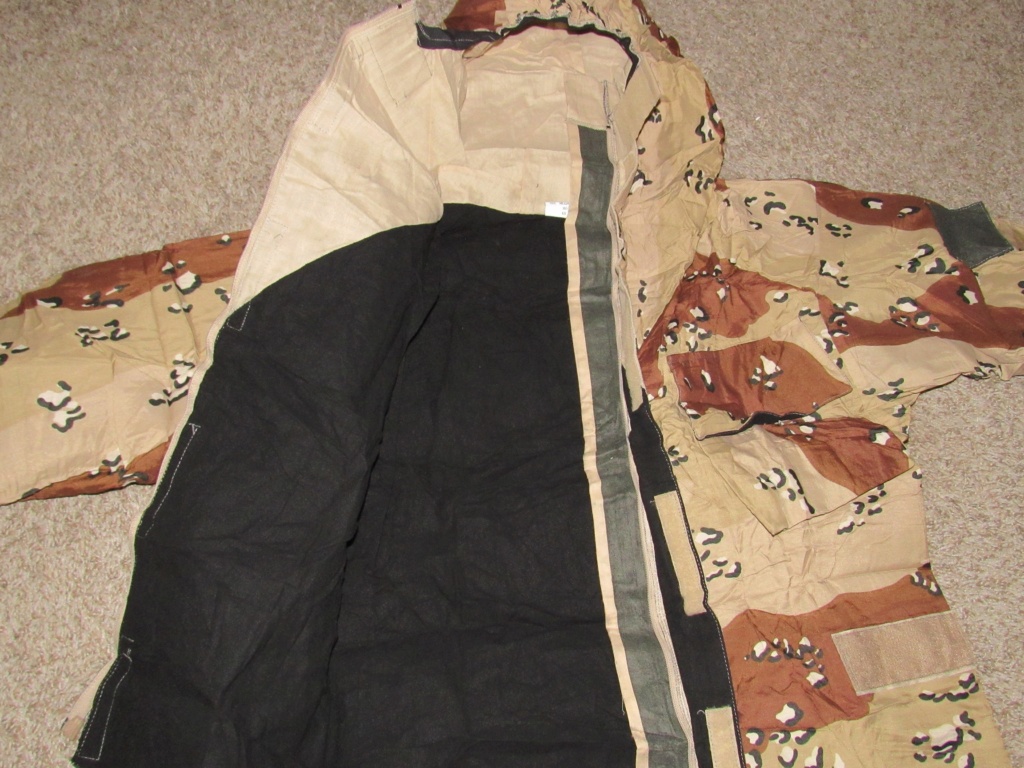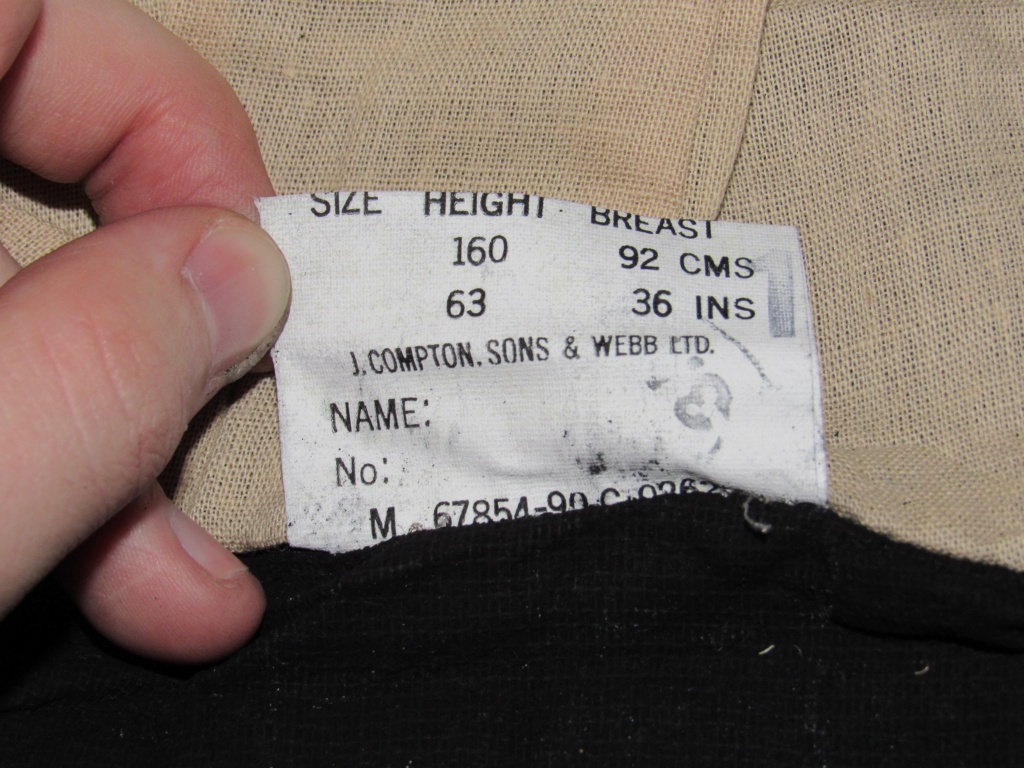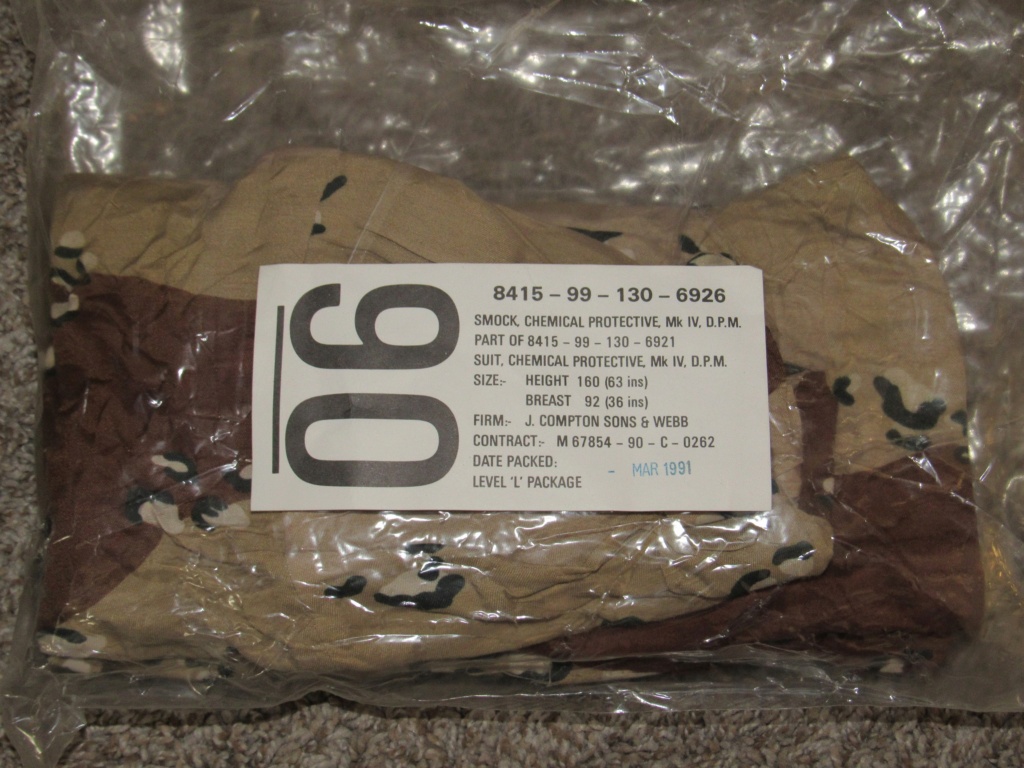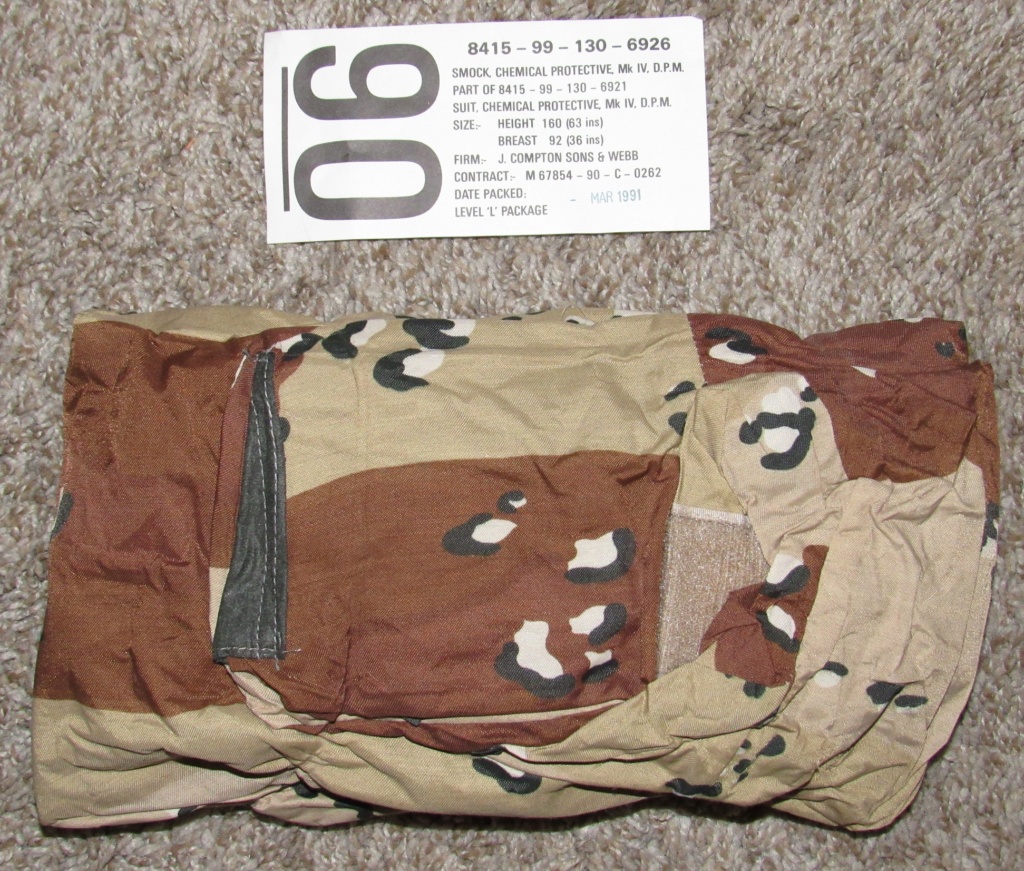 Compare a blurry photo of the whole set to a US 6 color MOPP suit that Sportsman's Guide was selling.
I've been unable to find any photos of US troops wearing 6 color NBC suits besides the few of the one 2-2 Marine wearing the later style British made one.
All I have are the OD, Woodland, and some British Mk. IV woodland DPM ones.
Some photos of Saudis look like they have a similar suit, but it might just be an indigenous-made suit though.