Hopefully someone can help me ID these items.  For the trousers I'm trying to figure out what jackets they are paired to and possible age range.
1.  Trousers with one pocket on left leg and very odd horizontally stitched knee reinforcements (not really padded):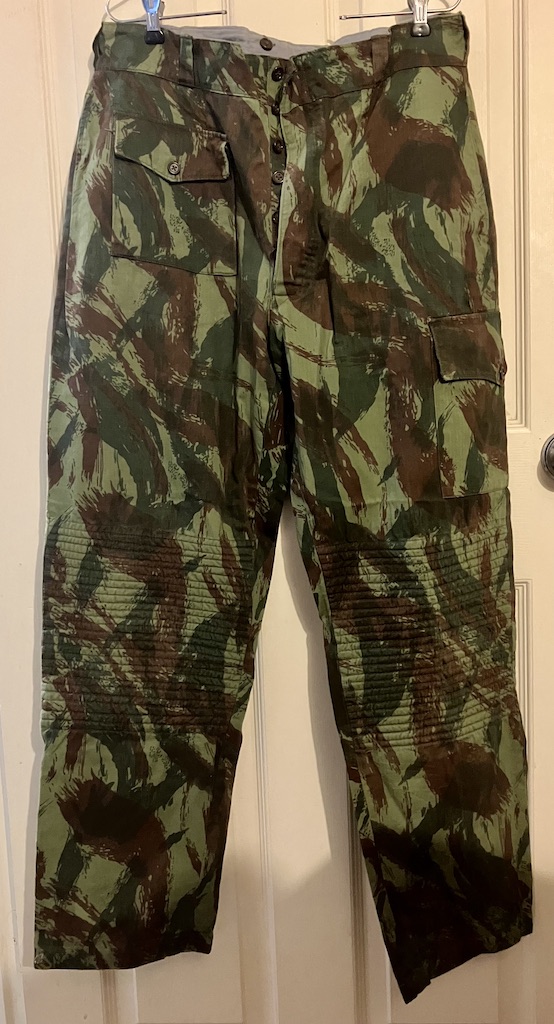 2.  Similar to the previous one except for the knee stitching: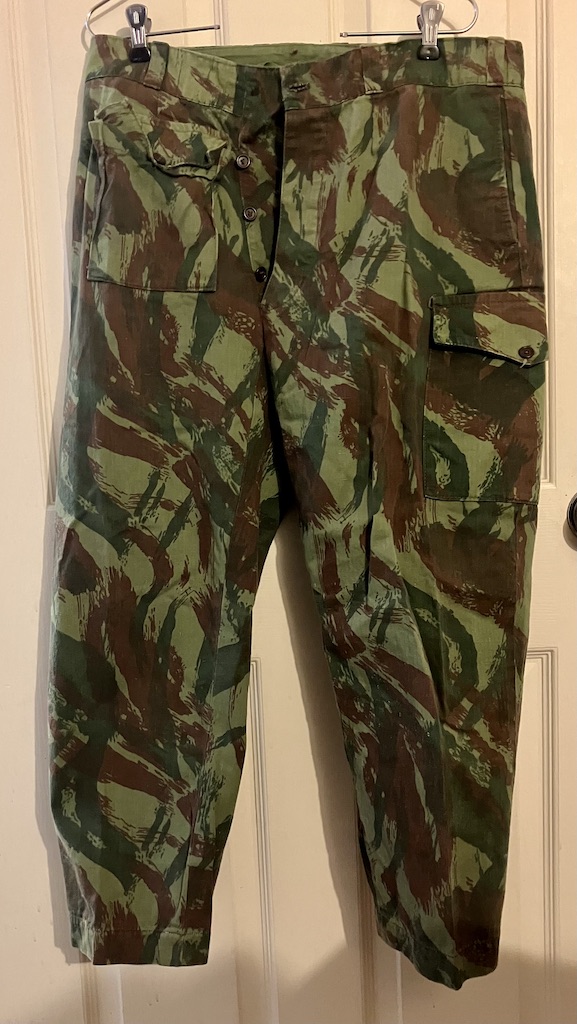 3.  Near exact copy of TAP 47/53 trousers: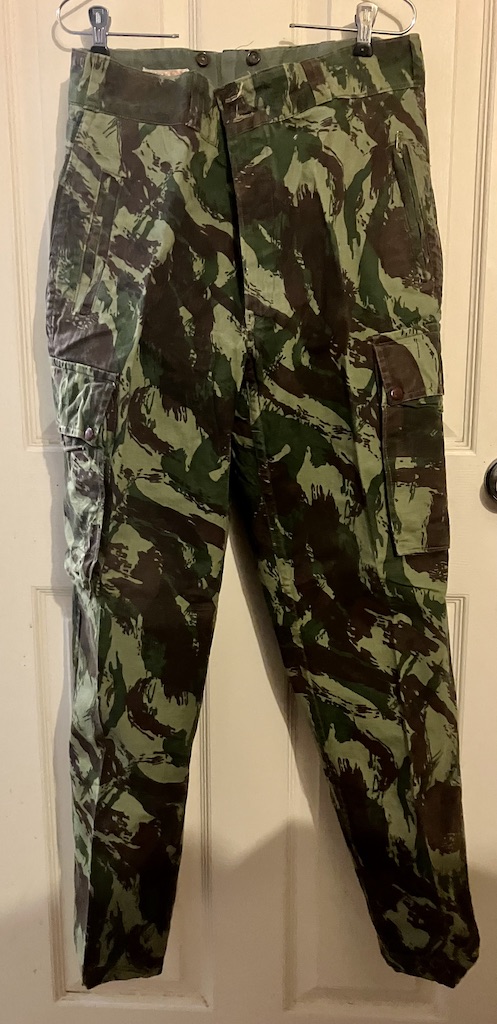 4.  This is a pretty standard Dolma jacket cut, but the cloth is horizontal Lizard like French pattern camo:
Any help appreciated!
Steve