Don't have a pic of the pants yet. Only labels are a stamp that says SEACO. Love the insignia tho!! This came from the Ft Knox stuff.. As he had closed shop up almost 20 years ago, it's gotta be from before that. Cut is identical to Nam era US jungle uniforms.
The jacket.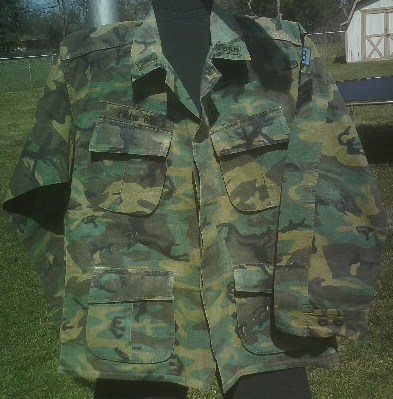 Tape and badge over right pocket
Badge on left collar tip
Badge on right collar tip
Patches on upper left sleeve
See, I wasn't teasin y'all.. Well, maybe a little. I just wanted to get a proper ID before I posted it.. My thoughts were leaning towards Thai when I 1st saw it. Extra opinions are always welcomed tho for verification. Enjoy!!
Fins...