PH NAVSOG 3-day Assault Pack. Made by an outdoor manufacturer located where the former US Navy Base was.
Made specifically for the Philippine Navy Special Warfare and marketed as "GearMax". A black versions were also issued.

Black NAVSOG 3-day pack reference below: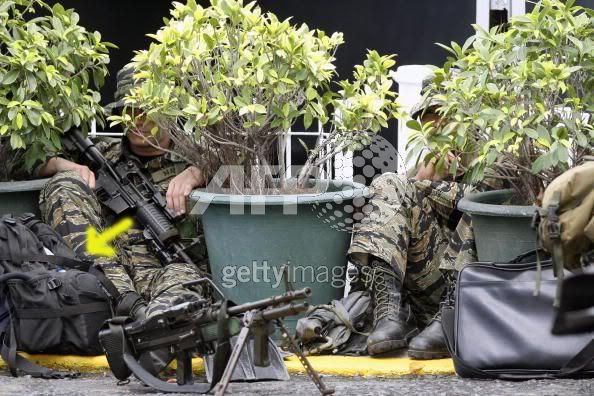 Shown below is the Black 5-day pack version also used by SEAL TEAM UNO (ST1) during the
Oakwood Mutiny
led by mostly junior officers disgruntled with the government administration who called themselves "Magdalo". The 5-day pack is of the same design and made by another manufacturer owned by an enterprising "Magdalo" officer.