My wife bought this one for me as a Christmas gift. I marked a few items I was interested in and she bought them for me. Got love a wife that buys you militaria as presents.


Anyway, this is a heavily used, spray painted, and modified Blackhawk Commando chest rig. This rig is green, but has been sprayed with tan spray paint for desert environments.




Unfortunately, the straps are missing. I would assume that either the straps were worn out or the soldier/sailor transferred the straps to a new vest, since this one is heavily used. If anyone knows where I can get some straps in green or tan, please let me know.

Also, the rig has also had two extra buckles sewn onto the sides for and extra strap. Looks like it would have been a strap that would have went around the middle back area.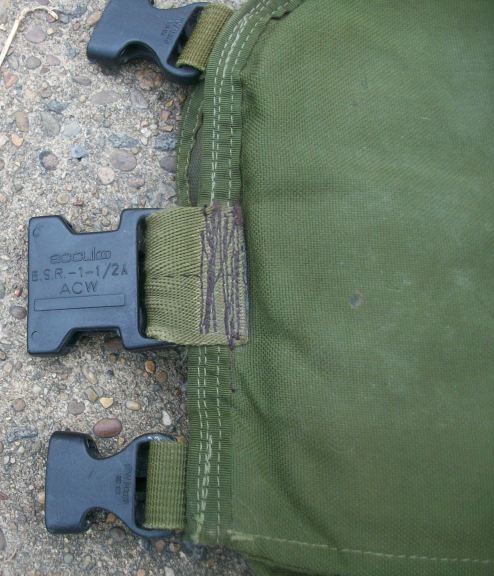 Interesting to note as well is that the back of the rig has had velcro strips sewn/glued to the back. I was thinking these could have been used to help secure the rig to a vest with velcro on the front. Three vests come to mind being the PBPV I/II series vests, the PACA Low Vis vests, and the DA(Direct Action) Trauma vest. Any thoughts? Any idea on time period of manufacture or use? I was thinking early OEF for use.