I went with my friend yesterday to some gun shops and he picked up a nice 1928 Mosin Nagant. He gave me the typical dual Mosin Nagant leather ammo pouch.
I have about 5 of these now. Although I didn't get any guns (I was eying a nice Arisaka) I did get a strange Soviet pouch. I have never seen it before but its made from the same material as the Mosin pouches yet is small and longer here's the picture.
The two next to each other: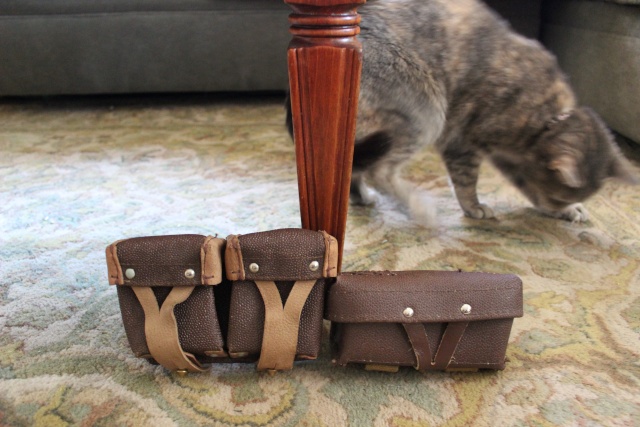 Anyone know what its for? I'm thinking its for the tools or a map pouch?
Also are there any other pouches made up like these?
I want them all