Norwegian different desert camo patterns

FobanX

Corporal





Location

: JAPAN


Registration date :

2012-03-10


Number of posts

: 48


CollectinSteve

ADMIN





Location

: New England, US


Registration date :

2009-03-08


Number of posts

: 6536

Welcome!

It is nice to see some variants next to each other. Interesting that the one on the left has different colors. Does it have the standard Norwegian Armed Forces label in it? Usually they are below the collar, but with this one it isn't there.

Thanks!!

Steve

ripcord

Lieutenant Colonel





Location

: USA


Registration date :

2012-12-29


Number of posts

: 2347

Another variant of Norwegian desert.
This one is the latest ( dated '08 ) non ripstop desert issue; it shares most features of it's  counterpart, the current woodland pattern  M04s.                                                                 
S

ripcord

Lieutenant Colonel





Location

: USA


Registration date :

2012-12-29


Number of posts

: 2347

So far, I have found 6  variants of  Norwegian Desert uniforms.
3 are ripstop, 3 are not.   The first 2 of them are ( non ripstop  )  made by Cato Ringstad.
 The CR made uniforms have identical labels, but the first of the two blouses has a small square Velcro panel above the left  shoulder pocket  while the second blouse has two larger square panels ;
one on each arm pocket , as seen on later uniforms.  
Steve,  to answer your question about the set in the lead post by FobanX :   It is a Cato Ringstad made uniform .
 Cato Ringstad made blouses have similar labels as the others but they are sown to the inner blouse at right chest pocket level.  
 They also have the company  name on the hanger tag .    Label on trousers is sown onto left front pocket as are all other modern Norwegian issue combat trousers.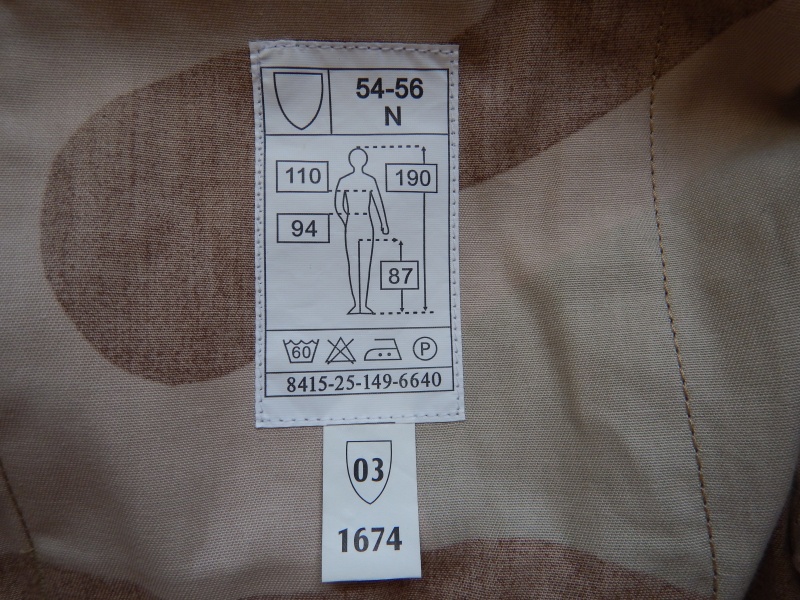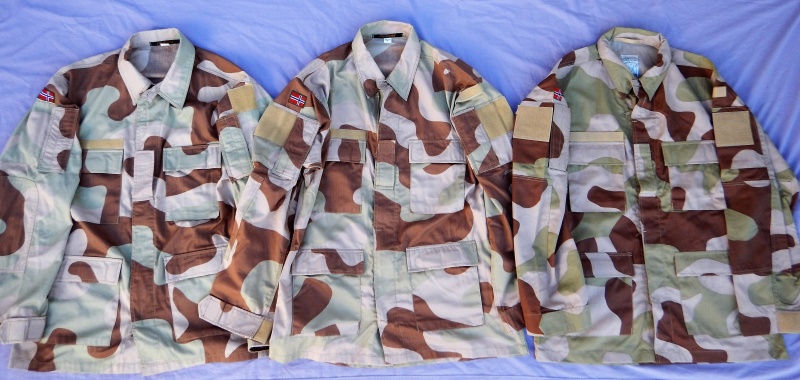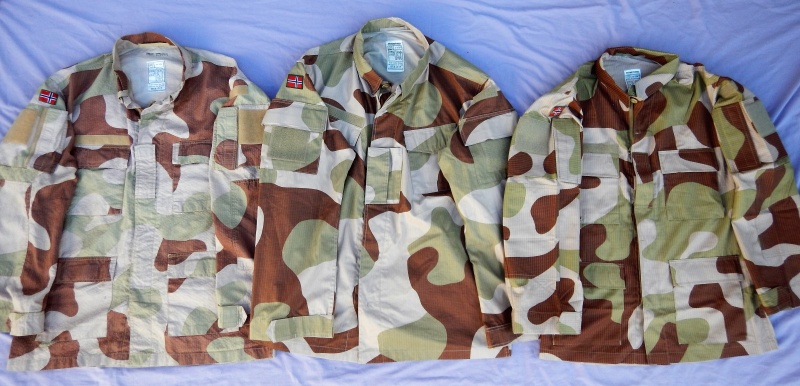 S
Last edited by ripcord on Sun May 29, 2016 8:00 pm; edited 1 time in total

mylle

Lieutenant Colonel





Name

: Alex


Location

: Austria


Registration date :

2013-10-18


Number of posts

: 1967

Great comparison pics! Love them all.