Overall. similar shape to a SAS smock made from fine gaberdine. It has 19 pockets in total which are clearly shaped for specific reasons.On each side there is a magazine type pocket, a short wide pockets and a lower cargo pocket, which has a smaller pocket on the front. There are two vertical zipper pockets on the front and a long 45 degree degree pocket on each side lined with mesh and having a smaller mesh pocket inside. I first thought that these were ventilation slots but the liners are like pockets although they could do for ventilation slots if nothing was in the pockets.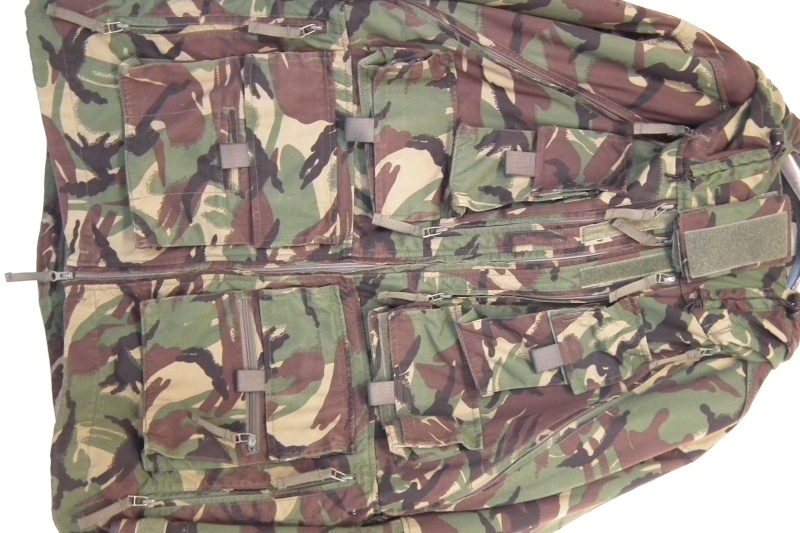 There are vertical zip pockets at hip level on each side one of which contain a large dump pouch which folds out and is kept open by two press studs on the sides of the jacket.[img]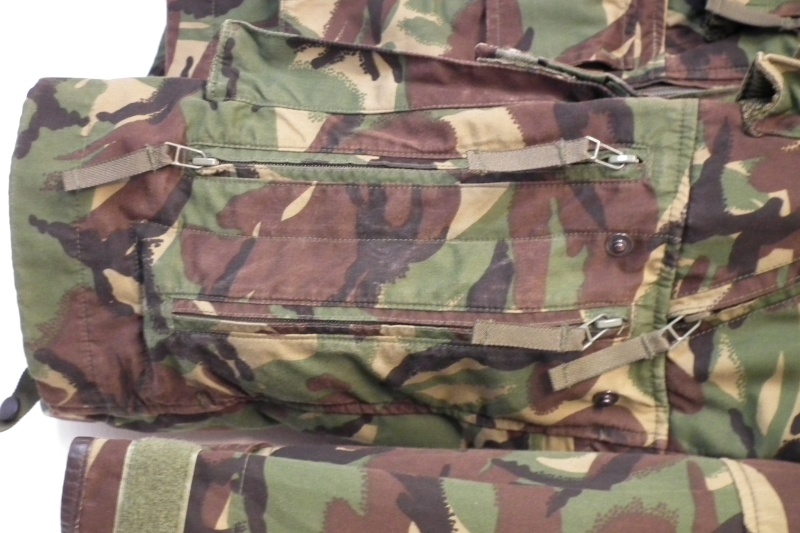 At the back is an enormous total width pocket on the lower half containing a mesh "radio" pocket and a holding strap. Running up from this pocket, to the neck is a channel for a wire which can be continued in a channel around the neck to exit on either side of the head.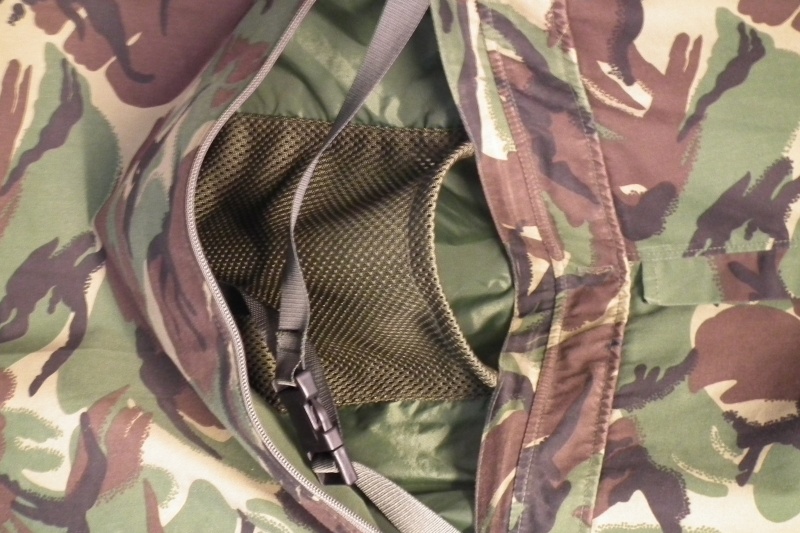 There is a strange gorget patch with velcro which goes across the top of the front zipper and can be configured in two different ways
The pockets have mesh bottoms like the Tantalus trials smocks.
The label is typical of a trials smock and will not make a clear photo. All I can read is the size 180/104, the NSN which is all zeroes and the maker's name which is MANTISS To cap it all, the sleeves are finished with leather cuffs which are original and not repairs]
Has anyone come across anything like this or has any idea on what it would be used for?