I have had this for awhile, but never got around to posting it for several reasons. One big reason was that I wasn't 100% sure who it was used by.

The other day, I was looking at the Afghan Special Forces page on Facebook and I found a picture of an Afghan Commando wearing the same make of knife on his belt.

I don't think this type knife is an issue piece. Maybe a private purchase piece.

As you can see, my knife has been spray painted a brown at one time to make it more color suitable for a desert environment. Blade is extremely heavy. Handle has a small survival kit in a plastic case (matches, striker, hooks, fishing line, etc) and the handle cap is a small compass.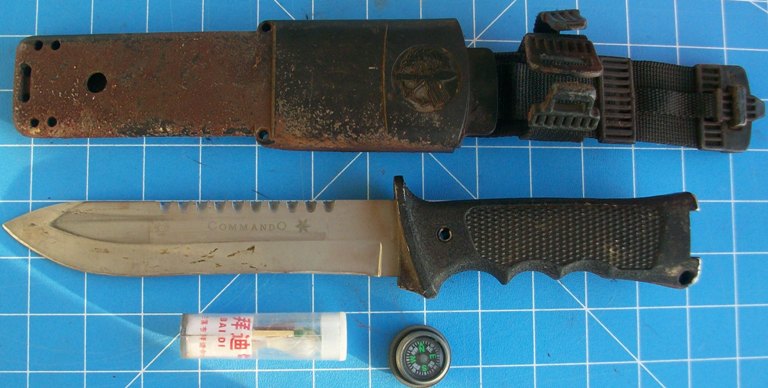 Picture of the knife in use with the Afghan Commandos.