finally got round to getting myself a GSR the other day, no need to show that we've all seen one before, but it did come with a pleasant surprise in the form of a DPM haversack which i personally have not seen before? there are several differences between it and the issued MTP one as seen below for those interested...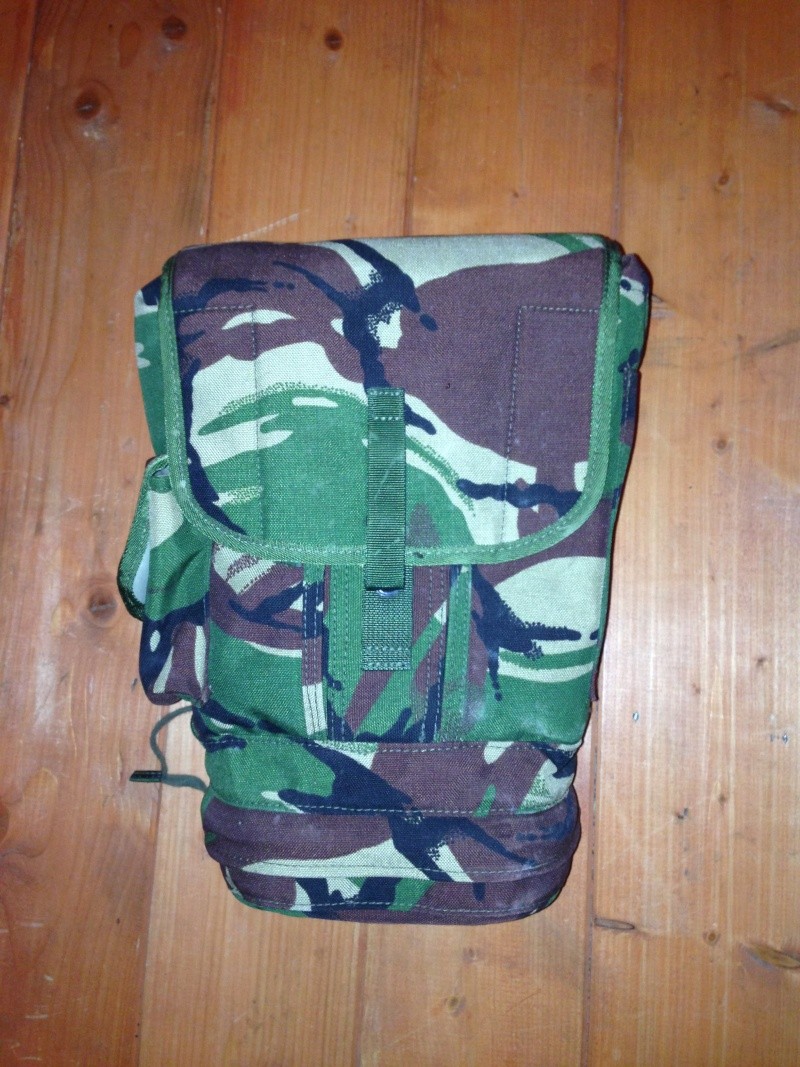 the DPM version is noticeably lengthier in size when compared to the MTP one...
... that length is because of a zip closure compartment at the bottom which neatly holds a spare canister pack, if you note the patch of velcro, that mates with its counterpart on the bottom so that when the pouch is empty it doesnt flap about and what not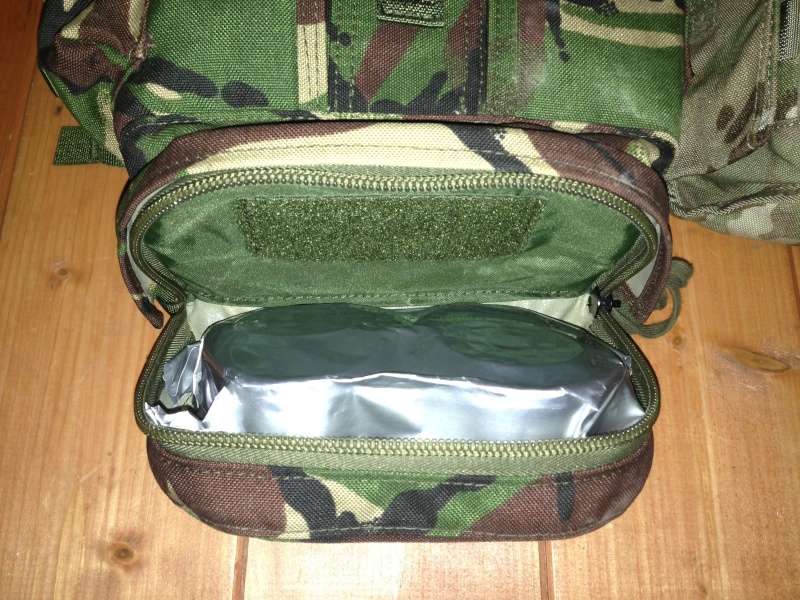 a pouch about the size of say a single canister on one side...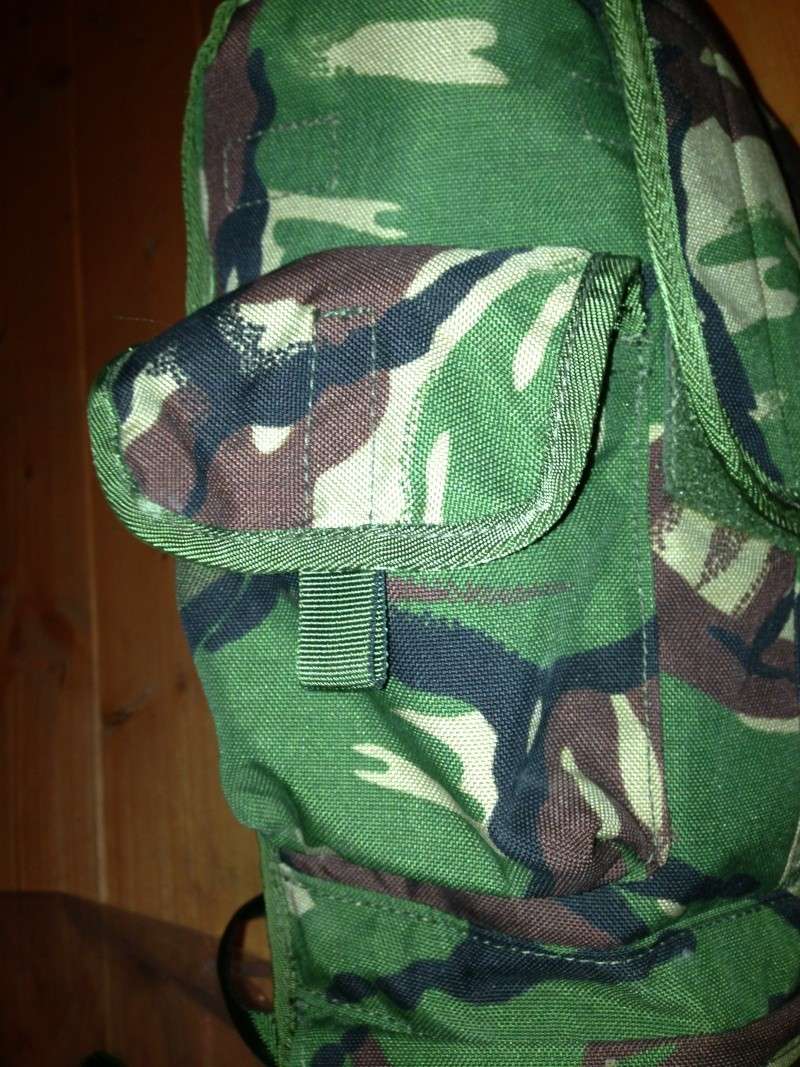 and an odd flat panel with a gap on the top and right? unknown use, pen for illustration...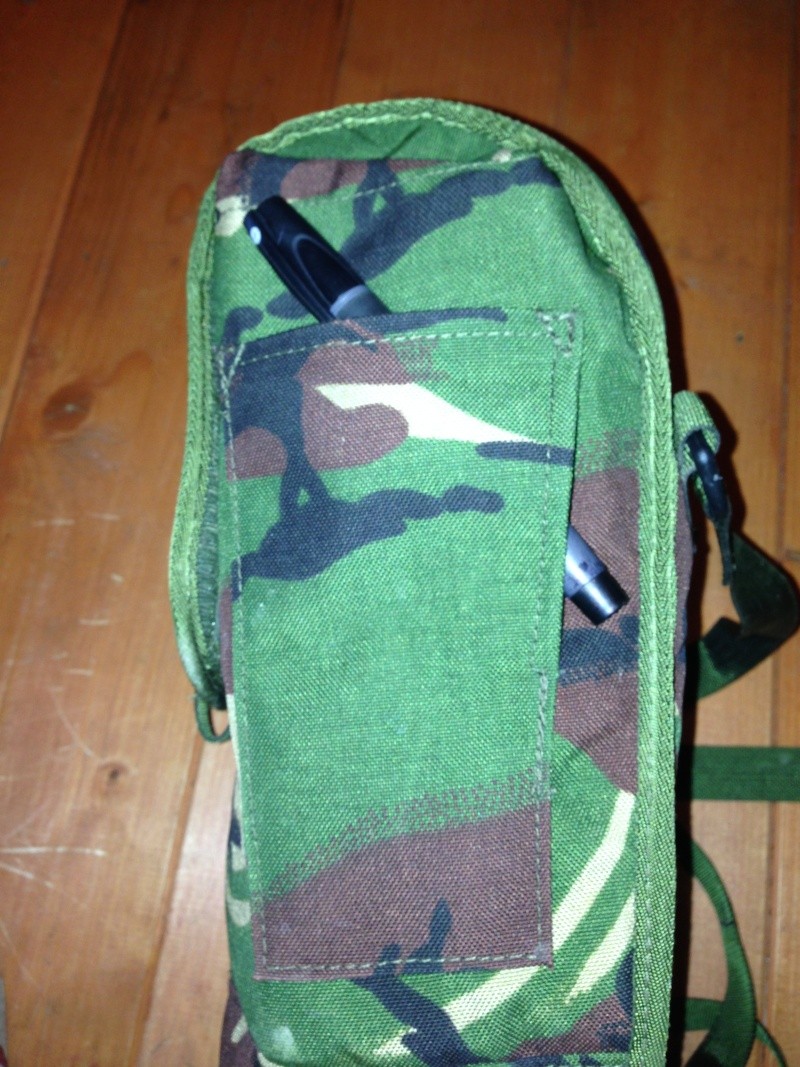 internally the two padded pockets close with two velcro tabs, no velcro in the MTP pack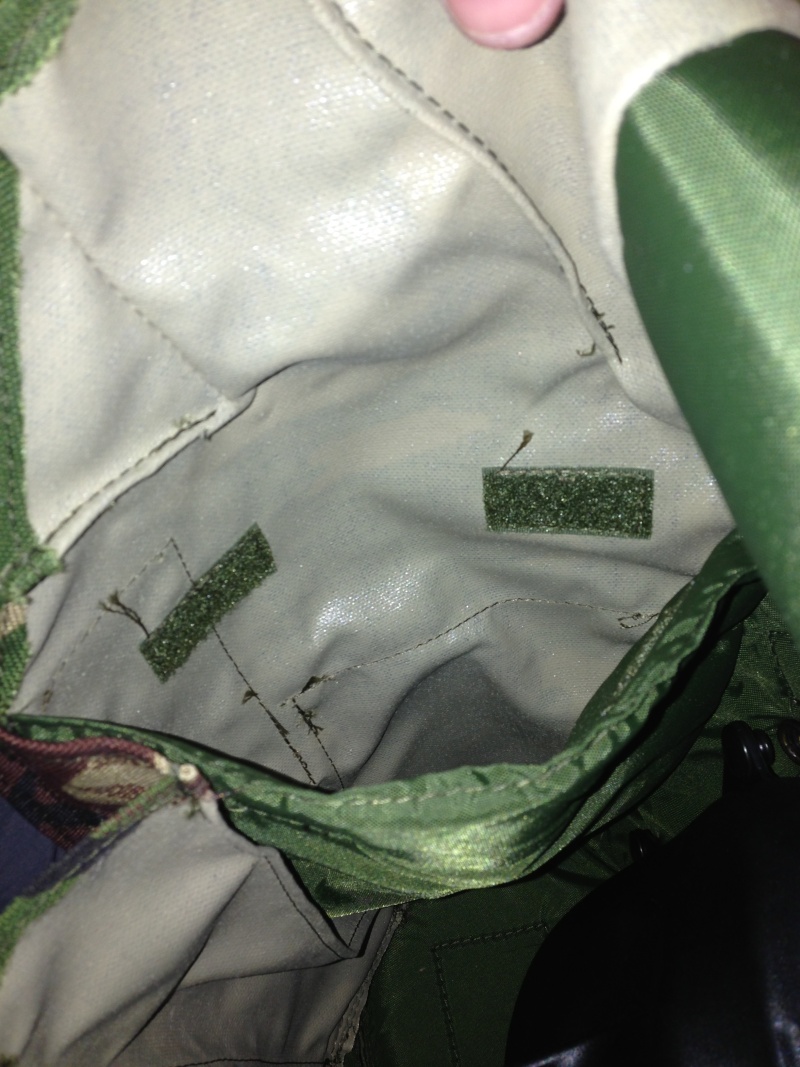 on the rear of the pack we have several features, starting from the bottom there are 3 tunnels for the elasticated leg strap, MTP has one, there is a classic PLCE attachment point, and the carry strap, just like the MTP one attaches at the D-Rings, however its has a standard male/female fastex clip, much like the old S10 haversacks, and the female clip cannot be removed from the D-ring as its attached by a 25mm webbing strap.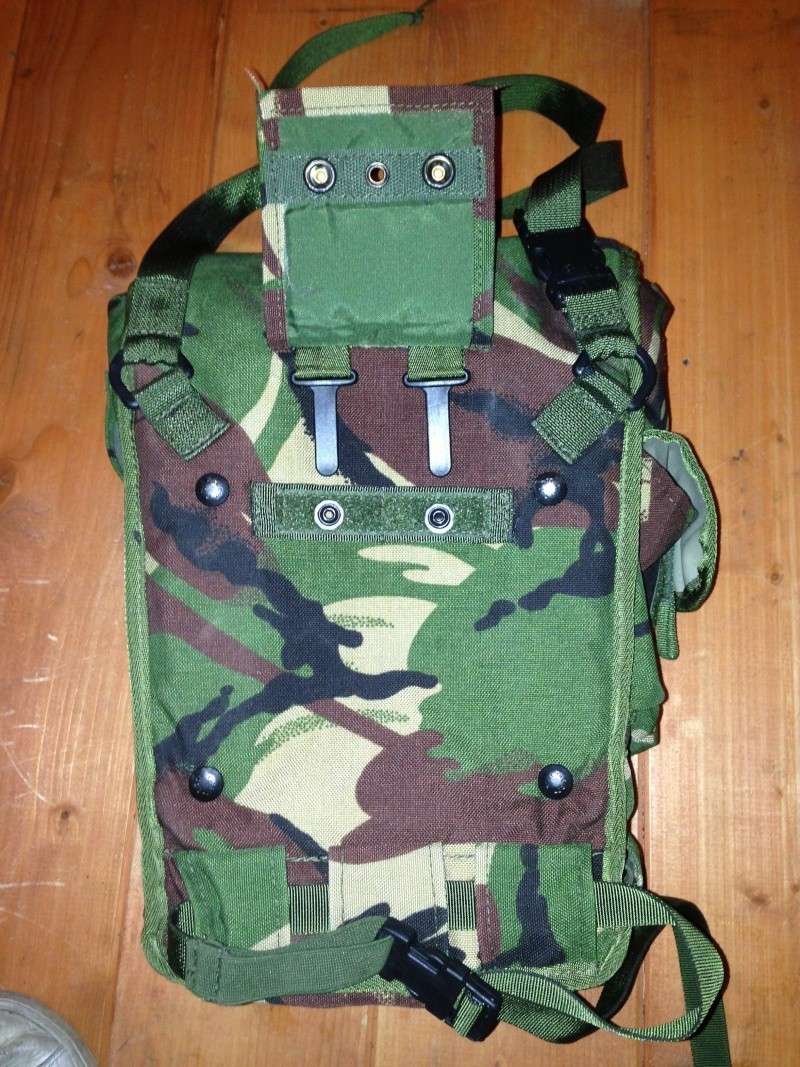 when looking at the front of the pack we see that centrally there are only 2 popper fasteners, as opposed to 3, there is no zip for the internal extension of the pack, the velcro strops about half way down as opposed to the whole length, and there are no elastic straps or label on the lid. In fact i have found no label at all for this pack. Also the central strip of webbing used to pull open the lid is 20mm DPM, 25mm MTP.