Got this Smock from Field Textiles, states Experimental Desert Camo. The Smock itself is very lightweight, all press studs, knitted cuffs, padded elbows and various pockets...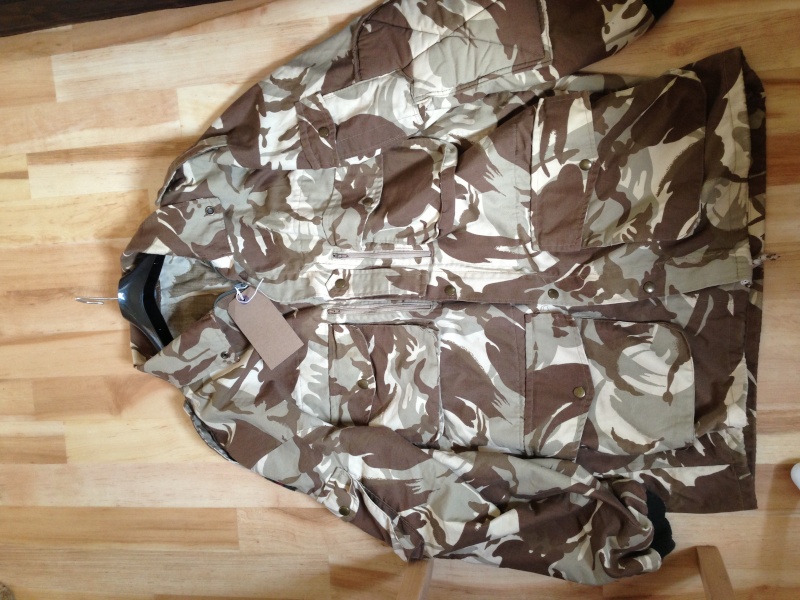 Overall smock is a 4 tone Desert pattern
Shirt has been issued, dont know the TRF? Elbows are padded with pouch above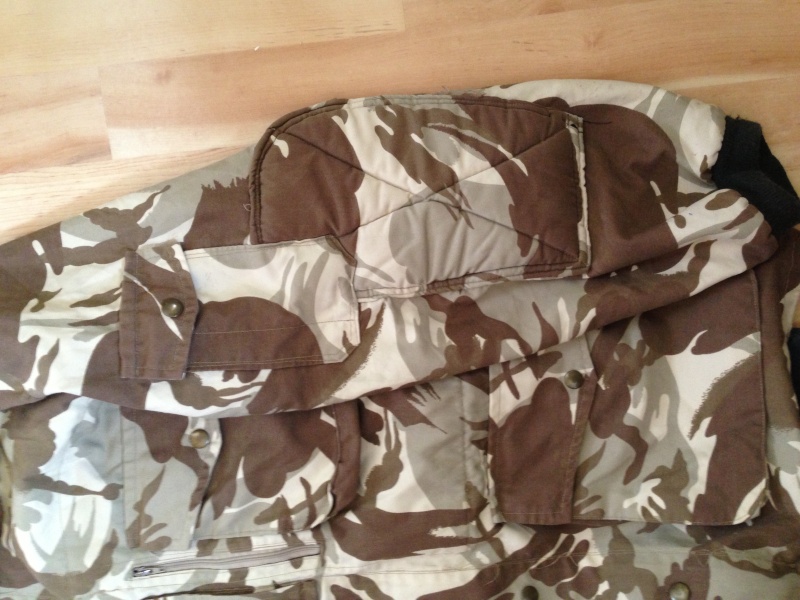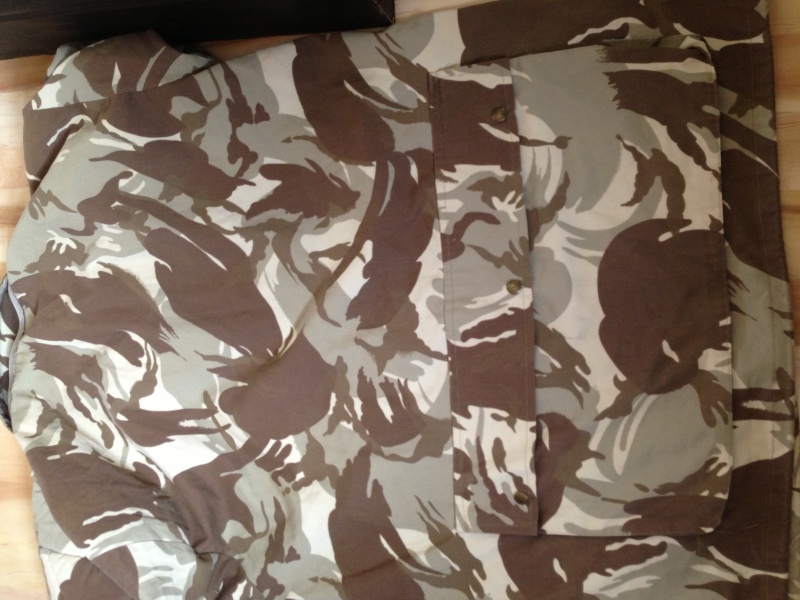 Poachers pocket to the rear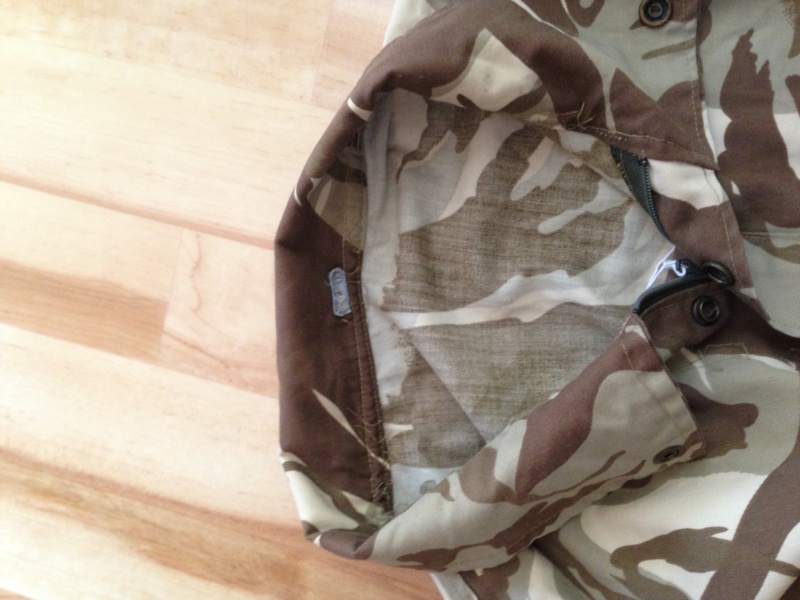 No NSN label in the smock except for this little label
Field Textiles Label..