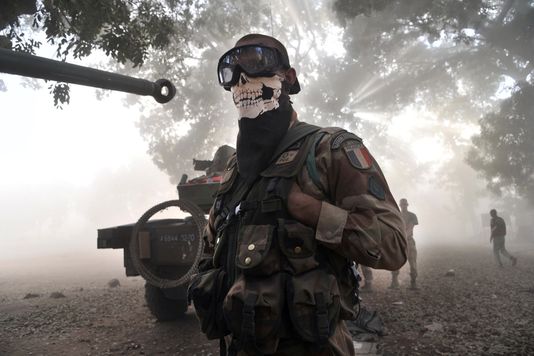 Hello,
After having been involved in Lybia, the French Forces launched the Operation SERVAL in Mali on the 11th January 2013 in order to stop and ultimately defeat an aggressive Islamic militant rebellion in the north of Mali.
http://en.wikipedia.org/wiki/Operation_Serval
Here are few photos from the net.
http://www.flickr.com/photos/theatrum-belli/sets/72157632507552964/show/
Here are the official patches which are issued to french soldiers when they land at Bamako.
Brought back by a menber of the 3e RAMa last May.
JYN