Im sure many of you have seen that theres been an influx of trials kit coming through disposals recently, so had to snap some up, this is my little haul and i just picked out a few interesting features id like to share...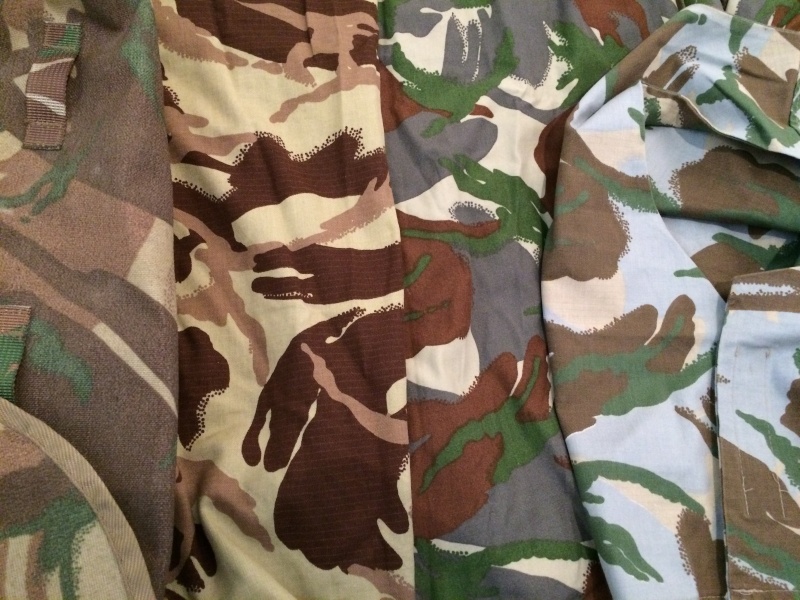 both the sets of kit are identical in construction.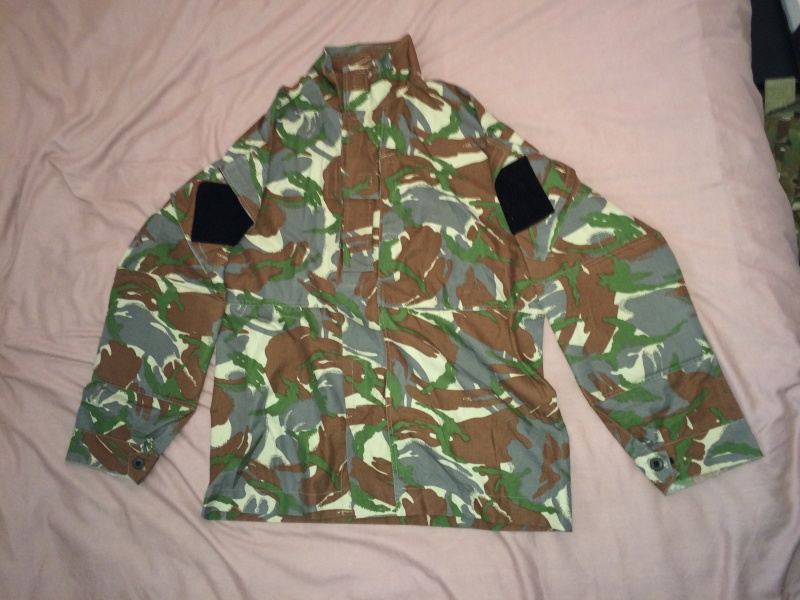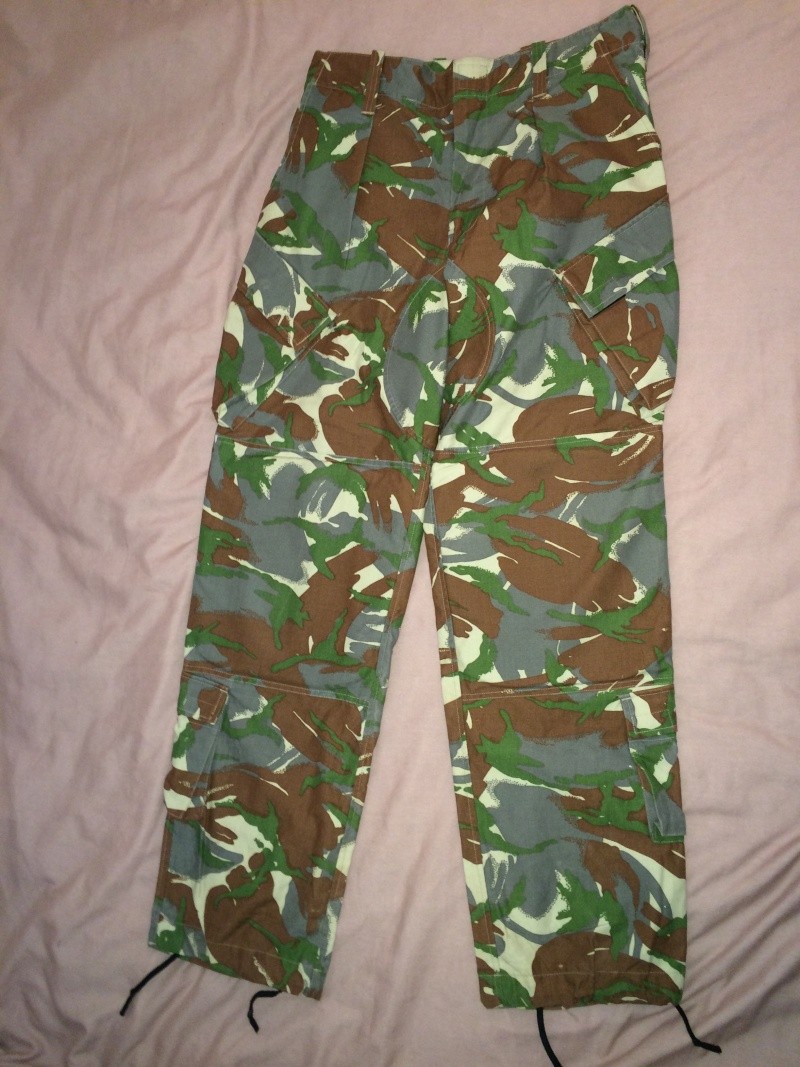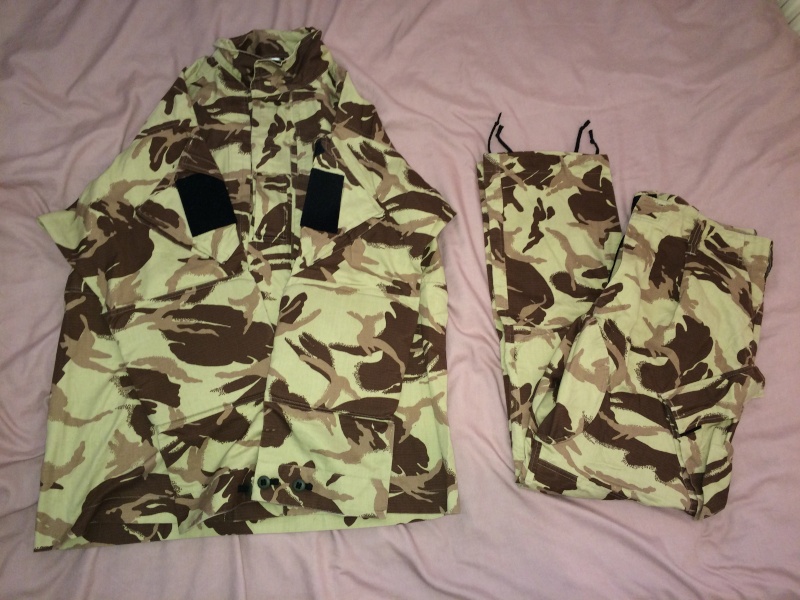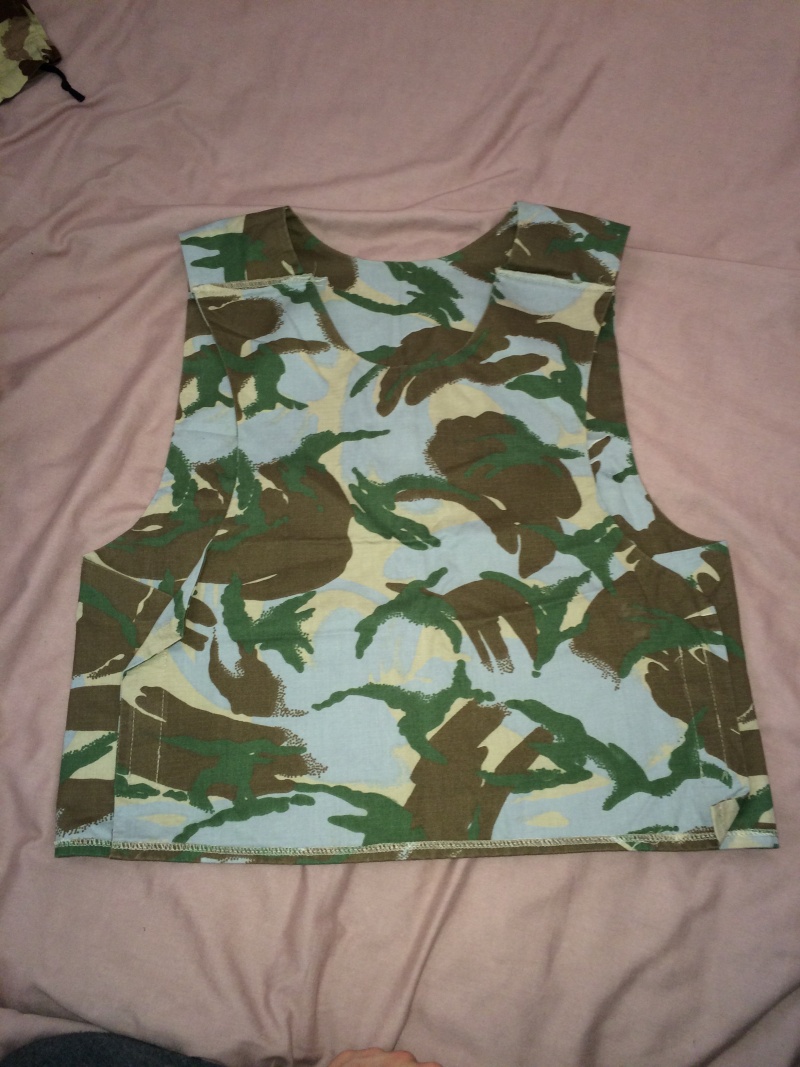 double belt loops
Markings in the 'desert' shirt, DES5 - Defence Equipment and Support i can only assume
note the velcro closure, and also holes for a drawstring just like CS95s.
i always search pockets, but unfortunately the only 'goody' i got was a NAAFI cigarette wrapper!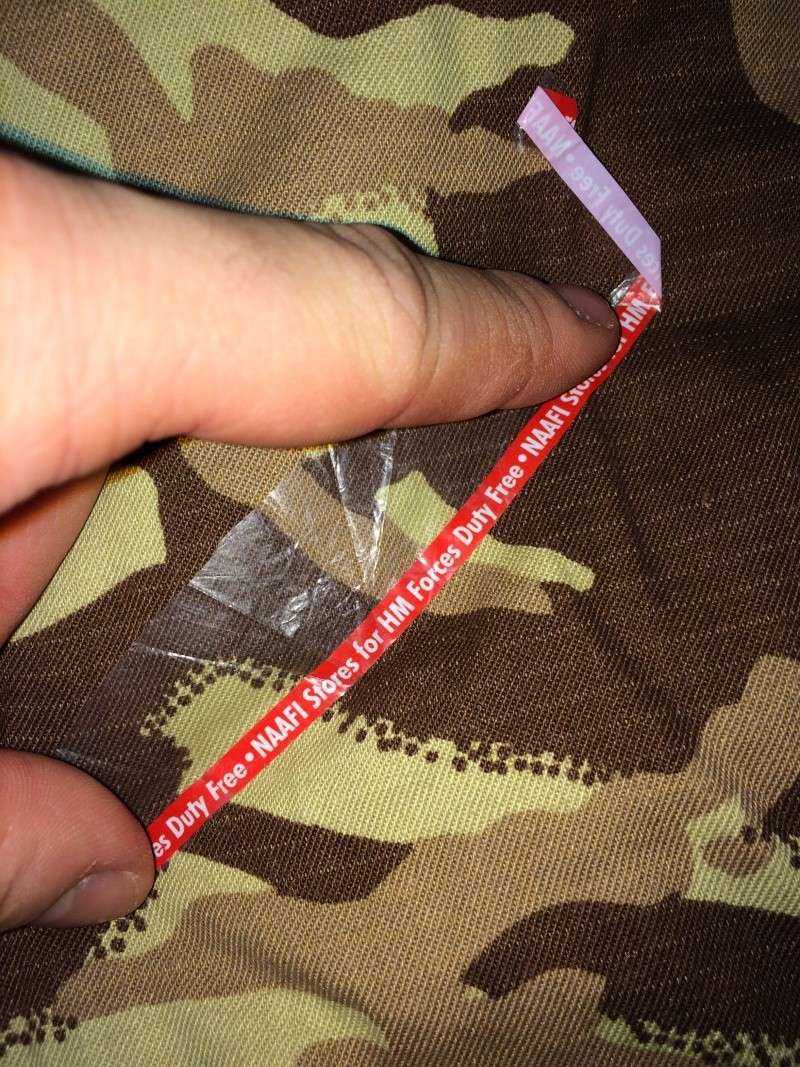 a couple of labels, just to cover my back these came from MoD Disposals...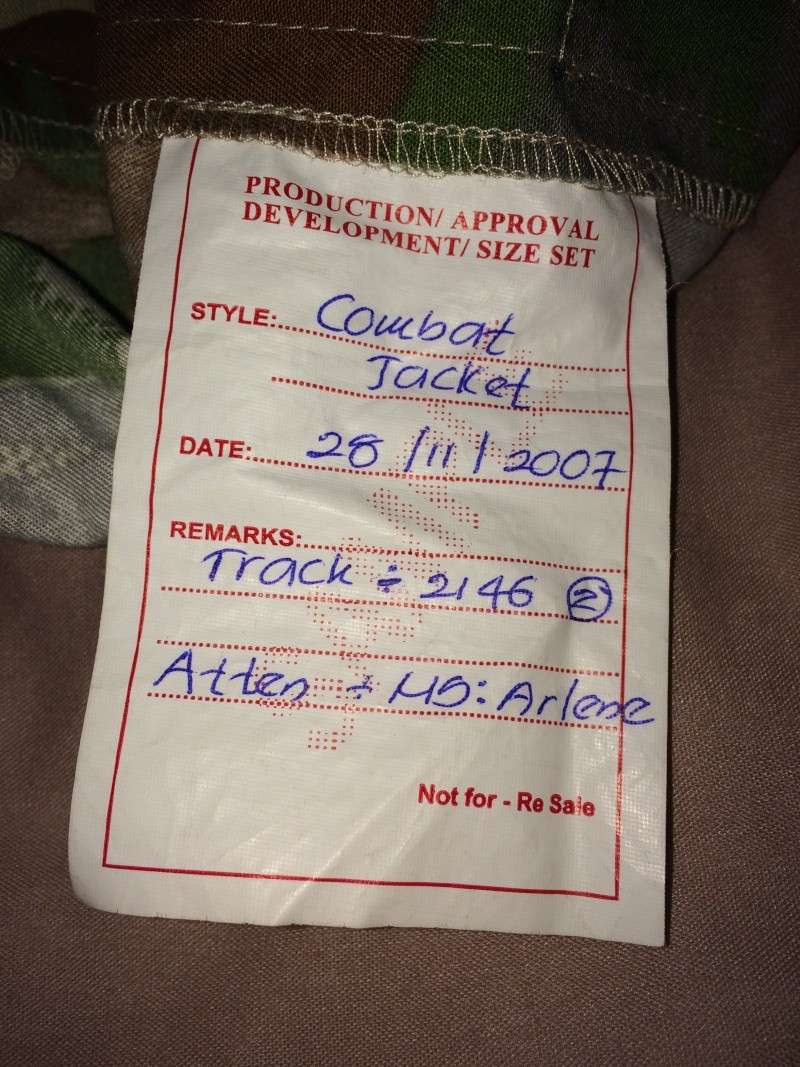 note the plastic tag thing on the smaller label, i wonder what was attached previously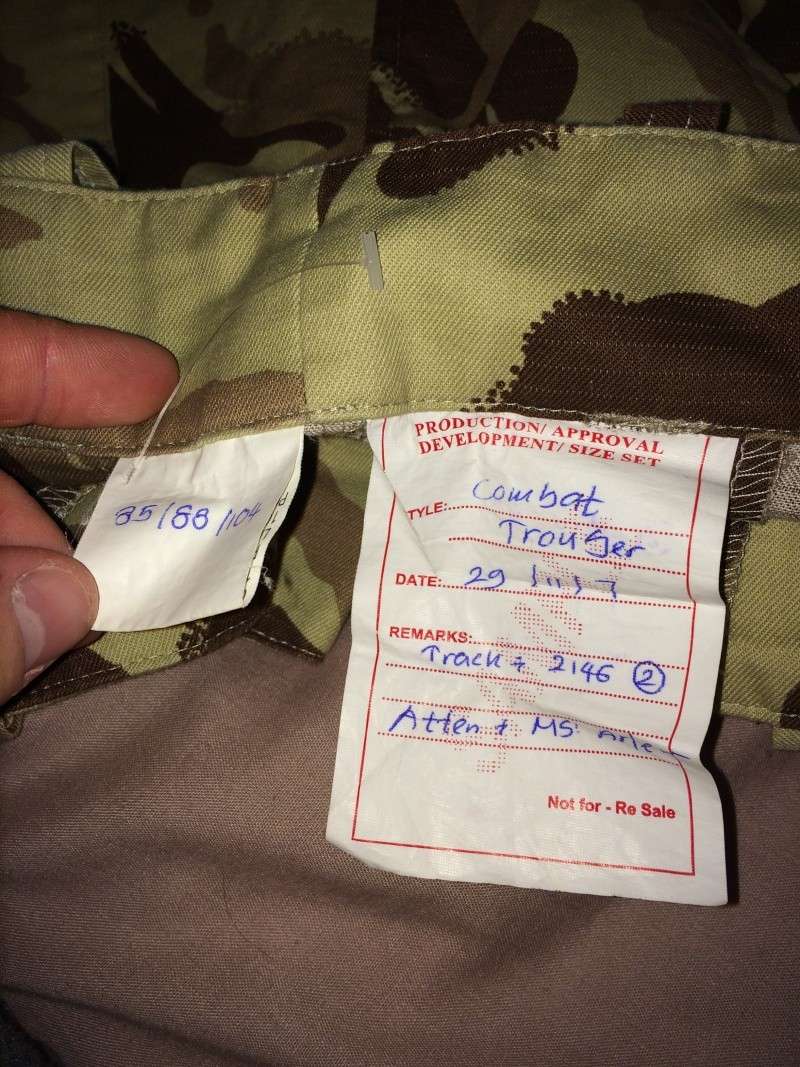 and finally, a PECOC Side pouch, just a little interest piece i snapped up