Hi all just a few pics of my tent as used at War & Peace revival 2014 at R.A.F. Westerhanger Folkestone "THE WORLDS LARGEST" military vehicle and militaria show
http://www.thewarandpeacerevival.co.uk/
Setting up in the brilliant sunshine!!!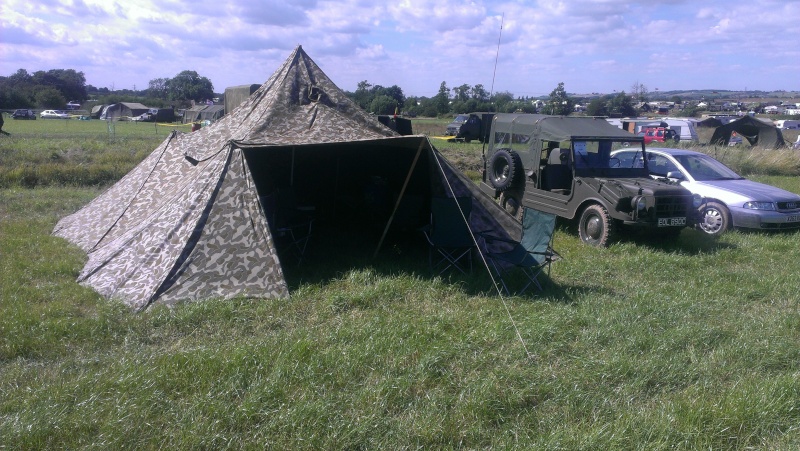 Seen next to my mates 12X12 for size comparison!!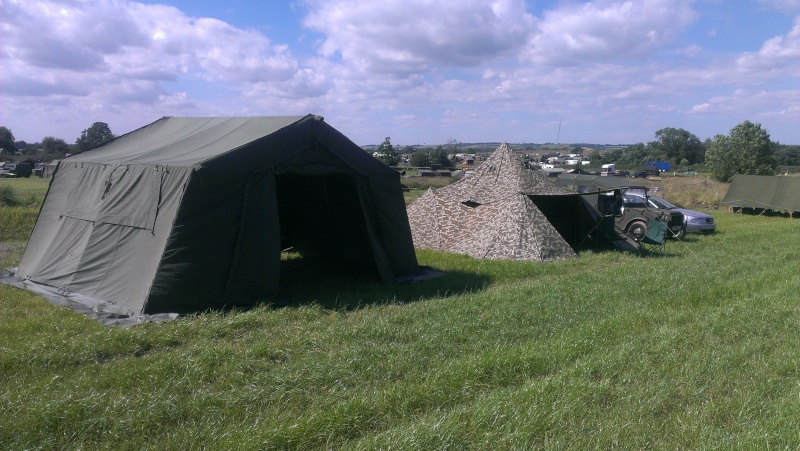 Calm before the storm!!!
This was just before the biggest storm front I've ever witnessed  knocked it flat!!! (I had to park my Munga Jeep on top of the flattened sheets to prevent them blowing away!!)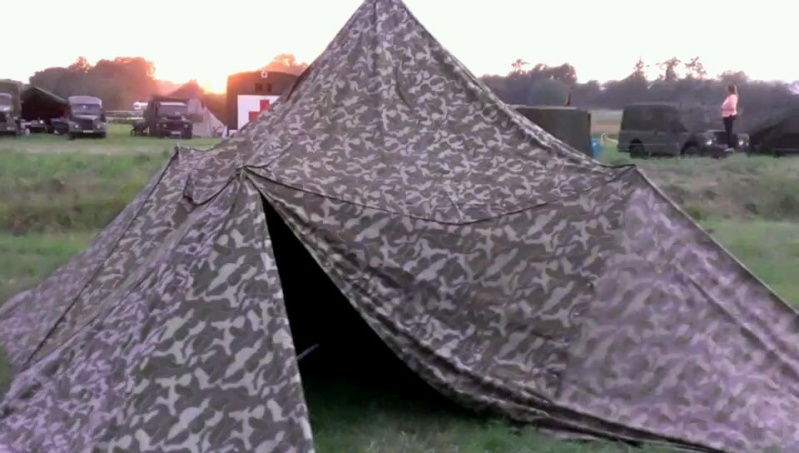 Storm front moving in!!!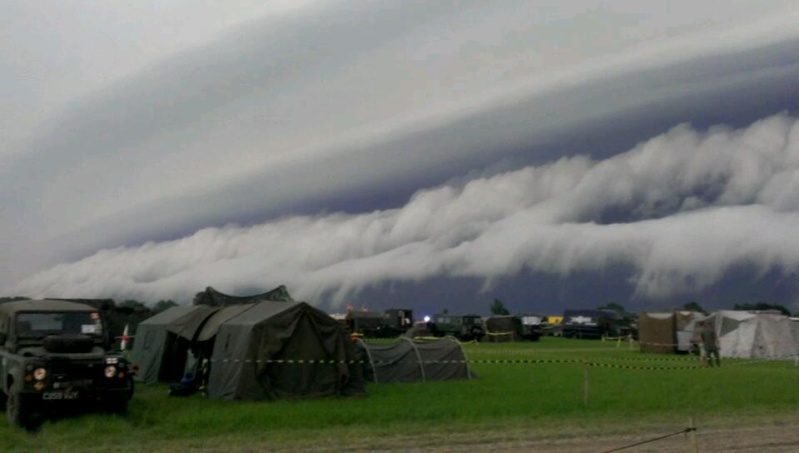 Most of the poles I was using were Swiss 1940's dated and in hindsight were not up to the task!!!(snapped them like dry twigs!!)
Amazingly not too much damage was done apart from that... (just a few torn buttons really)
MK II involves nice strong aluminium camo "poles"(not so original as the sectional wooden type but soooo much stronger!!!!)
Looking forward to next year already!!!!!