Desert uniforms (DCU) - DESERT 6 colors "Chocolate chip" dated 1984

HEB

Junior Sergeant





Location

: Germany


Registration date :

2018-10-27


Number of posts

: 98


ripcord

Lieutenant Colonel





Location

: USA


Registration date :

2012-12-29


Number of posts

: 2346


TennoHeikaNate

Junior Sergeant





Name

: Nate


Location

: USA


Registration date :

2013-10-16


Number of posts

: 132

I had the good fortune of stumbling across these two beauties and very nearly lost the bid for them.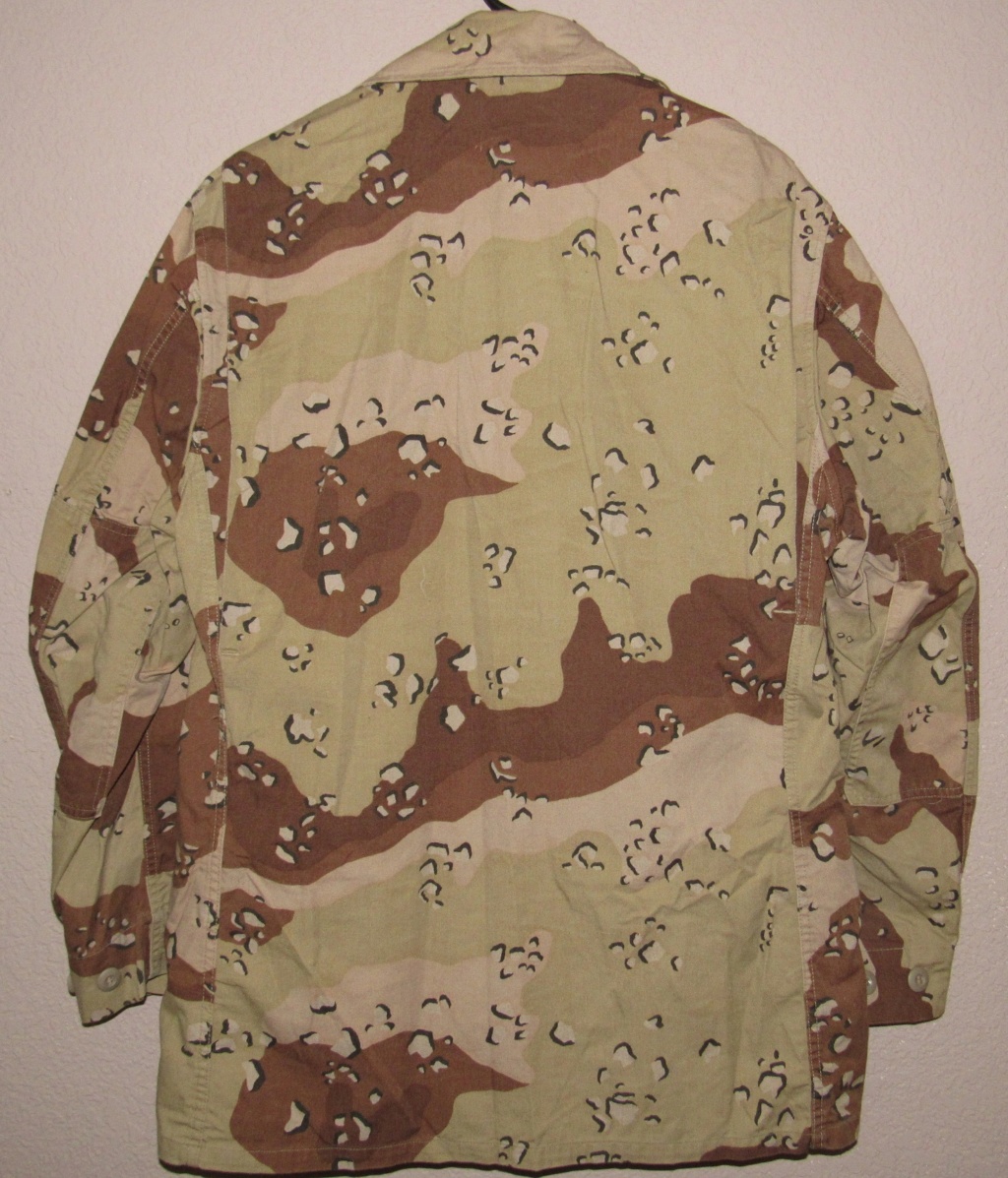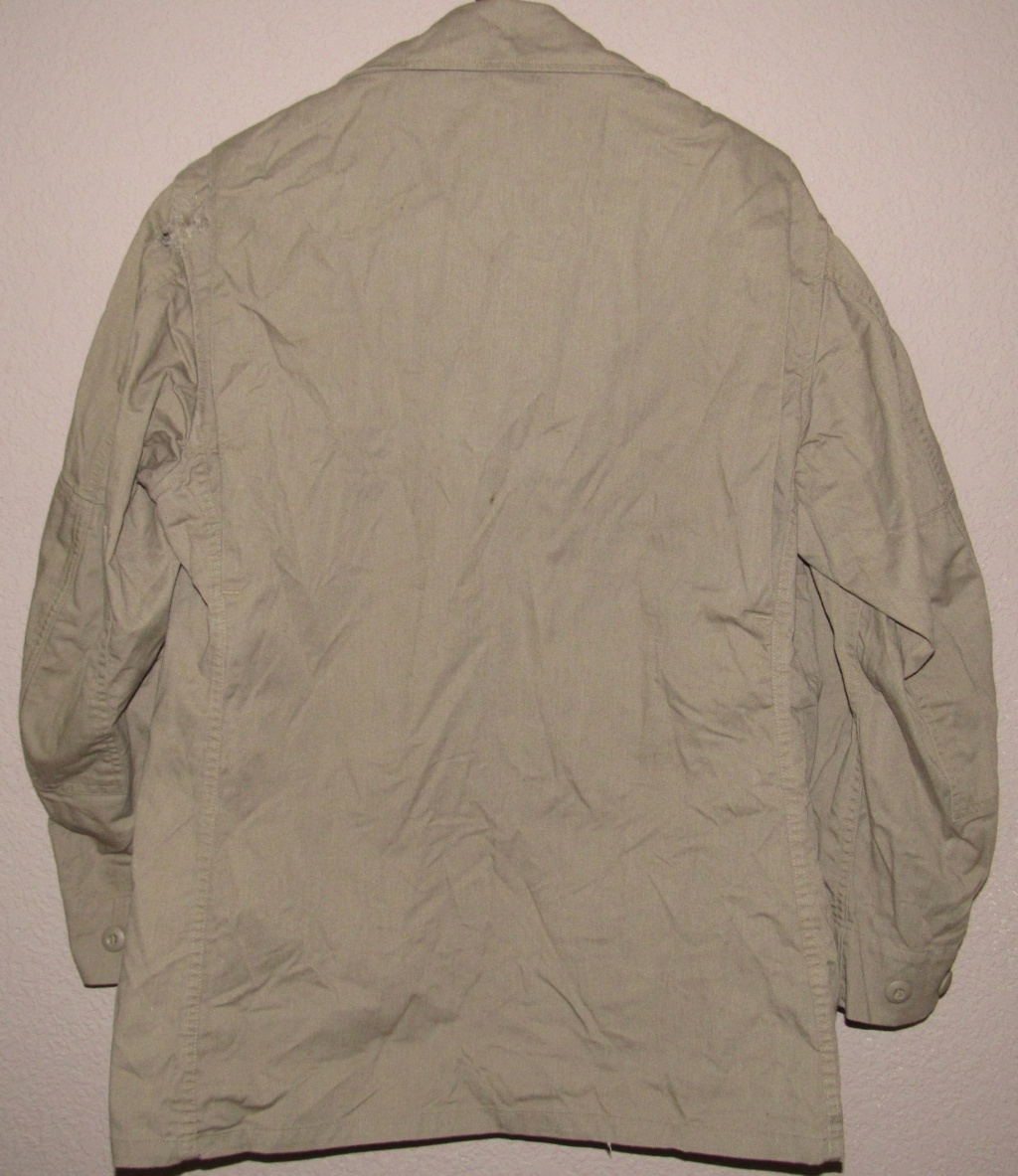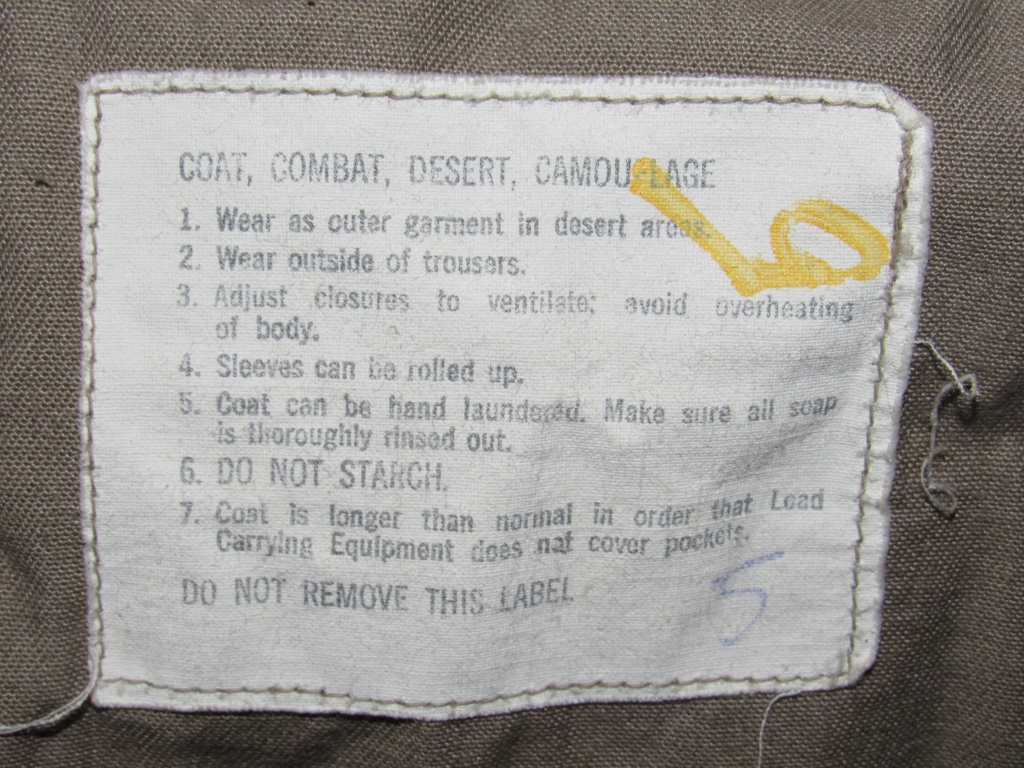 I compared the 6 color desert coat to a 1984 and a 1990 dated samples, the 1990 one also being made by DPSC. The most interesting feature of the 1972 coat is the colors being slightly but noticeably different, and while the pattern shapes are about the same size, the pattern repeat on the 1972 example is about 16 3/4", while the pattern on the production examples of chocolate chip is 15".
Photos from the Digital Commonwealth, Natick Laboratories desert uniform testing, dating as early as May 12, 1972: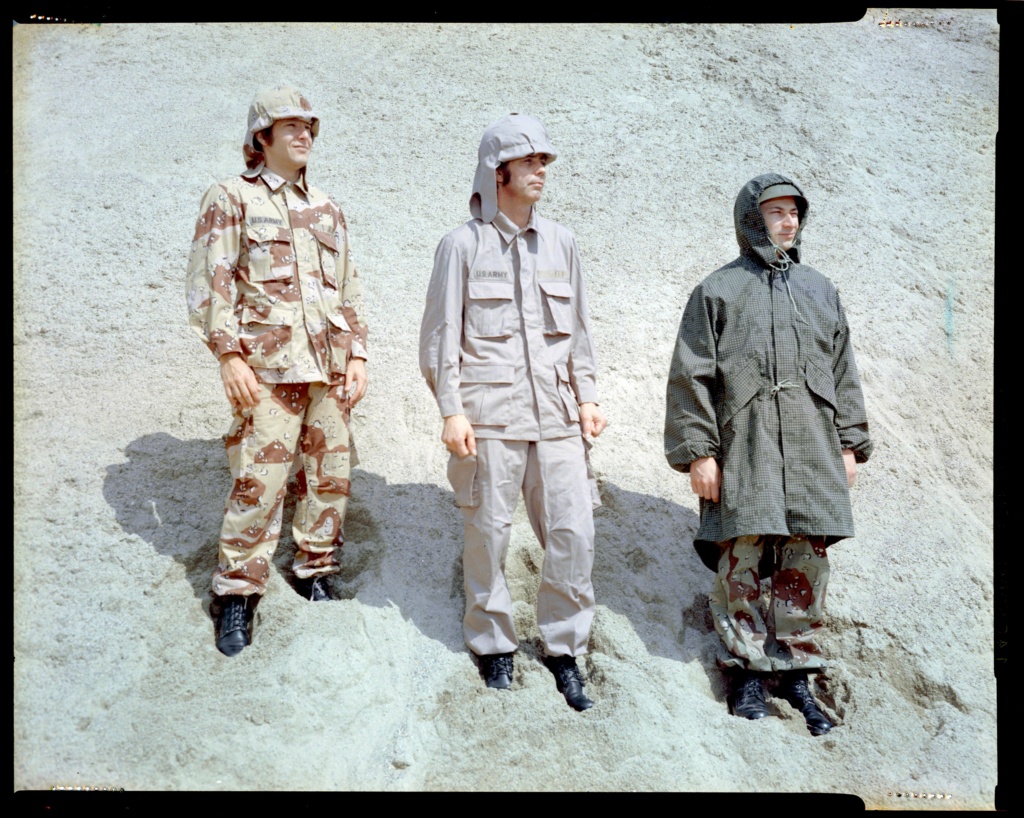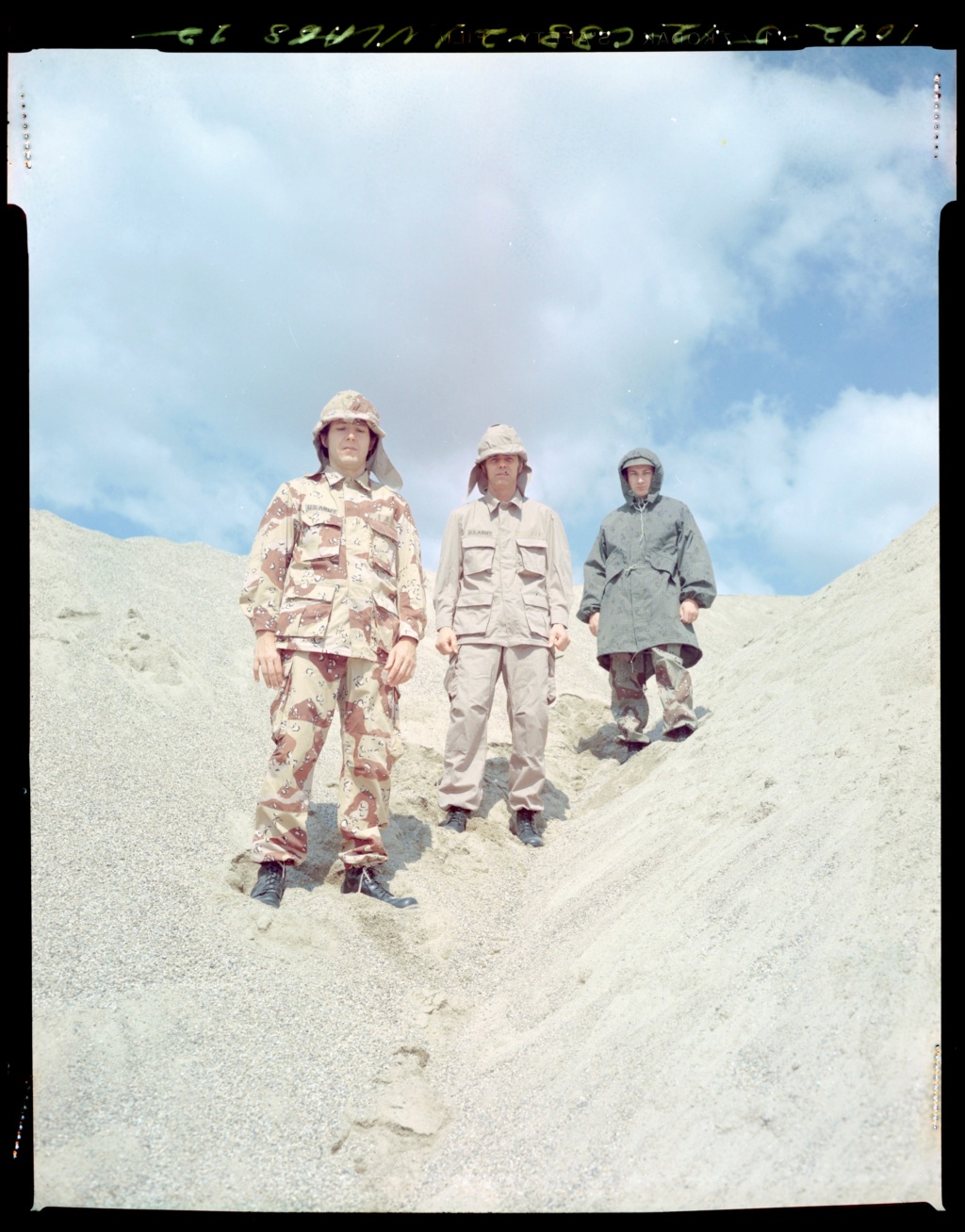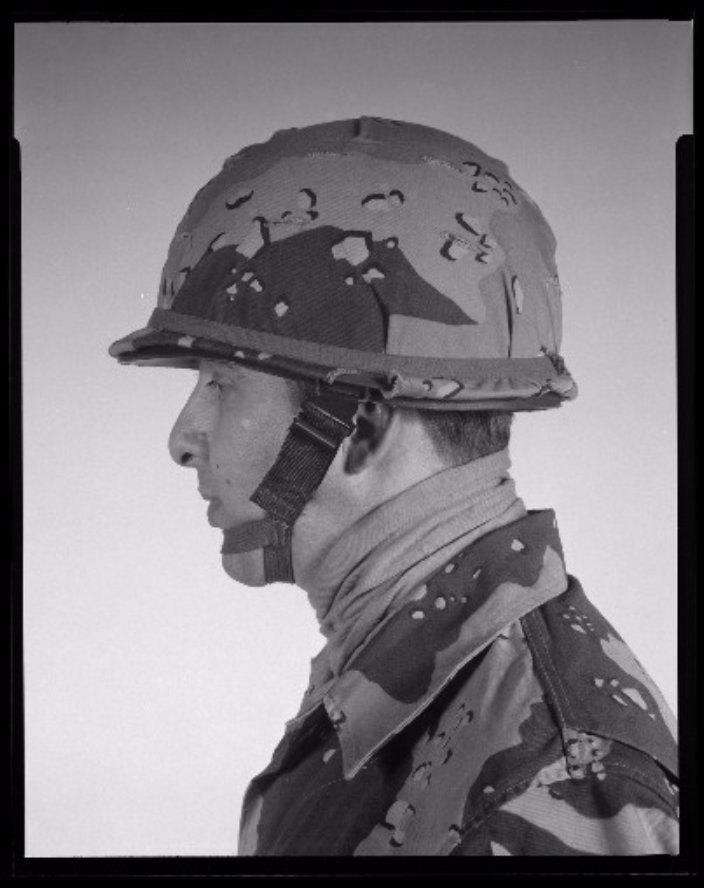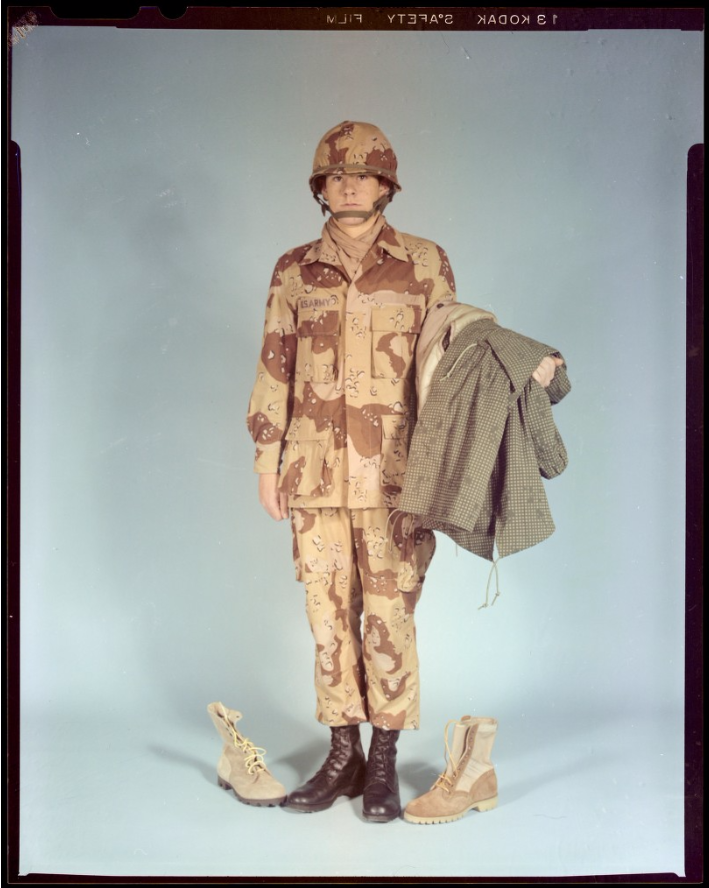 Philip

ADMIN MODERATOR





Location

: Austria


Registration date :

2009-02-17


Number of posts

: 3052


_________________
http://philipscamocollection.npage.at/

HEB

Junior Sergeant





Location

: Germany


Registration date :

2018-10-27


Number of posts

: 98

thats really interesting, thank you!

Camonut314

Senior Sergeant





Location

: California


Registration date :

2011-12-12


Number of posts

: 330

Nice! As an anecdote: I met a guy who was part of the 10th Mountain Division. Anyway, one day in 1979, his unit was roused out of bed and told to gear up and go wait on the tarmac. Before leaving, they handed in their OD uniforms and were handed back "plain tan fatigues". They then waited out on the tarmac for 18 hours. It was only afterwards and they were told to stand down that their CO came through and told them that the Soviet Union had invaded Afghanistan, and that they had been 'this close' to being deployed.