Greetings folks! Though I'd share my tiny collection of Swiss items. Nothing too special here, just 3 items
Still... BEHOLD! The wunderbar Swiss Leibermuster in all its glory!!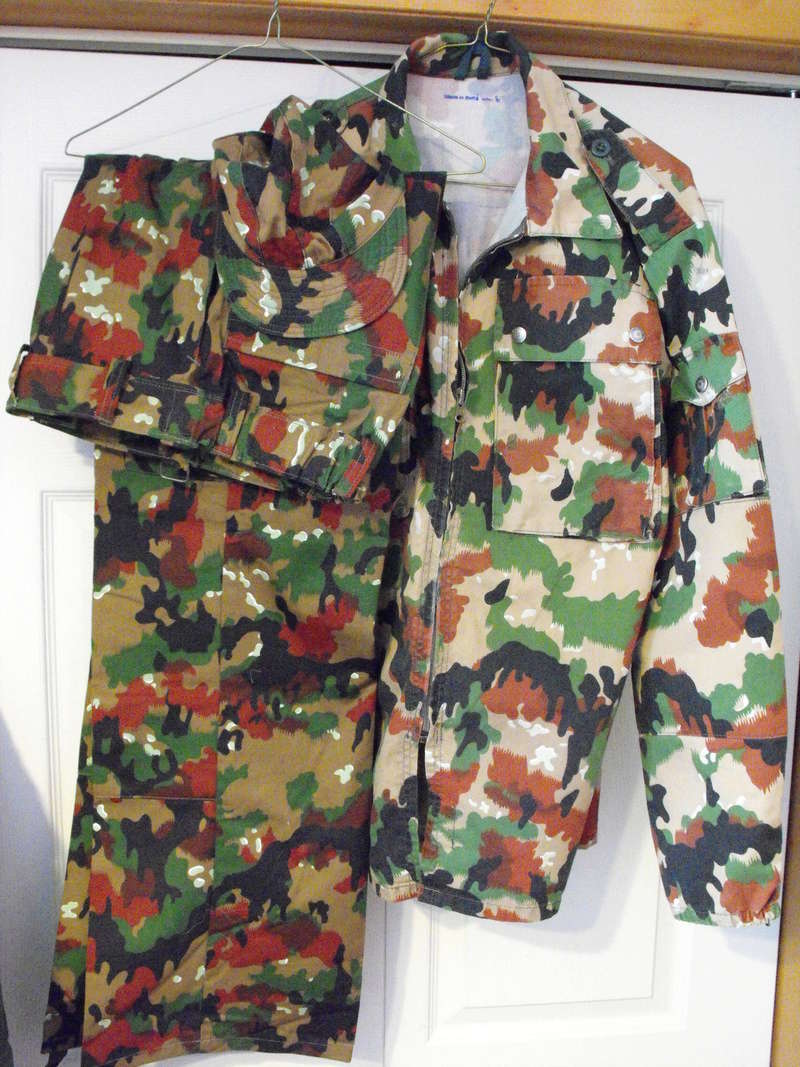 The shirt, I am guessing, is the older TAZ-57 pattern. Admittedly, my knowledge of Swiss patterns is somewhat lacking, however my premise is mostly based around the lighter tan color and less pronounced 'blue' drops within the with blobs of the pattern. It's also evidently seen more use, with some light fading around the zippers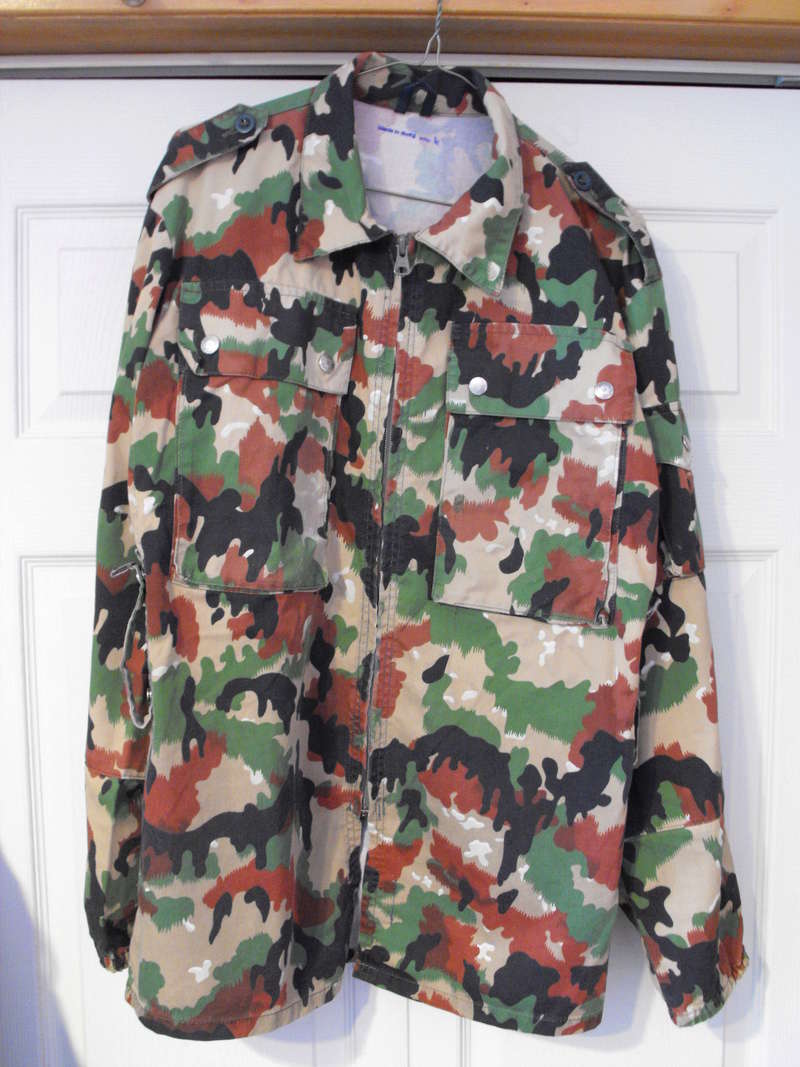 Despite being made in der Schweiz, the uniform manufacture tag is in English. Zipper is YKK
Tag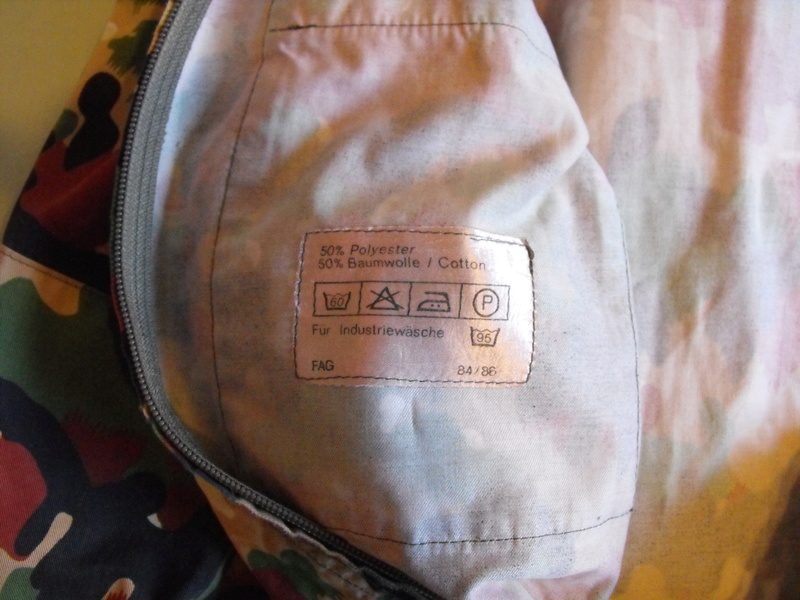 TAZ-83 trousers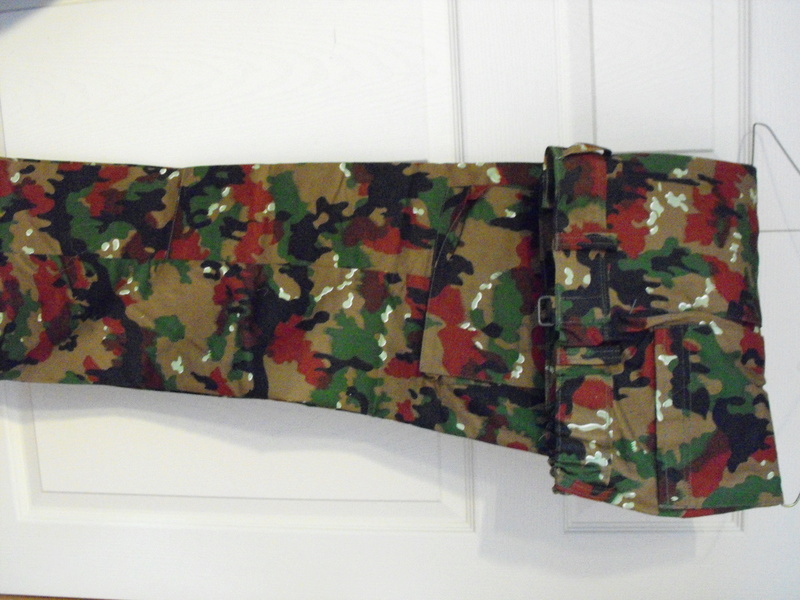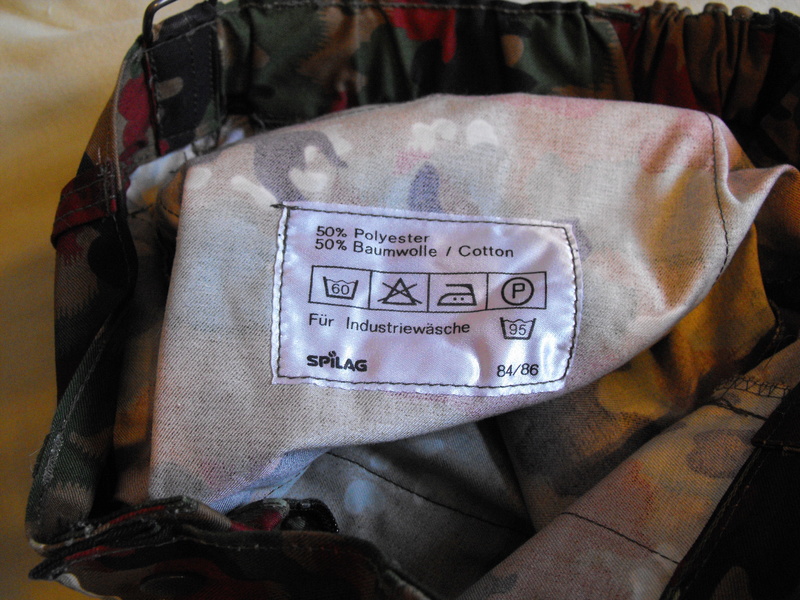 Elasticated Cap, TAZ-83.
Comparison between older and newer patterns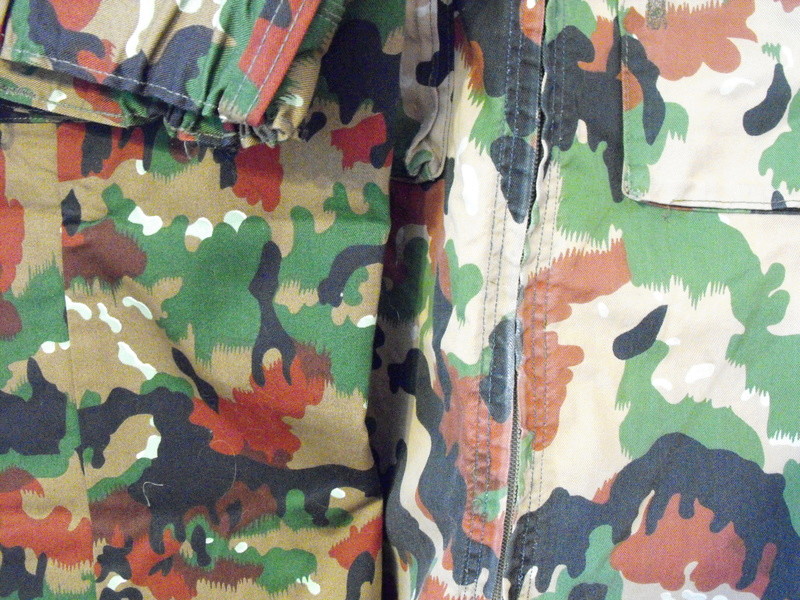 At one time, I used to laugh at the camouflage properties of Leibermuster. Yet after seeing it in more mountainous terrain, I've really done a 180 on it. Moreover, its usage during the Kosovo War, and its prominance in some media (Operation Flashpoint anyone?) in my mind makes it a noteworthy design.
I also couldn't help notice it's similarities to Multicam, particularly with the white marks, tan background and subtle green, so I figured I'd do a little comparison between the two.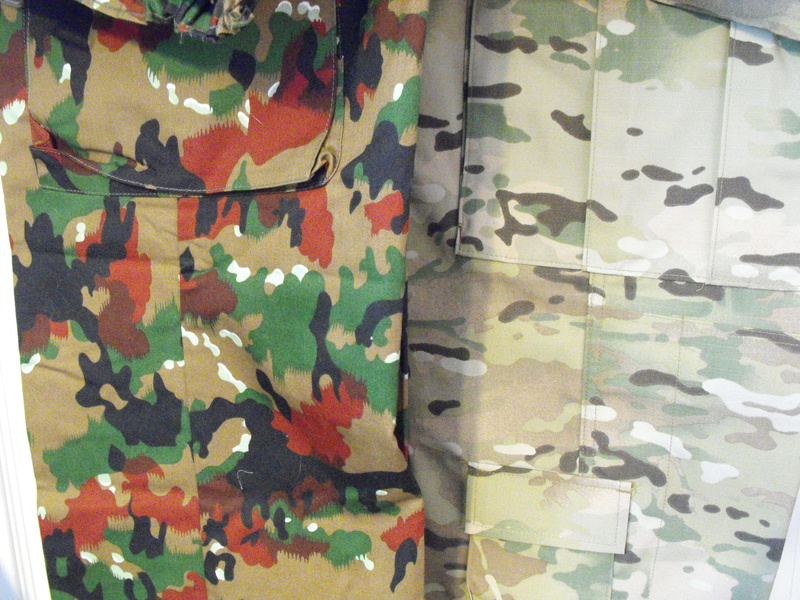 Distant cousins, at least in my opinion
Cheers!