Have squirreled away a small number of DBDUs over the years; following are fairly recent acquisitions and all are somewhat  different from one another.
  First up , dated  1983, Arkansas State Guard  DBDU with stenciled name and US Army  .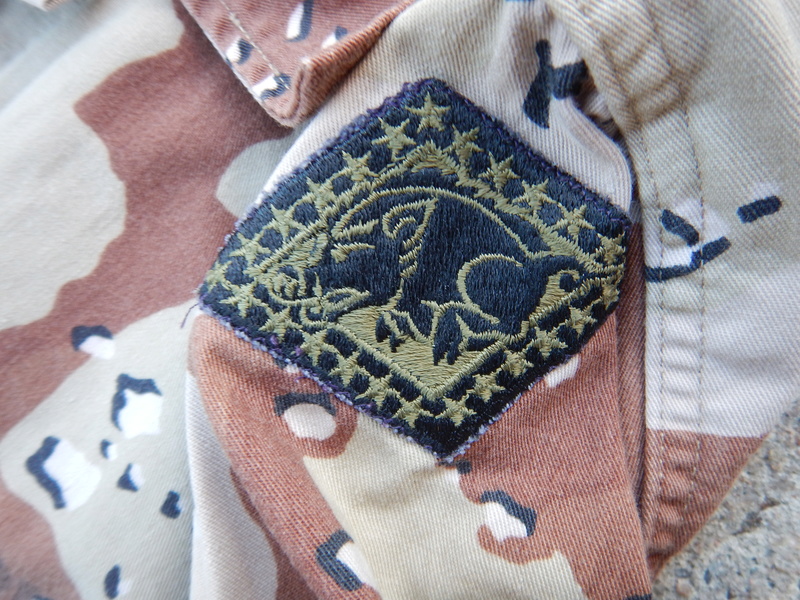 1983 dated US Army DBDU with ghosting of 1st Cav. SSI.                                                                                                  
1983 dated DBDU as usaed by USAF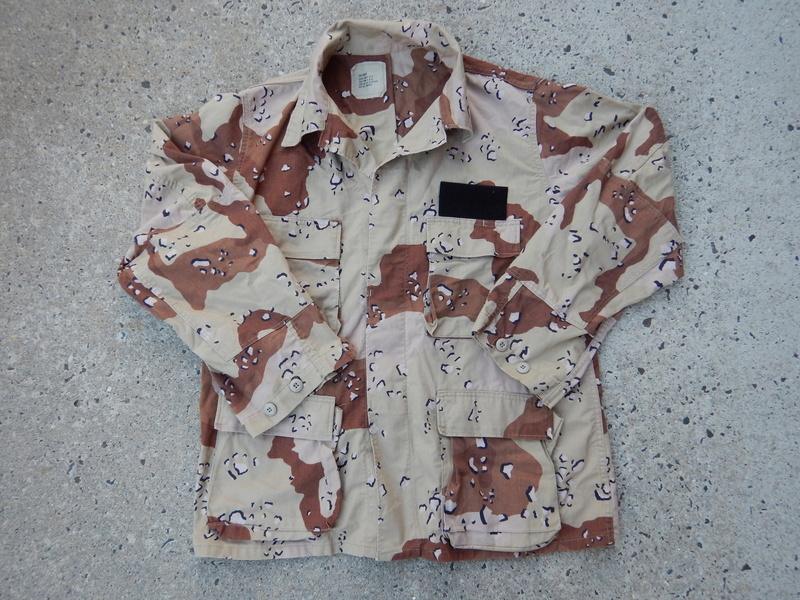 Another 1983 dated DBDU, but this one does not have the characteristic inner mantle of most 1983 types.                                                                                                   
1982 dated USMC DBDU . Inner mantle on this one is reversed; camo side faces back of blouse.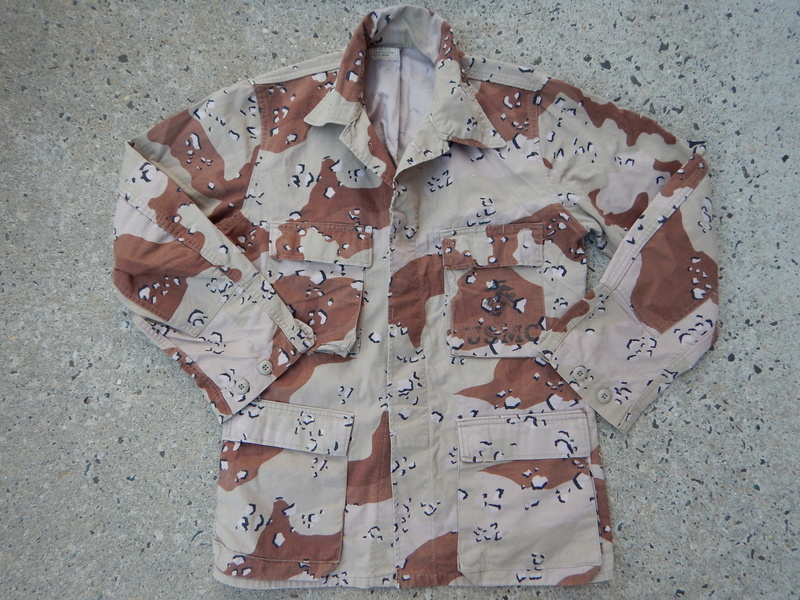 1990 dated DBDU as used by USN SPEC OPS.                                                                                                                                   
S