A number of Belgian pieces in here, I don't know what units the berets could be from.
From the rest it's just the headover scarf, green canteen and the holster in the middle that are Belgian.
The 2 pouches bottom right came from a load of Belgian stuff, but don't look issue to me.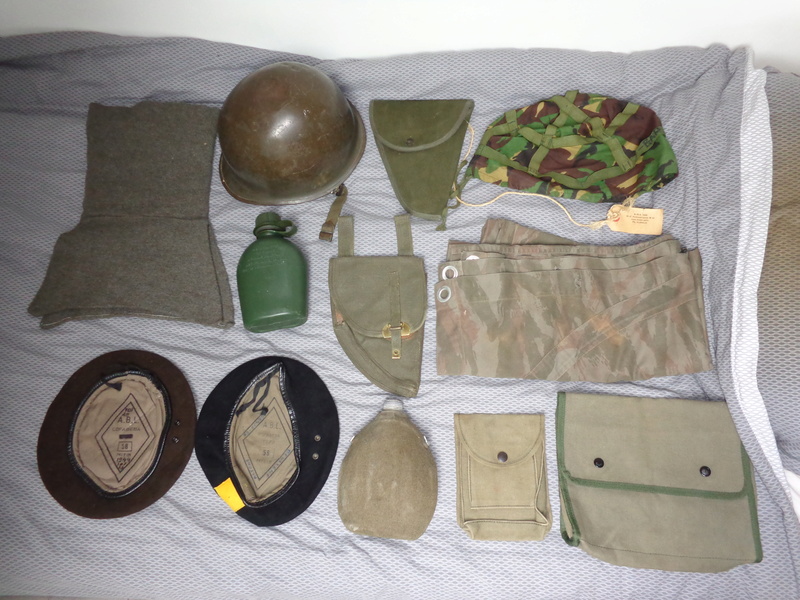 1952 Dated greatcoat, were ones with the gold buttons actually used in the field, or just for other duties?