Mylle's and Steve's threads have been one of the best things to happen in IDing Austrian peadot items, so I thought I'd share the ones I've come across so far, and hopefully get some help in identifying a parka I can't seem to ID




I seemed to have misplaced my zeltbahn in a box somewhere, but I have one photo of it along with some other shelters. Nothing special, came with a guy line, poles and some stakes, dated 1975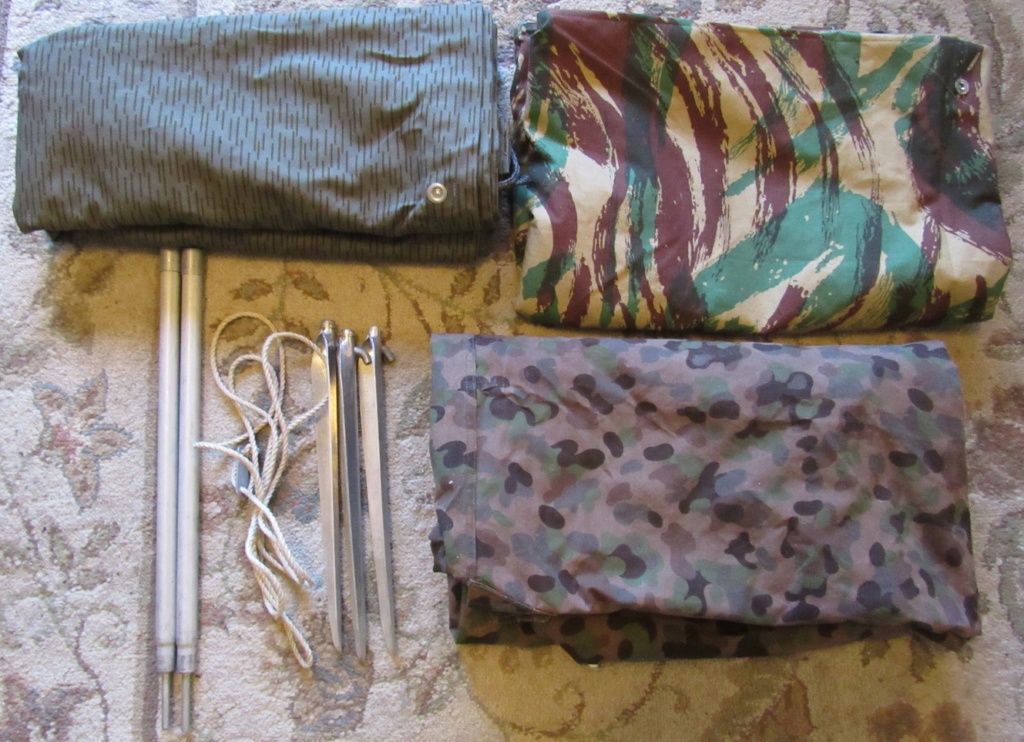 First for garments is a 1958 KAZ 57 parka. Used to have a name, rank epaulets have been added.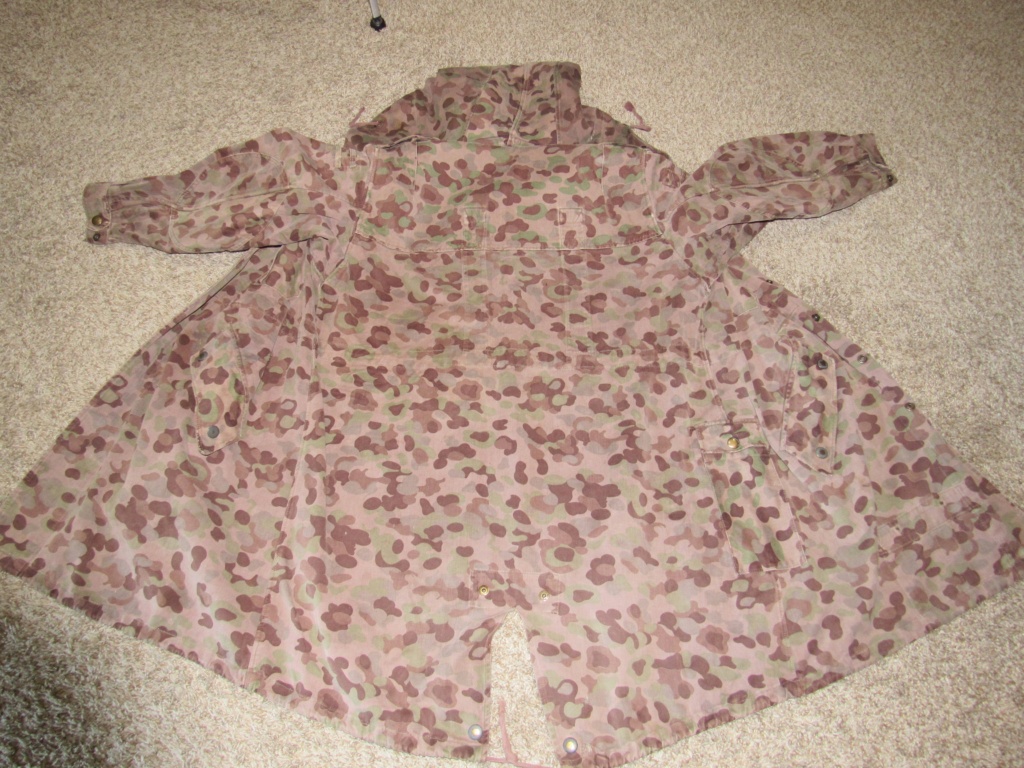 Next are some 1960 KAZ 59 trousers, sadly missing a hand pocket closure button and the integrated belt.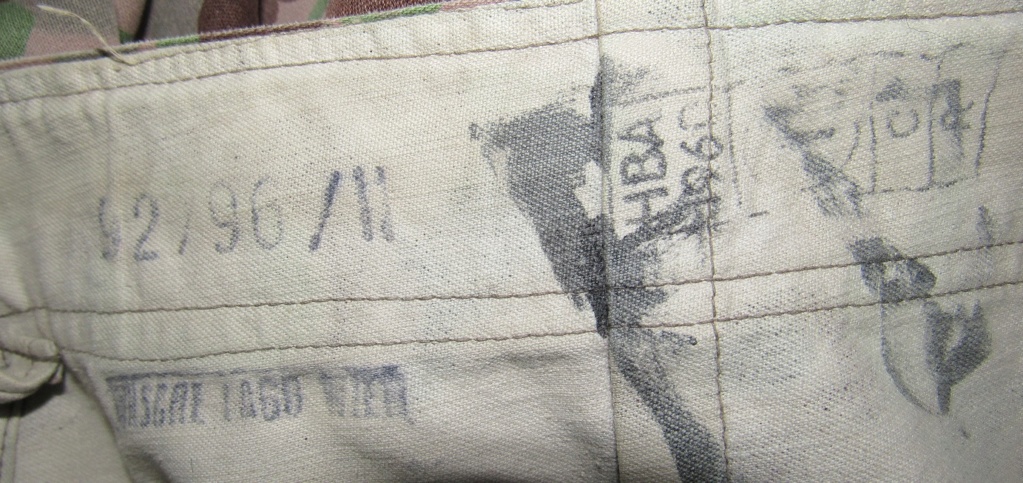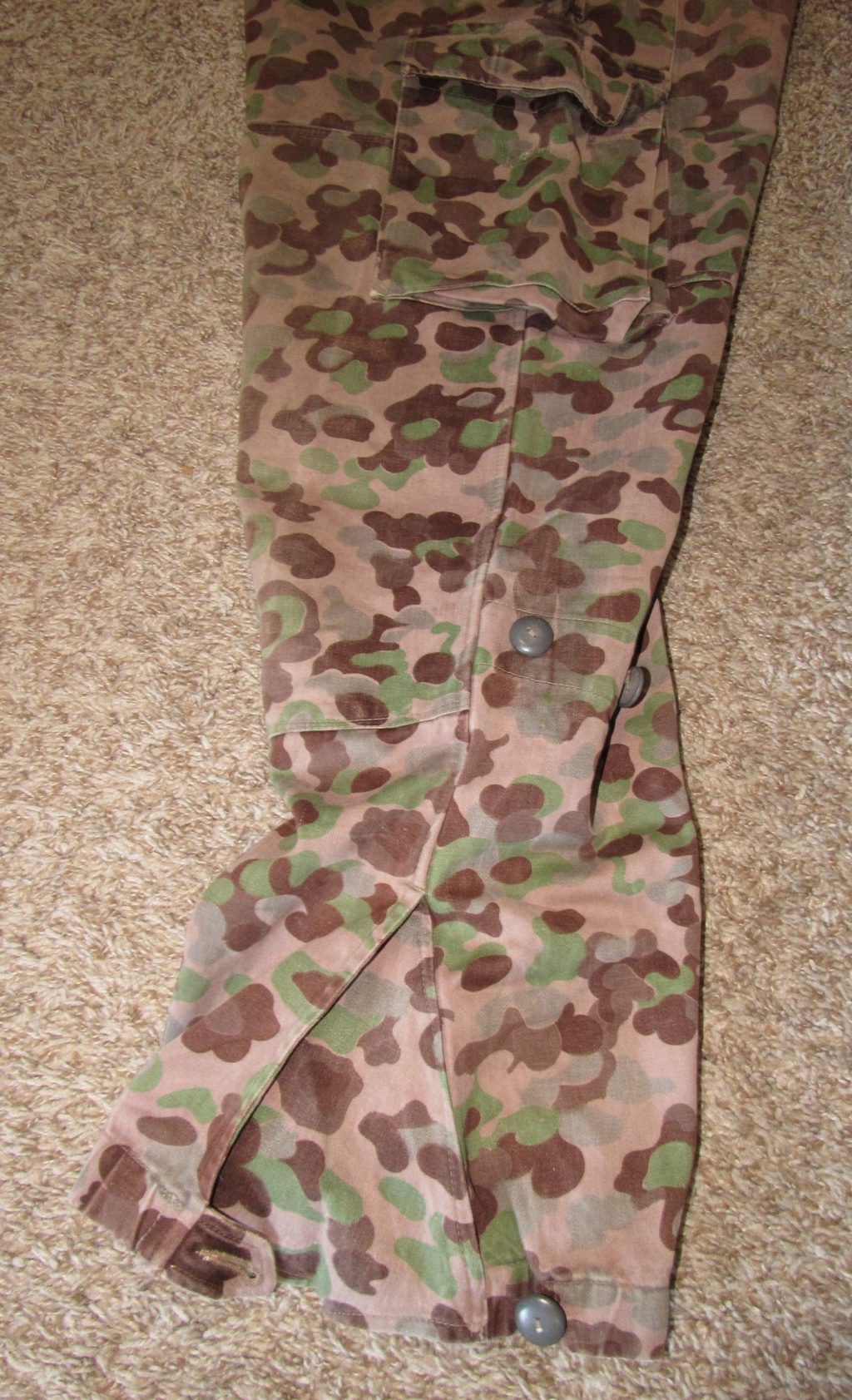 This one has a weird green circular stamp on the outer left rear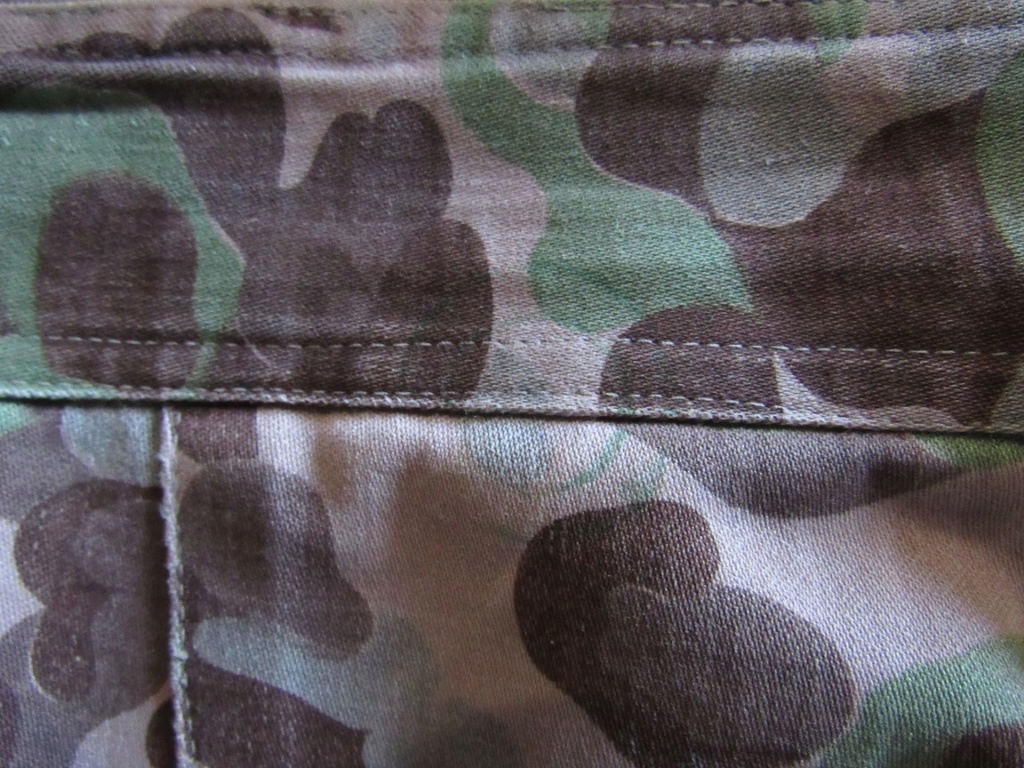 Some 1966 KAZ 59 Tanker trousers.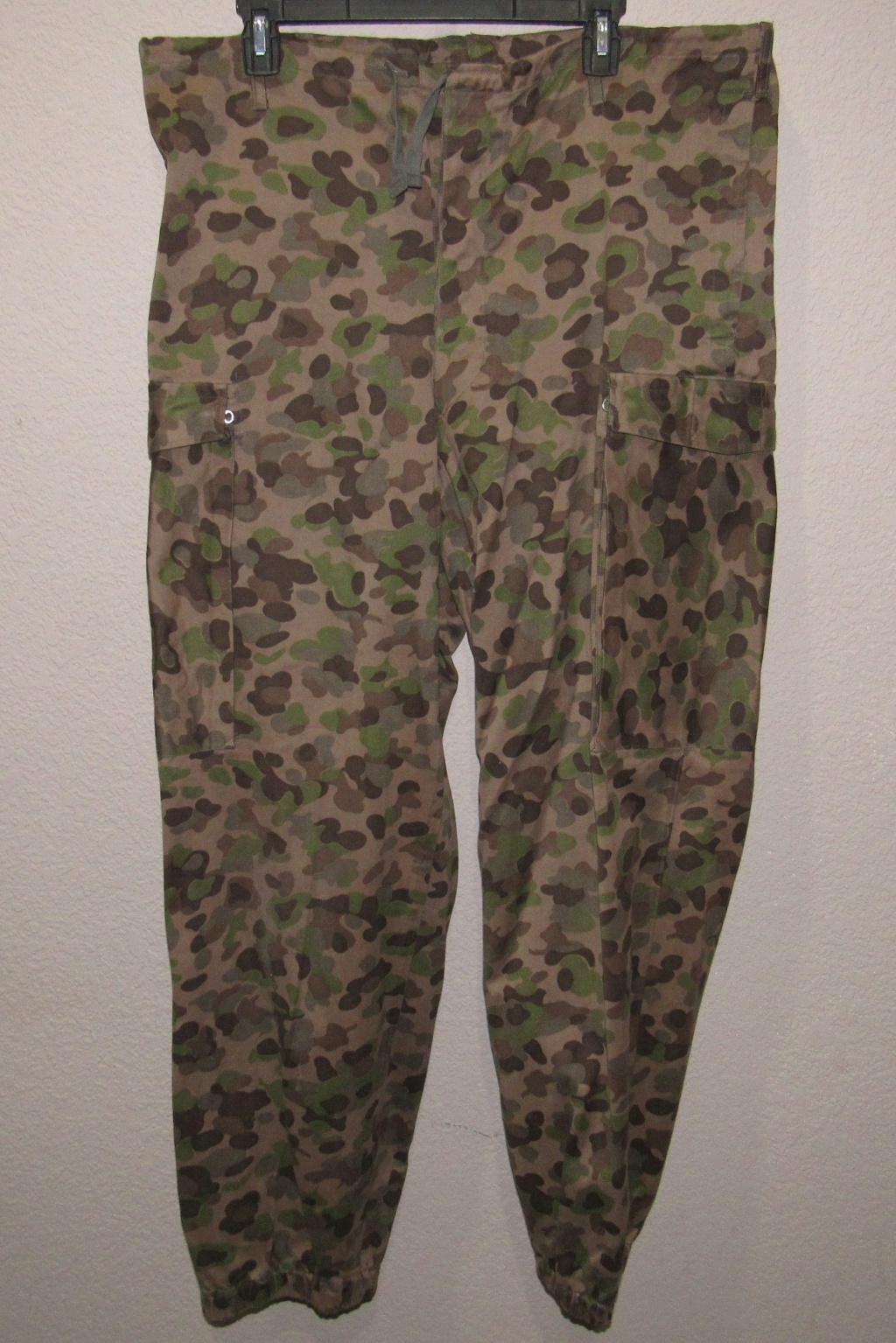 And finally, this thing. It came with the tanker trousers and was sold as a "tanker uniform". I accepted it without actually looking more closely at it as a normal parka and hung it up.

Only recently did when I was going through my peadot to take extra photos for this thread, did I look at it closely and realize it has features that no other parkas I've seen have:

1.) It has a button down hood, four single button outer pockets, two thin inner single button pockets, and a button front.
The topmost button and buttonhole are reversed from the other closure ones.

2.) It has two button hem adjusters at the back, but they only have a single button and aren't actually adjustable.

3.) The lower two outer pockets are level with the waist drawstring stitching and aren't tilted like on the KAZ 59 parka.

4.) There are two button closeable pass-throughs behind the lower outer pockets.

5.) It was made in 1966, too early to be a KAZ 69.

One thing though, is that there is some stamped written info under the date, however unfortunately it's partially cut off.
It looks like it says something along the lines of "arbeitsgemeinschaften" which my limited German leads me to believe it's some sort of work jacket.
There's more writing underneath but it's too hard to read.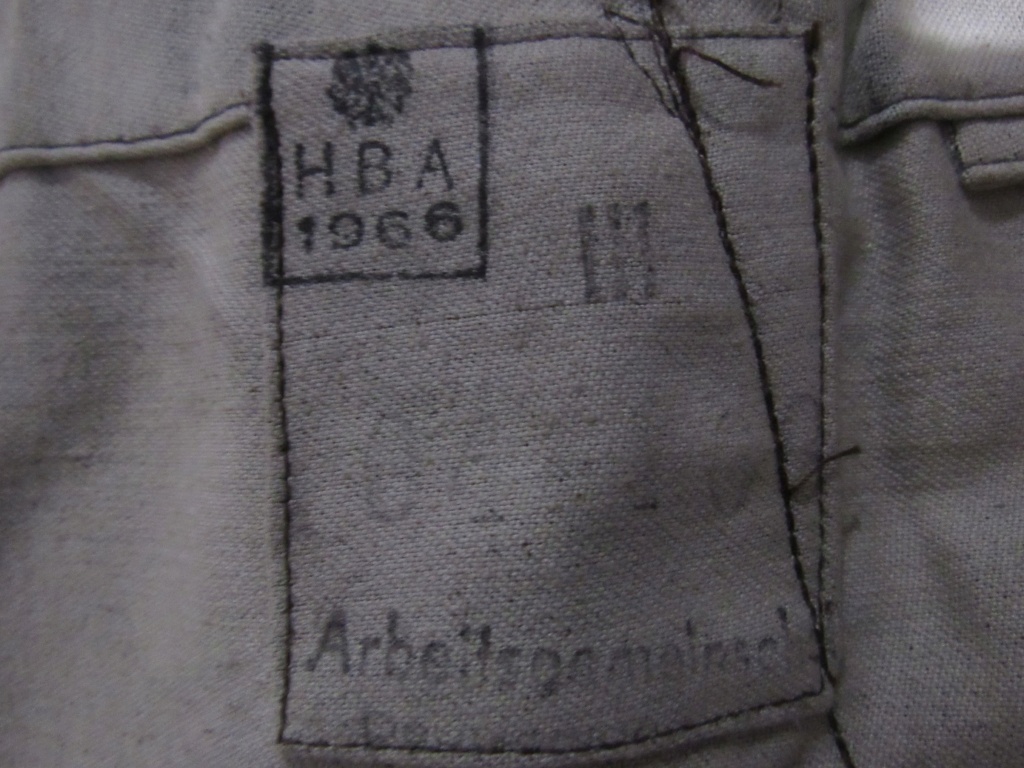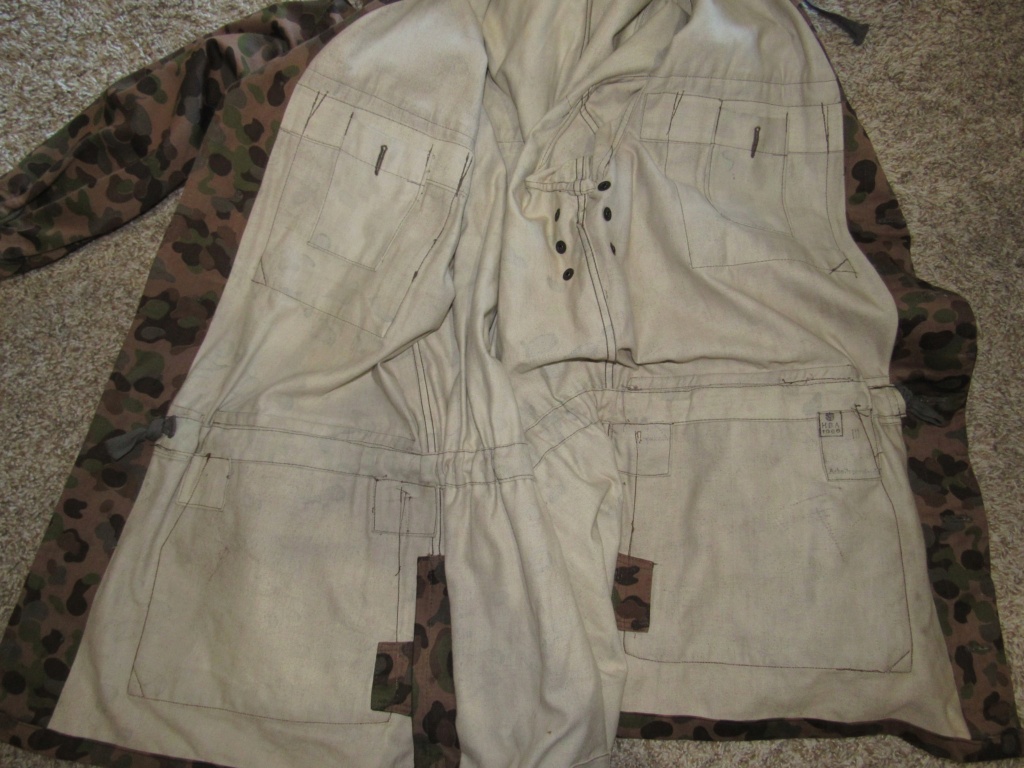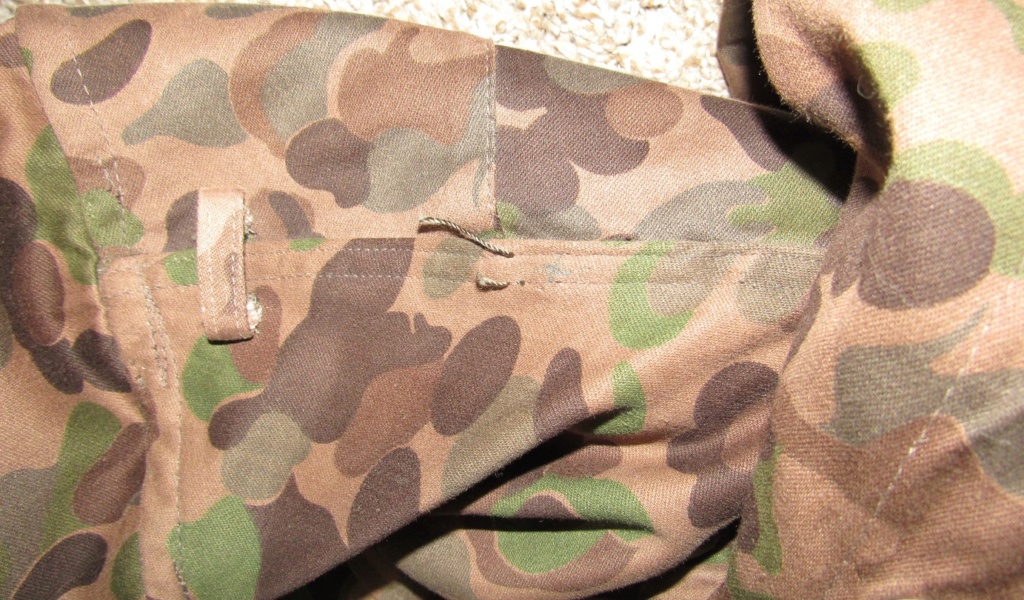 If anyone has any clue what the heck this thing is, you're more than welcome to learn me on it.
As always, here's all the reference photos on peadot I've got.
Enjoy!
-Nate