I am trying to identify the contents of  an M51 gas mask pouch.
First two items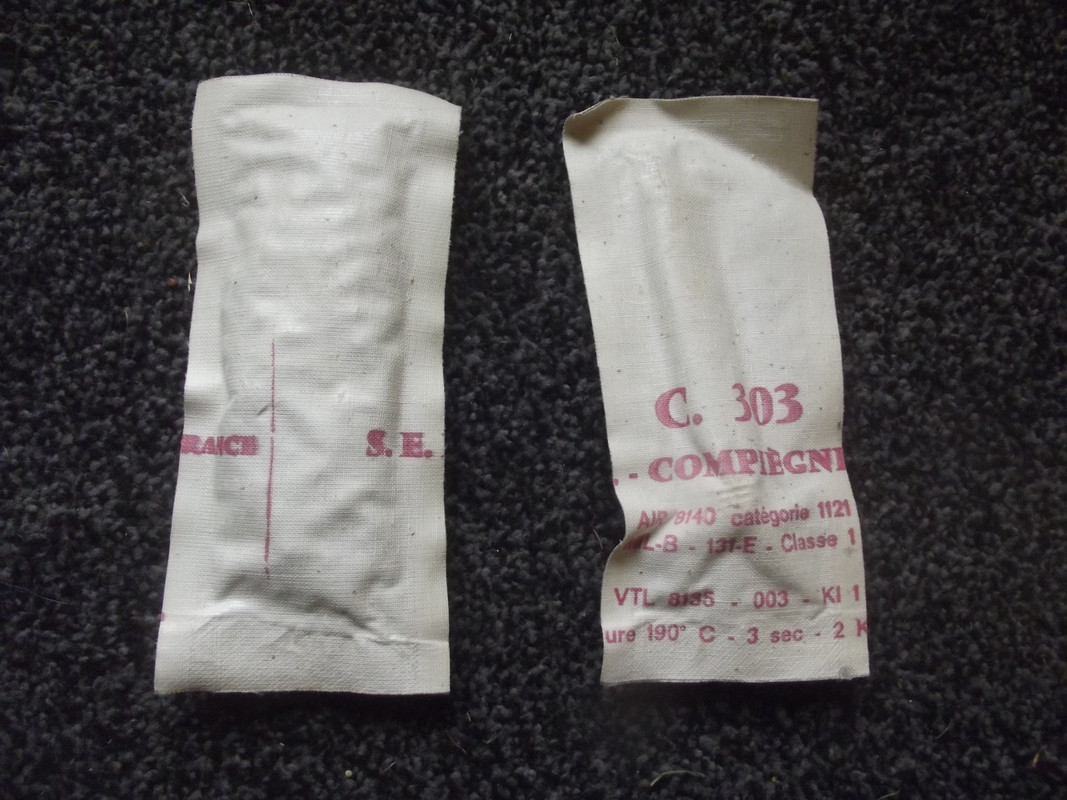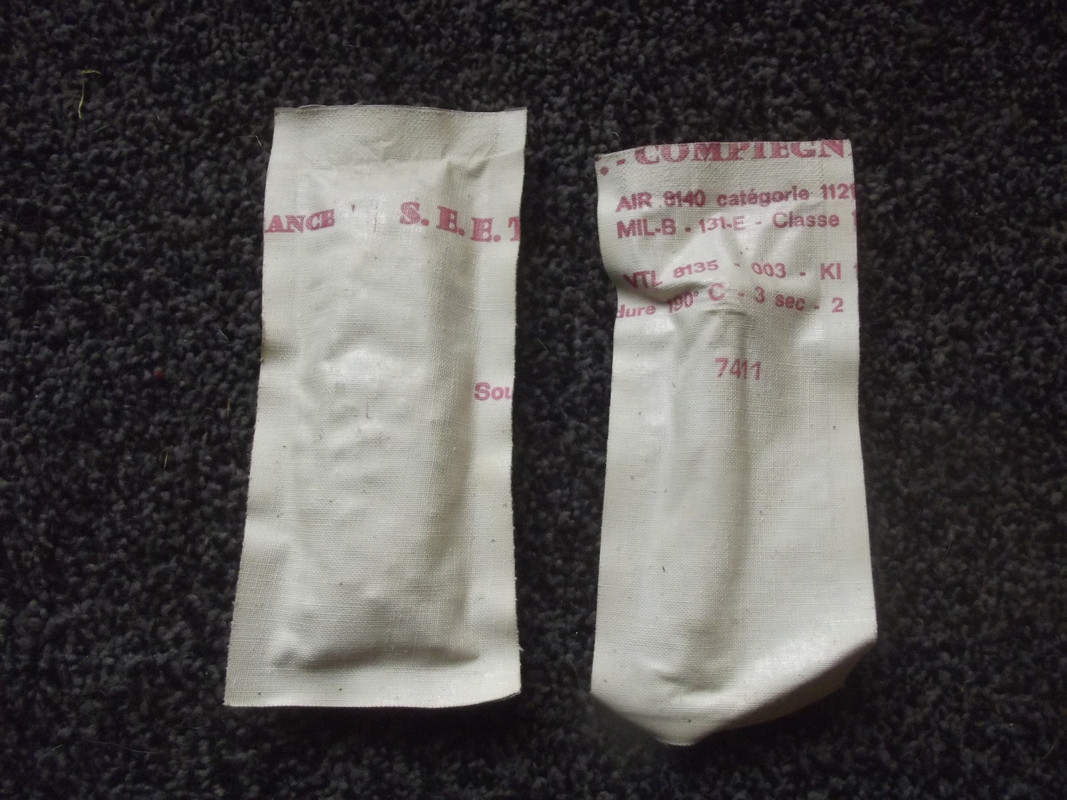 First pouch feels like it contains pills/pellets/balls or whatever. They feel about 6mm diameter. and a lot of them....
The other pouch has a cylindrical item.  (one end of which feels like a squeezeable rubber bulb so I am guessing maybe a dropper or pipette associate with identification kit? (But my worry is the packaging is so thick it is difficult to feel the contents and could possibly be a self injector/ antidote which in which case it may contain a class A drug)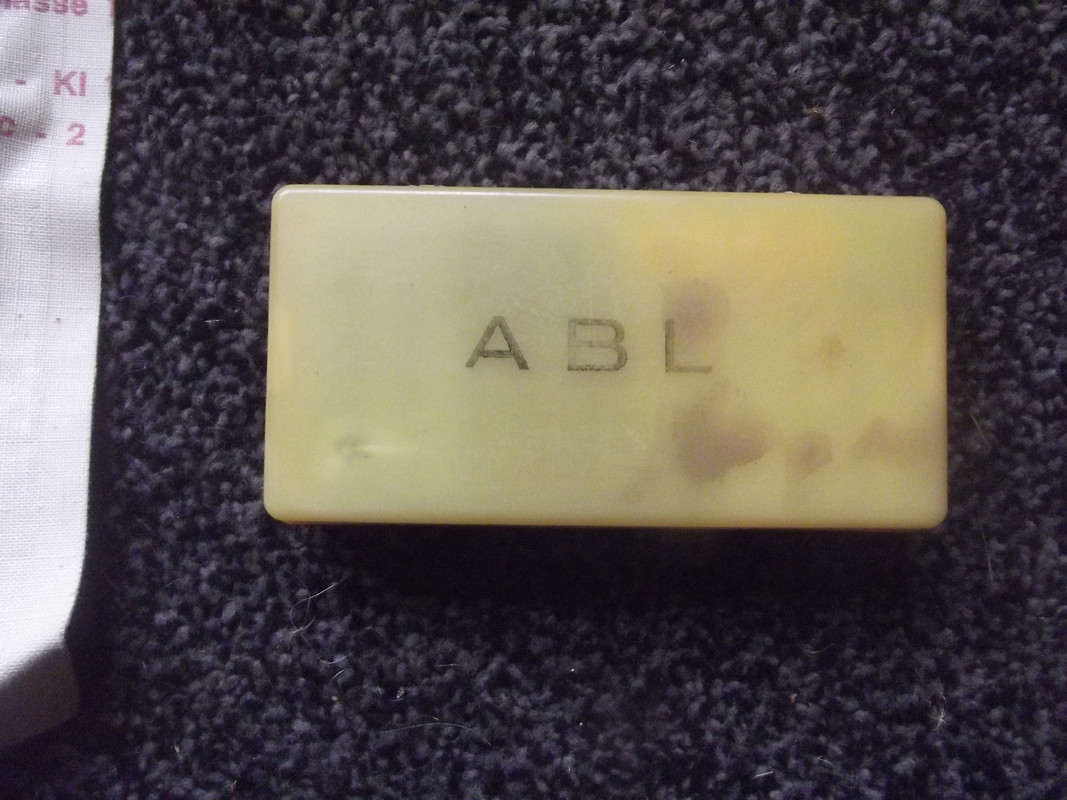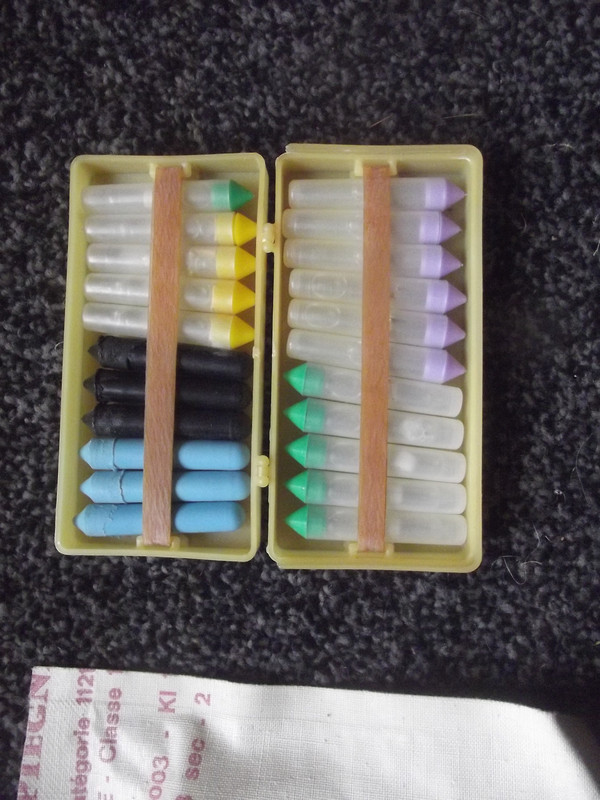 Obviously test solutions from an identification kit?  But chemical or Chemical and Biological??
All tubes appear full and unused.  Is there likely to be anything noxious or dangerous in this capsules?  What time period are they from?
They are a perfect fot fpr the side pockets and top flap pocket that I am ssuming they are the correct contents for these pockets?  Correct or not?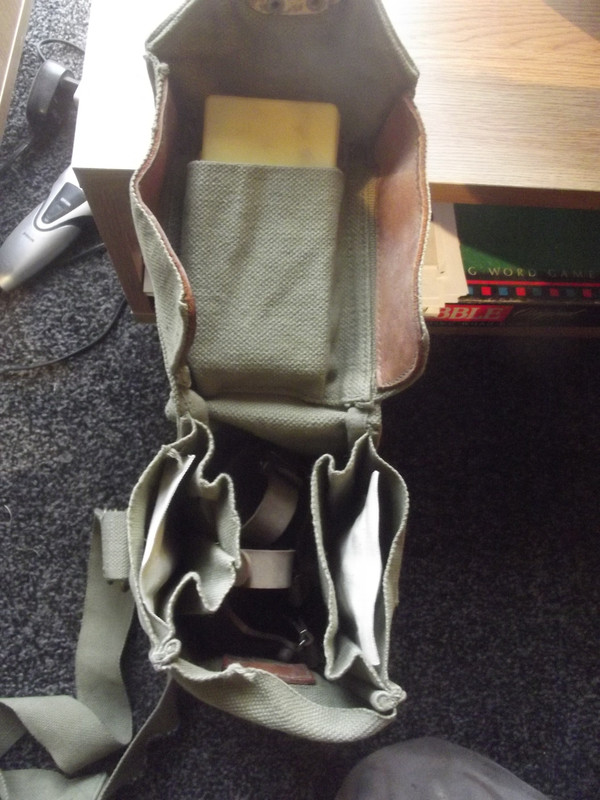 Thanks Mike