Antarmike wrote:I am trying to identify the contents of  an M51 gas mask pouch.

First two items

First pouch feels like it contains pills/pellets/balls or whatever. They feel about 6mm diameter. and a lot of them....

The other pouch has a cylindrical item.  (one end of which feels like a squeezeable rubber bulb so I am guessing maybe a dropper or pipette associate with identification kit?

Thanks Mike
Contents of these two sealed packets is now known to me.  
Just acquired a more or less complete Chemical Identification kit.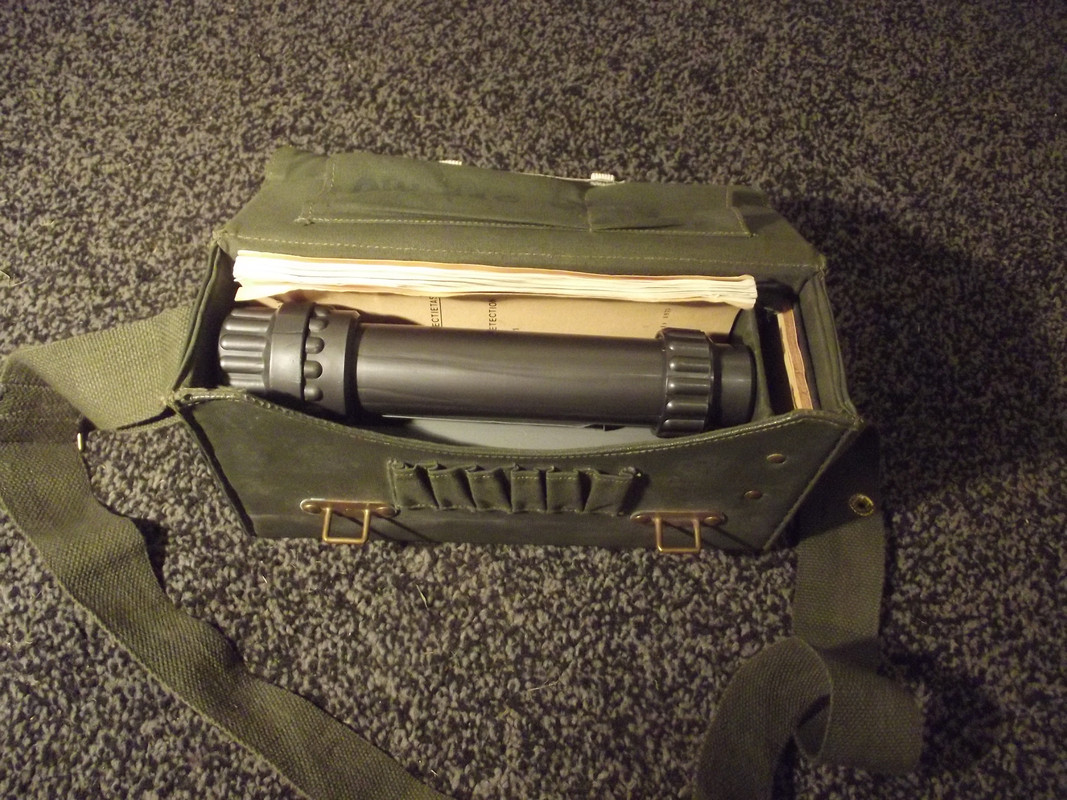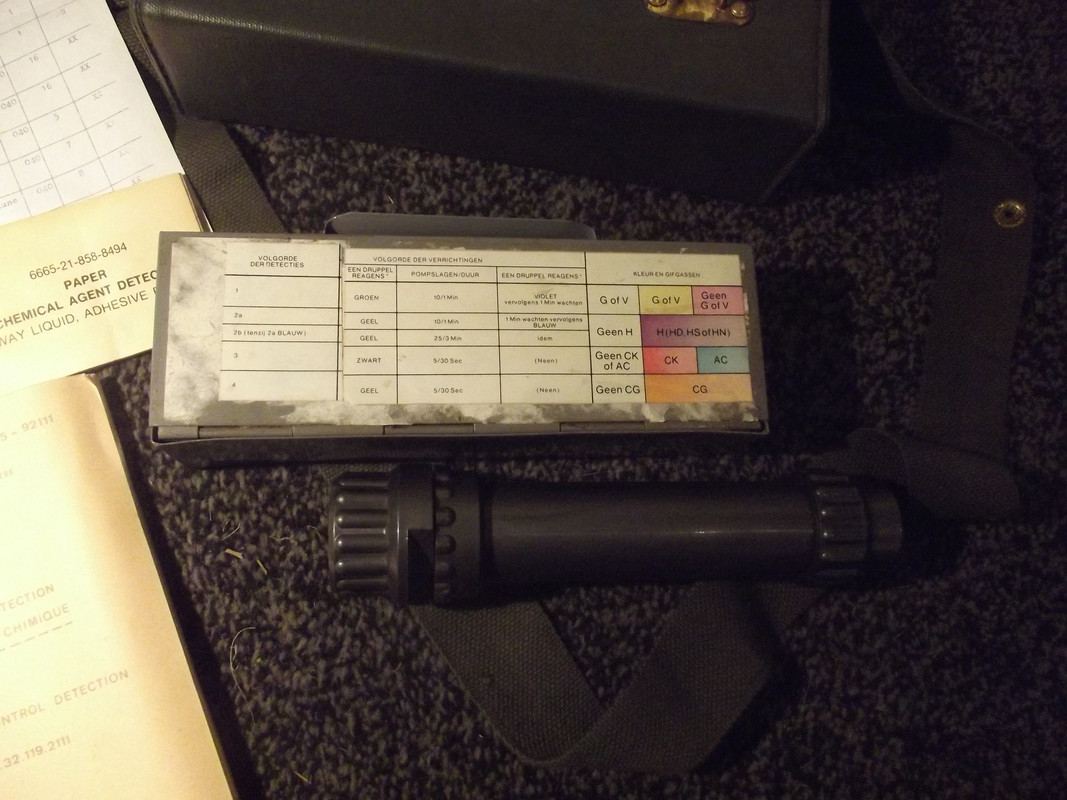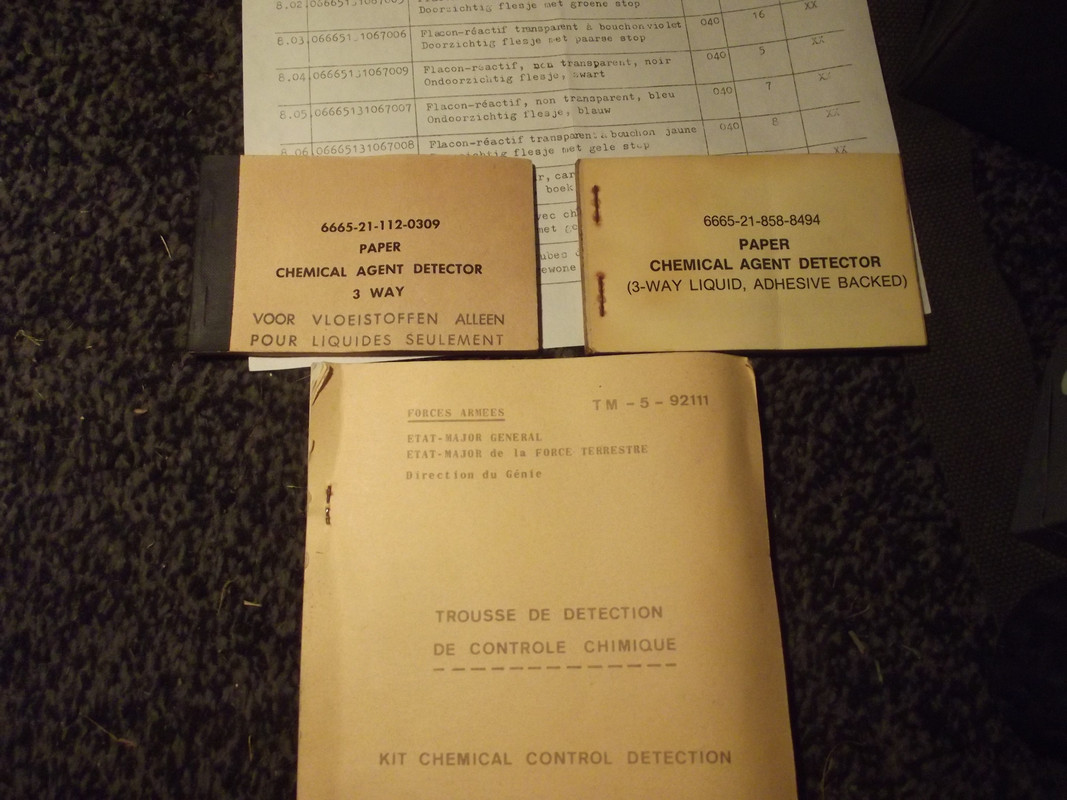 Contents of first pouch are spare" bottles" like these.  A "borrle is a lot smaller than I imagined it would be!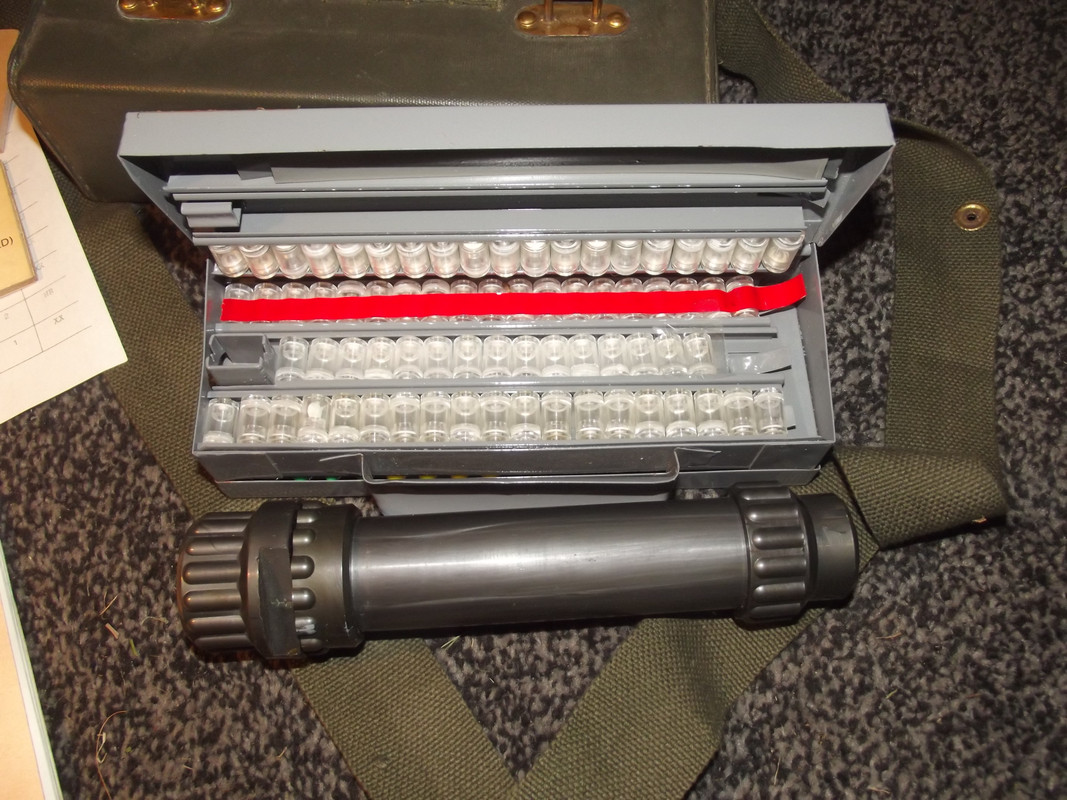 Reagents.  same as in the box that came with the refill pouch.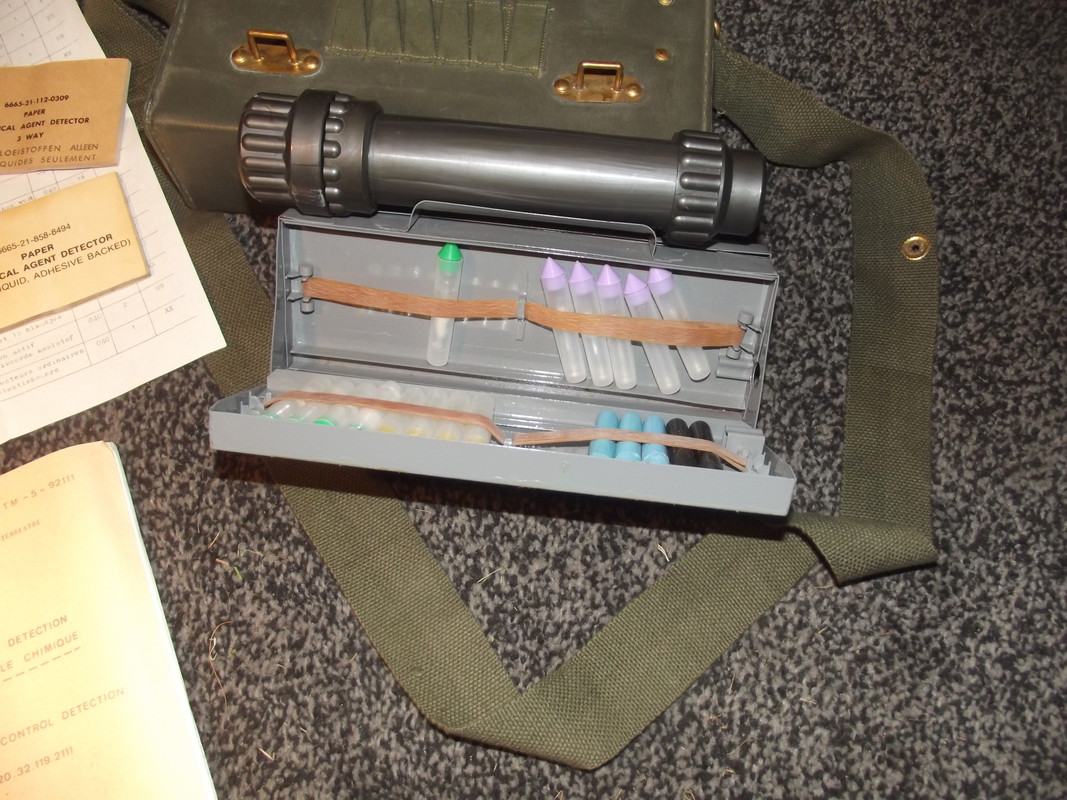 Contents of kit that should be there.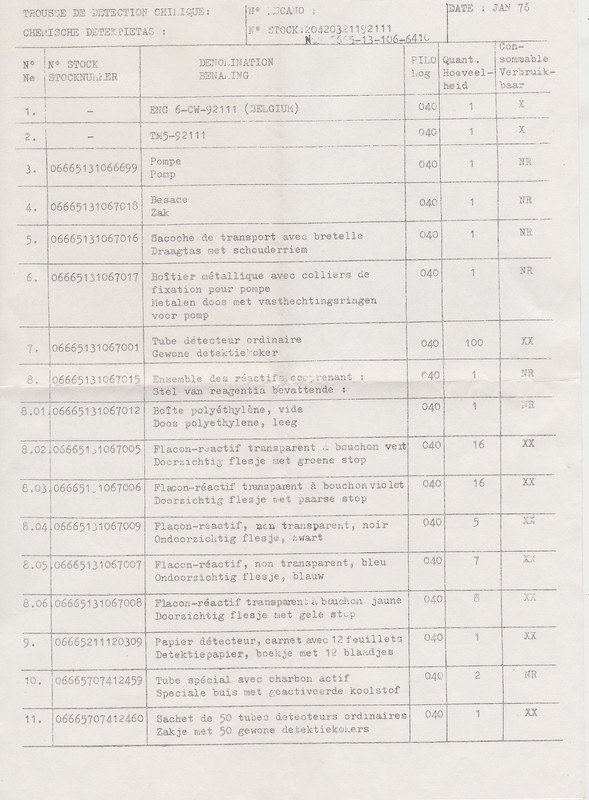 and the second sealed packet has a spare extension tube that screw into the pump and holds a bottle in place.
Item 4 in Fig 3, and shown again in Fig5.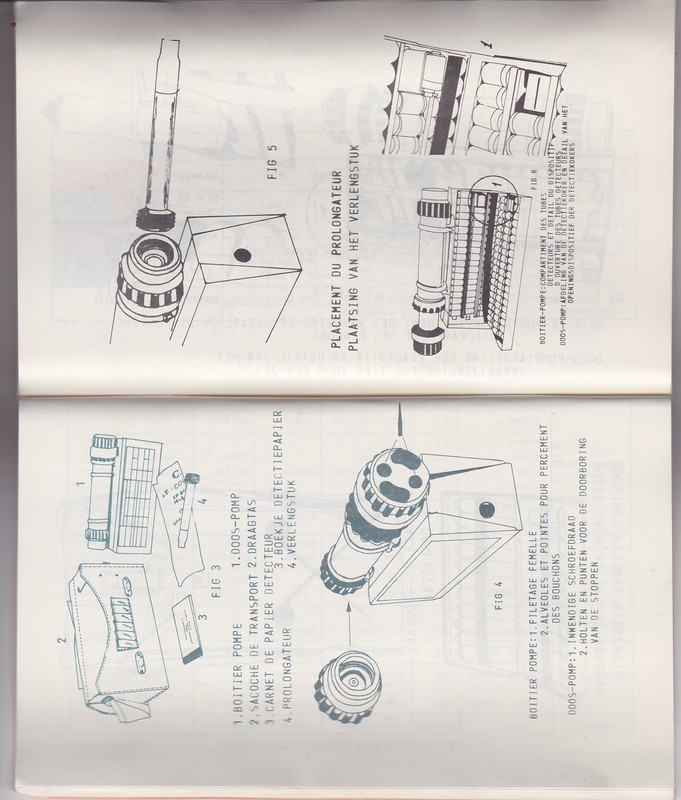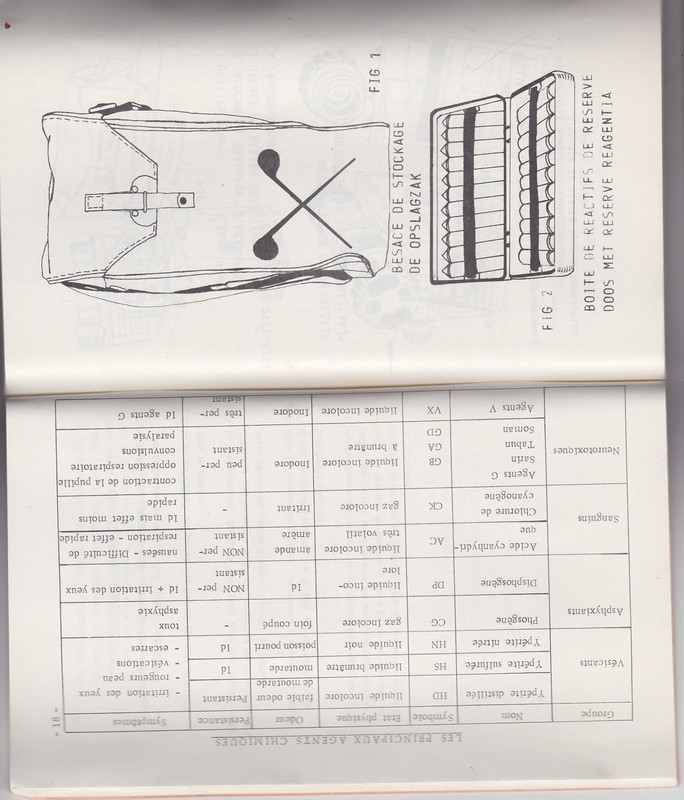 Thanks for all your help gents,  I am now sure what is in those two mystery packets, so they can remain sealed!  It would be a shame to open them after probably 50 years of airtight storage!
Only just occured to me what the symbol on the refil case actually is?   I guess the symbol is a pair or crossed retorts?