Weird one that just came in today. Unique urban tiger stripe, in a unique cut. Made in China by "B. SAFE". Tag appropriately is written in heavy Engrish.
Highly synthetic ripstop material, quite thin as well. Sub-par stitching, seams, and finishing. Very lightly used.
Front and back of coat and trousers. Coat has a velcro square on the back.
Elbow and knee reinforcements have velcro for inserting pads. Velcro cuffs, and cuff ends are flared like the M65 jacket's fold out hand covers, I also have an Indonesian field jacket with these sorts of cuffs.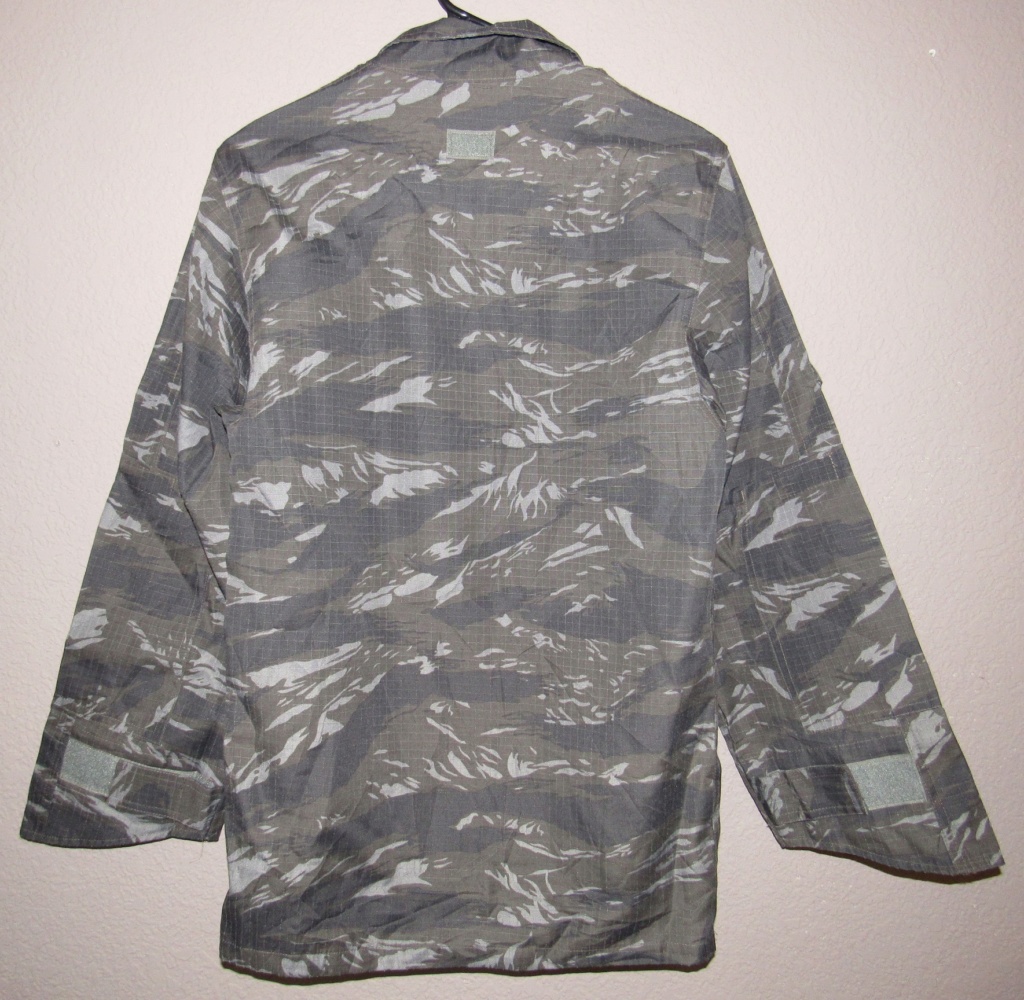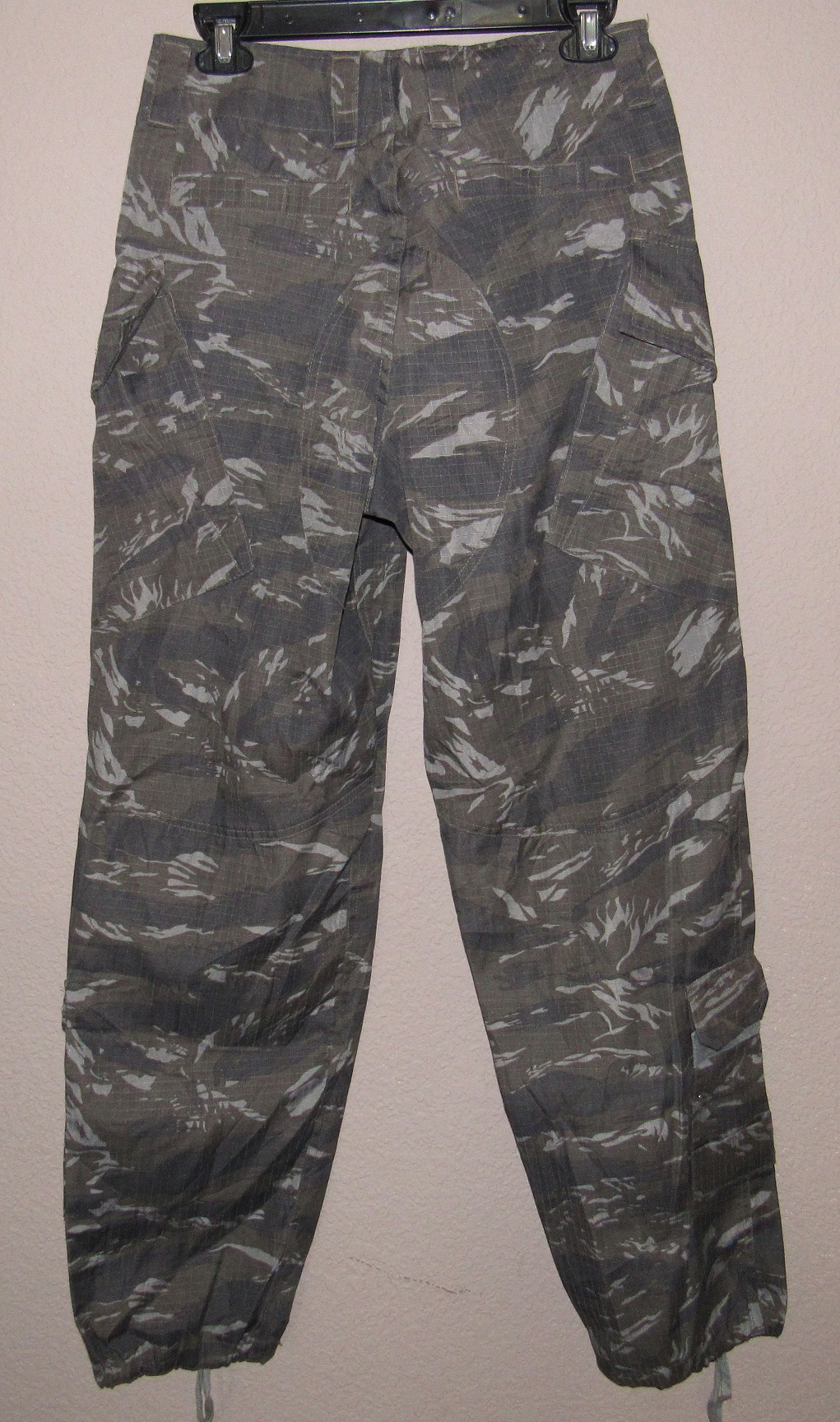 All pockets close with velcro. Shoulder/arm pockets are divided into two. Left chest pocket has attached loop for pen/flare/chemlight.
Collar is a permanent Mandarin style. Missing some sort of tag, probably size tag from inner collar. Care tag on inside lower left front. Identical care tag on trousers, trousers also missing size tag.
Trouser hand pockets are very narrow. Two pockets in front of hand pockets that look like coin/watch pockets, but are very deep and more suited to holding stick mags or other narrow items.
Three button waist and fly. Plastic D ring under right front belt loop that also restricts the width of that belt loop. I've seen a couple Filipino trousers with these same plastic D-rings sewn on which is what lead me towards that assumption. Cargo pockets are quite high on the thighs and tilted forward. Closed with velcro, as are the rear pockets. Reinforced rear.
Reinforced back of legs down to back of knees, as well as reinforced knees. Cotton ankle drawstrings.
Calf pockets are velcro closed with strange elastic loops and pockets for holding more short, narrow things like small flashlights, chemlights, etc.,.