Found a few display cases that were put away while cleaning. Here's 2 full of SpanAm War stuff.
Cap badges for Infantry, 3rd Inf. Co. H, 8th Inf. CO K, 2nd Cavalry Troop A, an unknown Cavalry unit Supply troop, and a Hospital Steward (Maltese Cross), buttons are general US Eagle and SpanAm War Veterans SAWV, a watch fob, 9th NY State Guard lapel button, and a repro campaign button for Teddy Roosevelt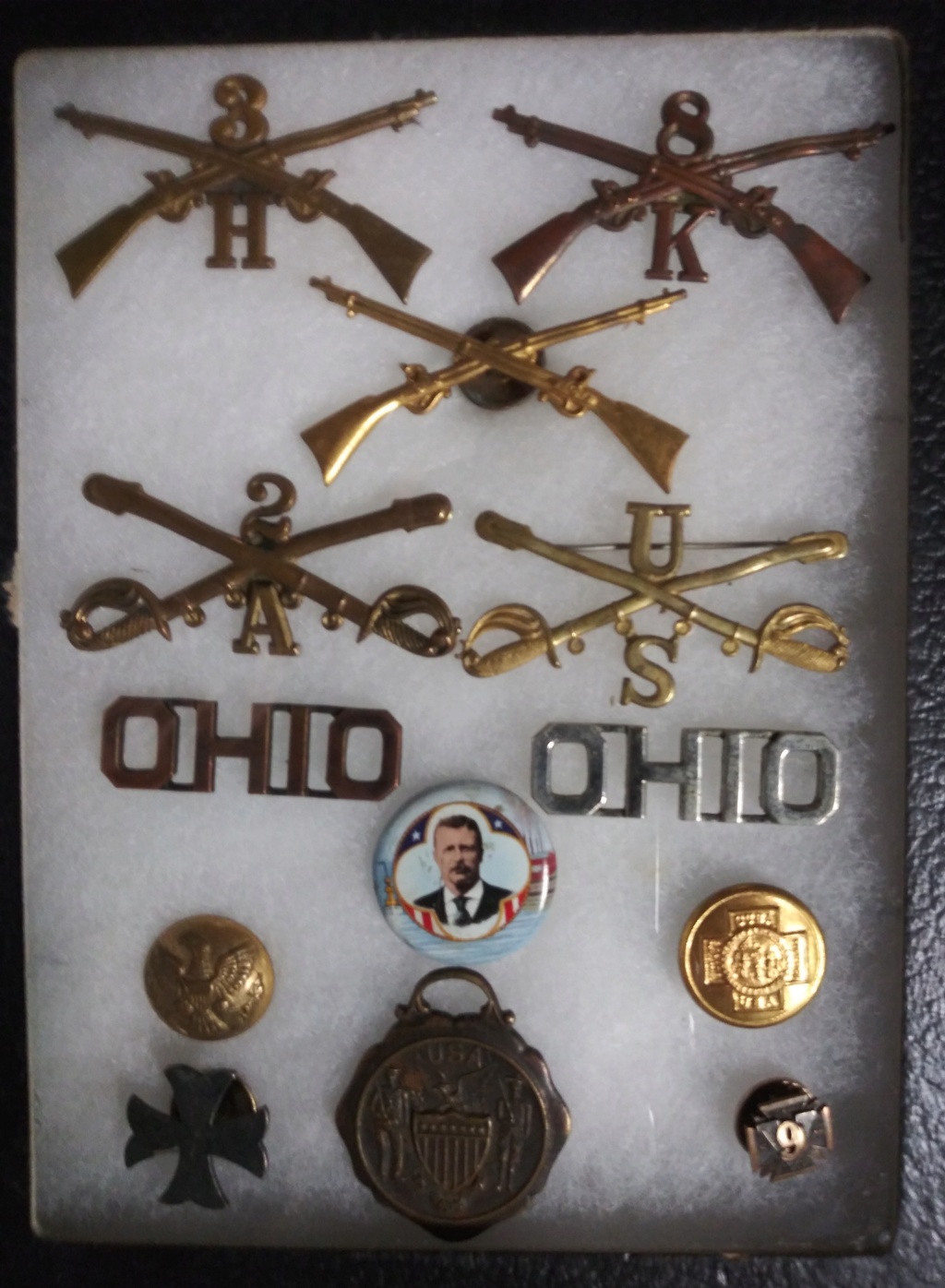 Some SpanAm US Navy related stuff. The cap tally and coin are repro, the rest is original. Spoons are commemorative. 2 are Captain Bisbee and the sinking of the Maine, the other is Admiral Dewey and the Battle of Mobile Bay. Coin is a restrike of one made from Dewey's flagship in the battle. Button is for the USS Katahdin, a ram. The gunner patches are old Bannerman stock.