You know the drill, strap in, time for some Belgian stuff!
As usual, this is largely Cold War era stuff with a touch of older and later.
Like with the Dutch stuff, this stuff is out of my familiar zone, so I do have some questions on a few things
and if you note anything wrong please call me out on it!
Starting with a mystery bayonet that I believe is Belgian in origin, but not in usage.
It seems to be an FN M24 Mauser bayonet, but made for export, as it has absolutely zero markings anywhere on the blade, handle,
hilt, crossguard, scabbard, or frog. Searching the M24 Mauser shows it was exported to A LOT of countries, so where this one ended
up I have no idea.
An FN-D/BAR magazine belt harness, 5-pocket variant. No markings that I can find.
An Mle 51 helmet, with an '85 dated Air Force liner. I also later found a net for it.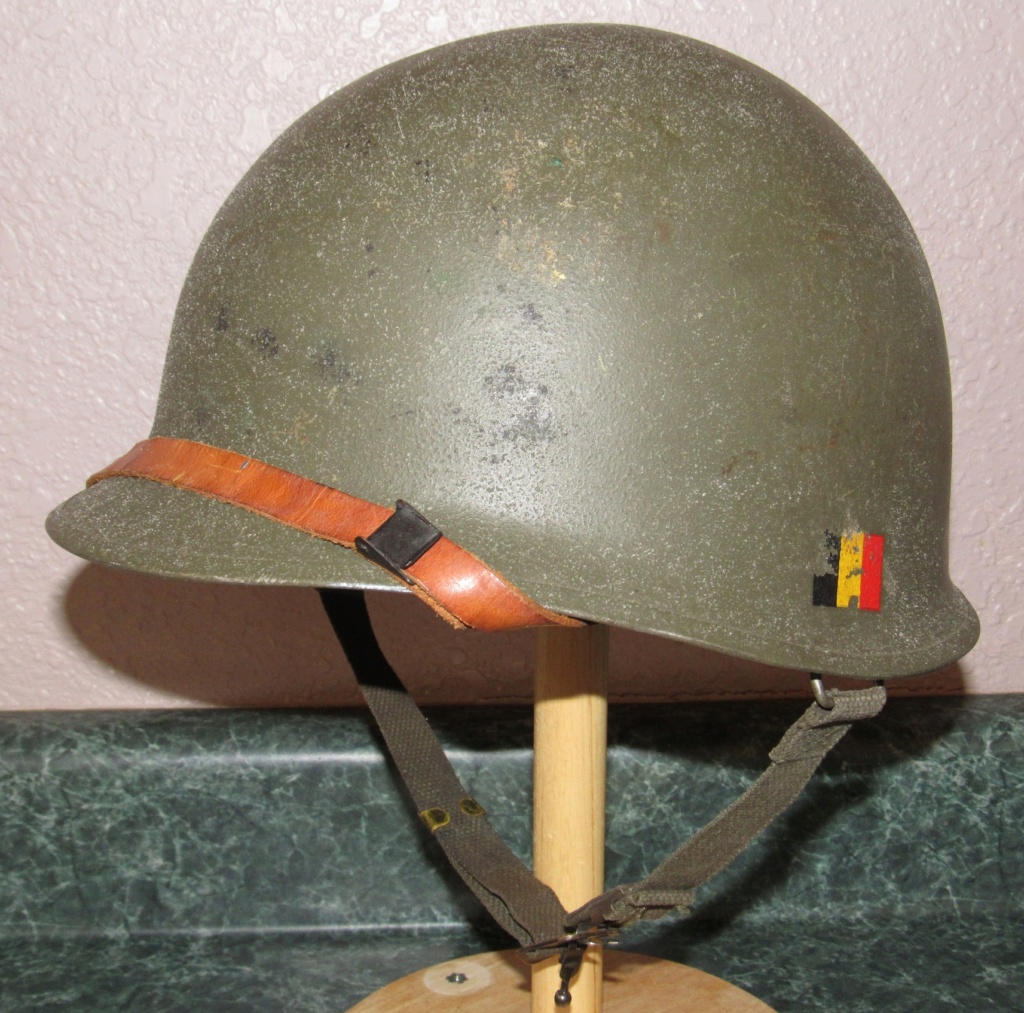 Some M56 "Congo" brushstroke camouflage trousers, made in 1956 by RAKA.
Need to take some new, better pics of these.
I later found a '56 BAWI smock to go with it, and then later a hood to complete it. Once again, forgot to take detailed
individual shots of jacket, trousers, and hood when I got them.
The hood displayed on the Mle 51. I didn't have the net or any spare inner tubes at the time to make a more period correct looking setup.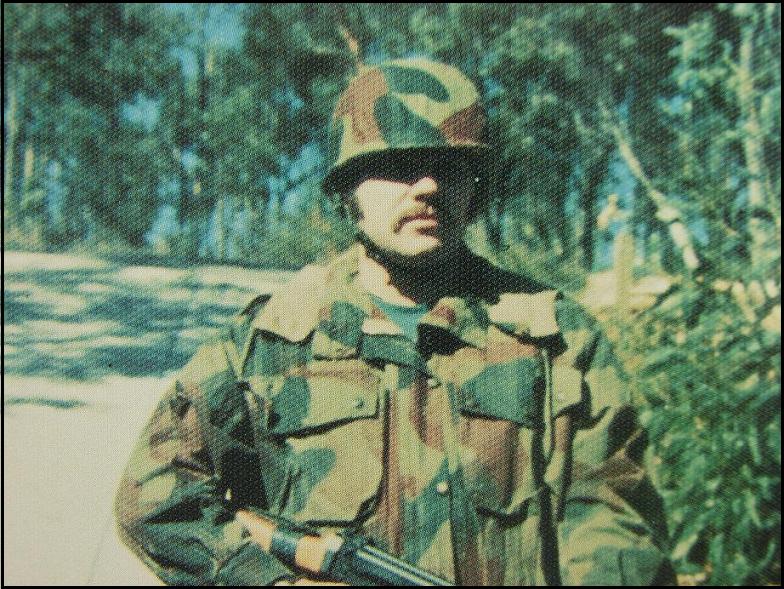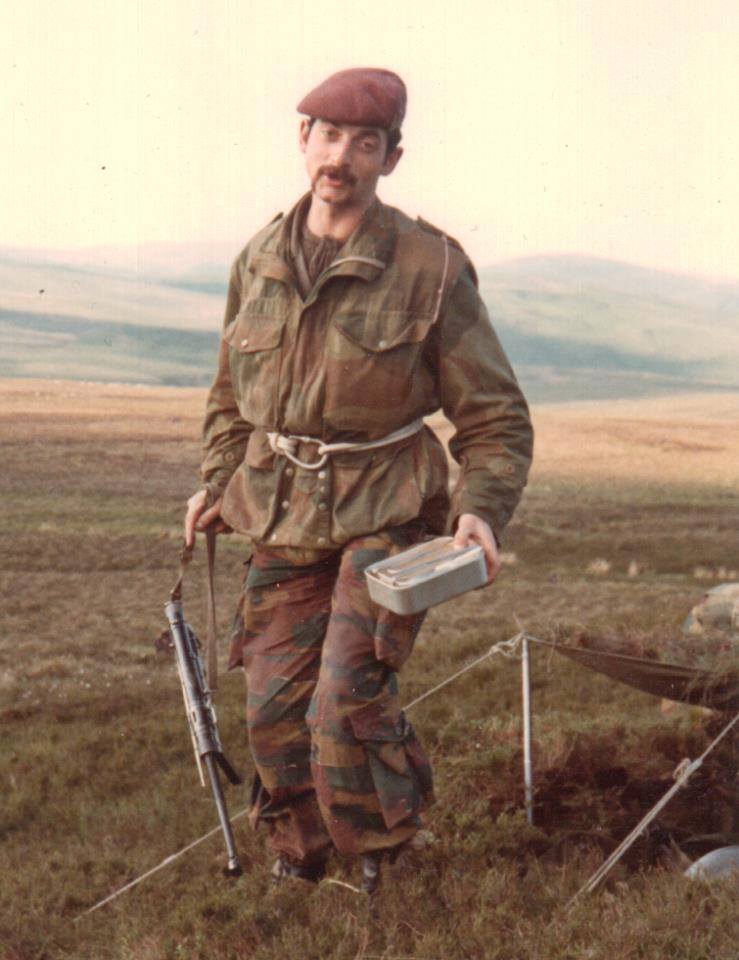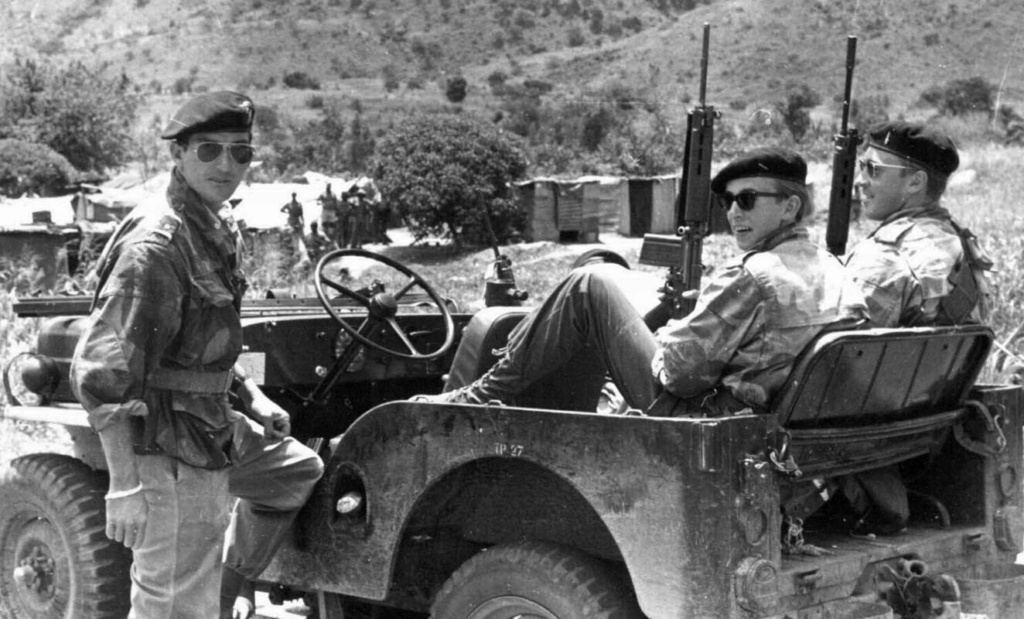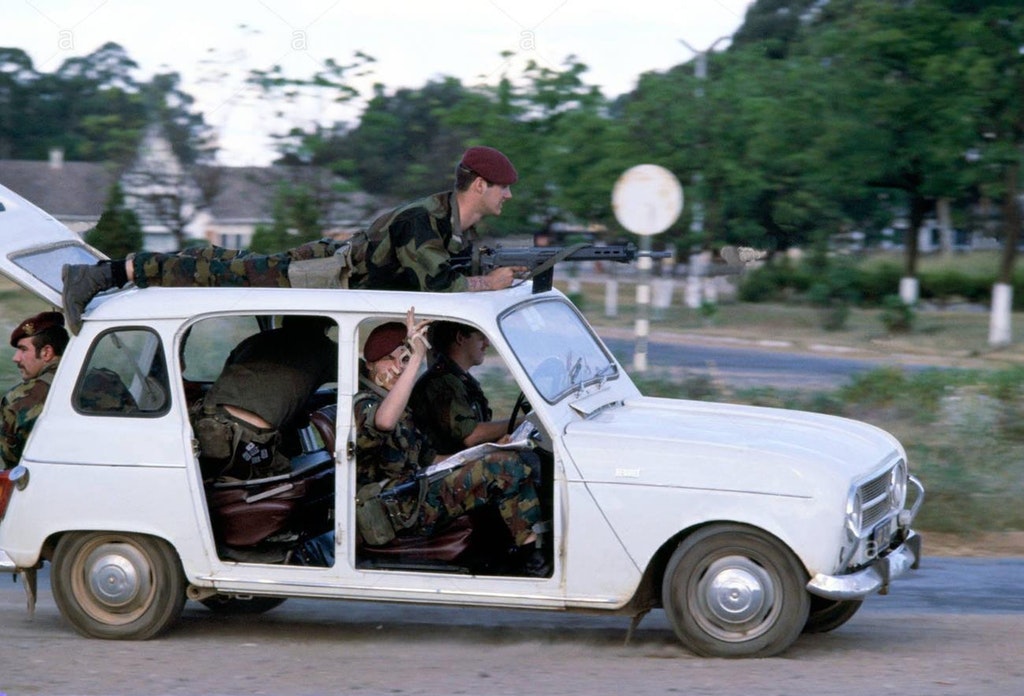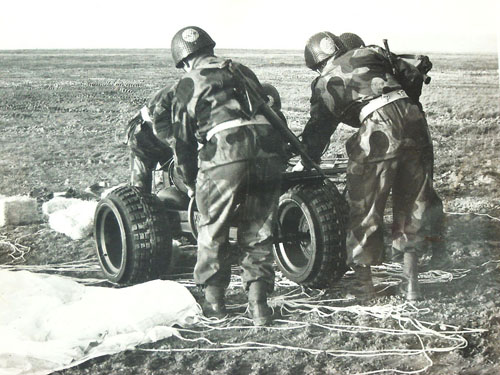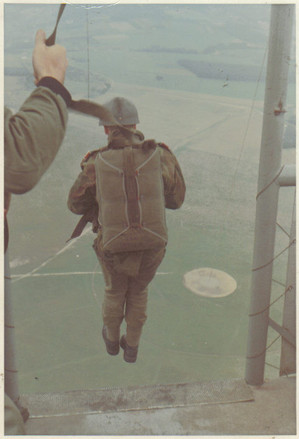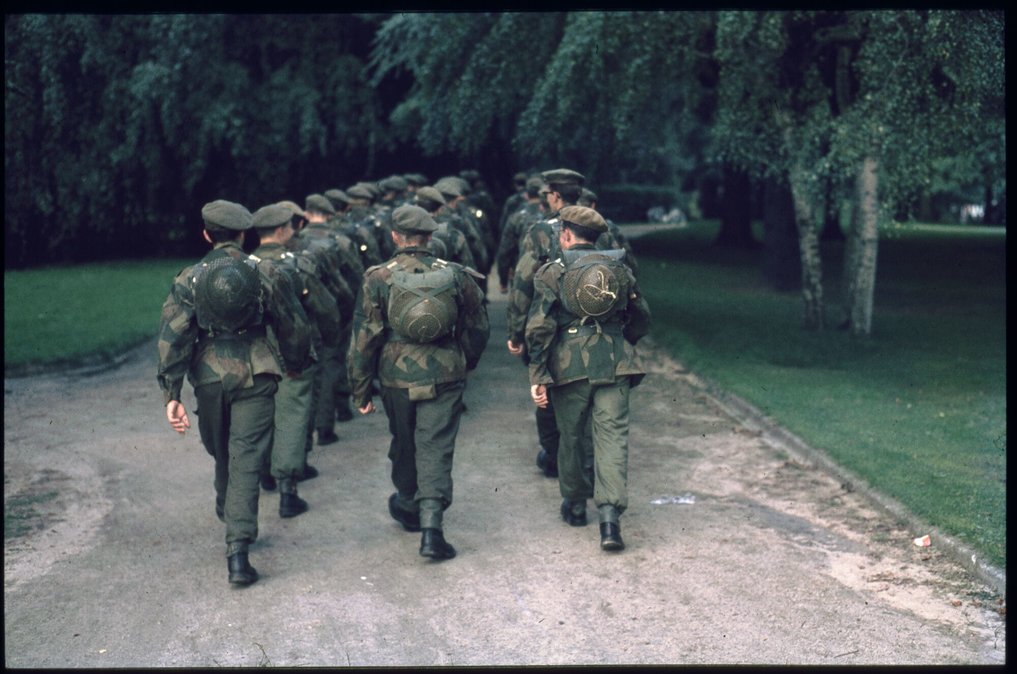 A set of '58 dated M56 Jigsaw smock and trousers, the smock was Begetex and the trousers AMS.
I also later found a hood for the smock.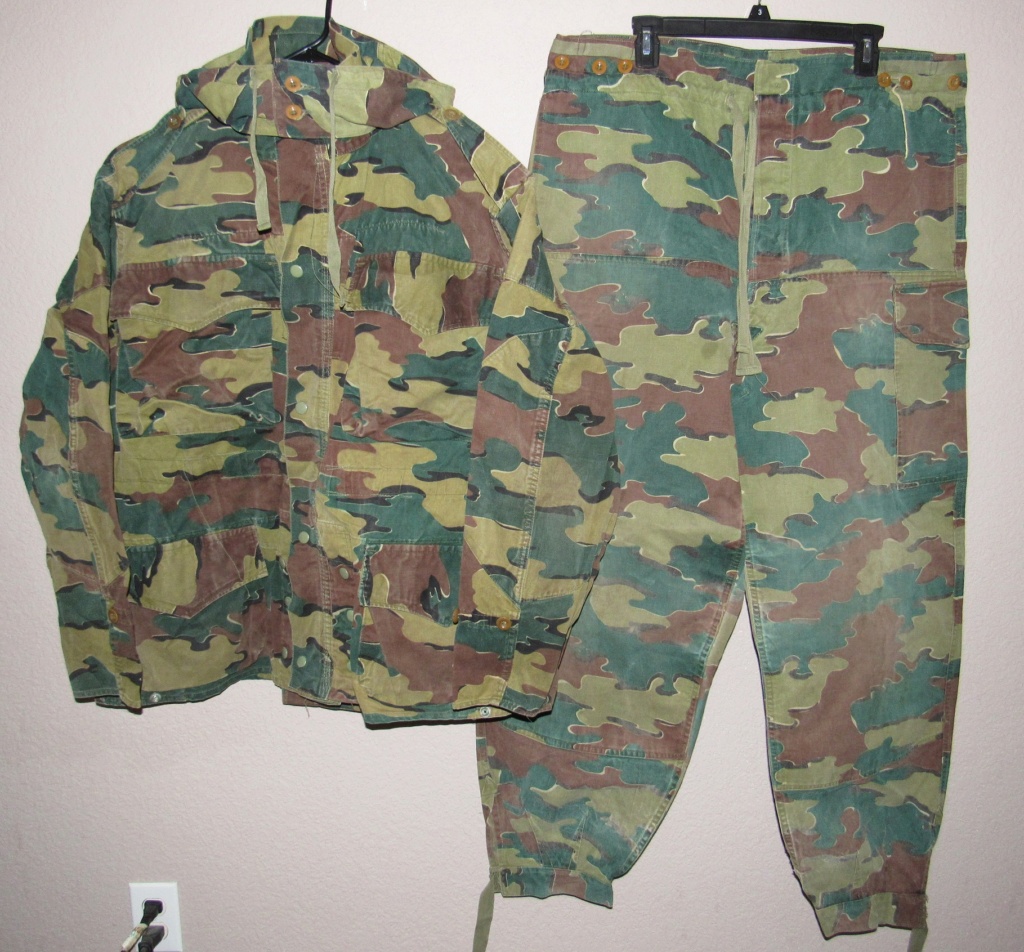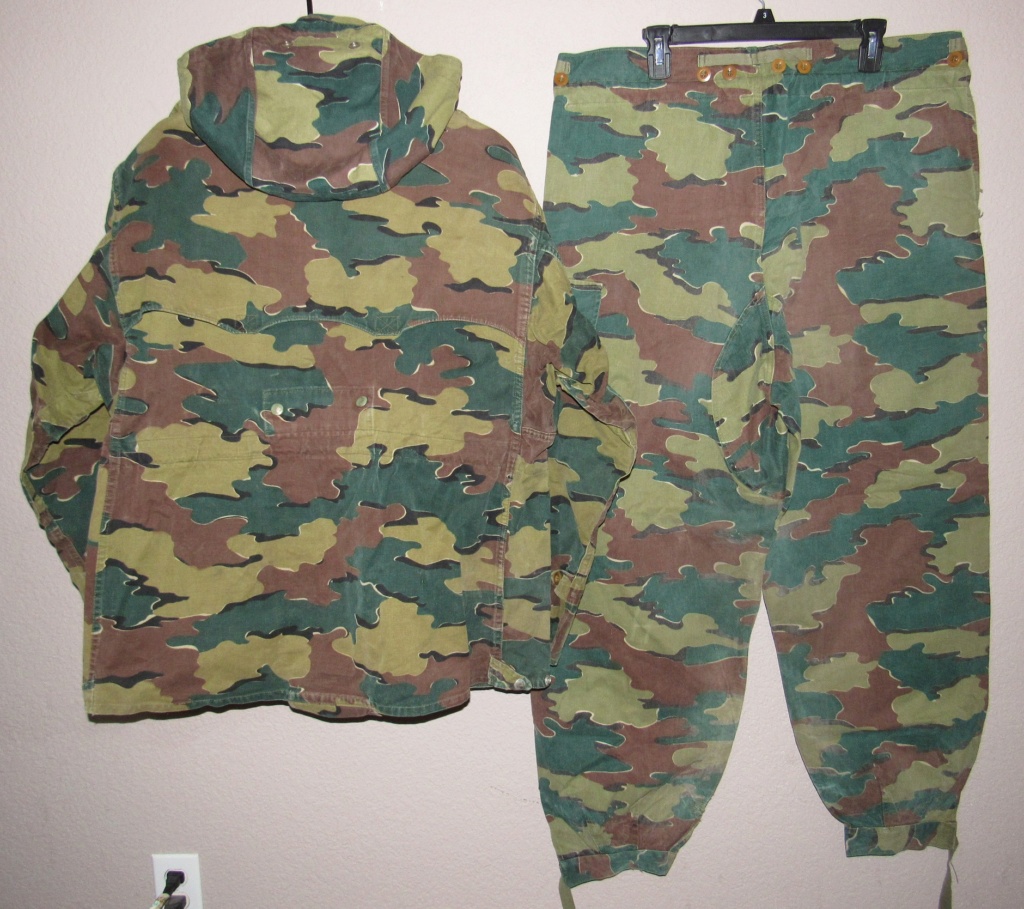 Jigsaw hood on the Mle 51.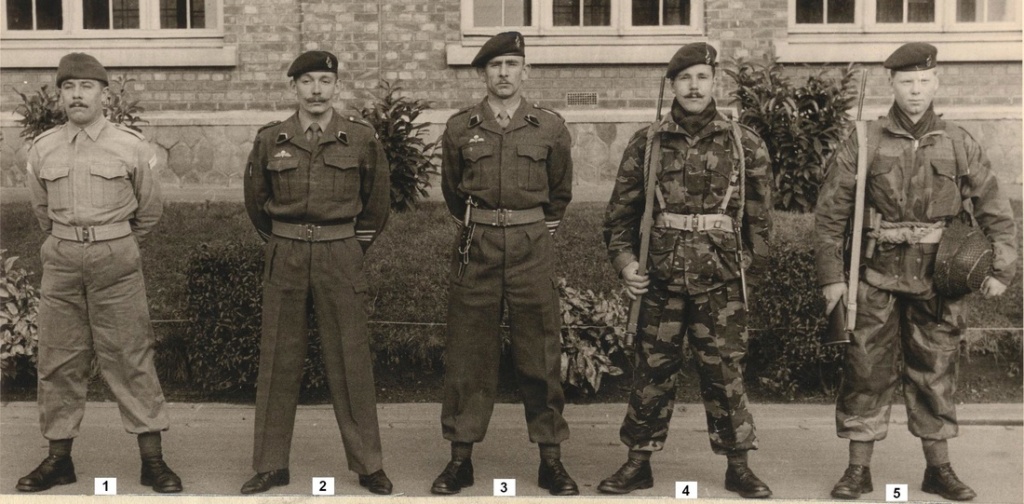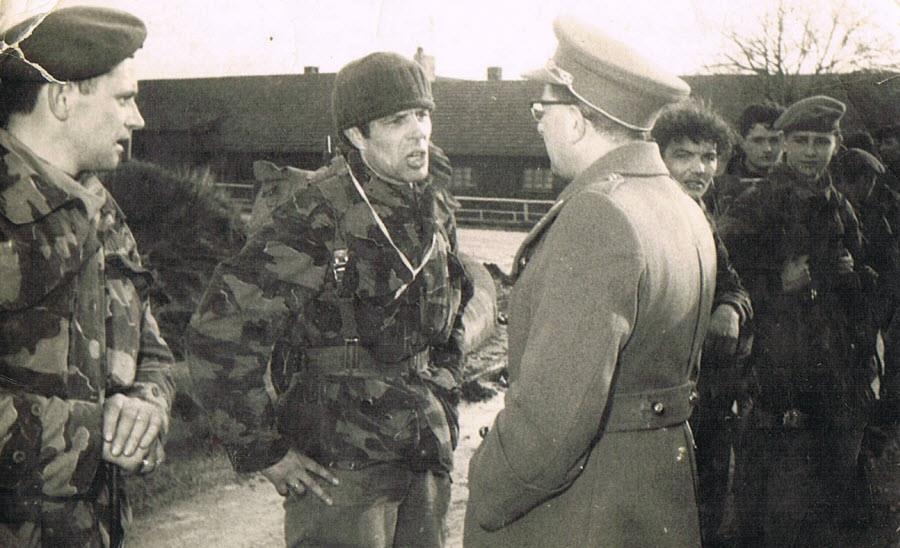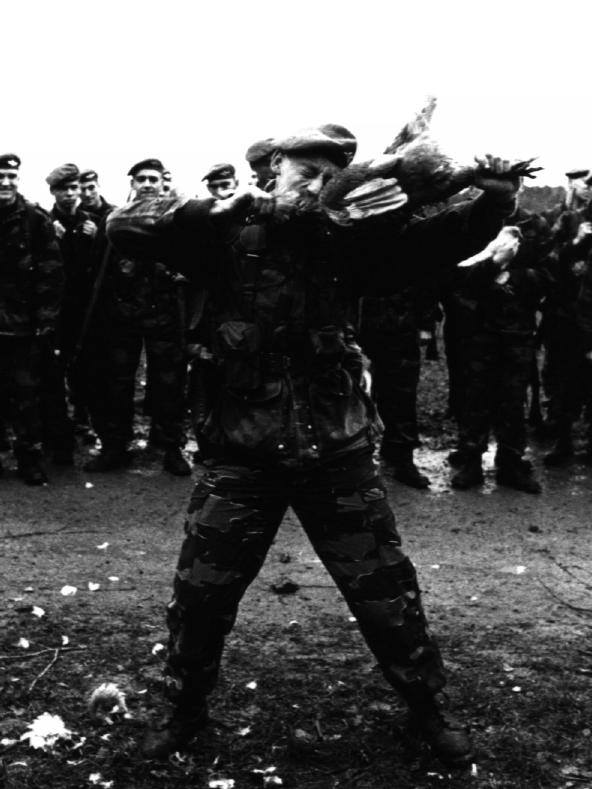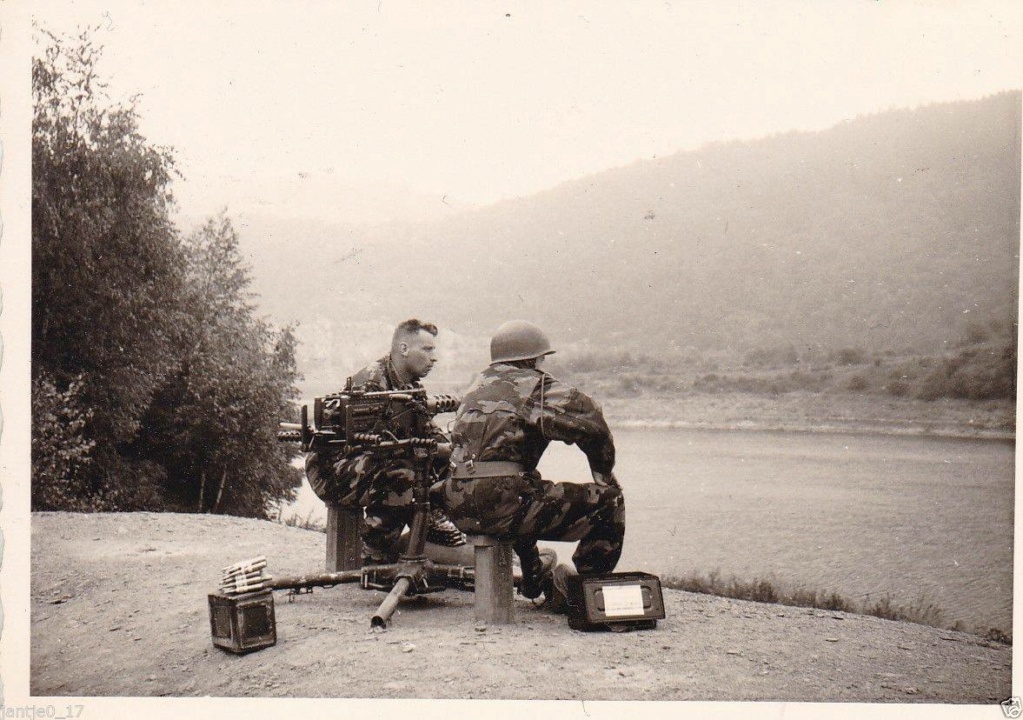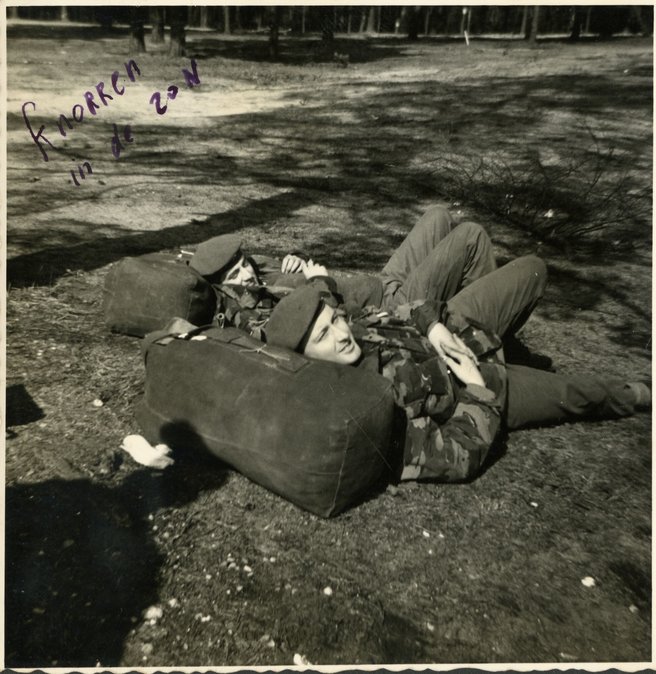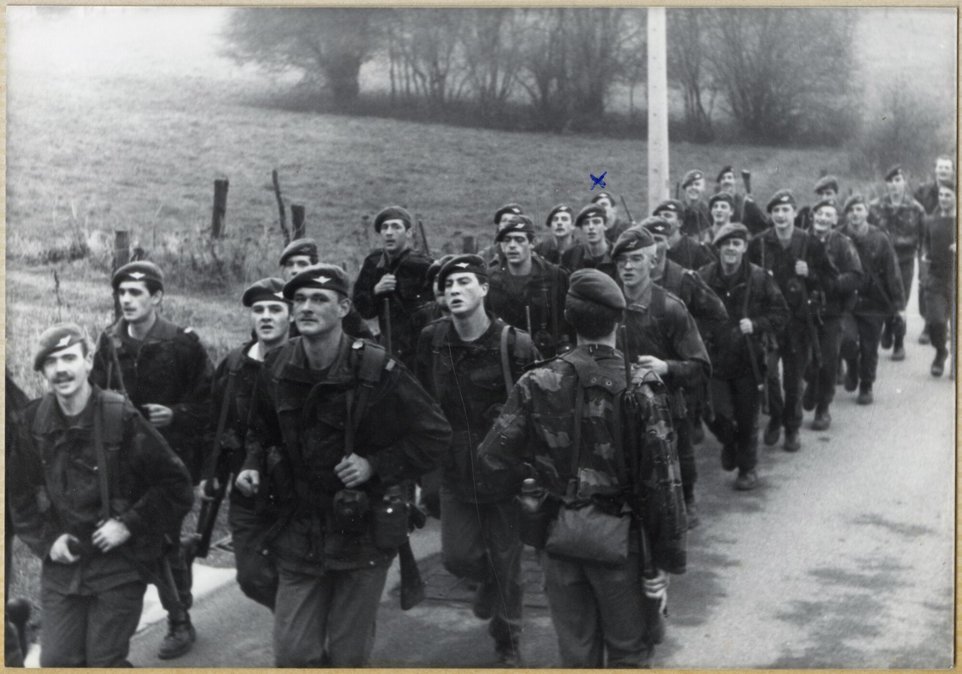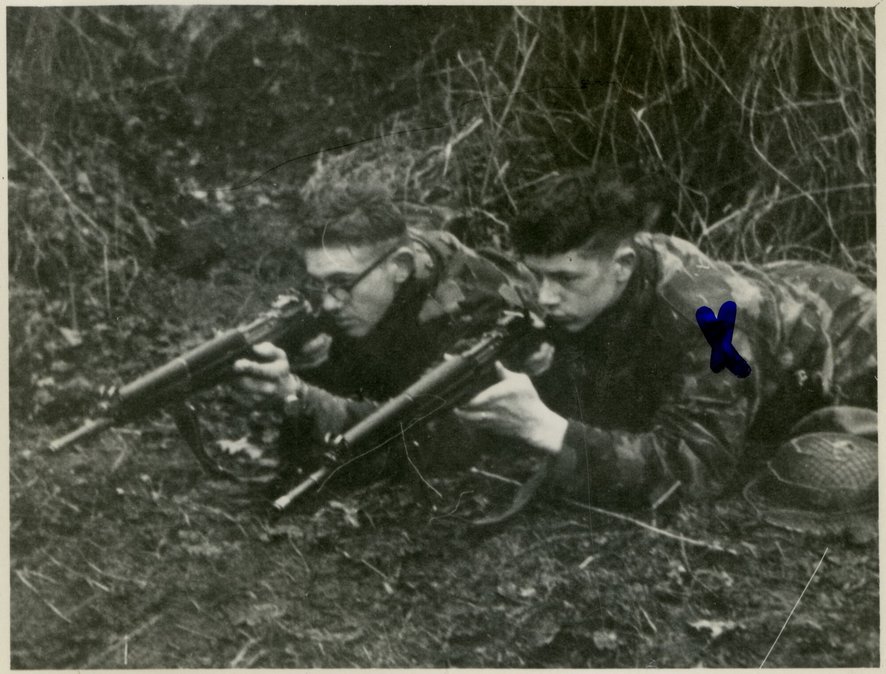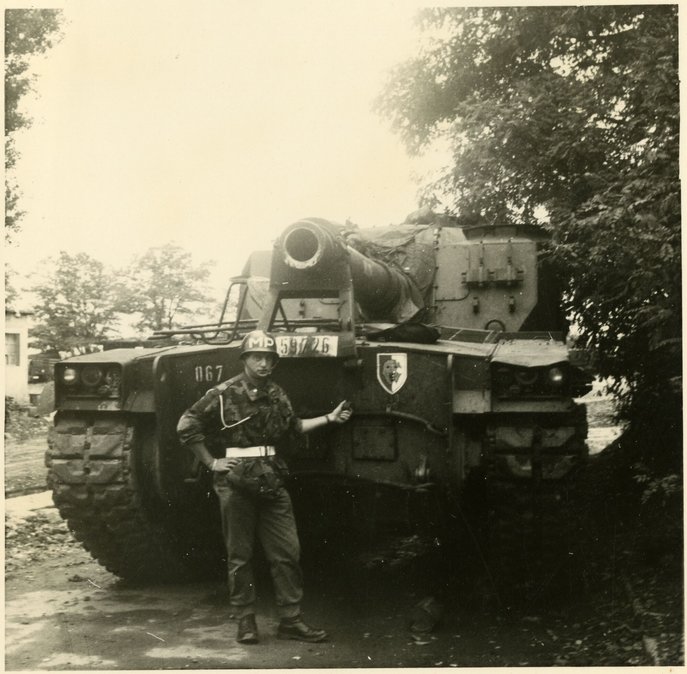 A '73 dated Seyntex made Jigsaw smock, which IIRC is the 2nd version smock? It's made of denim, has snap closures except for
the cuffs and epaulets, and is a half-zip pullover type.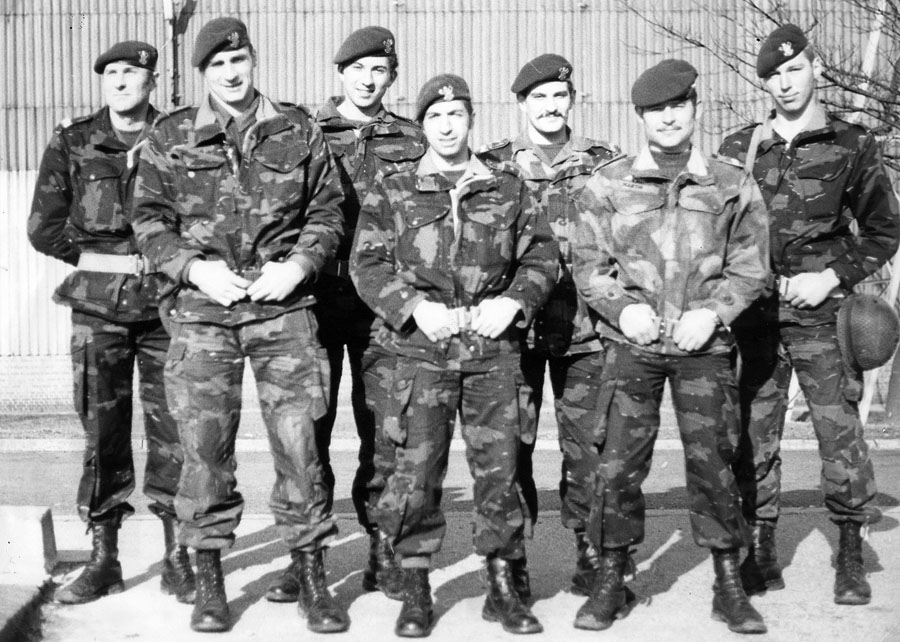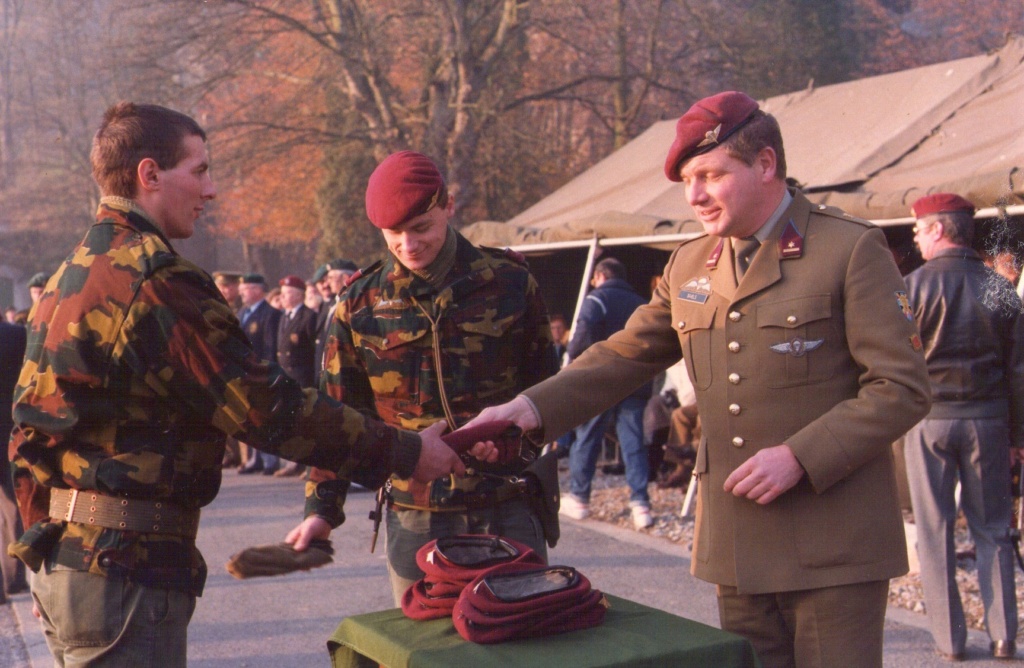 Now, here's where things start to get hazy for me; the standard OD uniforms.
First up is what I believe to be an M64 jacket, dated 1990, styled similarly to the Dutch and Danish M58's. It features a rollaway hood
but I don't recall if these jackets had a liner that went with them or not.
What I *believe* to be M64 trousers, dated 1987. These are pretty substantial with two leg cargo pockets, a field
dressing pocket, and velcro sealed slits to open the ankle cuffs for boots.
What I'm told is called an "M88" jacket, this one is not dated. It differs from the "M64" by being made of a much smoother,
shinier material, has nearly straight but still tilted upper chest pockets, is quite long reaching about mid-thigh area, has the cuff adjustments
much higher around the wrist, and has no elbow reinforcements. All around it seems more like a barracks jacket than a field jacket.
A pair of 1977 dated trousers, which initially I was told were M88 trousers but the date and designation do not coincide.
These are far less substantial with only a single leg cargo pocket, no field dressing pocket, cinches for the ankle cuffs, and very shallow, nearly
useless hand pockets. These strike me as more of a lightweight, summer version of the M64 trousers but overall I'm stumped on all these.
And lastly a plain OD shirt, dated 1996. Seems quite late but I suppose some Belgian units were still wearing all OD by then.
I was told this was a field shirt but I don't know for sure, I also don't know what time period these were issued from.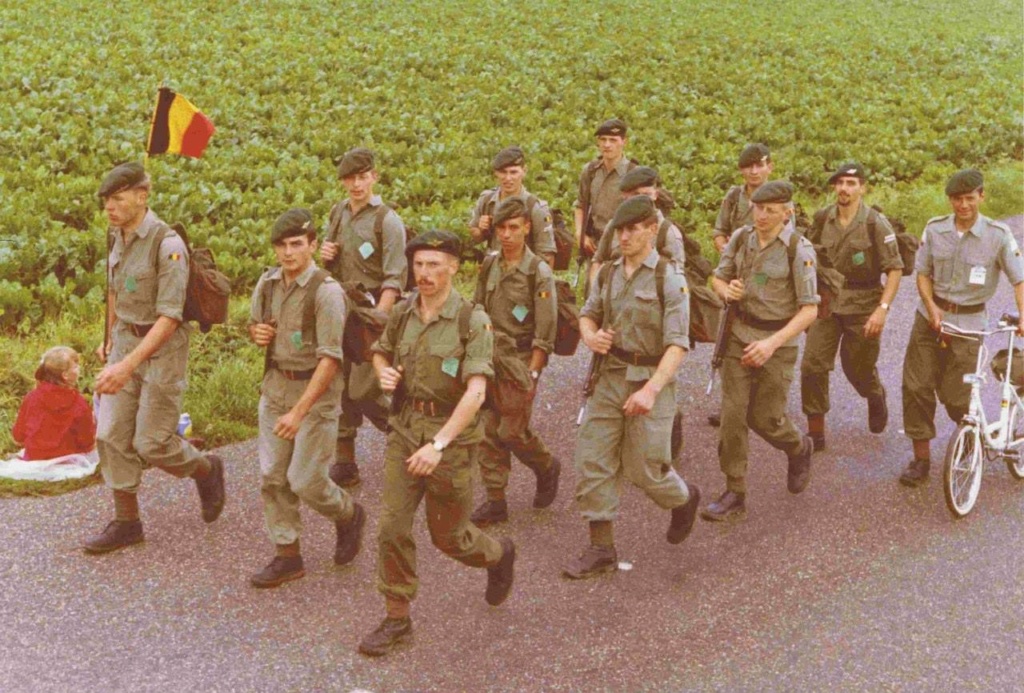 A 1958 dated ANP-M51 gas mask with a 1976 dated FE55 filter and khaki canvas bag. The mask came in a plastic bag
marked 98 BN LOG with 1984 written on a sticker but that was all that was left of this kit.
ABLcollector50s60s' thread has some great pics and info on the contents of what would be in this kit, as well as the page for this
mask on the gasmaskandrespirator.fandom.com wiki.
A French Signal Corps marked TL-122D angle head flashlight I got from Hessian Antique who said they got a bunch of these
from Belgian army stocks.
Big thanks once again to Andrew/Wolverine for helping with some of the following M1971 webbing items.
First is one of two M71 buttpacks I found, this one has the earlier turn-lock closures, while the second one which I neglected
to take an individual shot of has the later black snaps.
M71 canteen/cup set, dated 1976.
M71 e-tool carrier. I forgot to ask, but how does the M-1910 hanger on this thing work? I've tried feeding it through the grommets
the other way around but it didn't fit. It's probably pretty simple but it has had me stumped so far.  
M71 H-suspenders. I also have the belt, but forgot to take a pic.
M71 Rucksack. I have a French Mle 55 canvas ruck but I also plan on getting one of the Belgian canvas copies someday.
x4 M71 Vigneron magazine pouches. These were all missing the ALICE clips so I bought some US surplus ones for them.
And all the M1971 stuff together, with snap closure buttpack, the belt, flashlight, and M51 mask, although I forgot to take some
pics with the rucksack.
Other than the e-tool itself and an FAL bayonet, am I missing anything a typical Belgian rifleman from the 70's-80's would carry with this?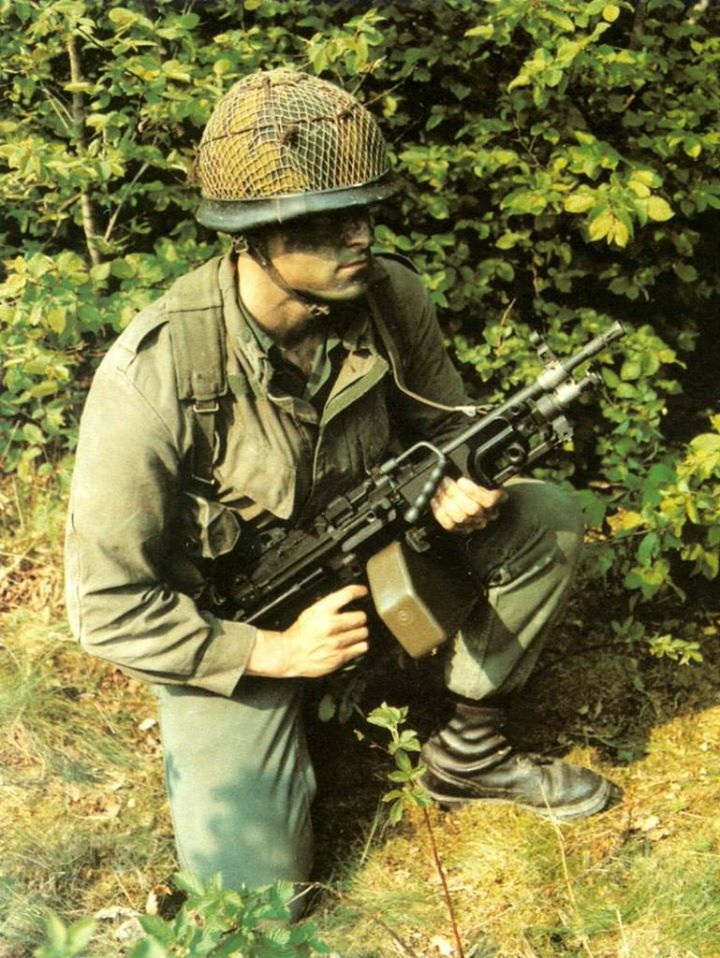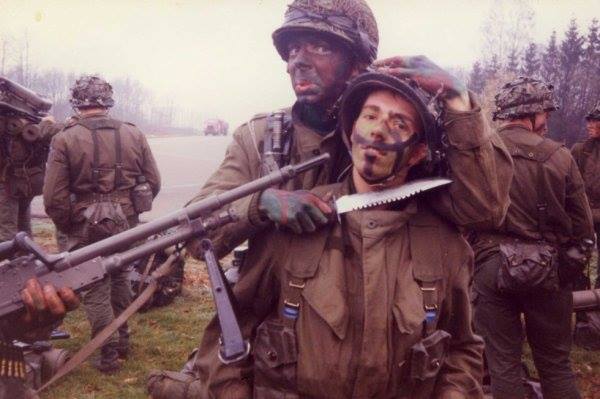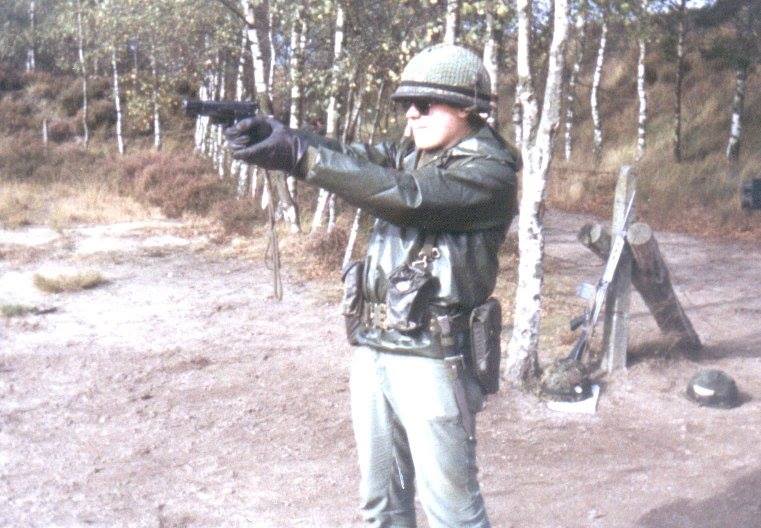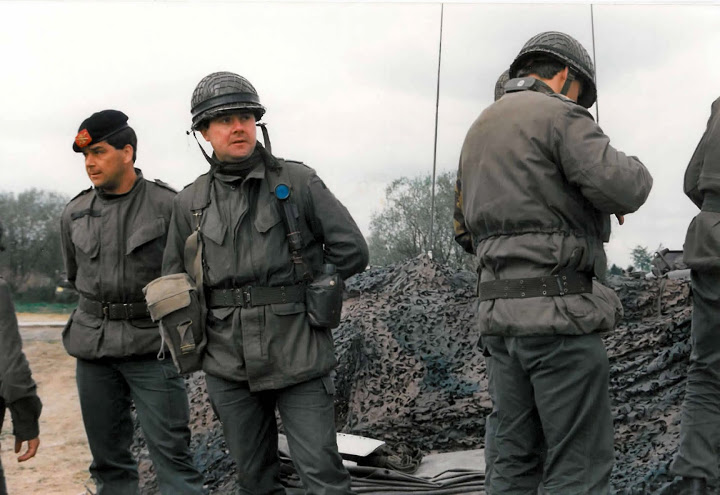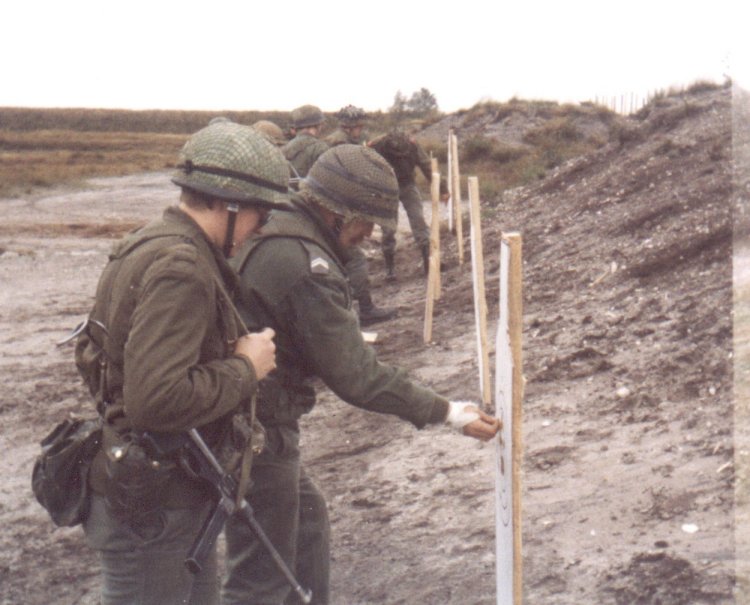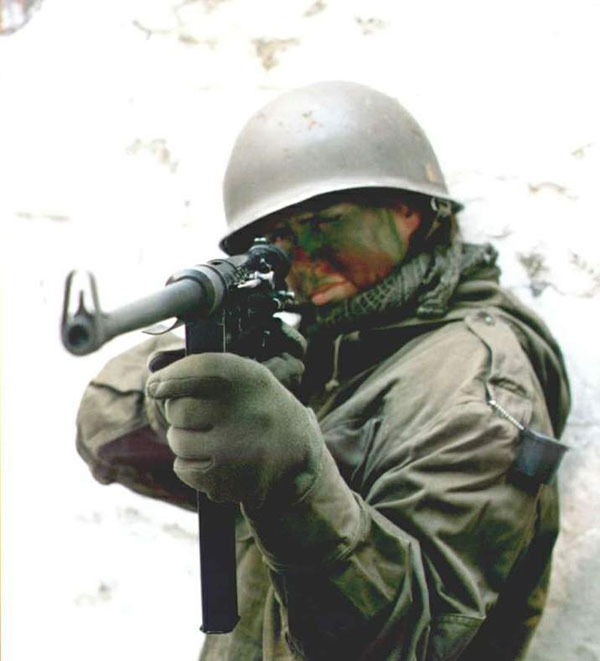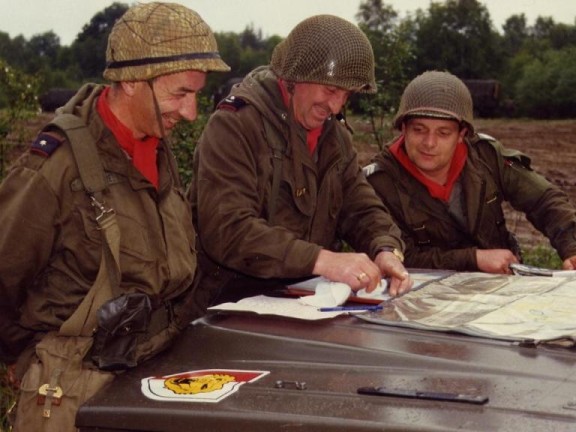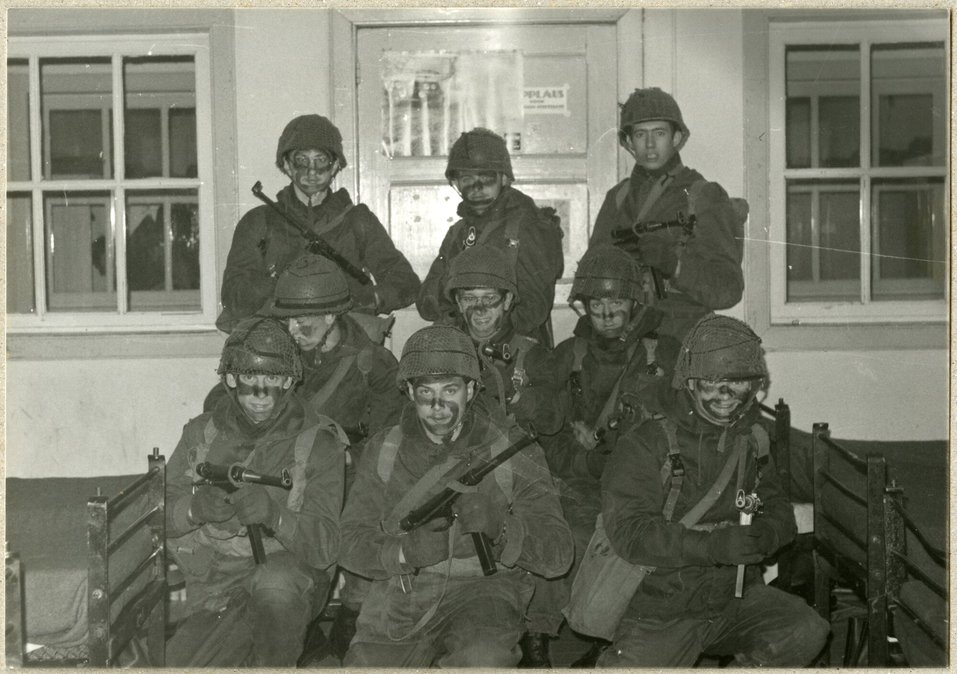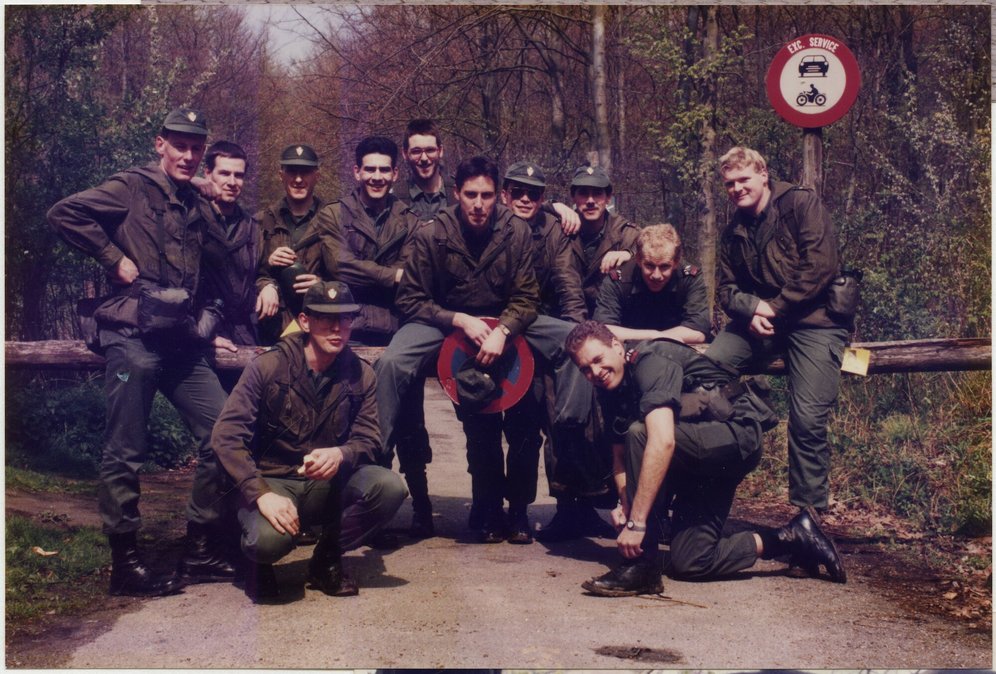 A 2002 dated Jigsaw cover for the Belgian M95 (Schuberth B826) helmet.
And last for now, a set of (M1990?) Jigsaw. Old pic once again, with no detailed shots. The trousers are dated 1999 IIRC.
Enjoy!
-Nate