Since the UK topic has so many pages of threads I'll certainly be keeping everything I get in this one thread.
Again I have mostly Cold War/90's era stuff but a couple of WW2 and 00's/10's pieces mixed in there, nothing outstandingly rare
but some fun stuff nonetheless.
I'm not super familiar with British equipment and uniforms, especially the designations of the DPM uniforms, so let me know if I get anything wrong.
I'll also try to go easy on the reference pics unless I have some particularly interesting ones, and I apologize in advance if I accidently post any personal photos
that the owner would rather not be put out.
I'll try to keep some order to it, but no guarantee's!
Anyway, let's get started!
First is an M1907 SMLE bayonet with leather/metal scabbard, made by Wilkinson in 9-1918.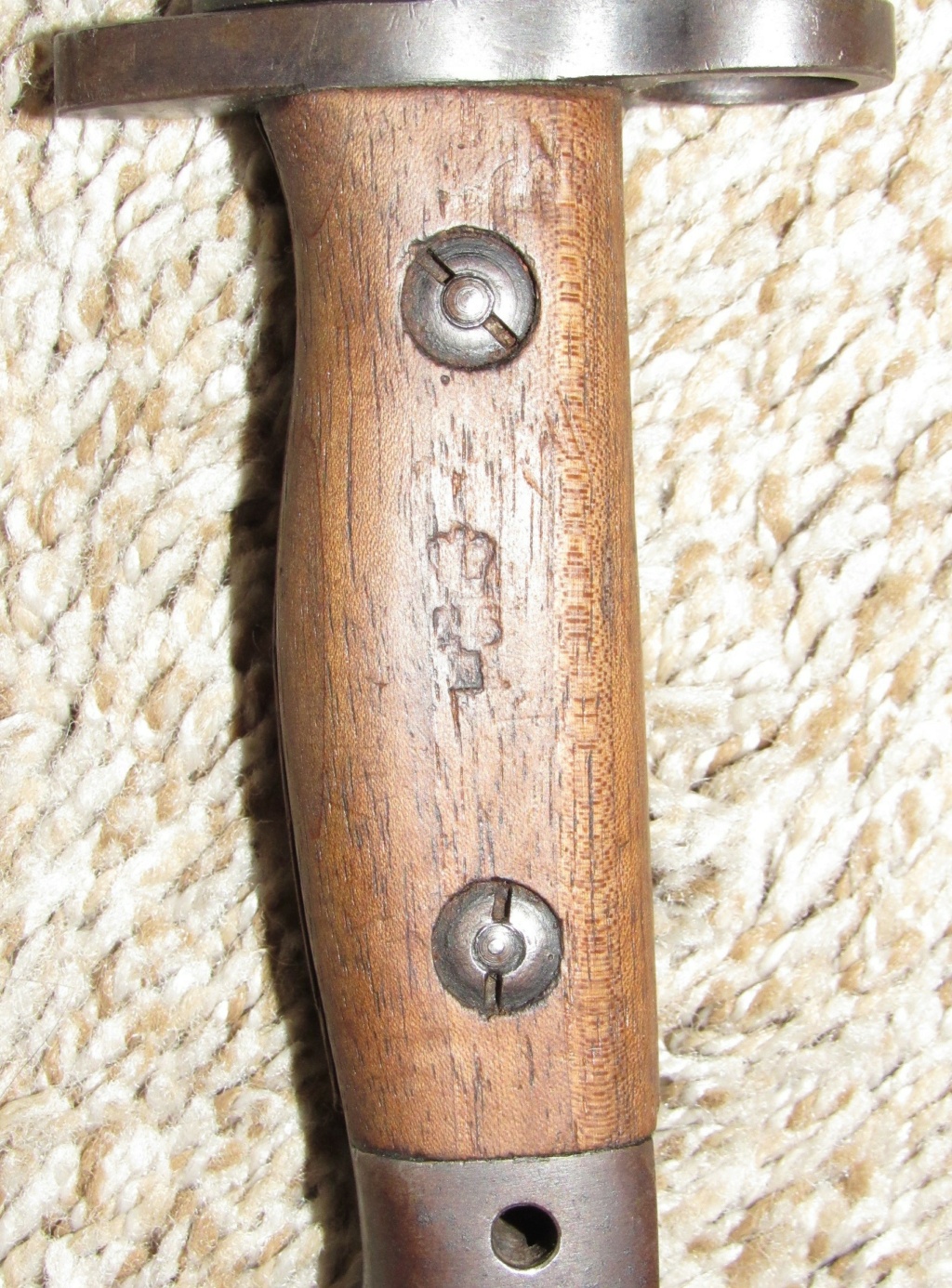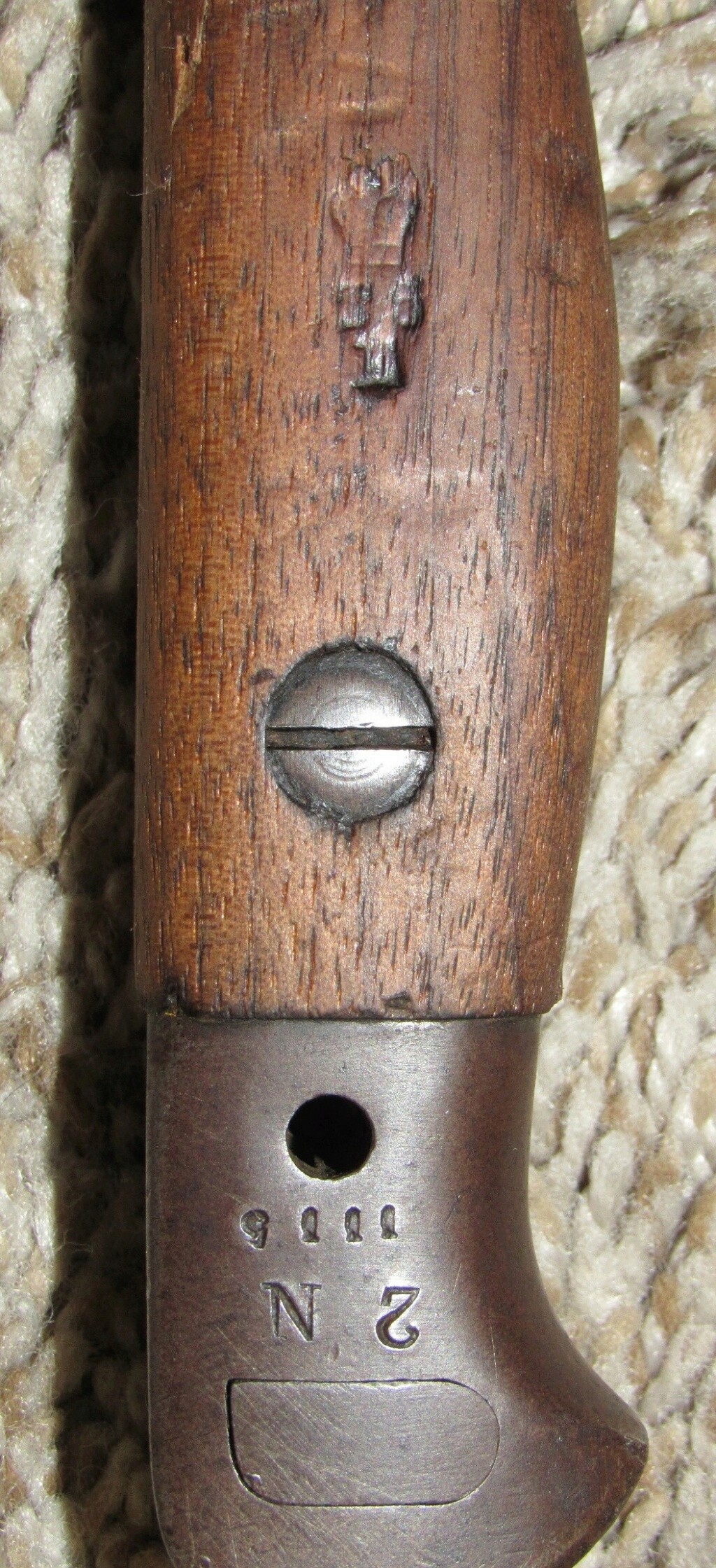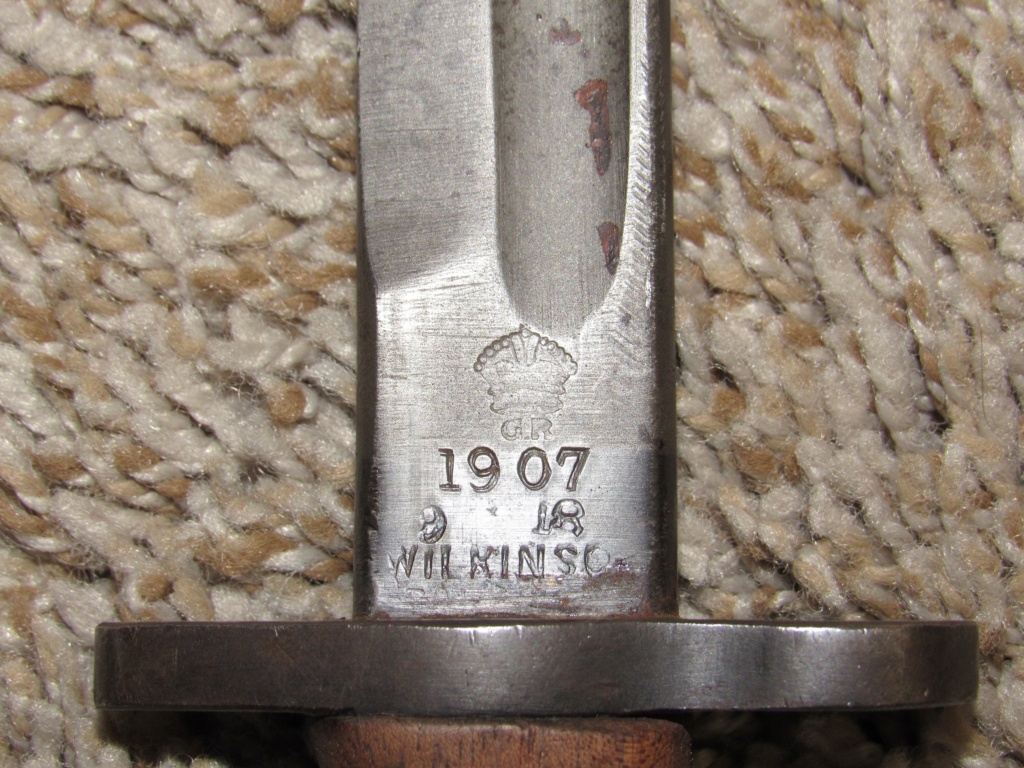 My No.1 Mk III* SMLE, made by BSA in 1940.
Home front snipers IIRC, the man on the left has a No. 1 Mk III.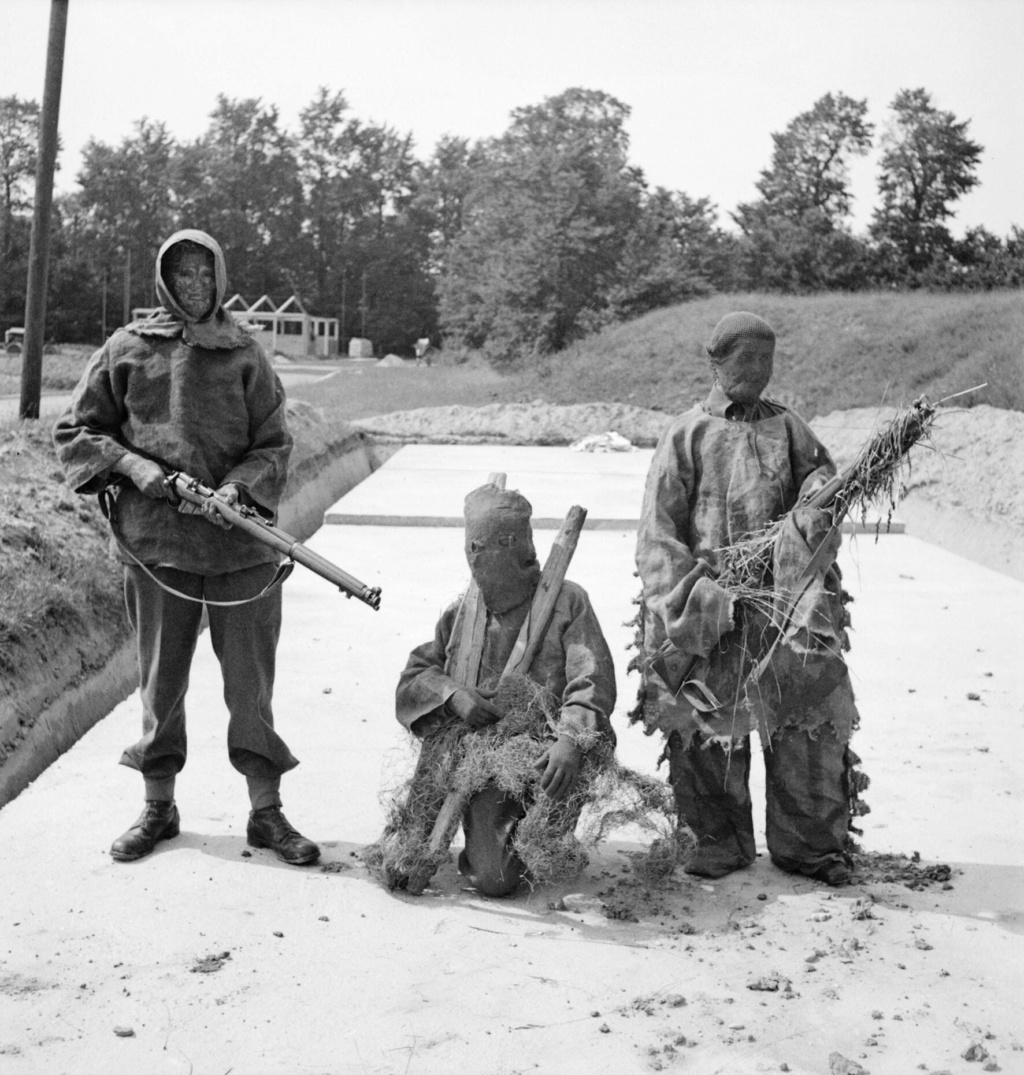 A seemingly unissued pair of windproof brushstroke camouflage trousers, made by S. Boder & Co. Ltd. in London in 1943.
Now if only I could find the smock!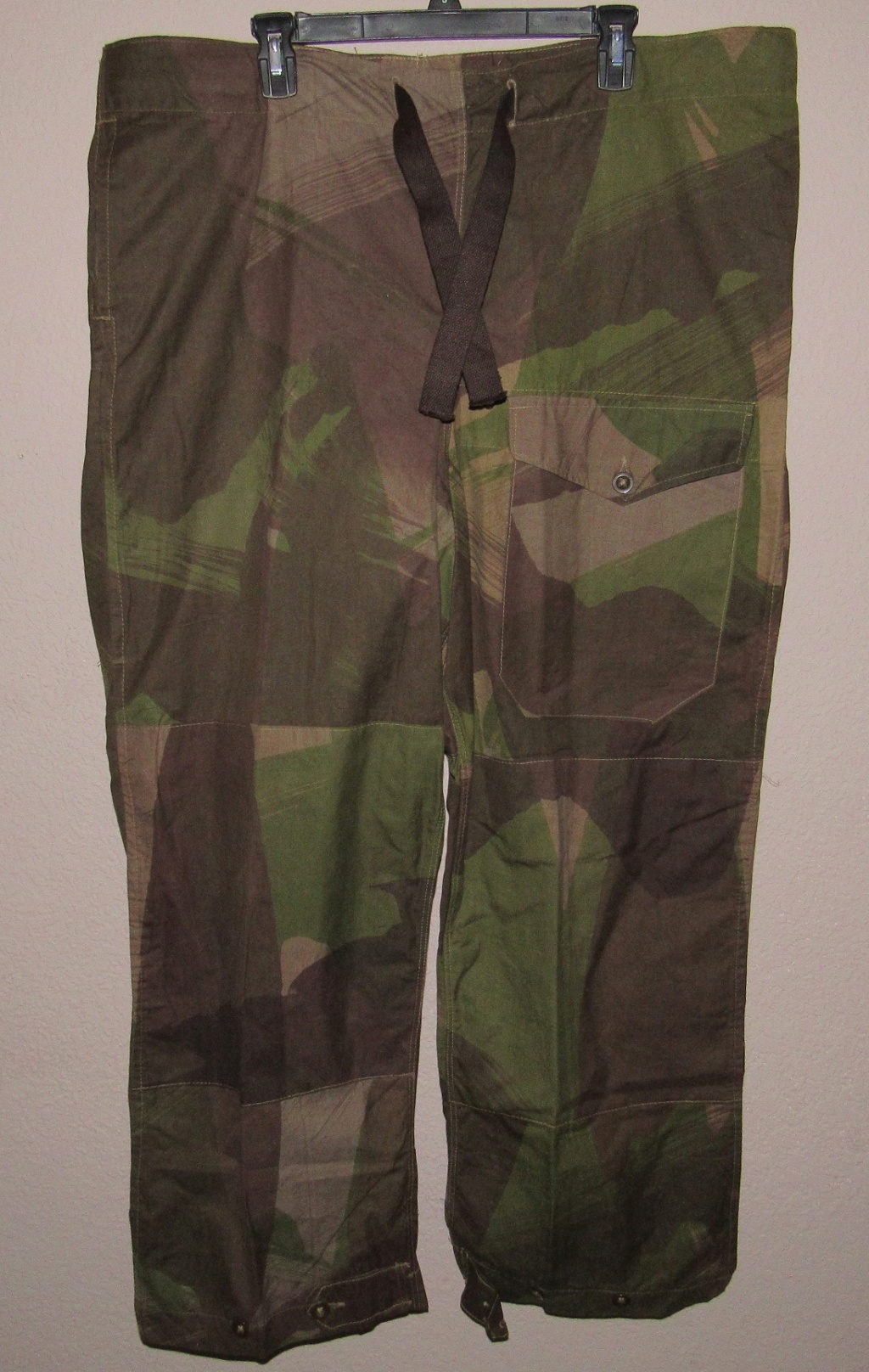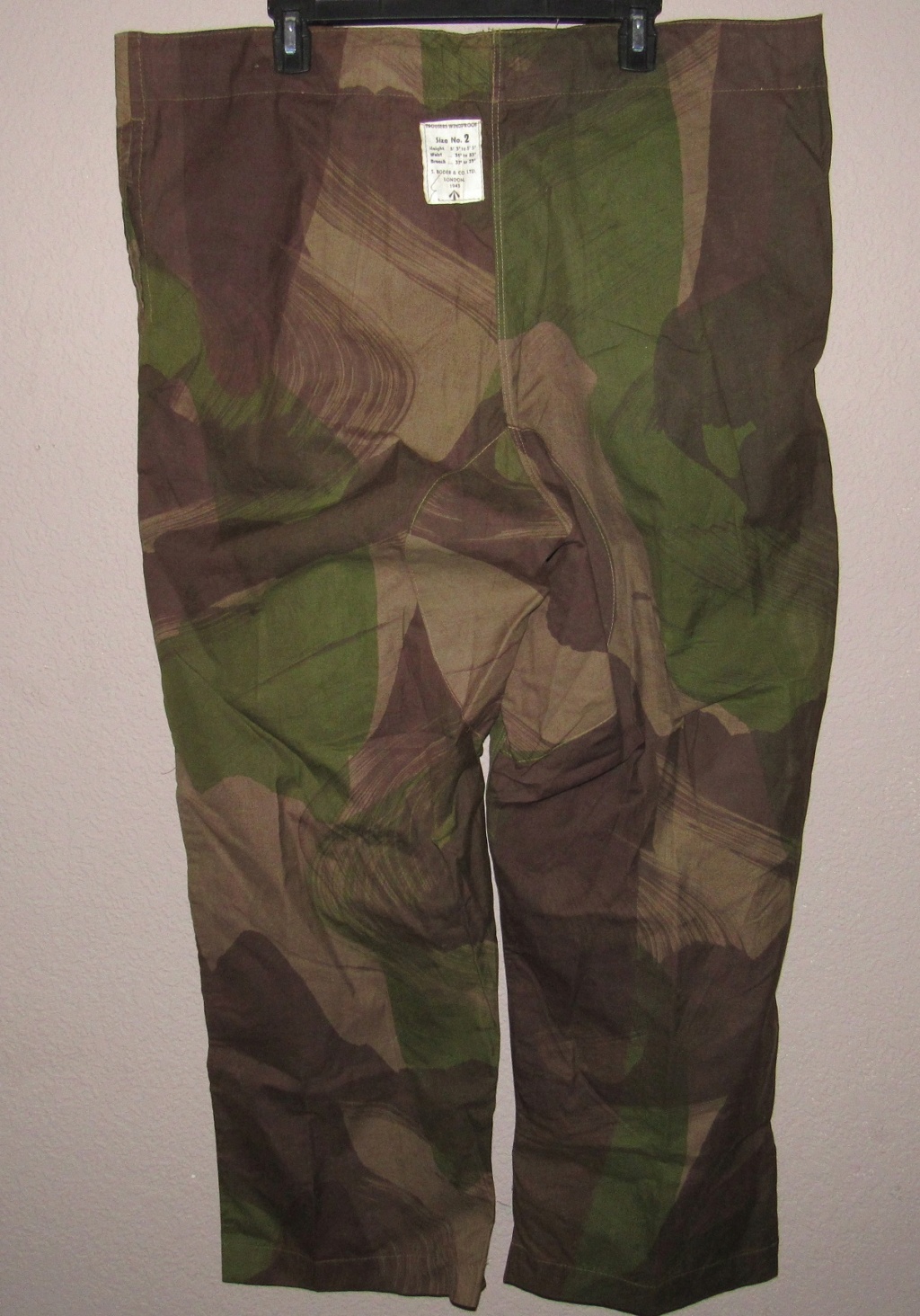 Harry Furness, a British sniper late in WWII, with his No. 4 MK. I (T), ghillied helmet, and brushstroke windproof suit.
British soldiers of the 3rd Green Jackets Regiment exercising on a mortar range at Goshi; Cyprus, early 1960s.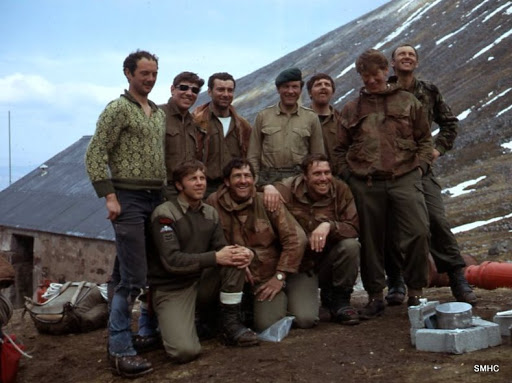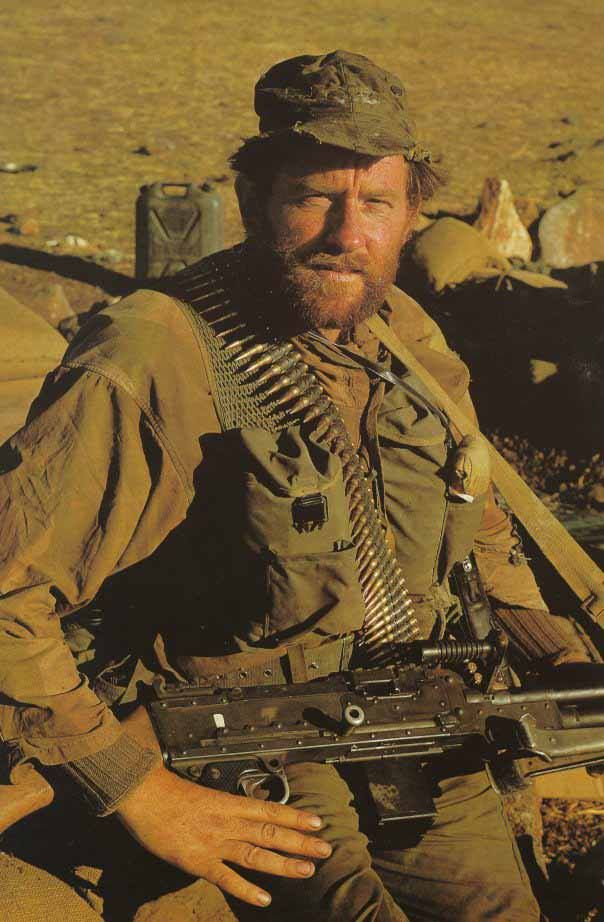 A 4-1952 RO&CO C made shell, 1977-1980 dated lining Mk. V steel helmet, which curiously looks like it was painted red at one point and painted over with OD,
but a large red band still remains on the rear. A training example? Anybody know what it might signify?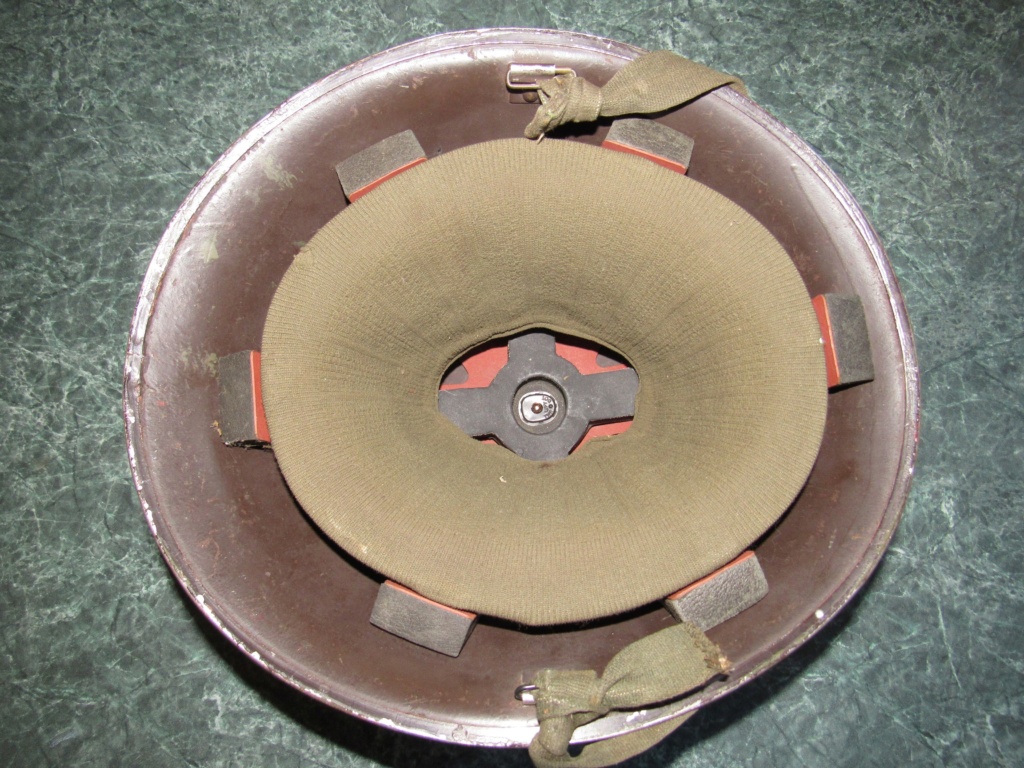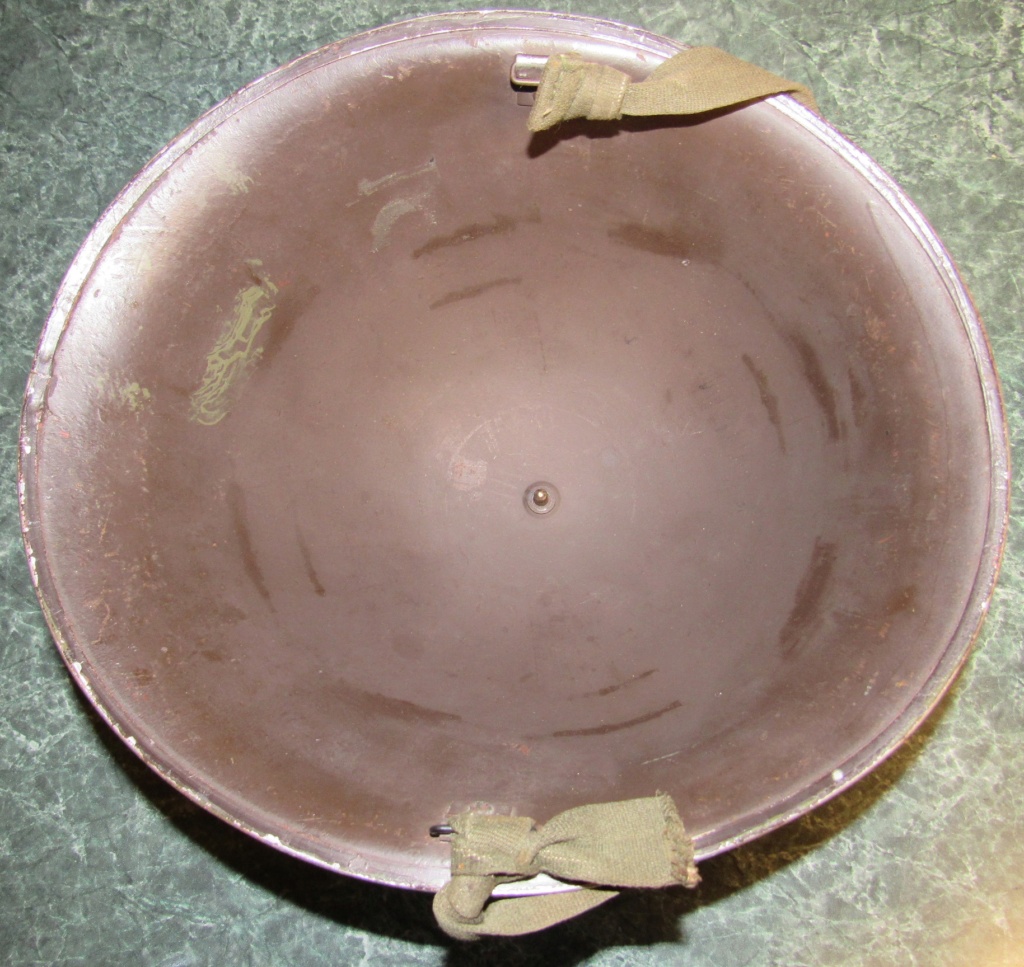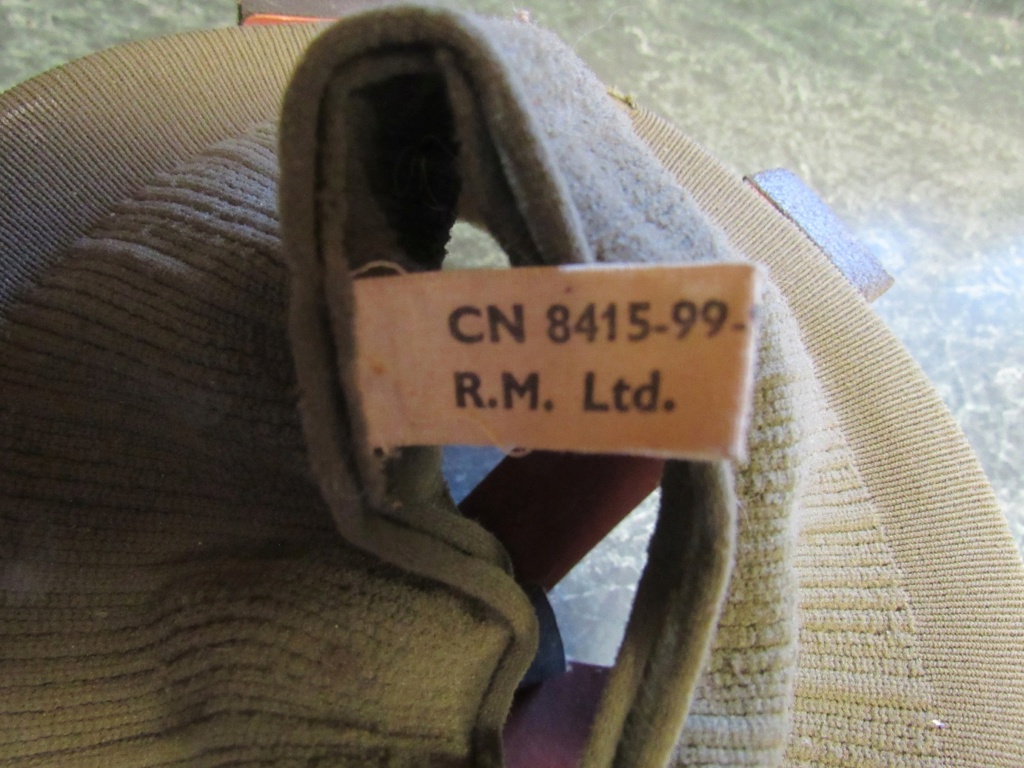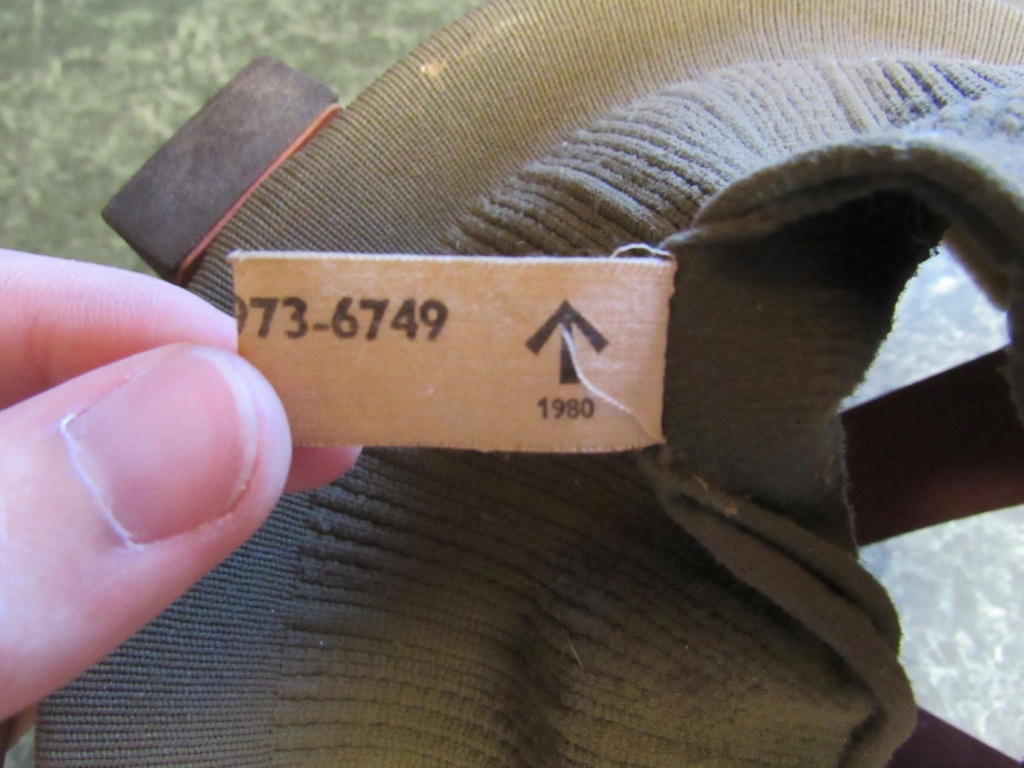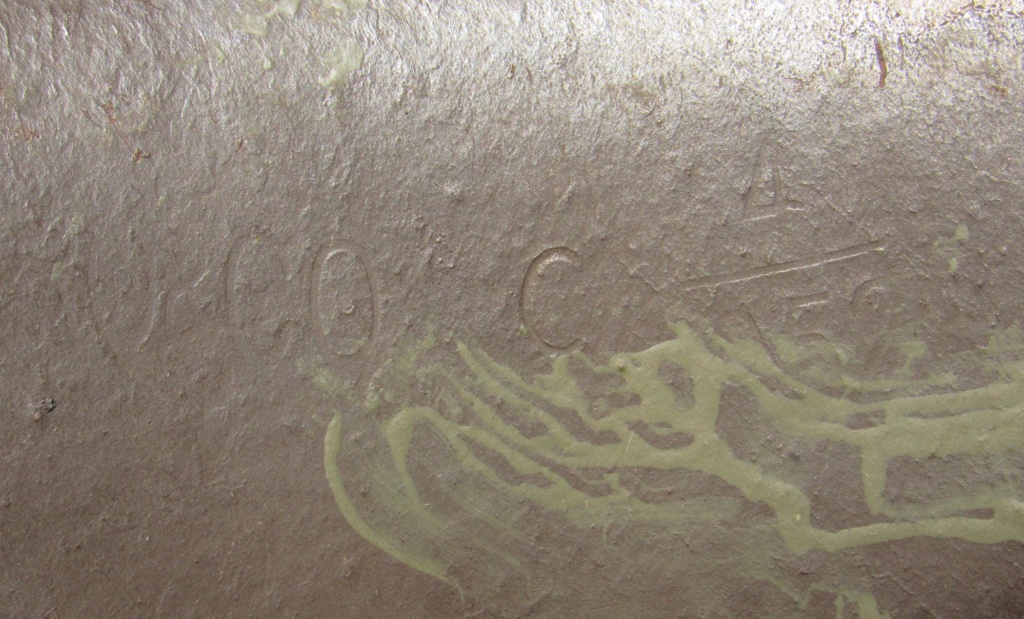 Another 1952 Mk. V with 80's retrofitted lining, named to a "Vickers" and "Tony Barber", this time with a net and a 1944 dated
War Office, Army Medical Department issue Shell Dressing.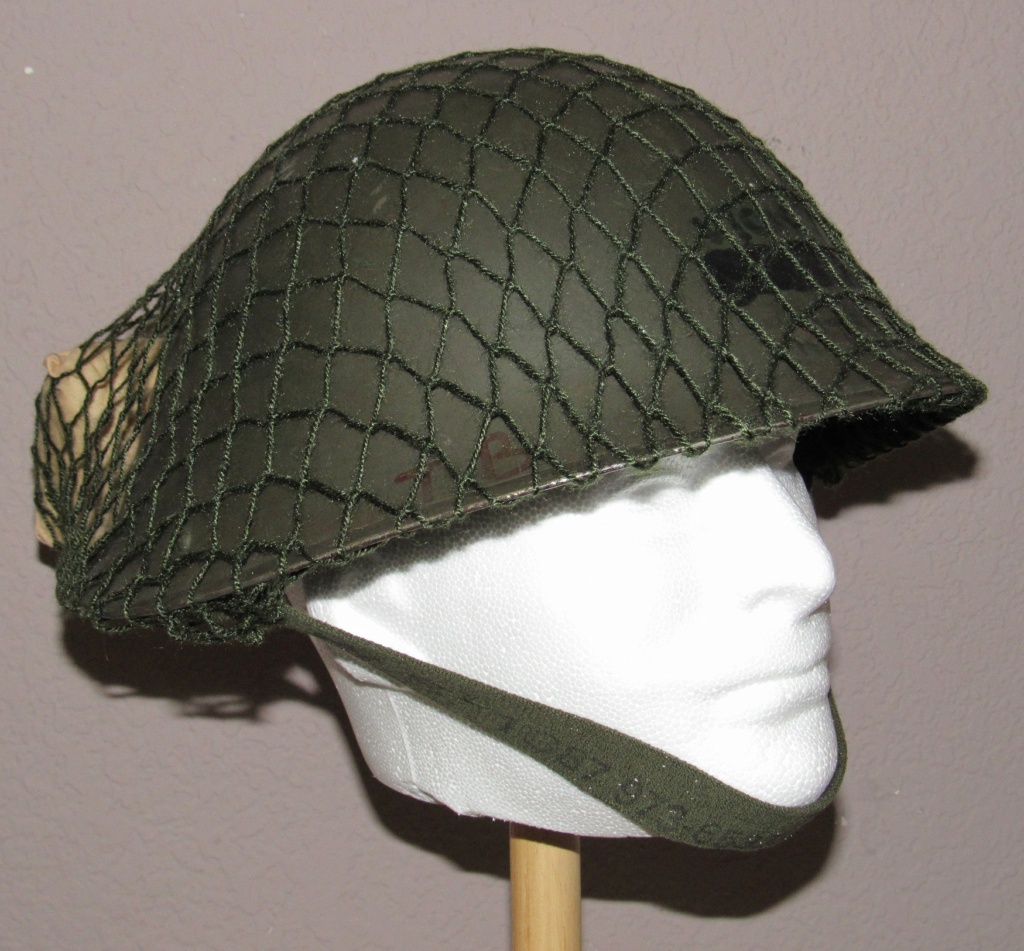 A 1965 jungle hat, can't quite read or remember the maker, "Sanders" something. Old pics I need to retake.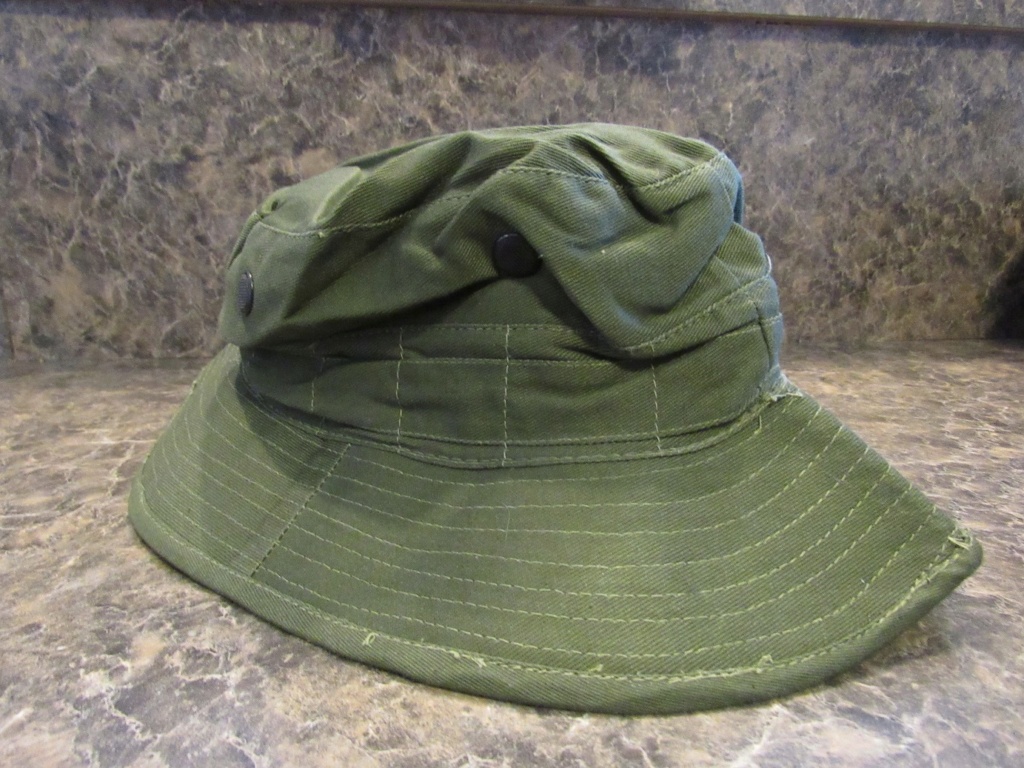 Now, some 58 Pat webbing I put together piece by piece.
A "Mk. I" canvas S6 respirator bag, dated 1967. This was the first Brit item I ever got, and probably the 2nd military item I ever got
when I was a kid.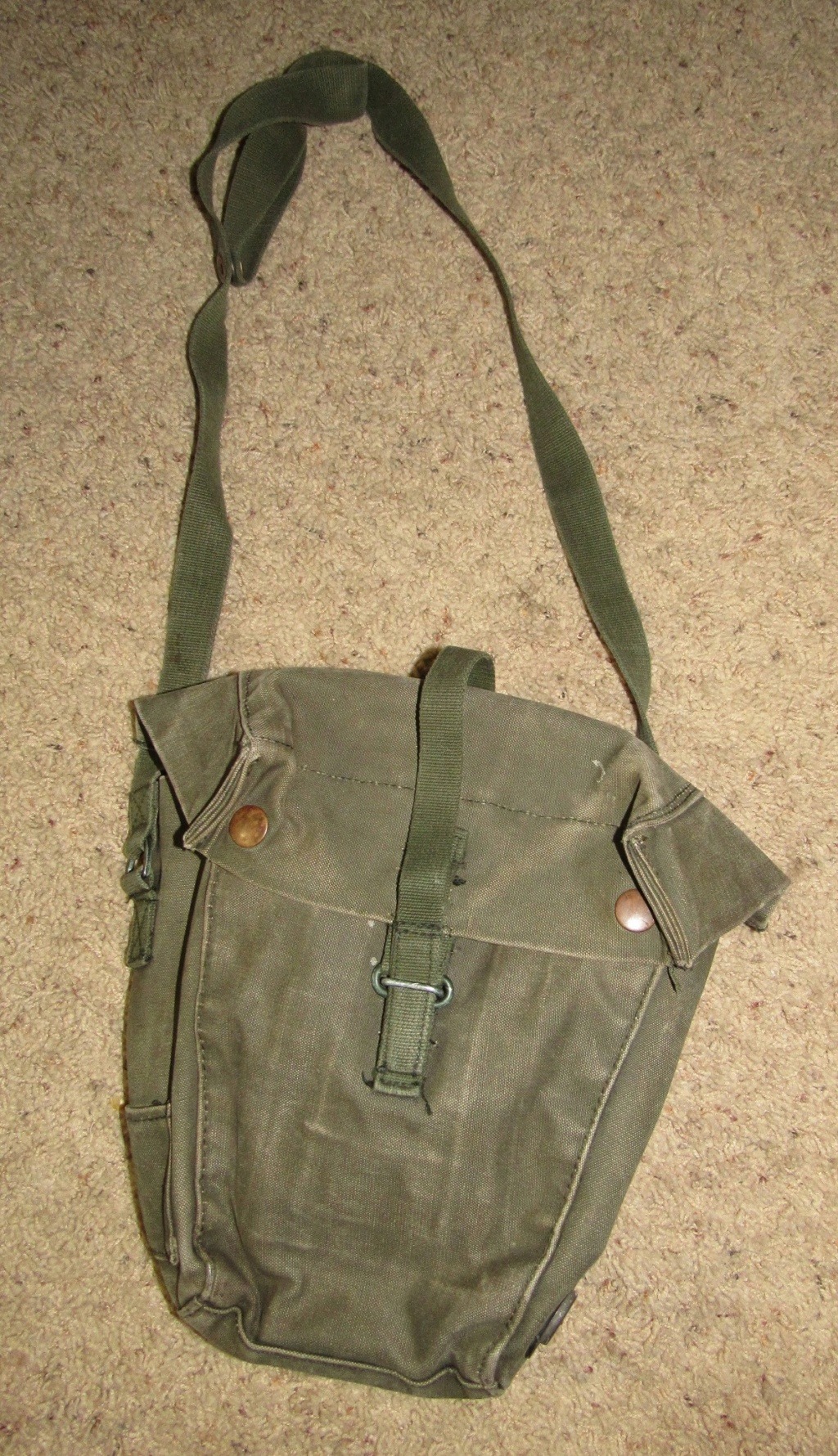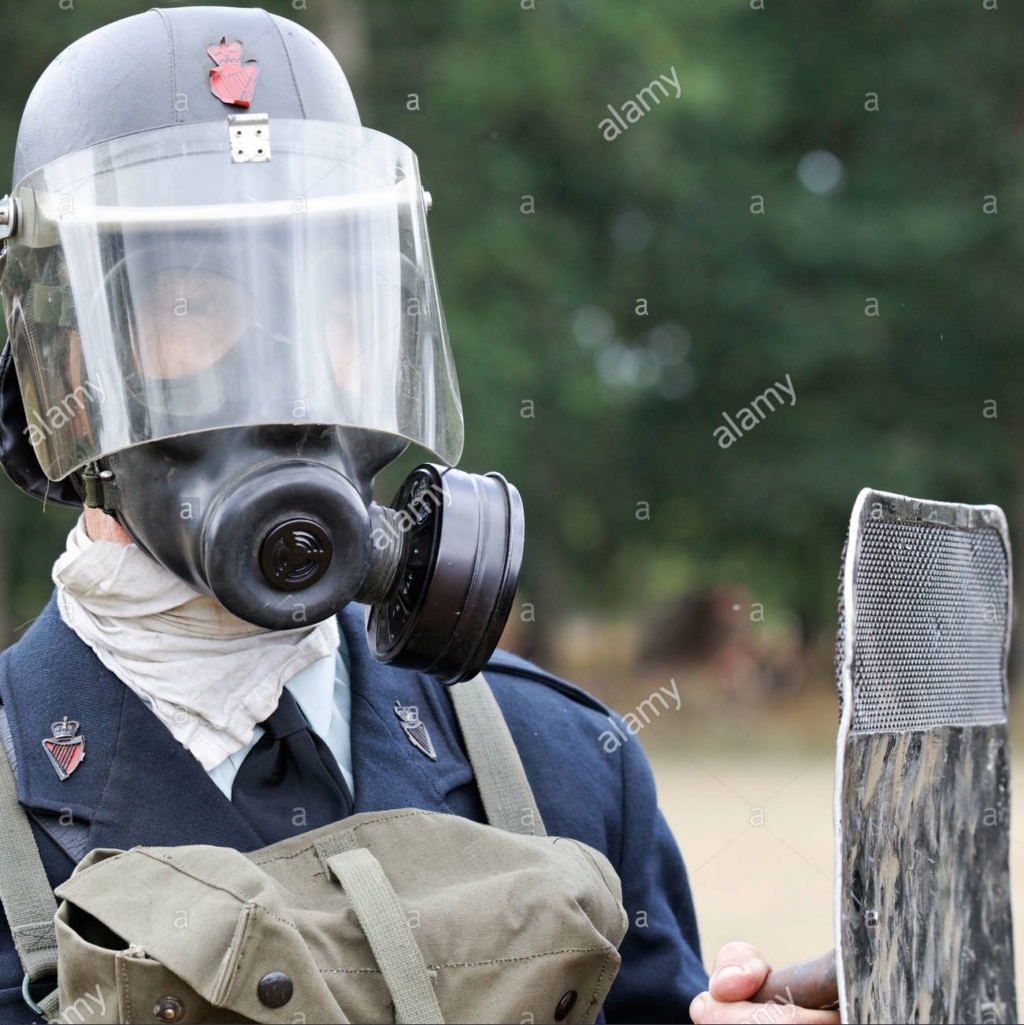 1980 dated belt.


1989 dated pouch with later black plastic Osprey canteen (2016) and cup (2004).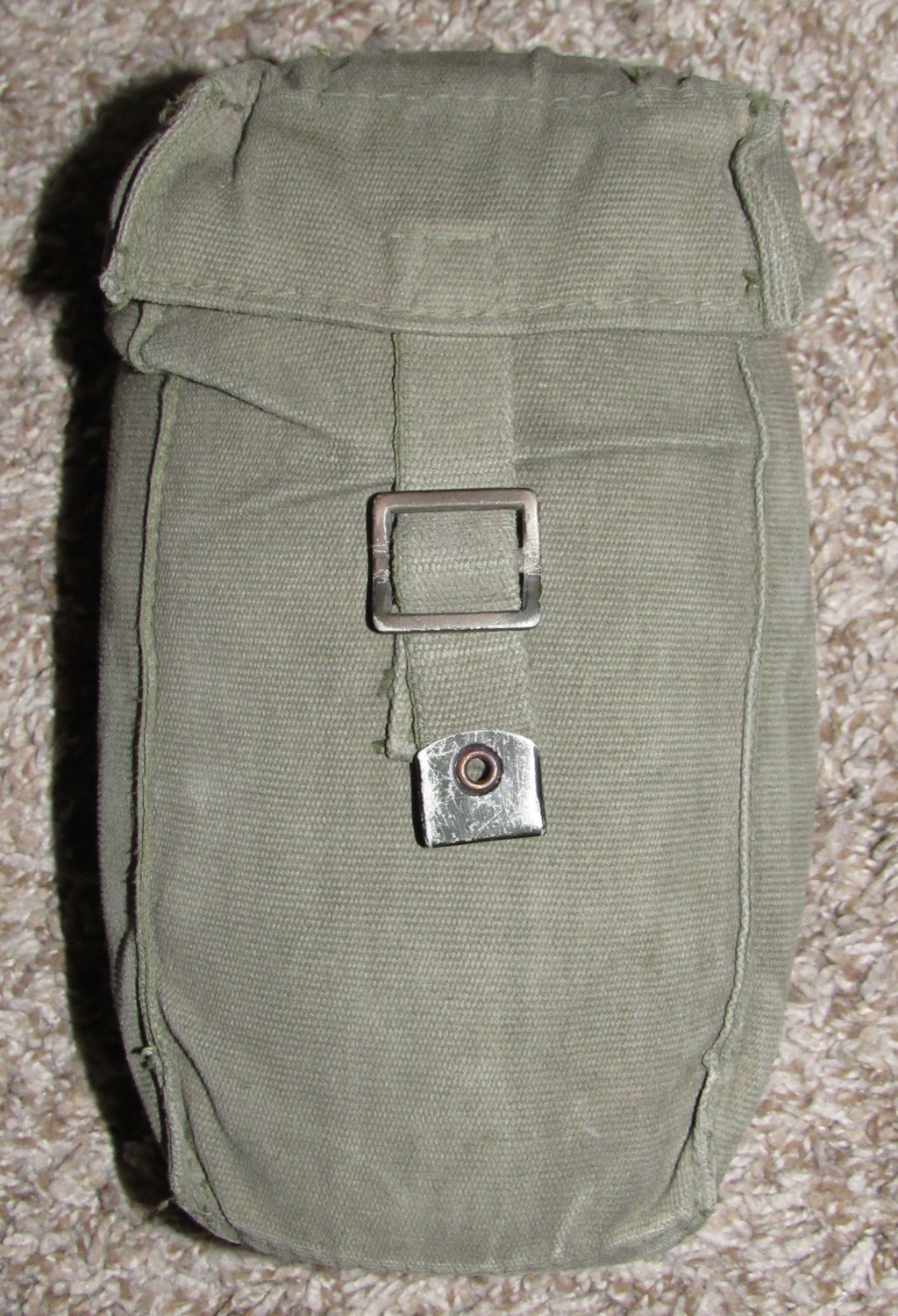 1987 dated Cape Carrier or "Bum Roll".
Yoke, named to a Warley but the stamp is worn away.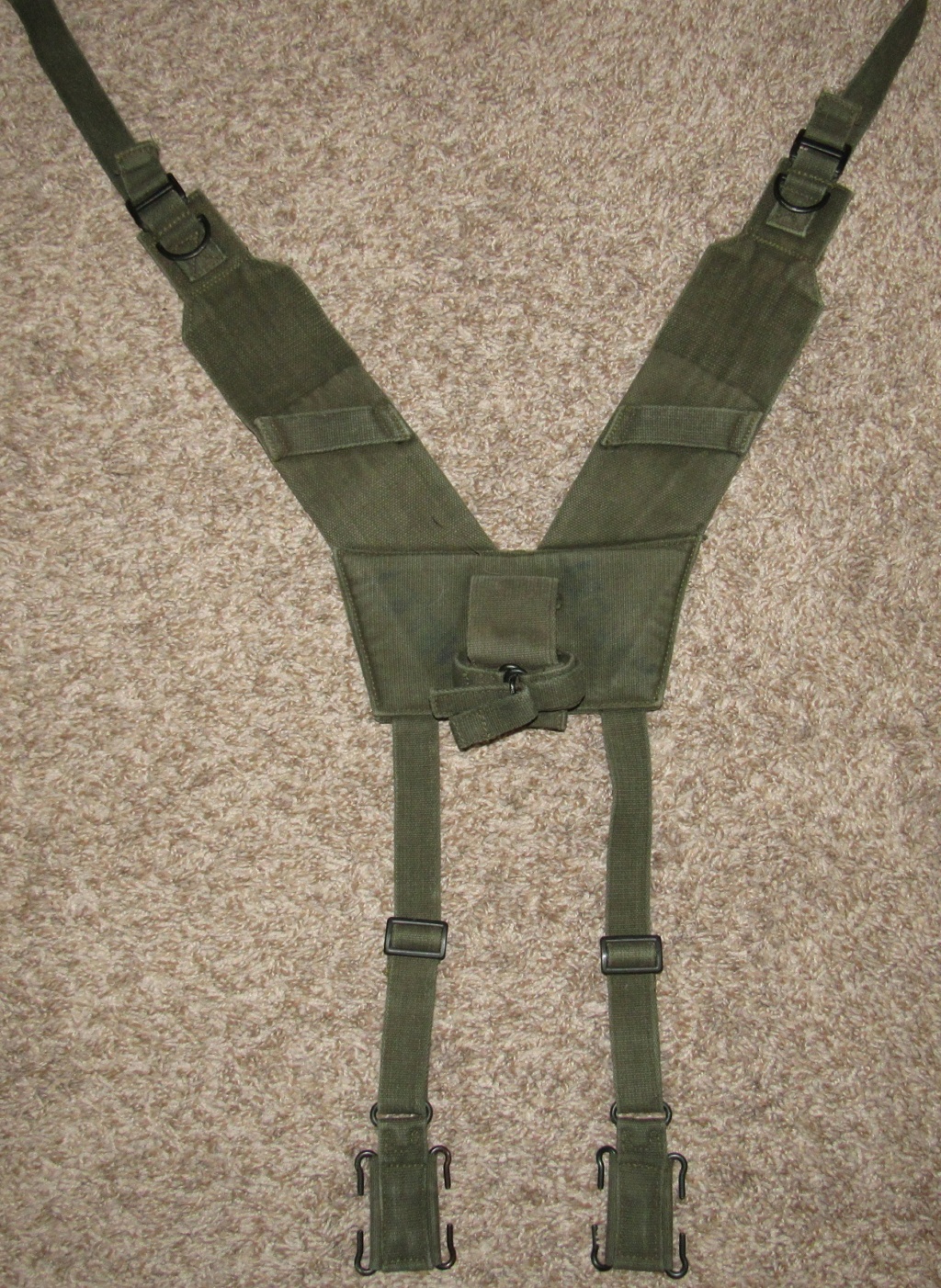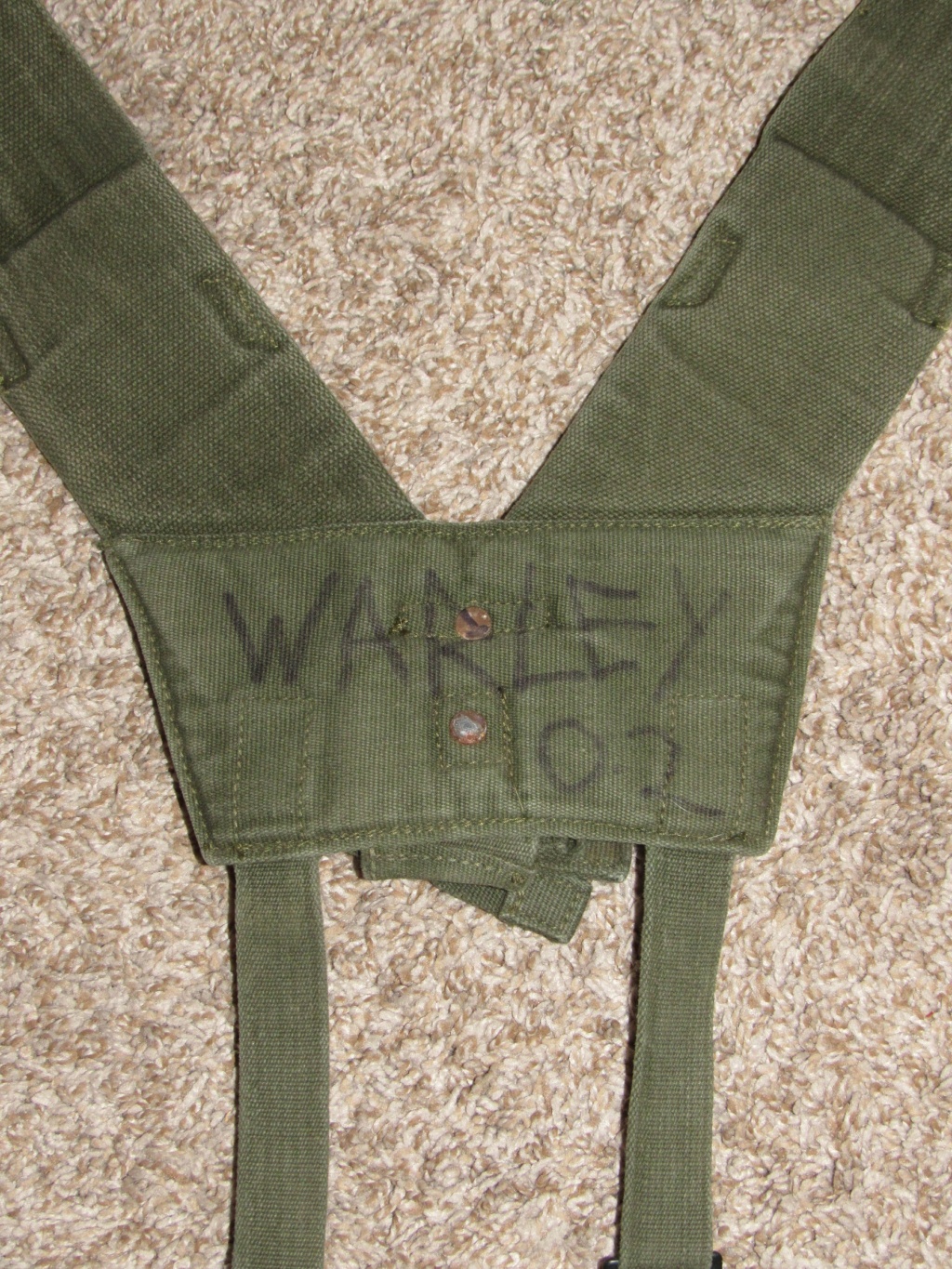 1979 dated Field Pack, with some sort of inventory sticker still attached despite being named to at least 2 or 3 different blokes.
I neglected to take individual pics, but I later got some kidney pouches and a pair of left and right ammunition pouches (after customs confiscated the first
right hand pouch I ordered). I also have an L1A3 bayonet on there I'll cover next.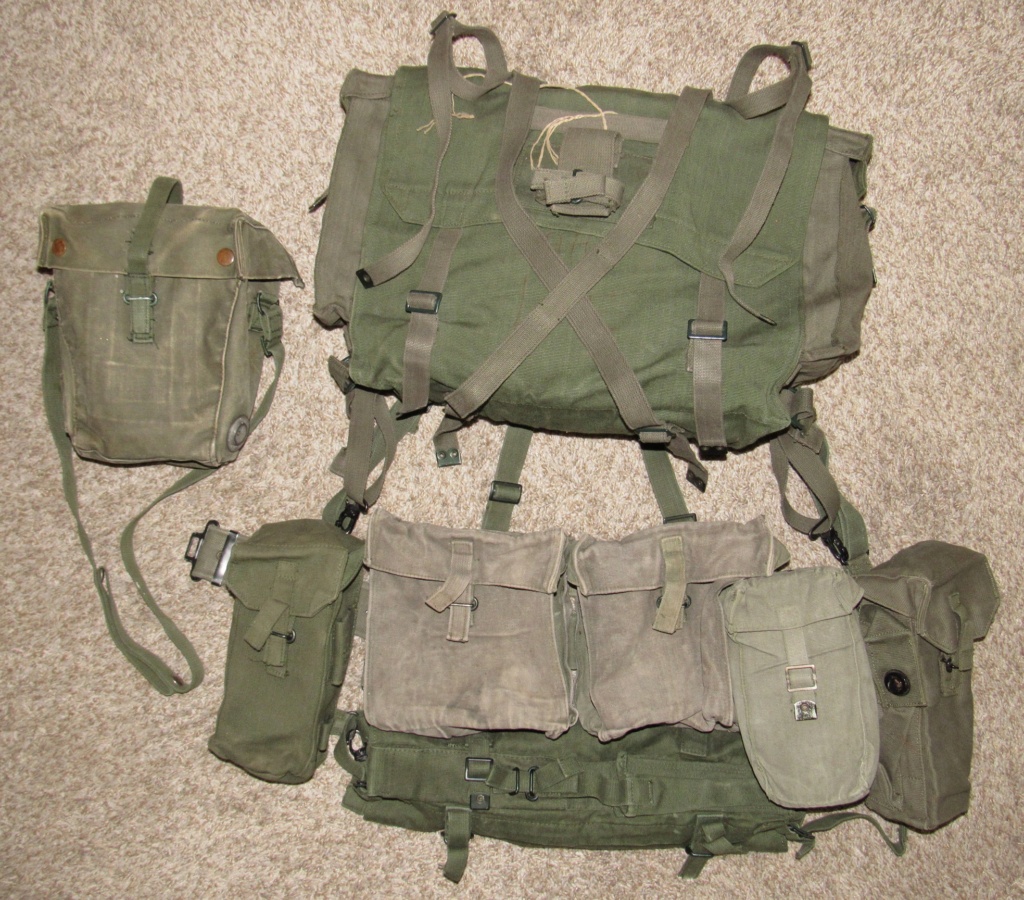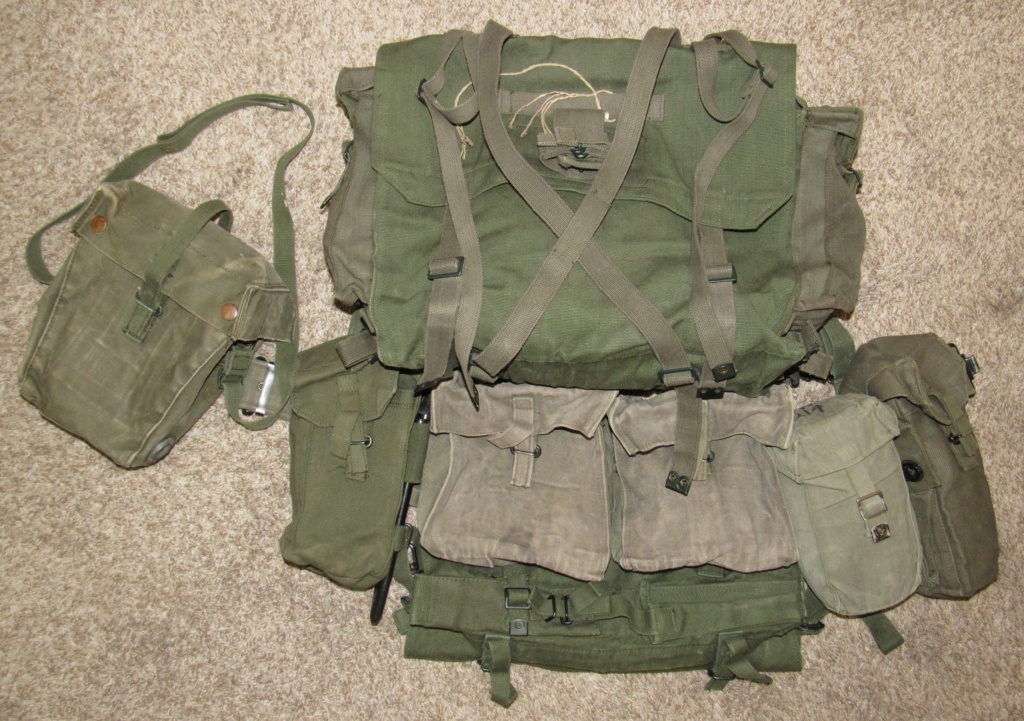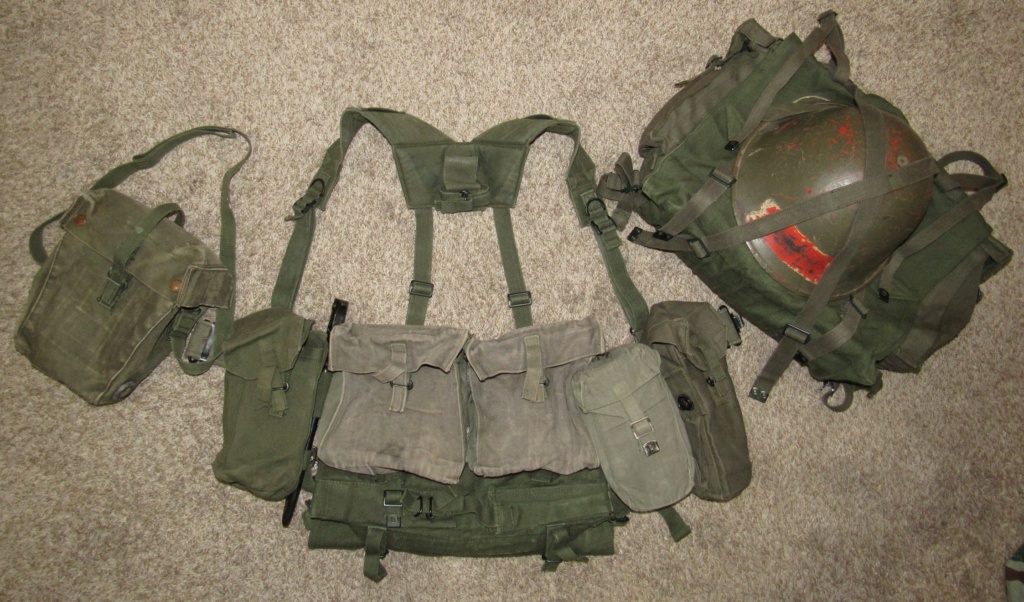 A former L1A1 converted A3 L1 SLR bayonet and scabbard, made by ED in 1958.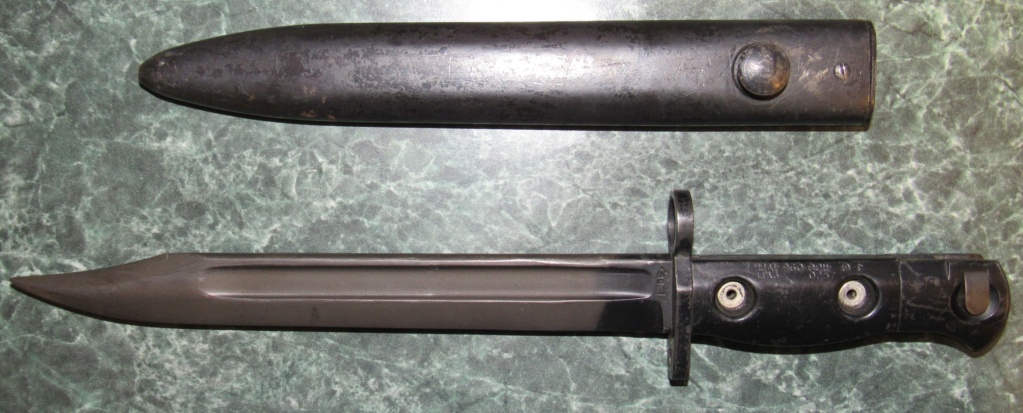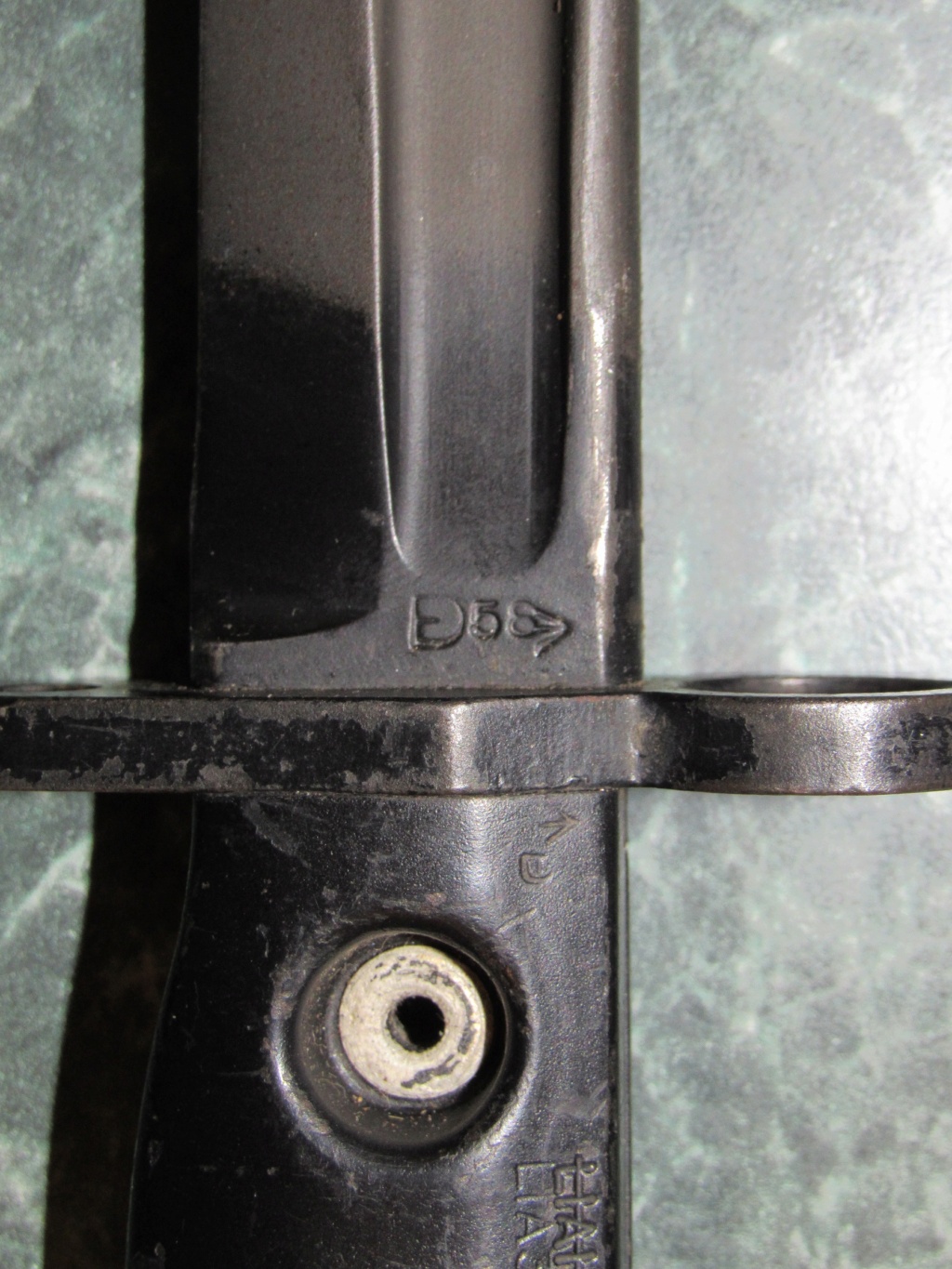 I picked up a pair of S6 respirators, one GD 4/1968 and one GD 6/1977 at least according to the head harnesses.
They also came each with 1977 dated rubberized nylon carriers, albeit one much dirtier than the other.
No filters, but one bag still had a pair of DIPCO 1978 gloves and some anti-fog paste and cloth, although the seller removed at least one item from the kit
so customs wouldn't seize it.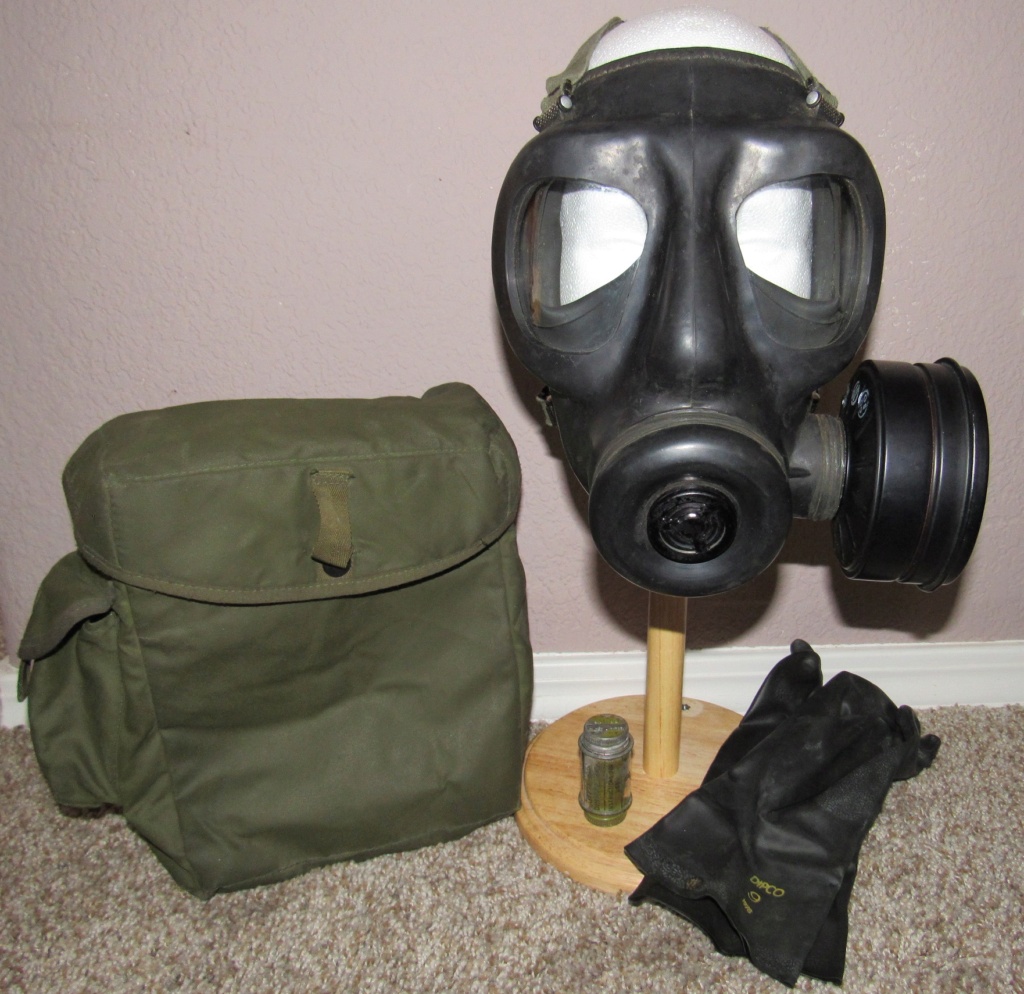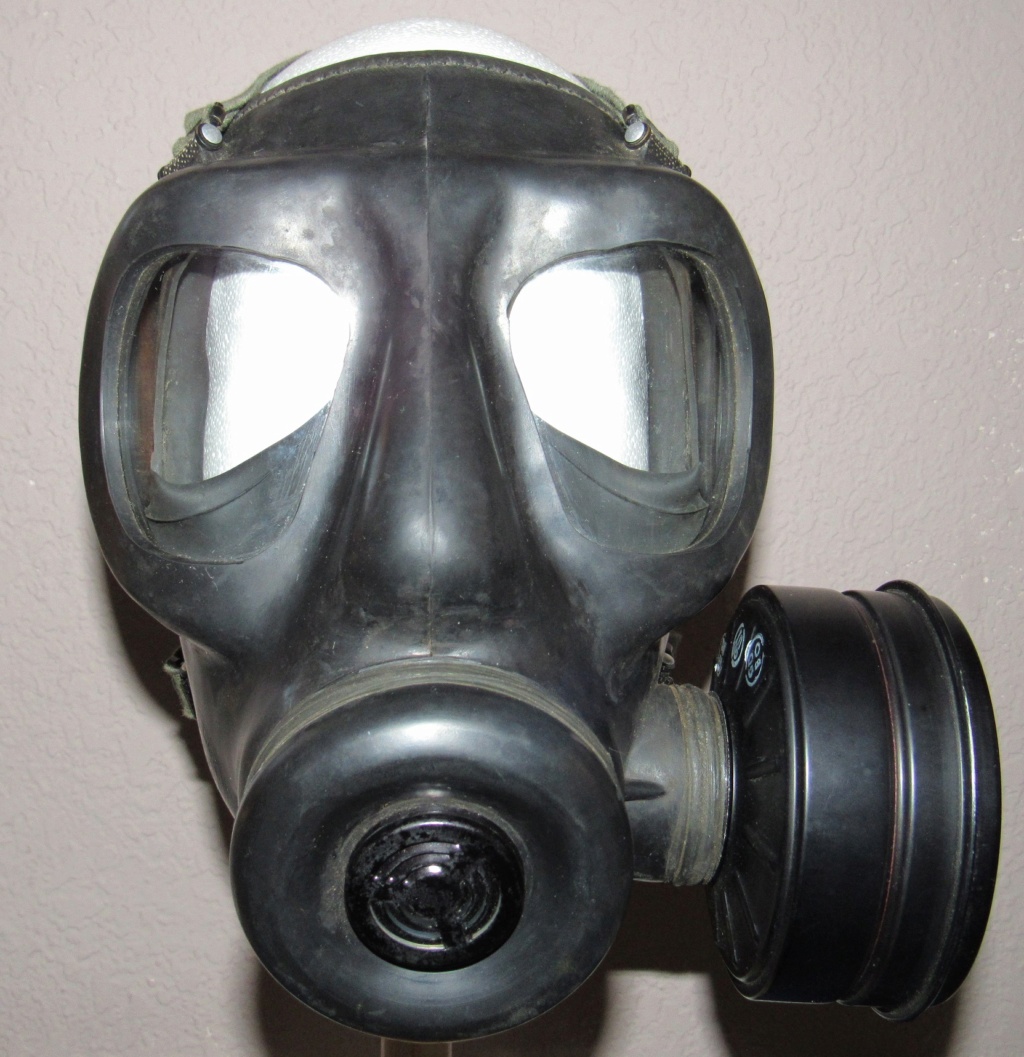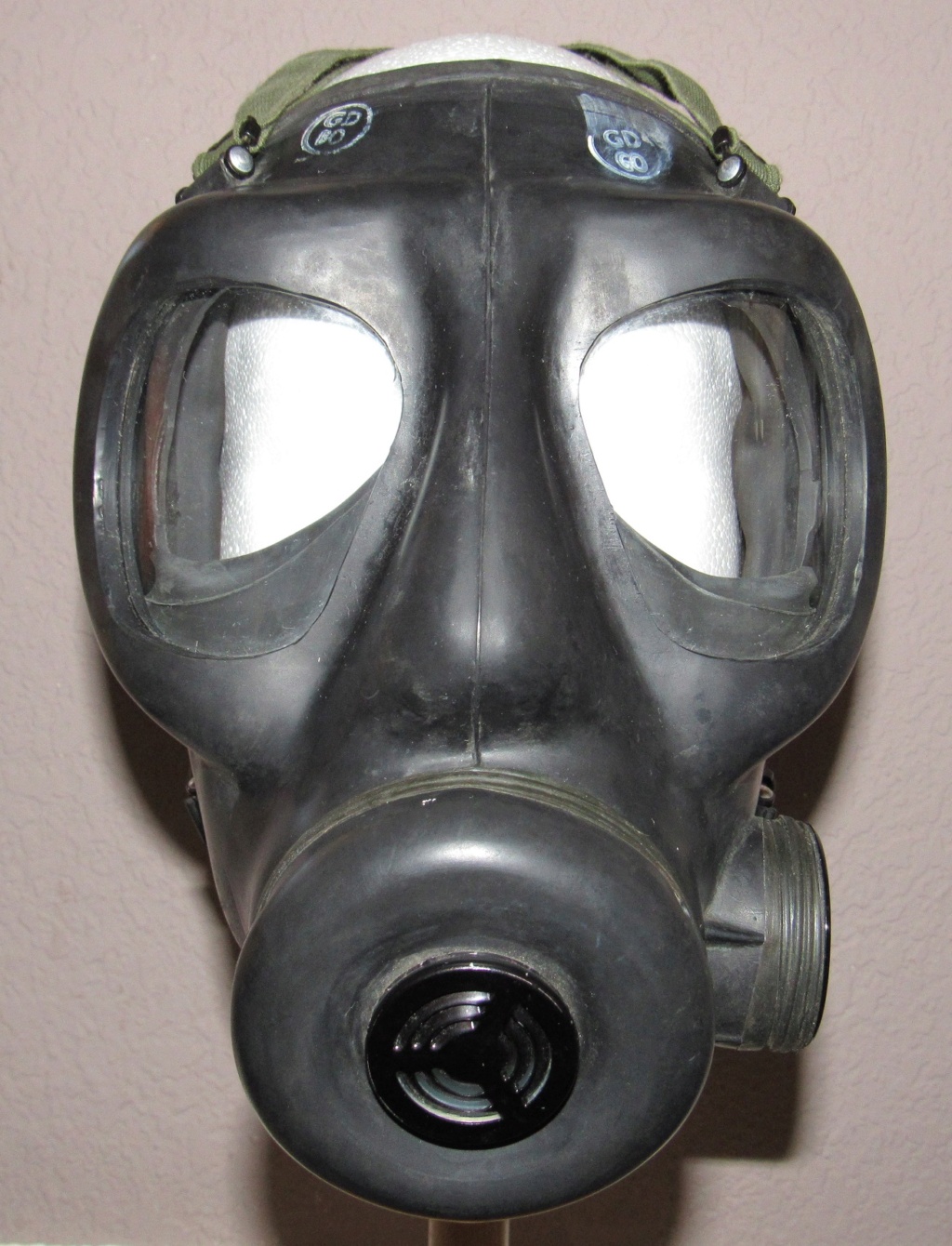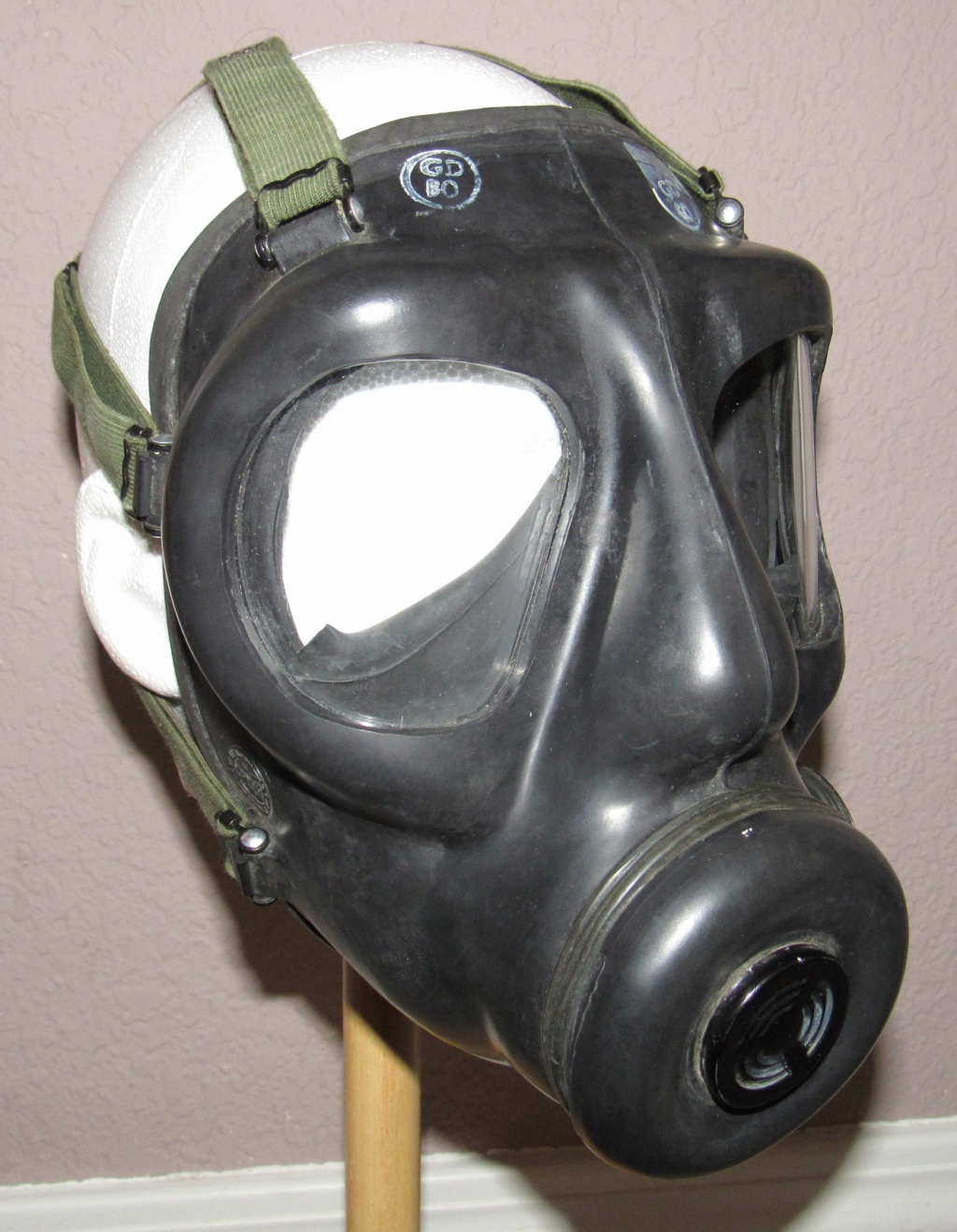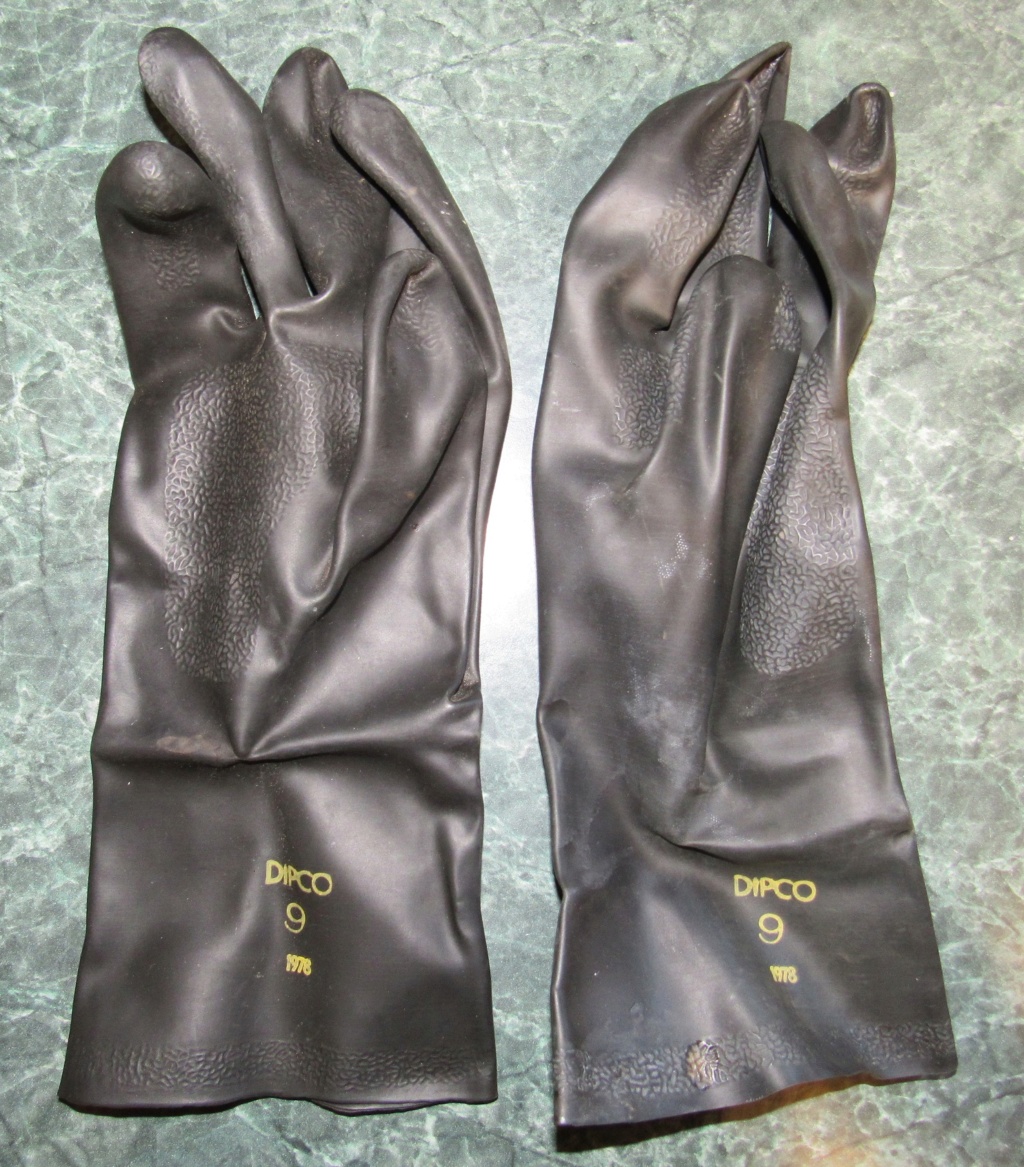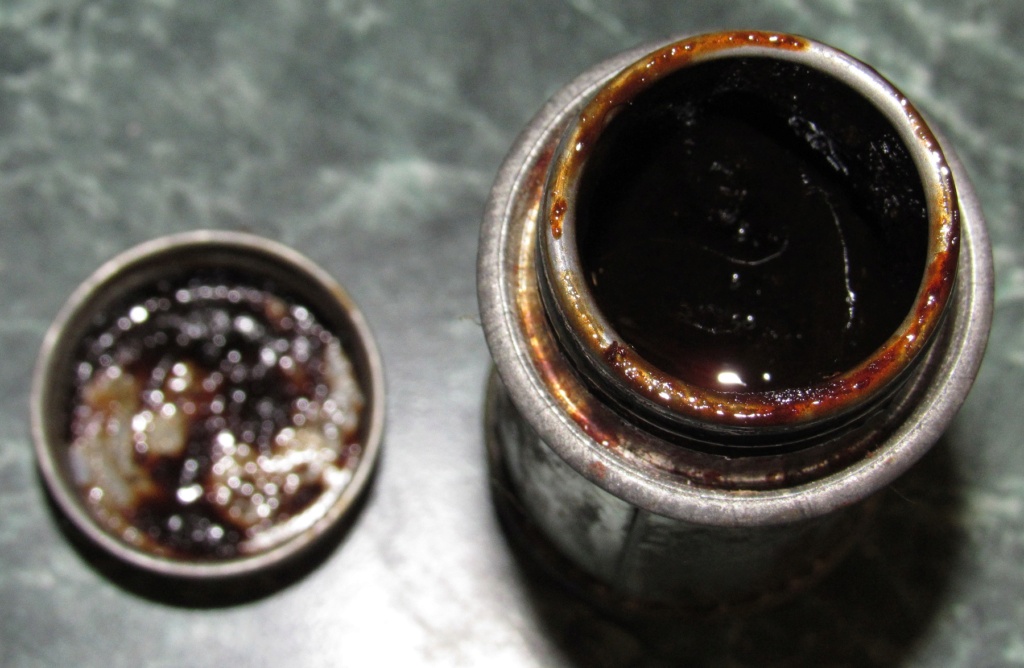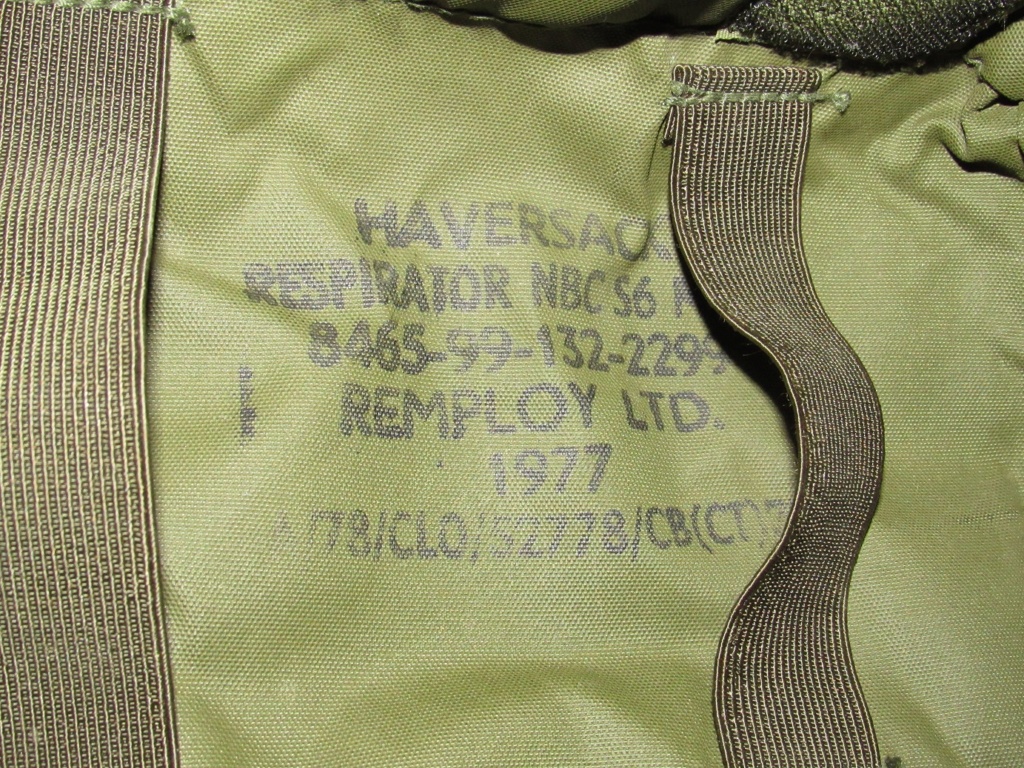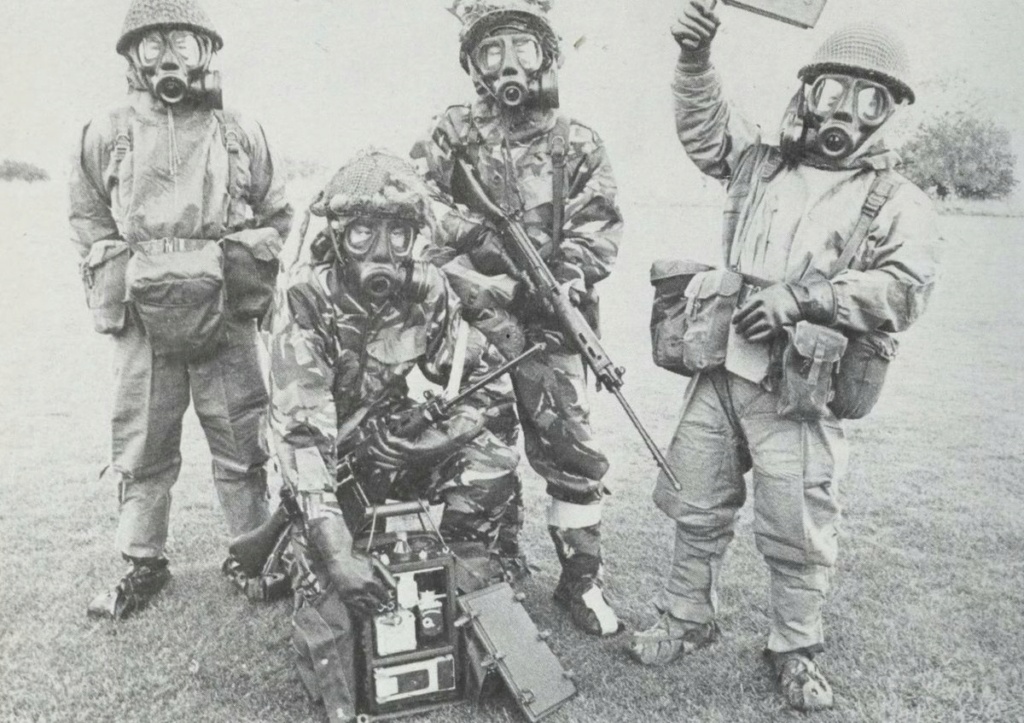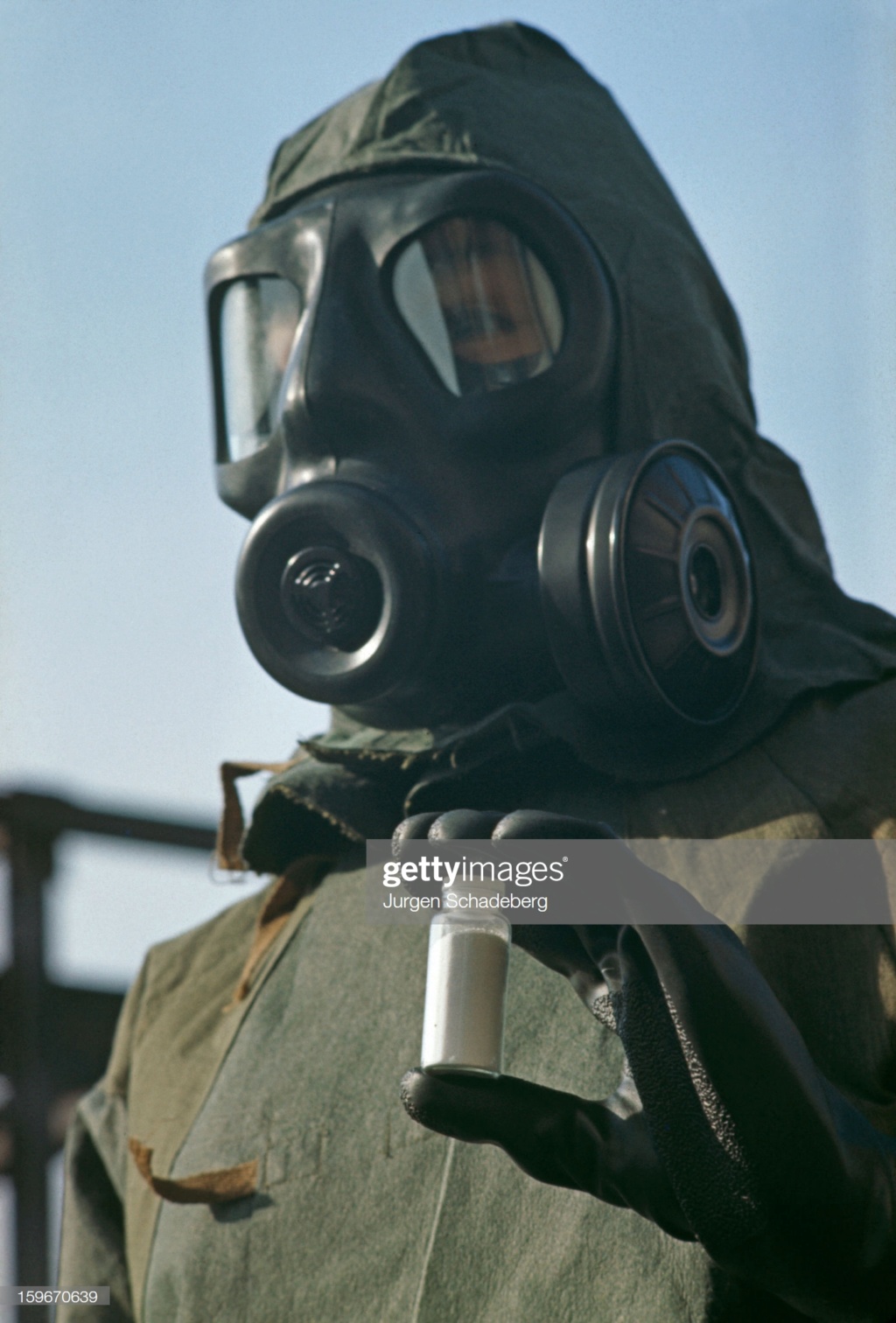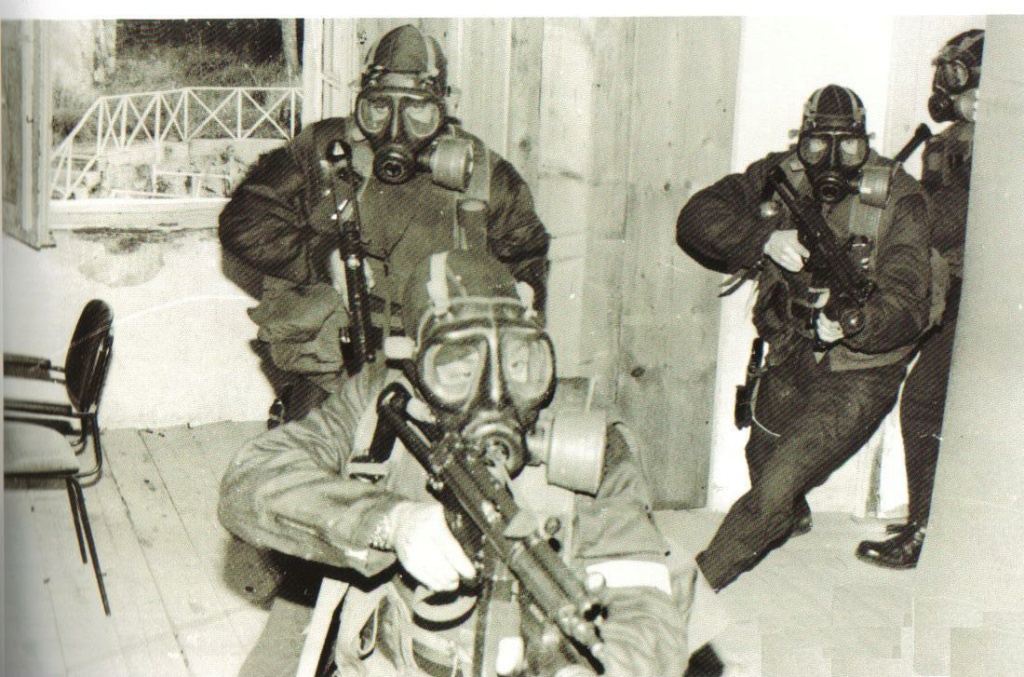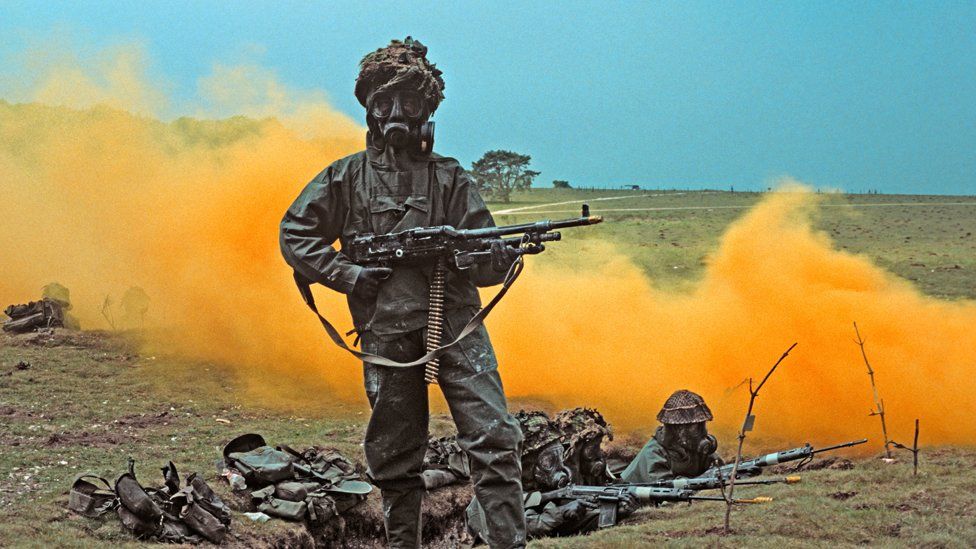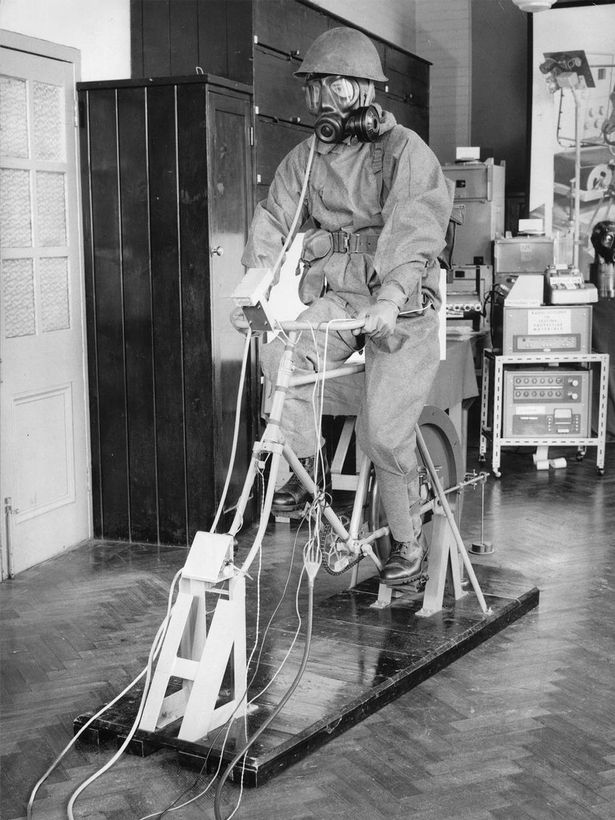 A 1968 Pattern DPM uniform, with smock, trousers, and forage "crap" cap according to one UKAF wiki.
Under what circumstances would this forage cap be worn? I've seen a number on the market but only have maybe one actual
usage photo of one, it seems berets are far more popular. Are they more of a cadet item?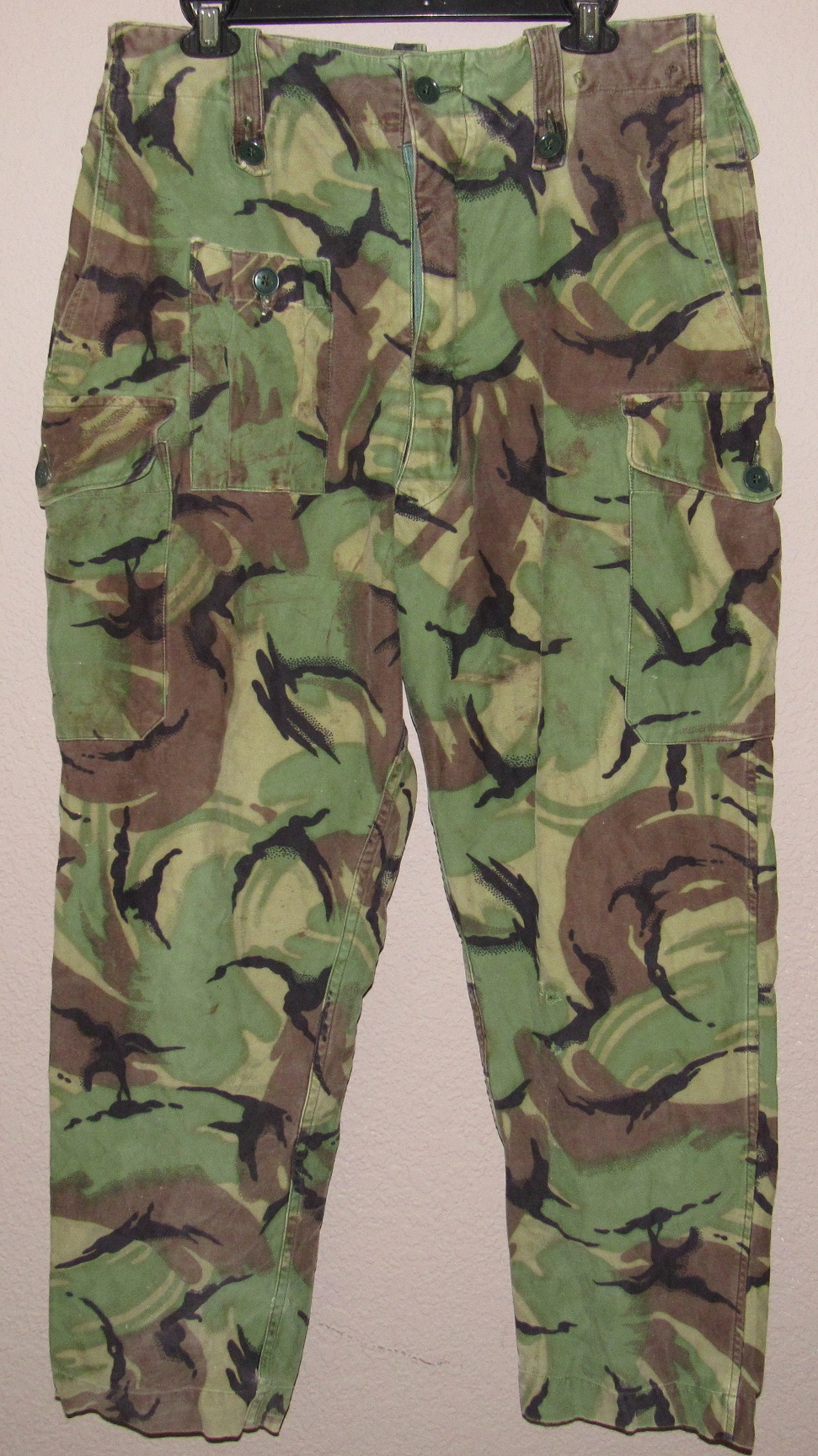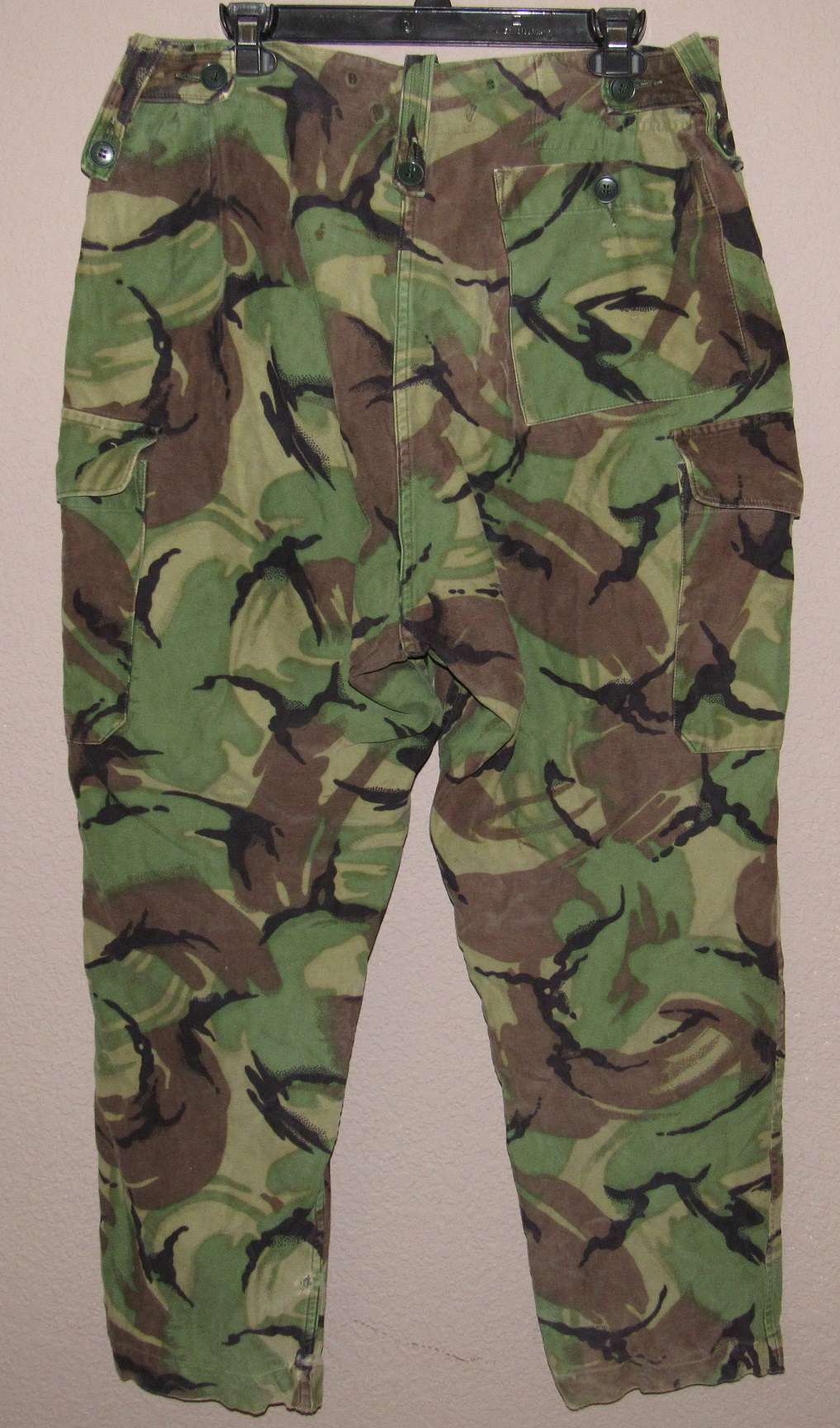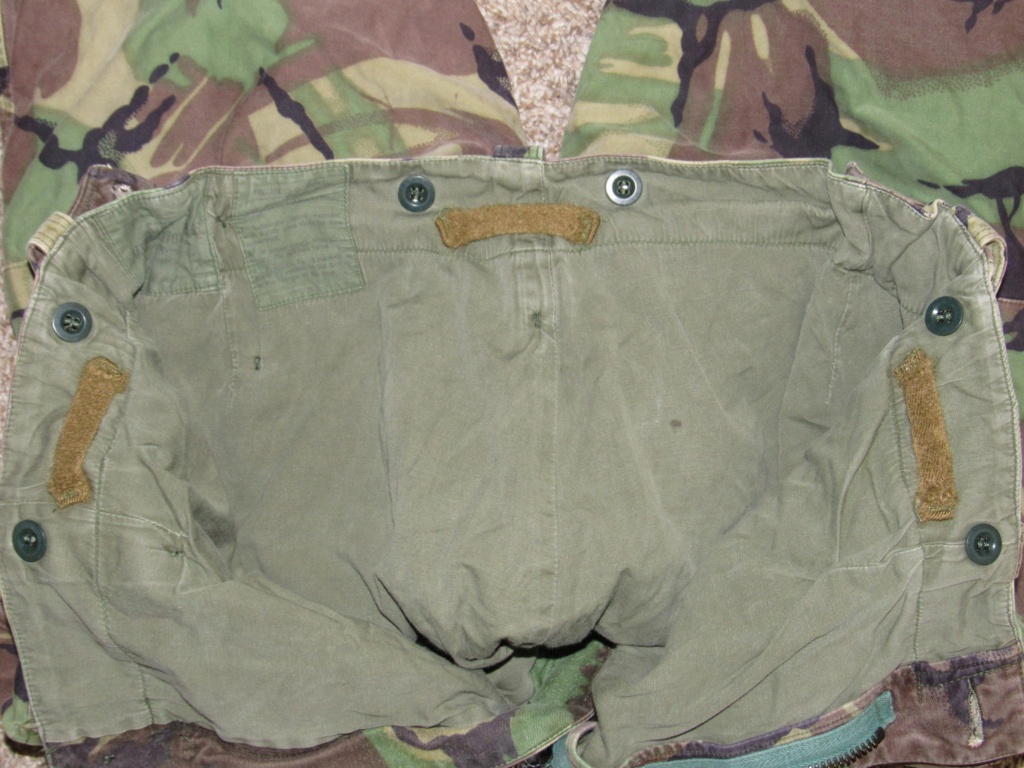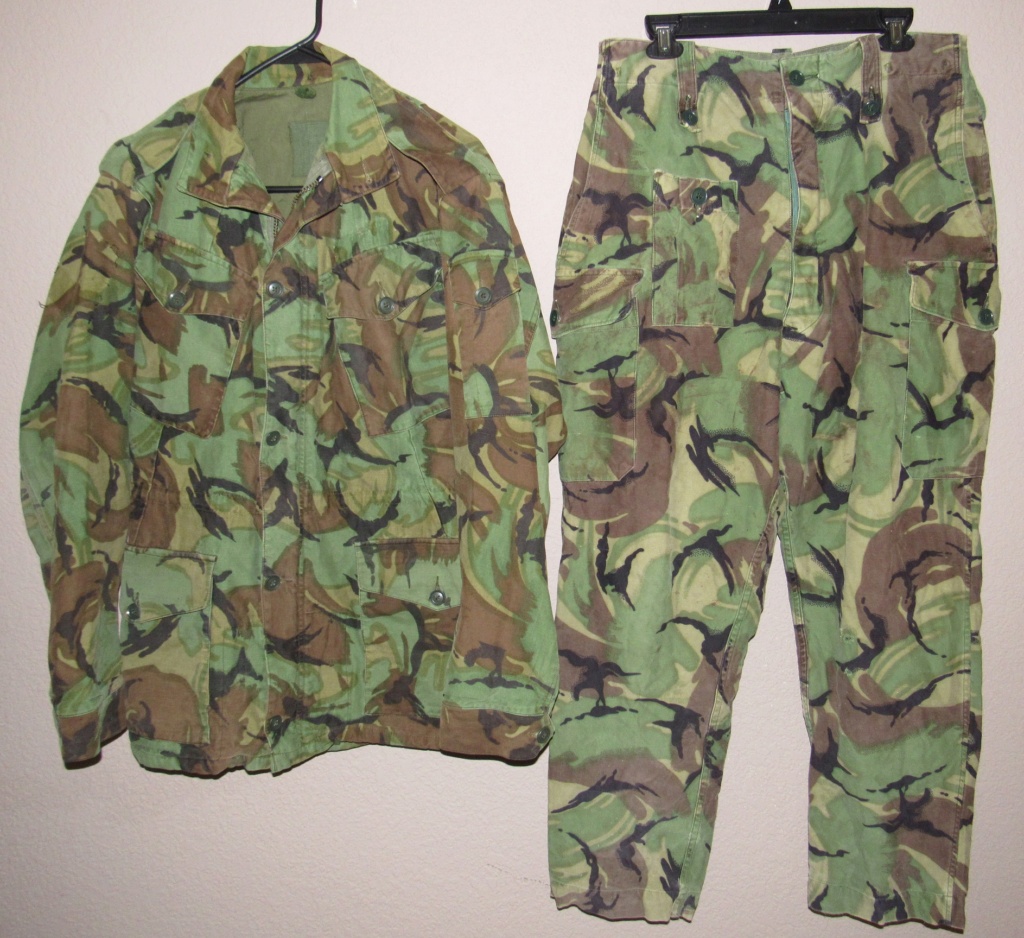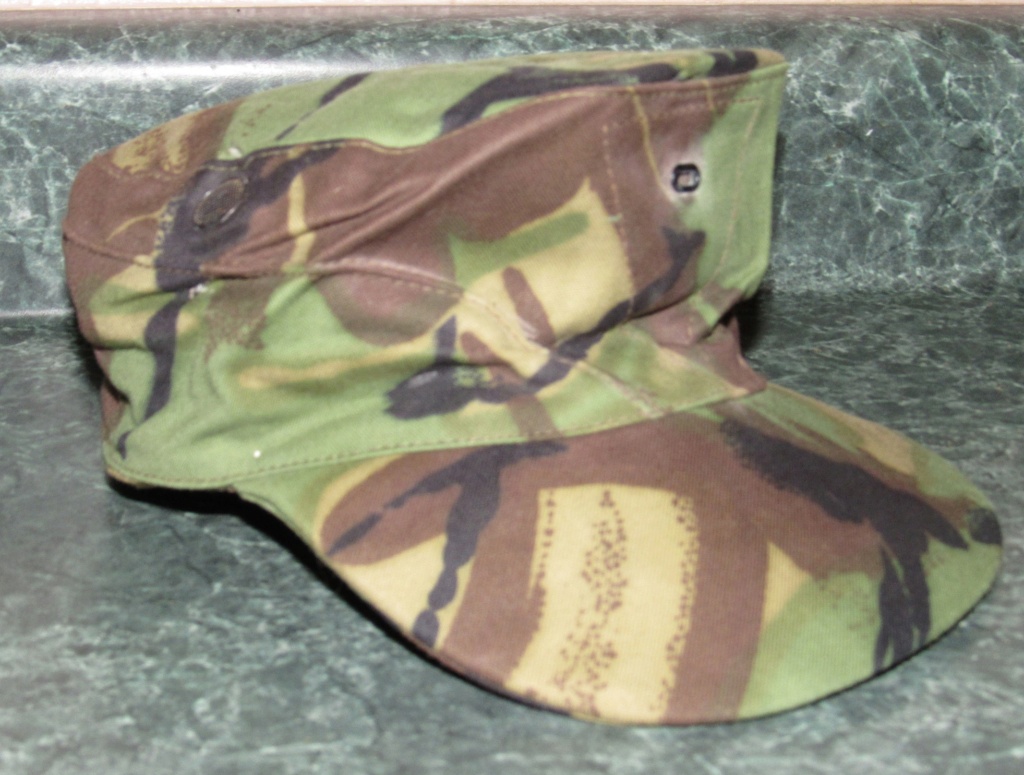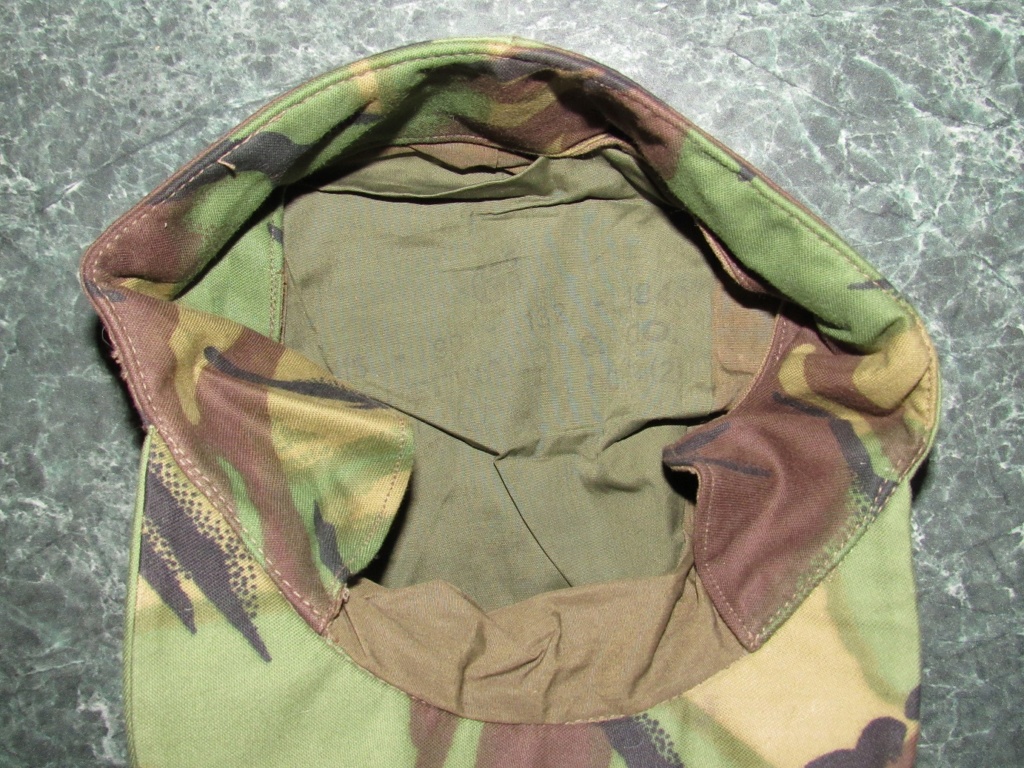 A (77 Pattern?) DPM para smock, insignia sadly removed.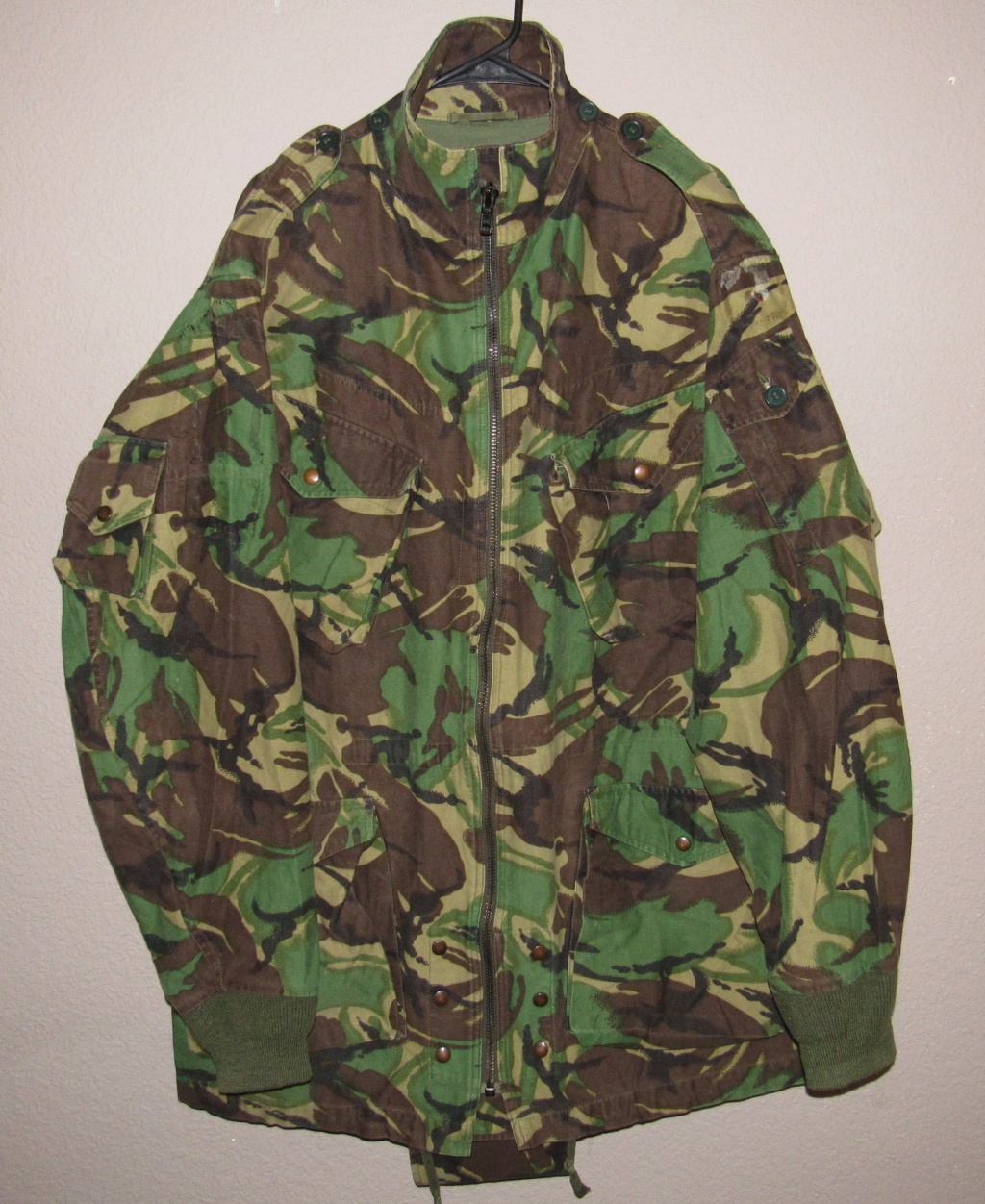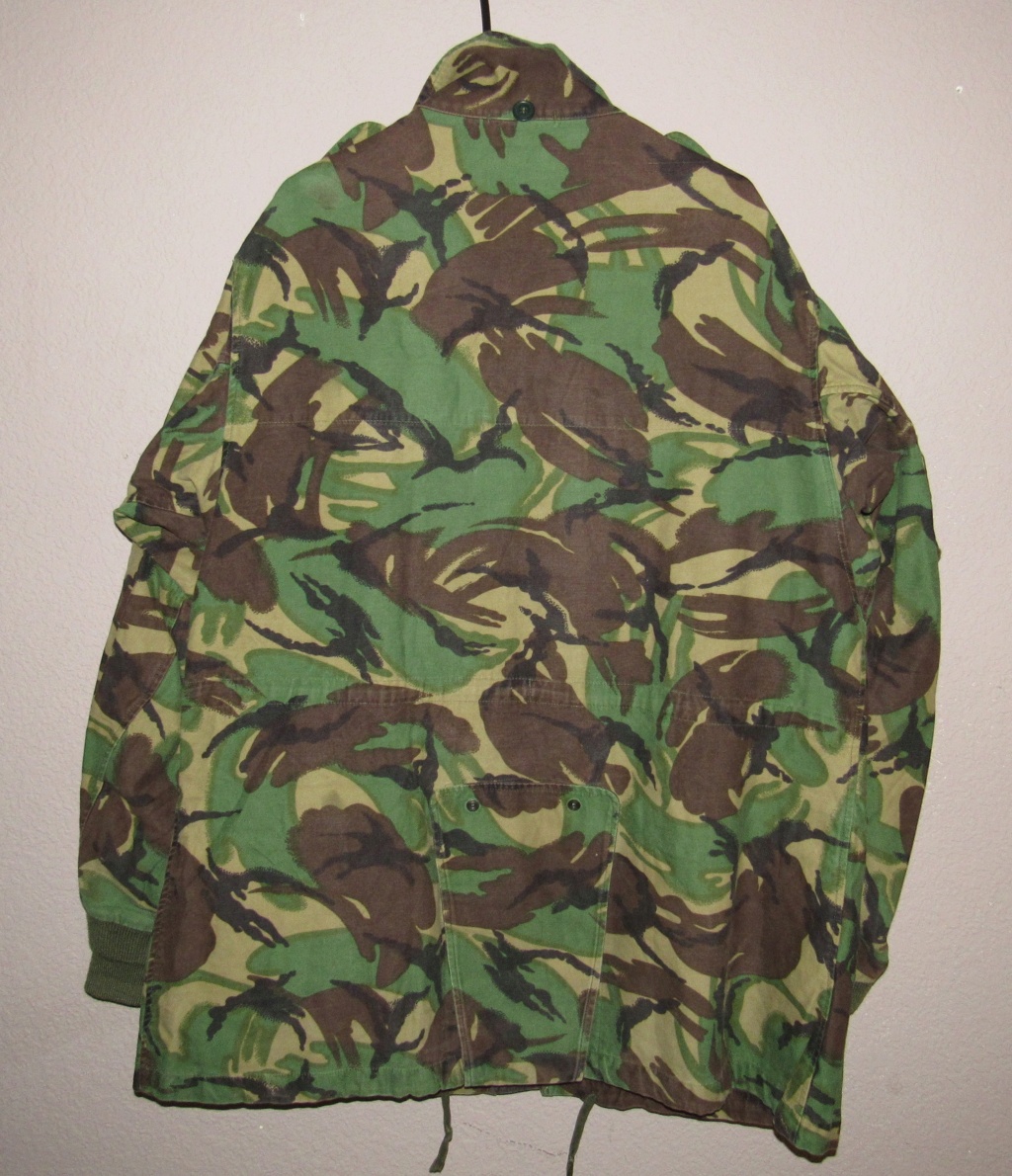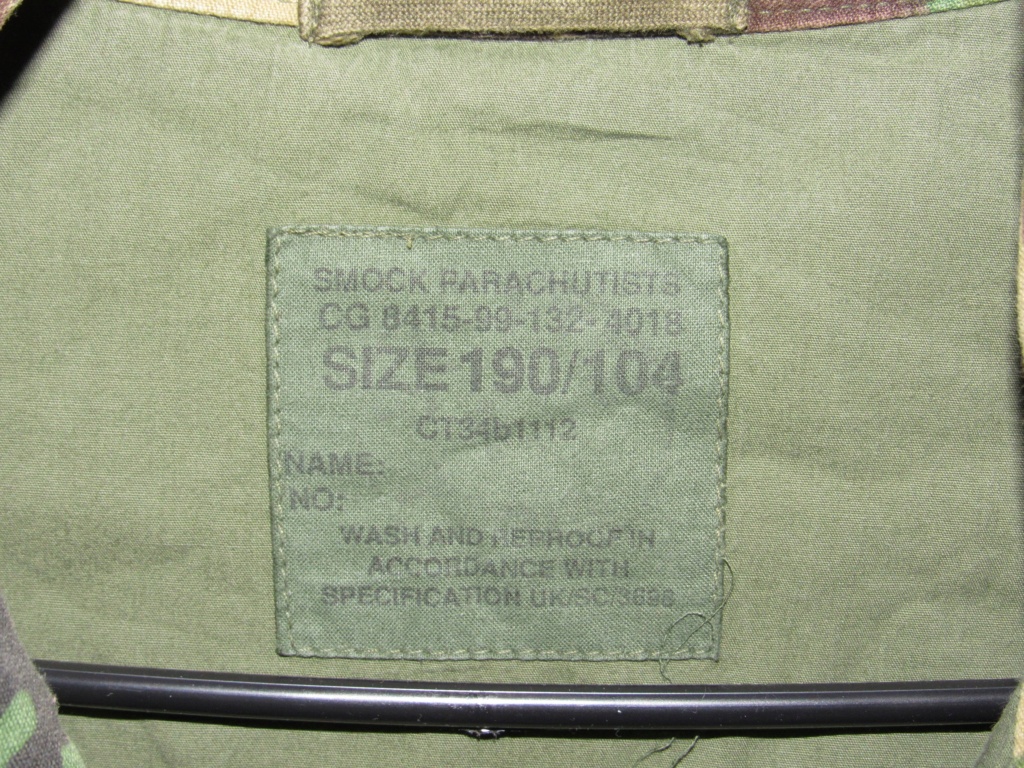 An 84? Pattern DPM uniform. The smock is patched and named to a Cpl. Lappin.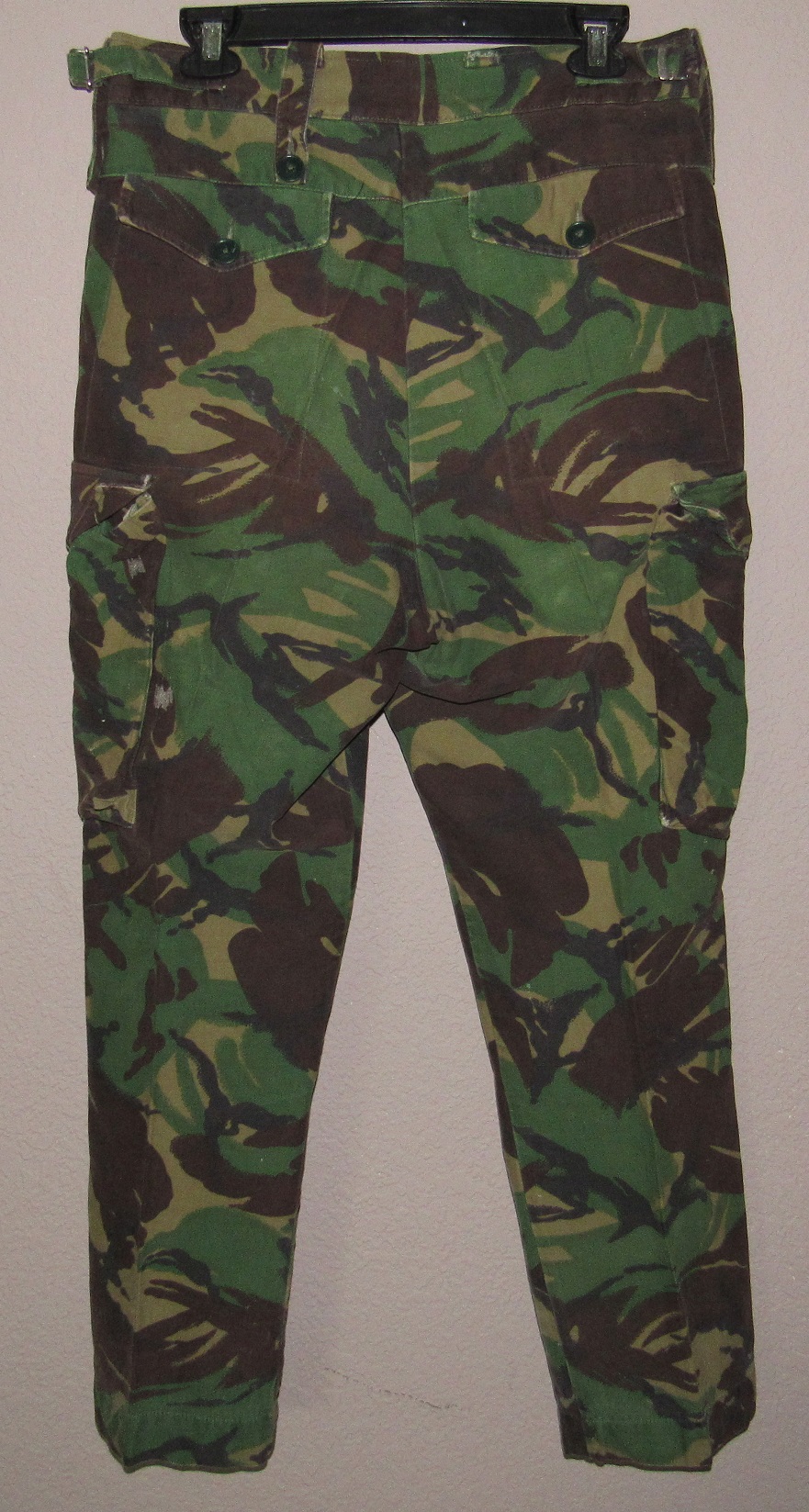 85 Pattern desert DDPM uniform in the standard pattern.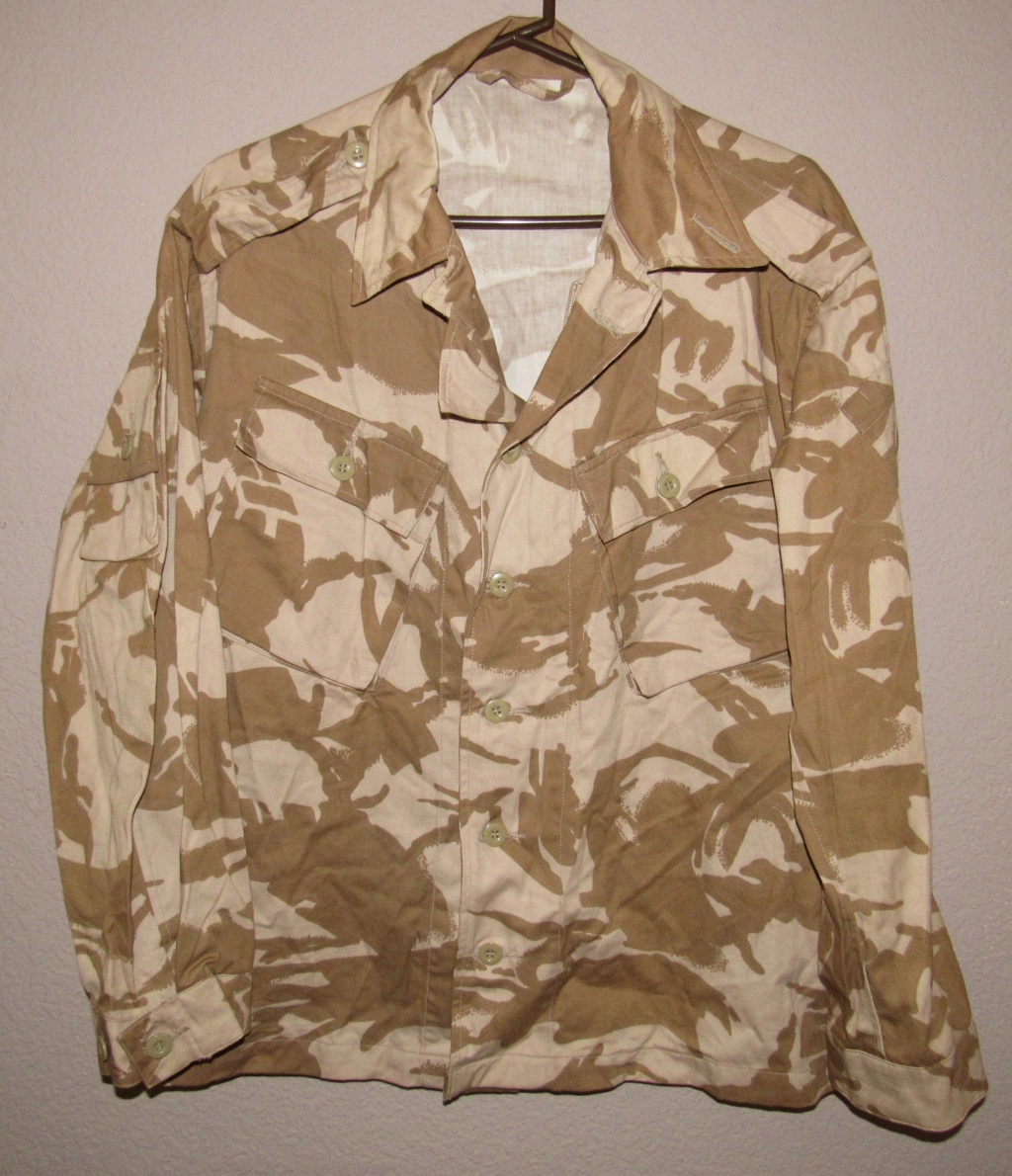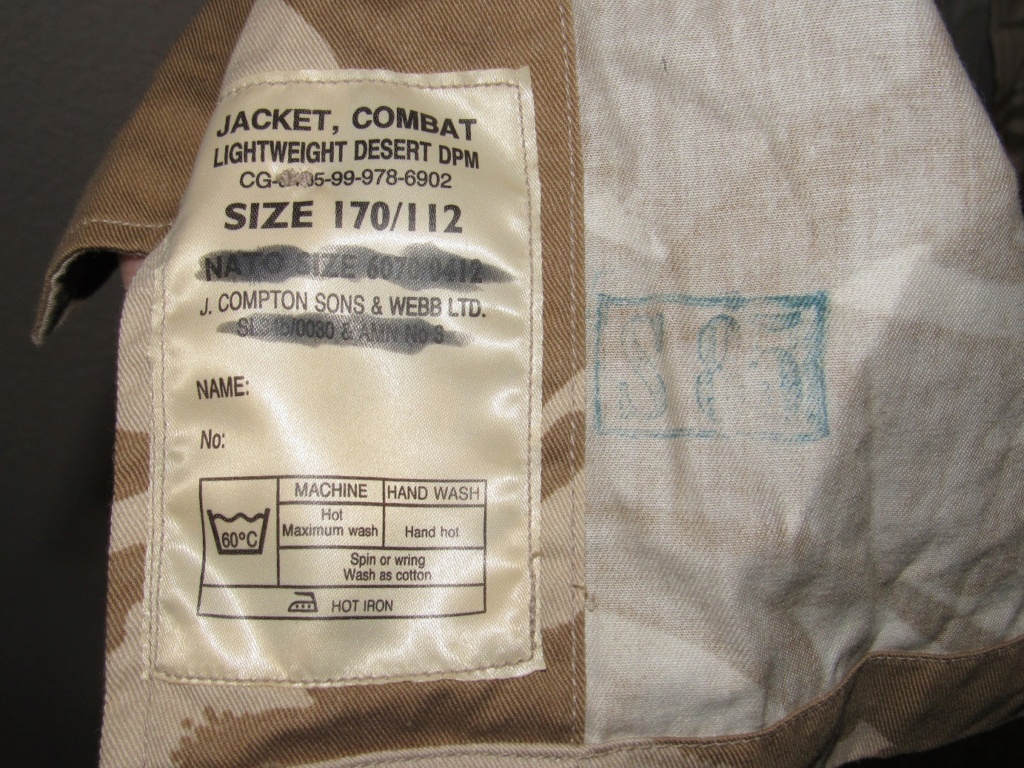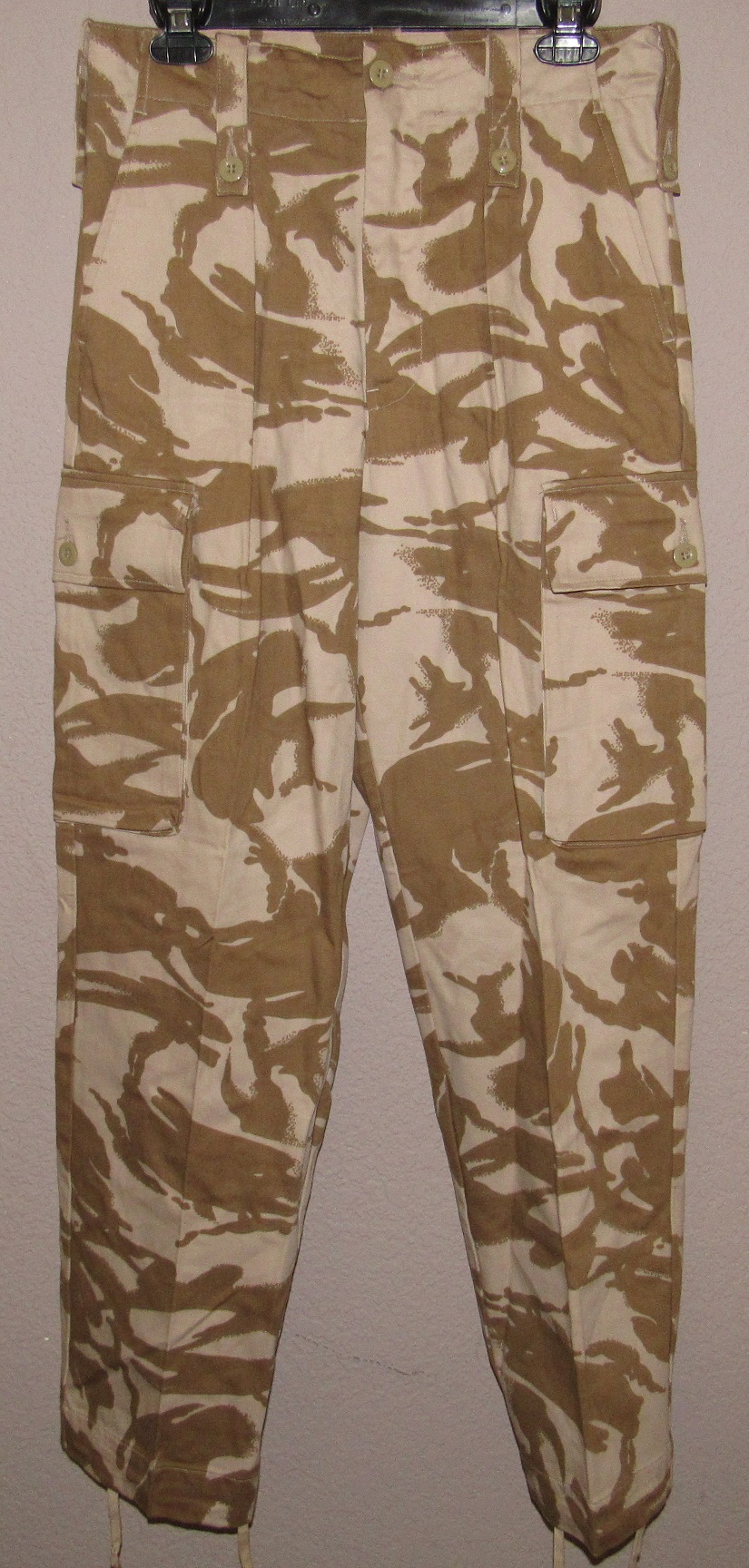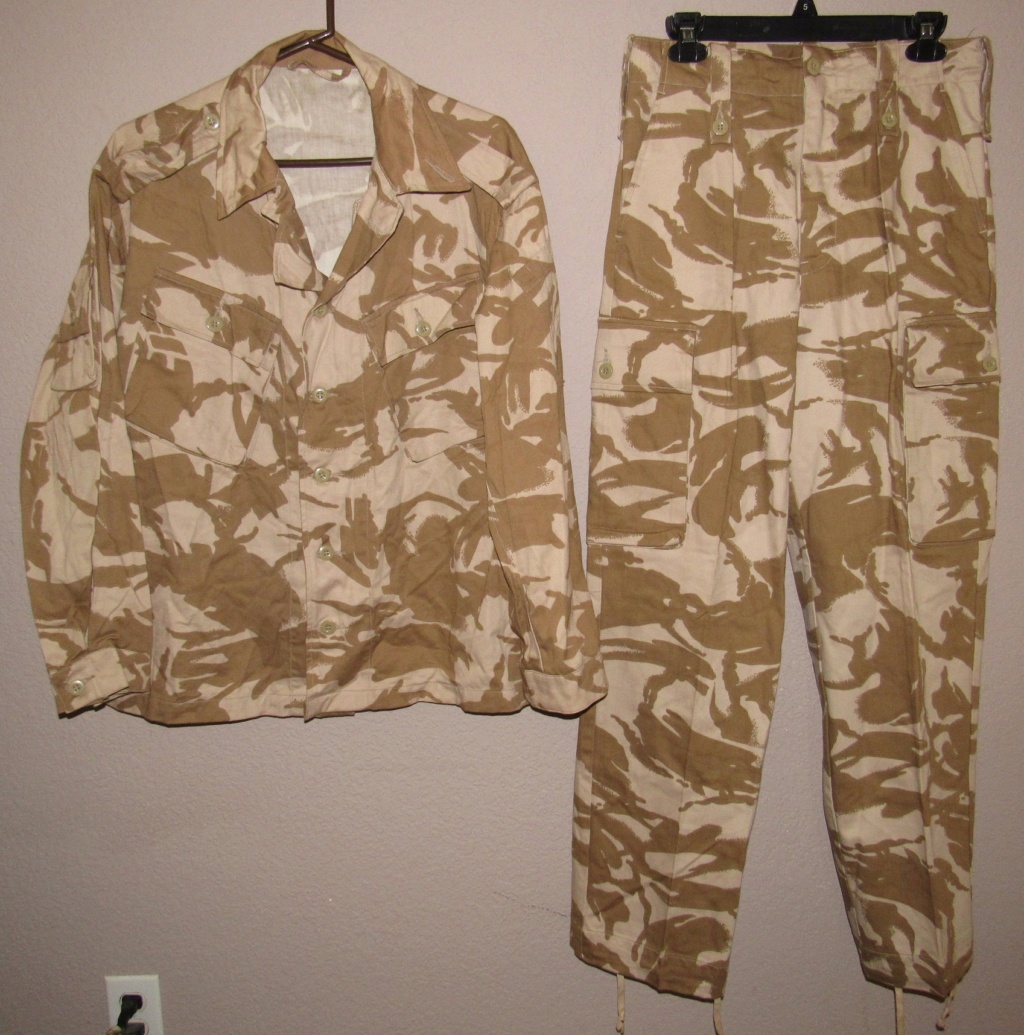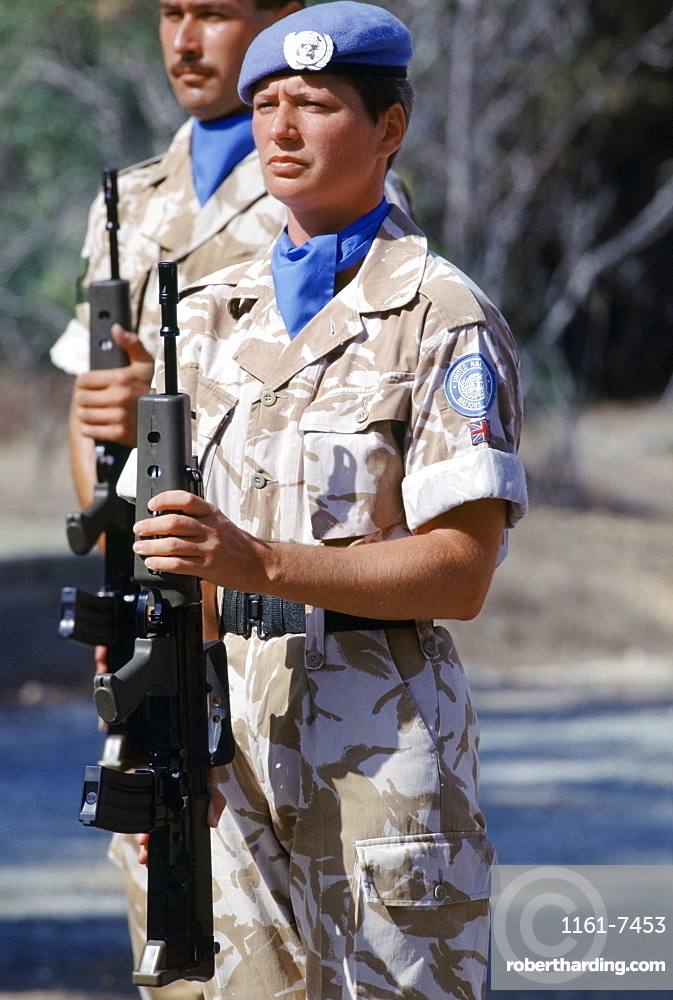 A couple of shirts, a pair of trousers, and an empty CBA vest cover in the "sparse" 85 Pat DDPM.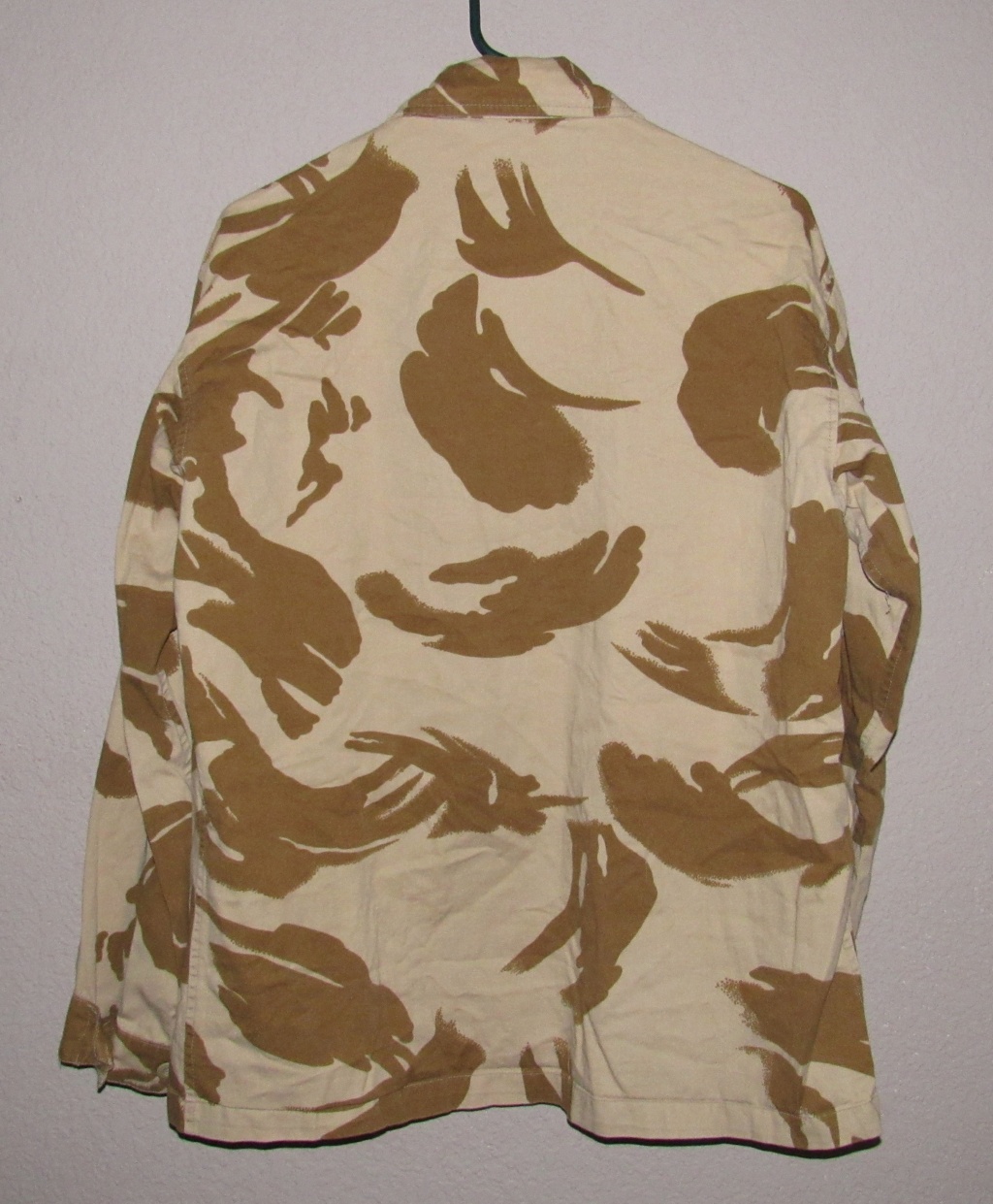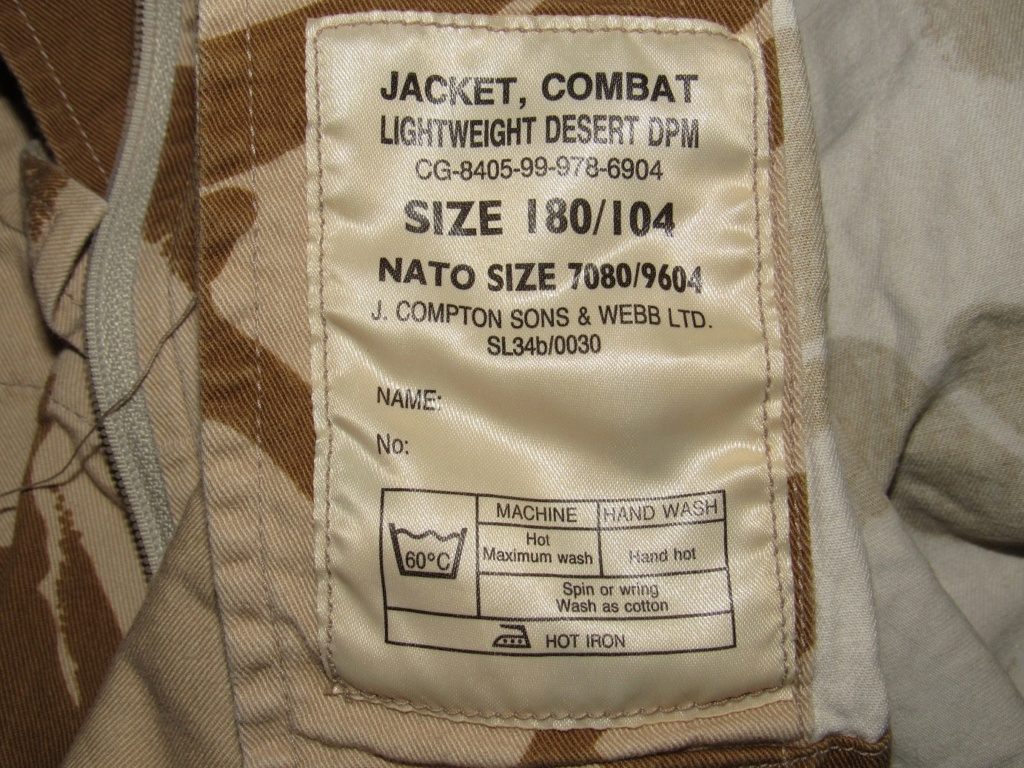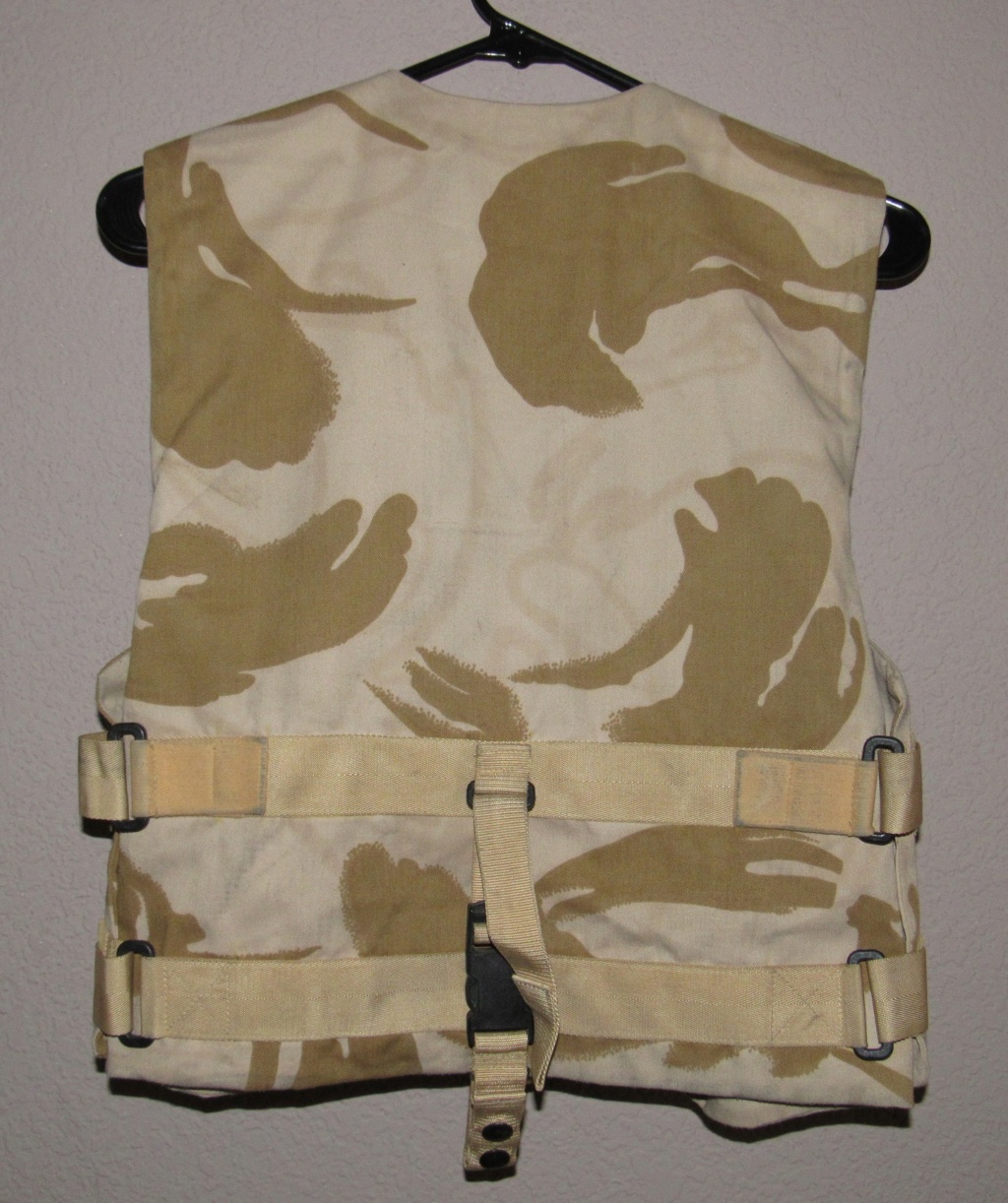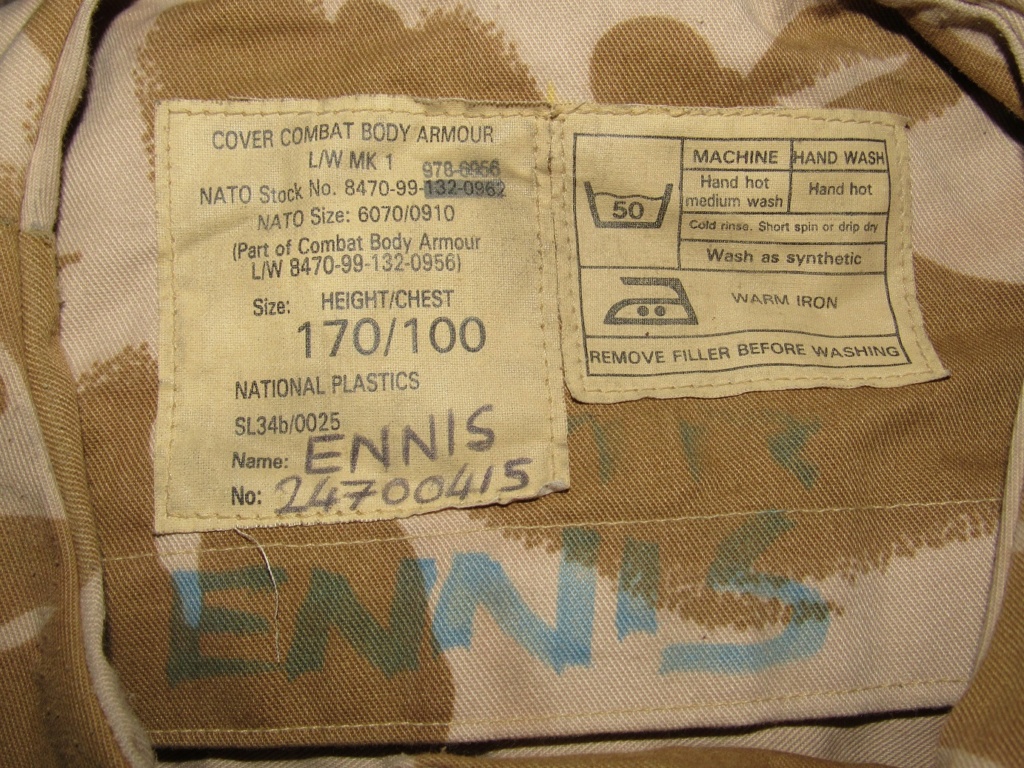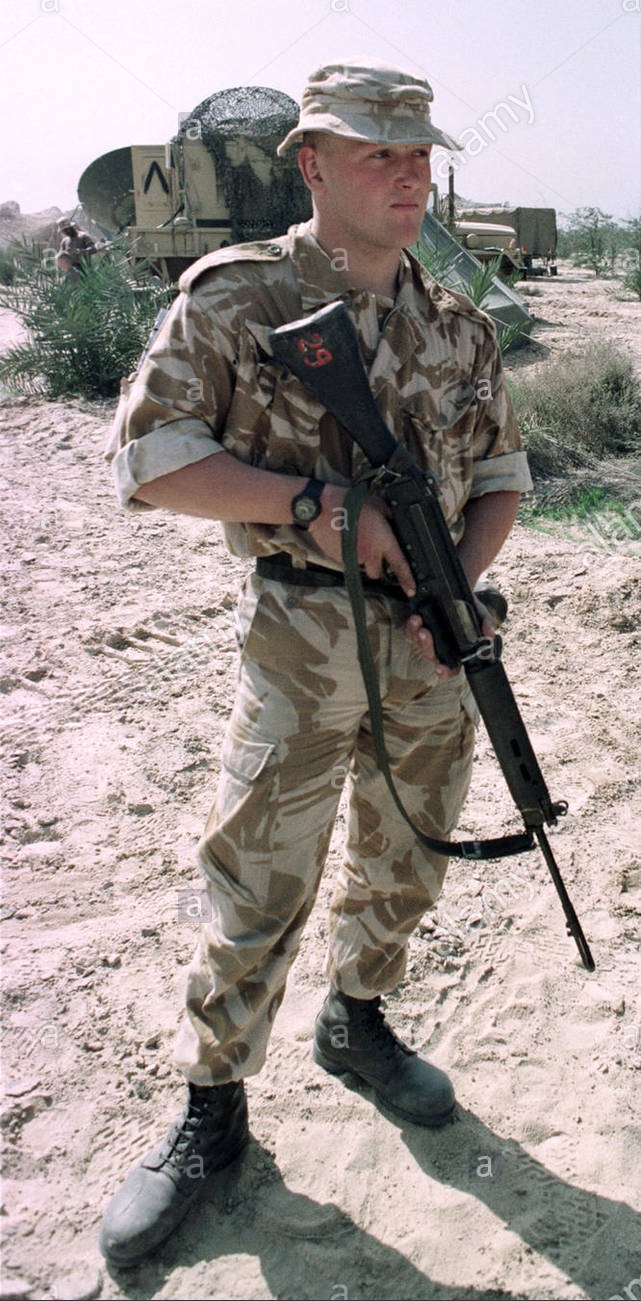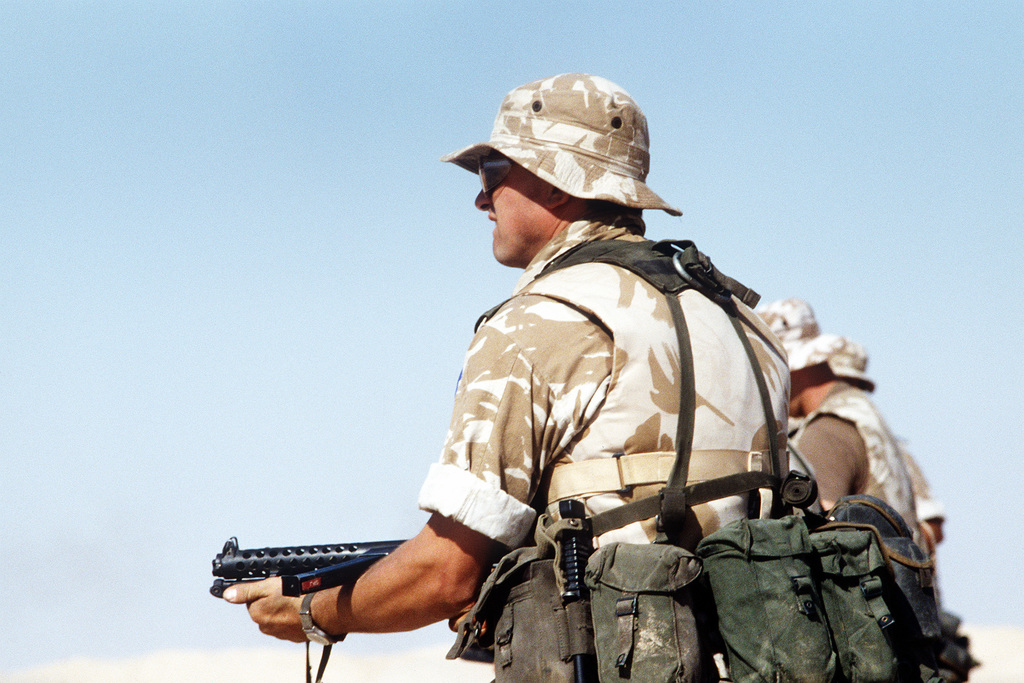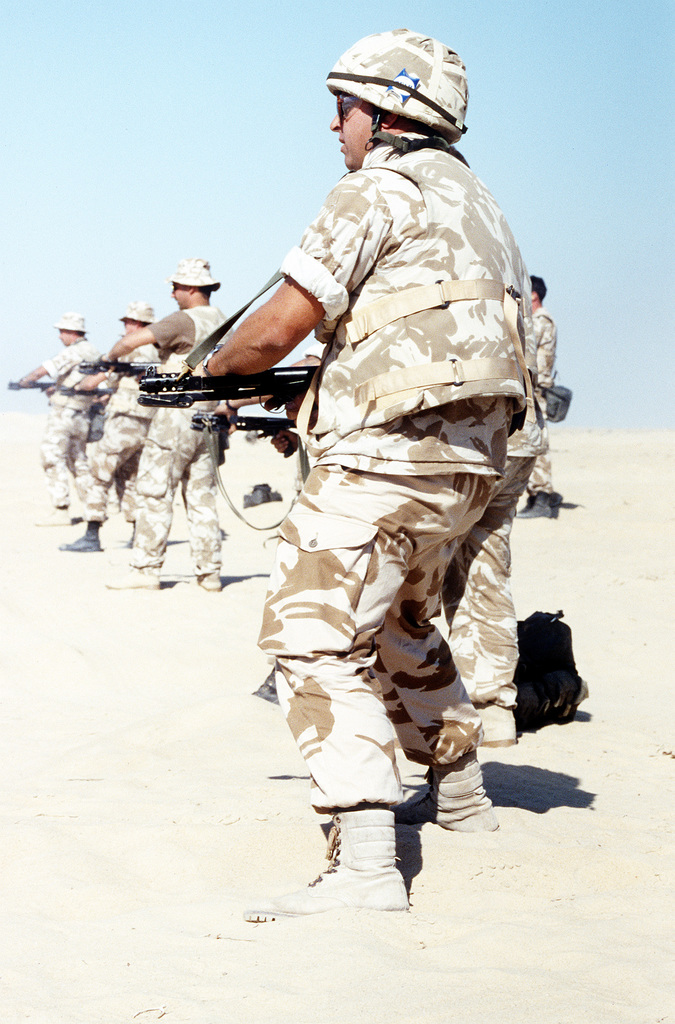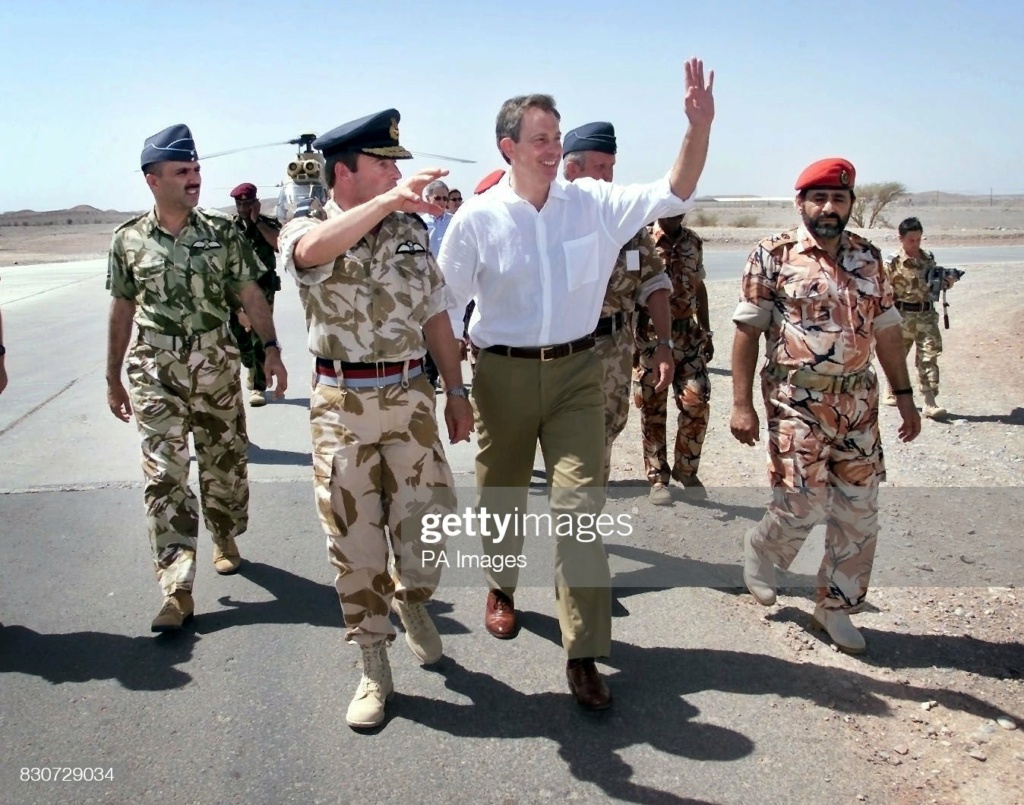 A 94 Pattern temperate weather DPM smock and trousers. This smock was the first DPM I ever got many years ago.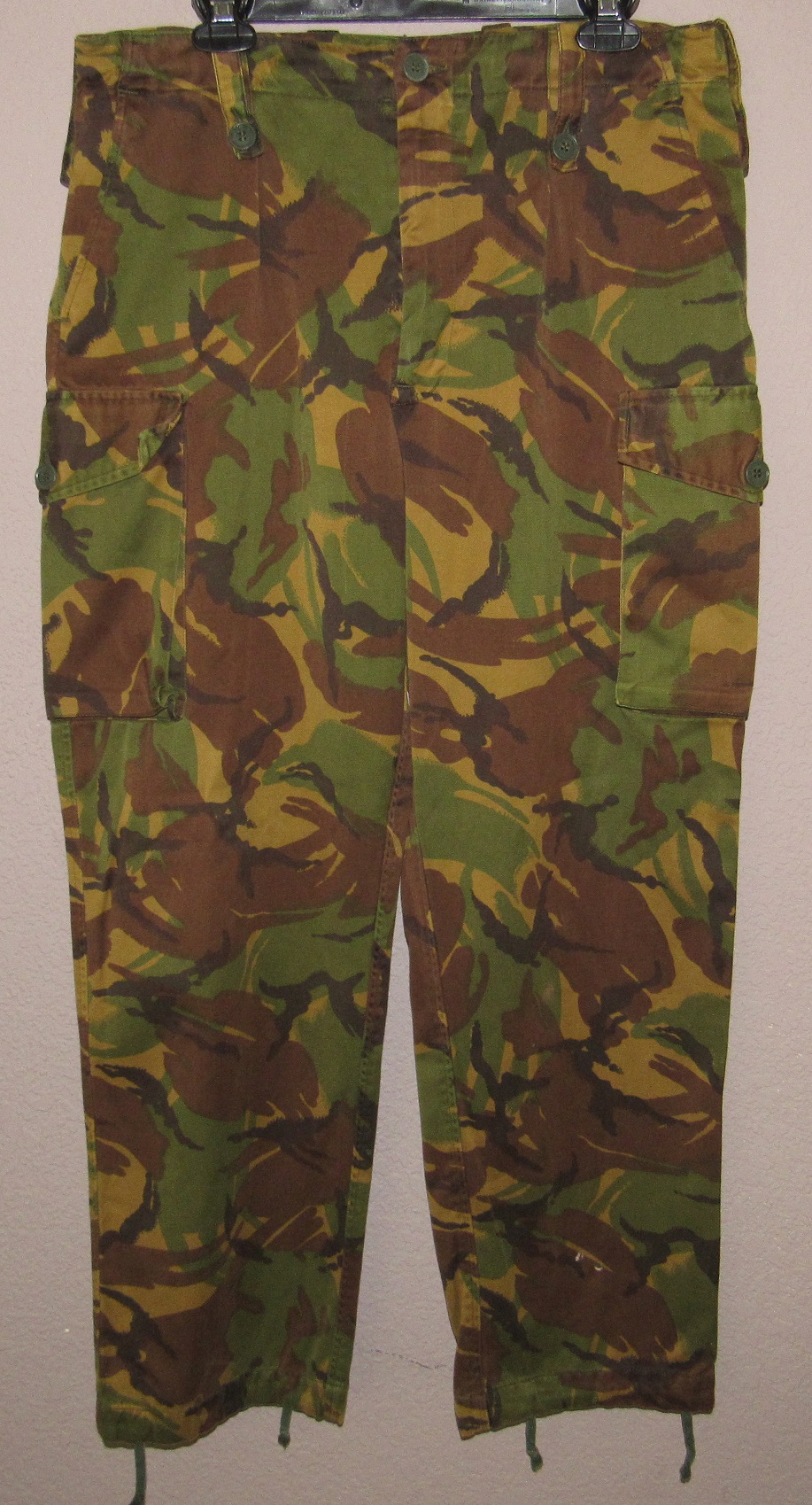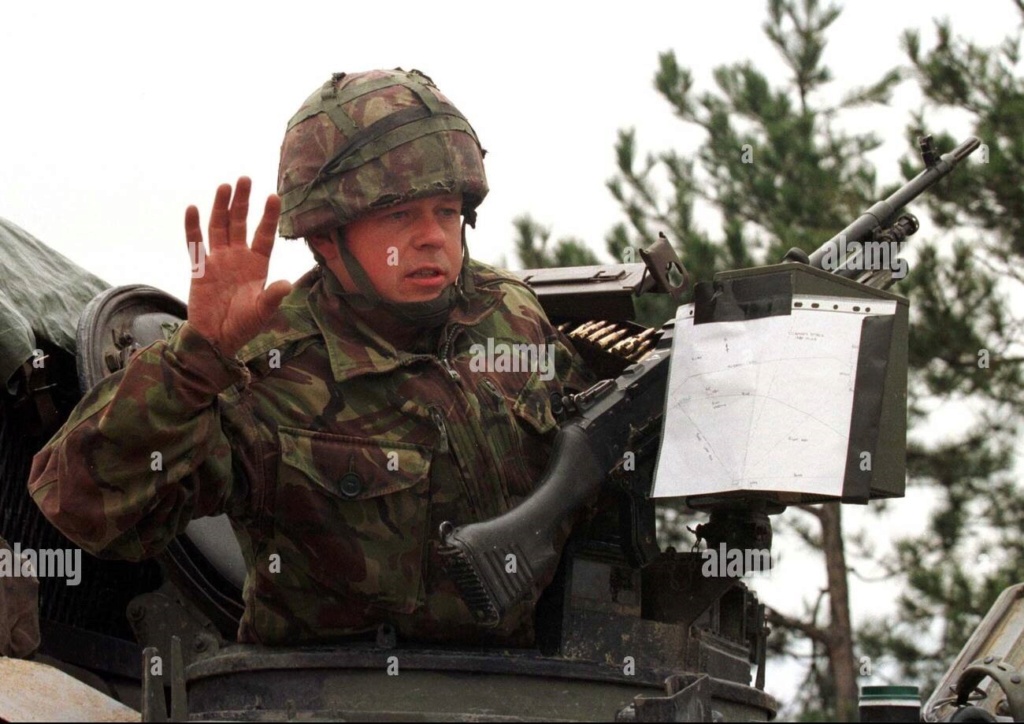 A 1979 Pattern fragmentation vest, still with the armor. The cut out portions of the tag shows perhaps it wasn't surplused in the most legal manner.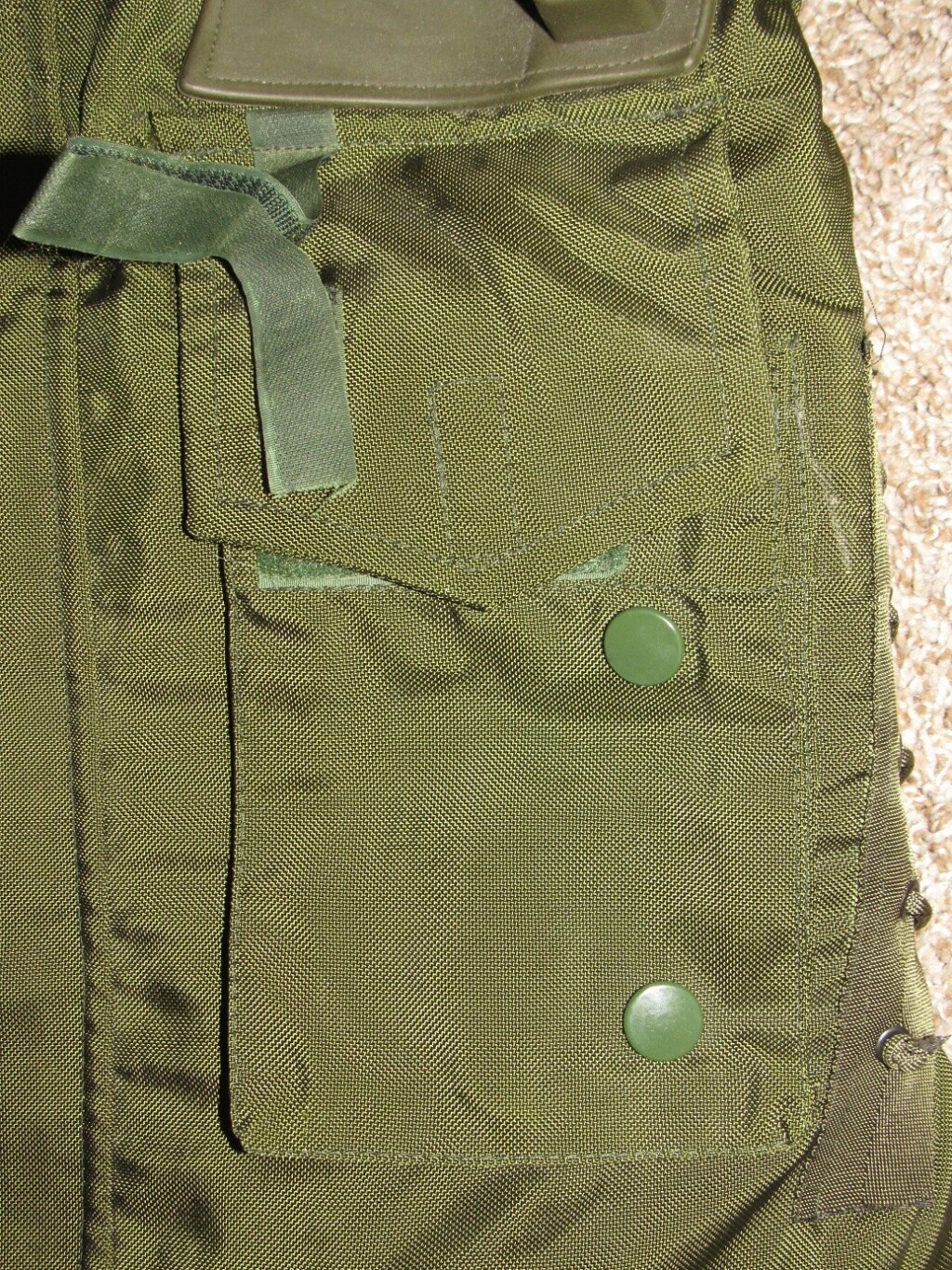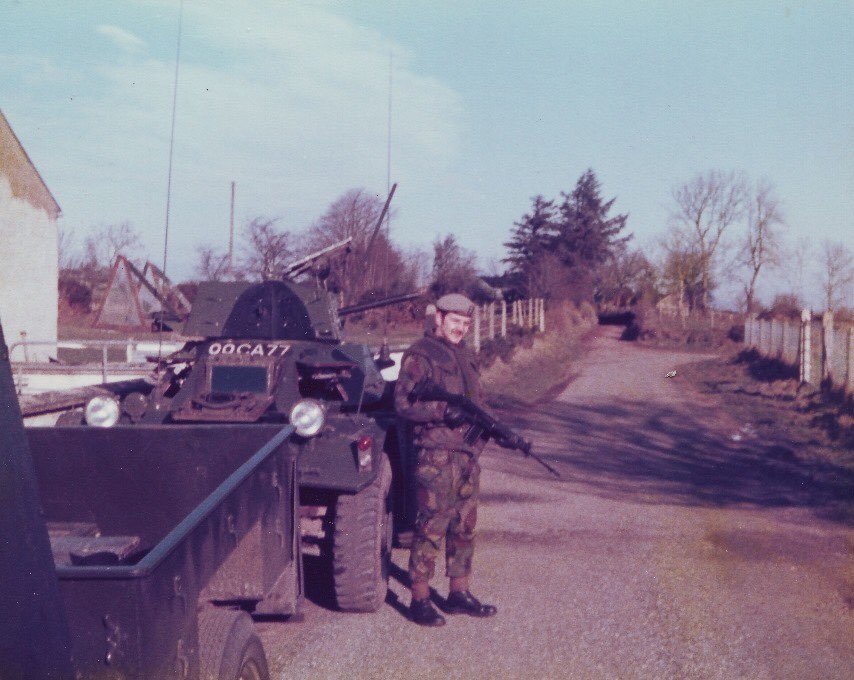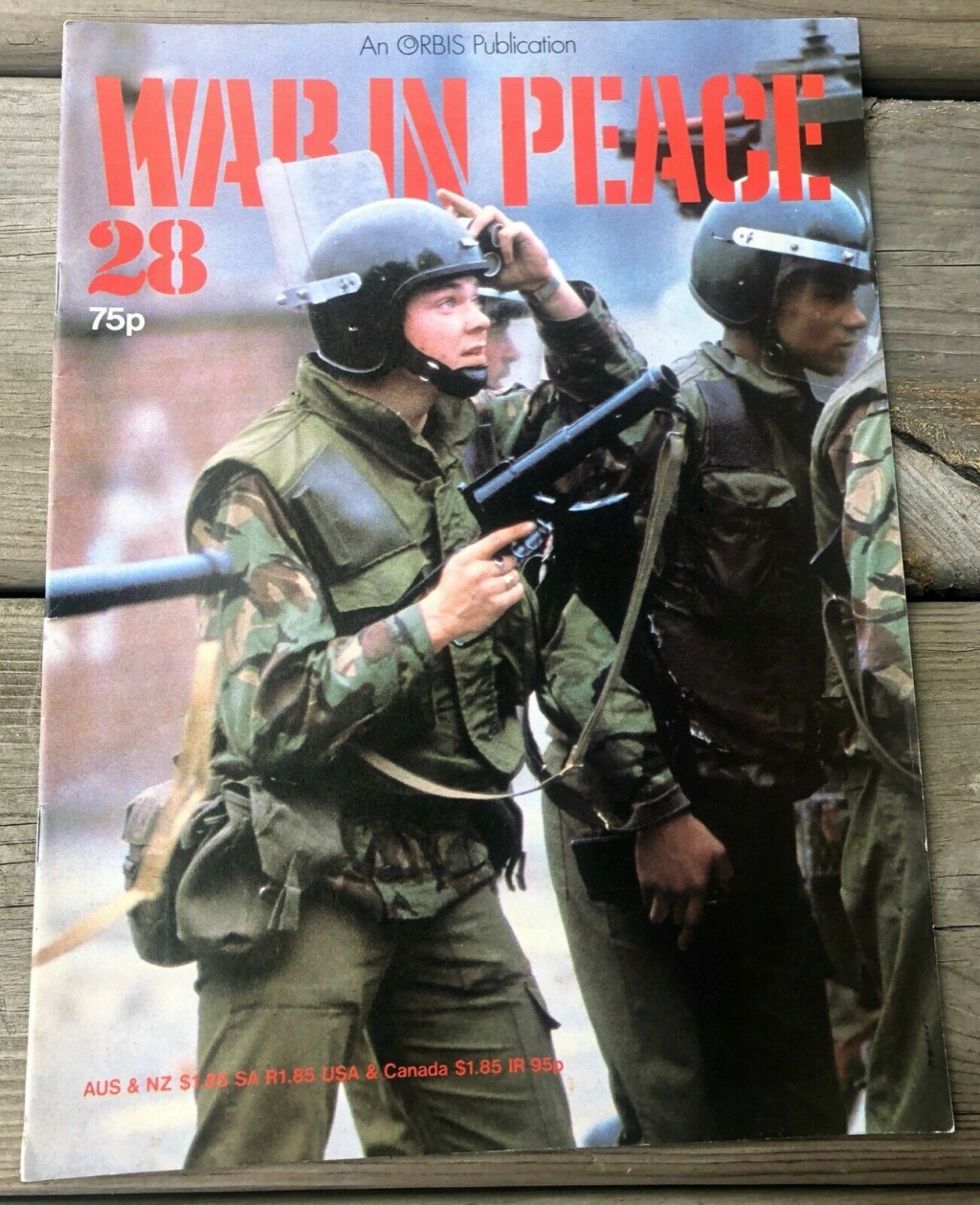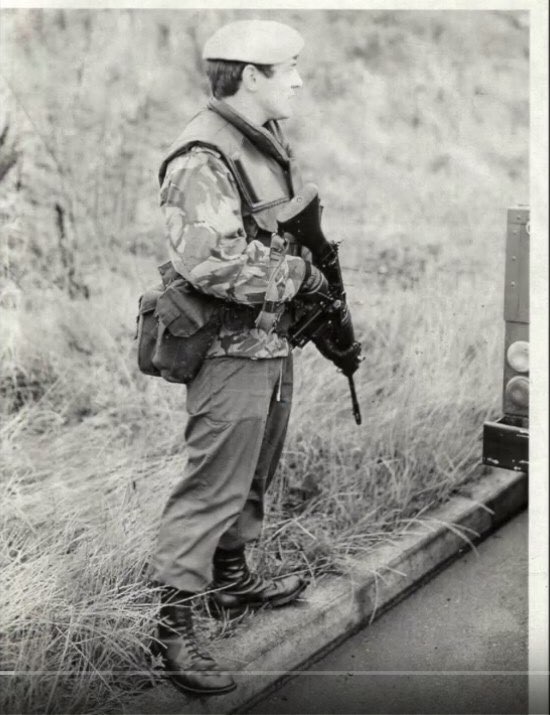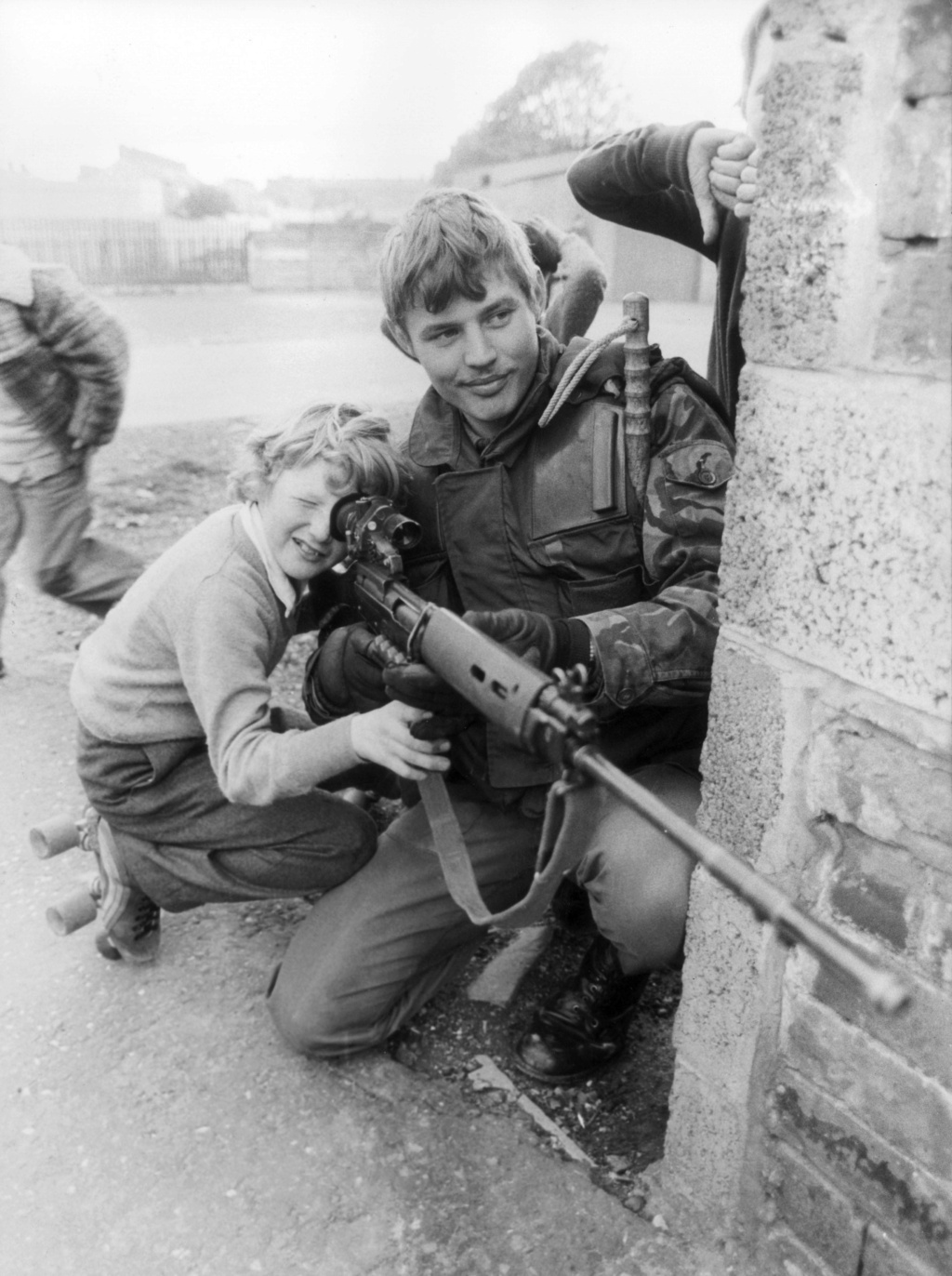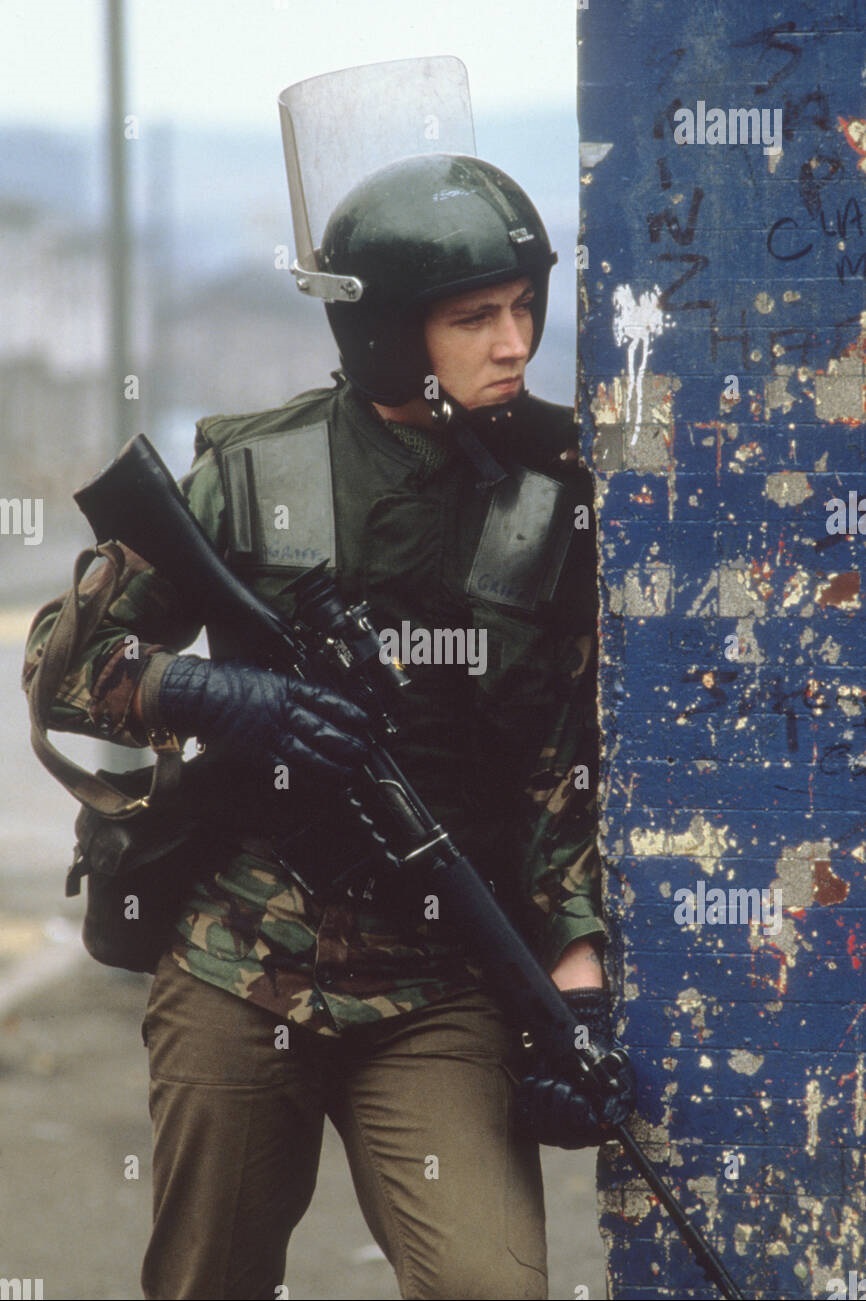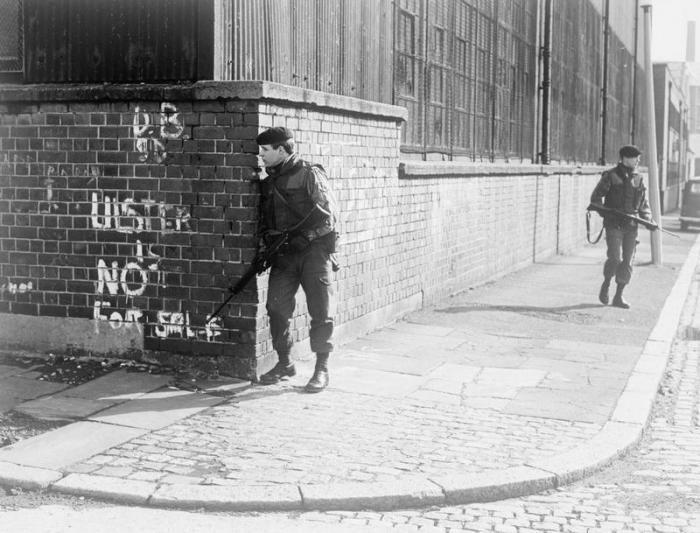 A pair of DMS ''Ammo'' Boots in decent condition, although I can't quite read the contract date in my photo.
Also, a pair of the "short" wool puttees, which were surprisingly annoyingly hard to find.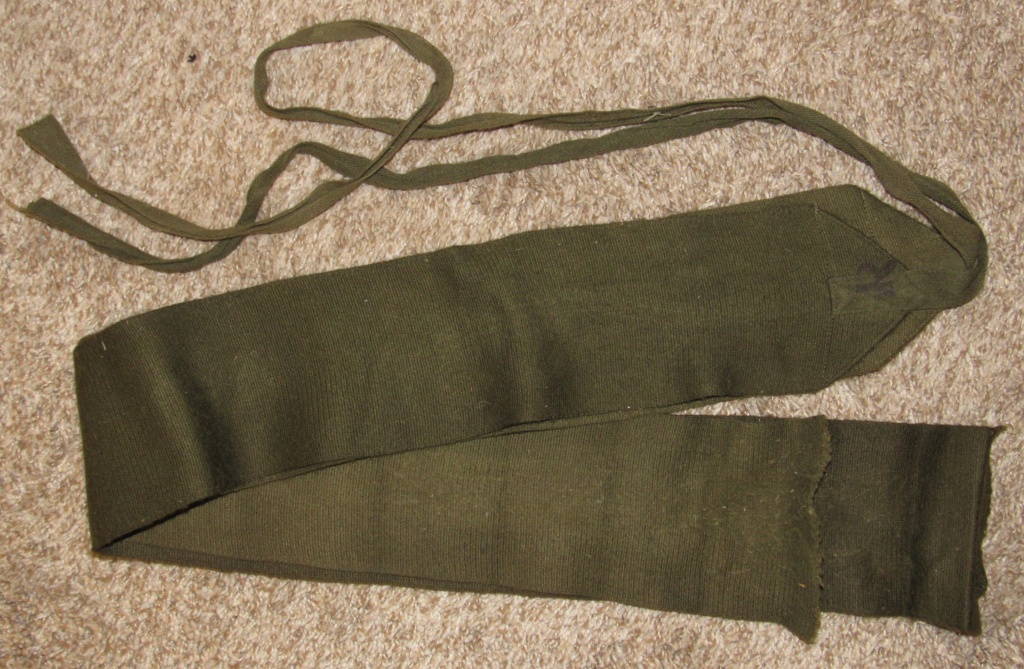 Smock, Combat, Windproof Arctic, with remains of what looks like a Royal Navy or Royal Marines rank sticker on the front tab.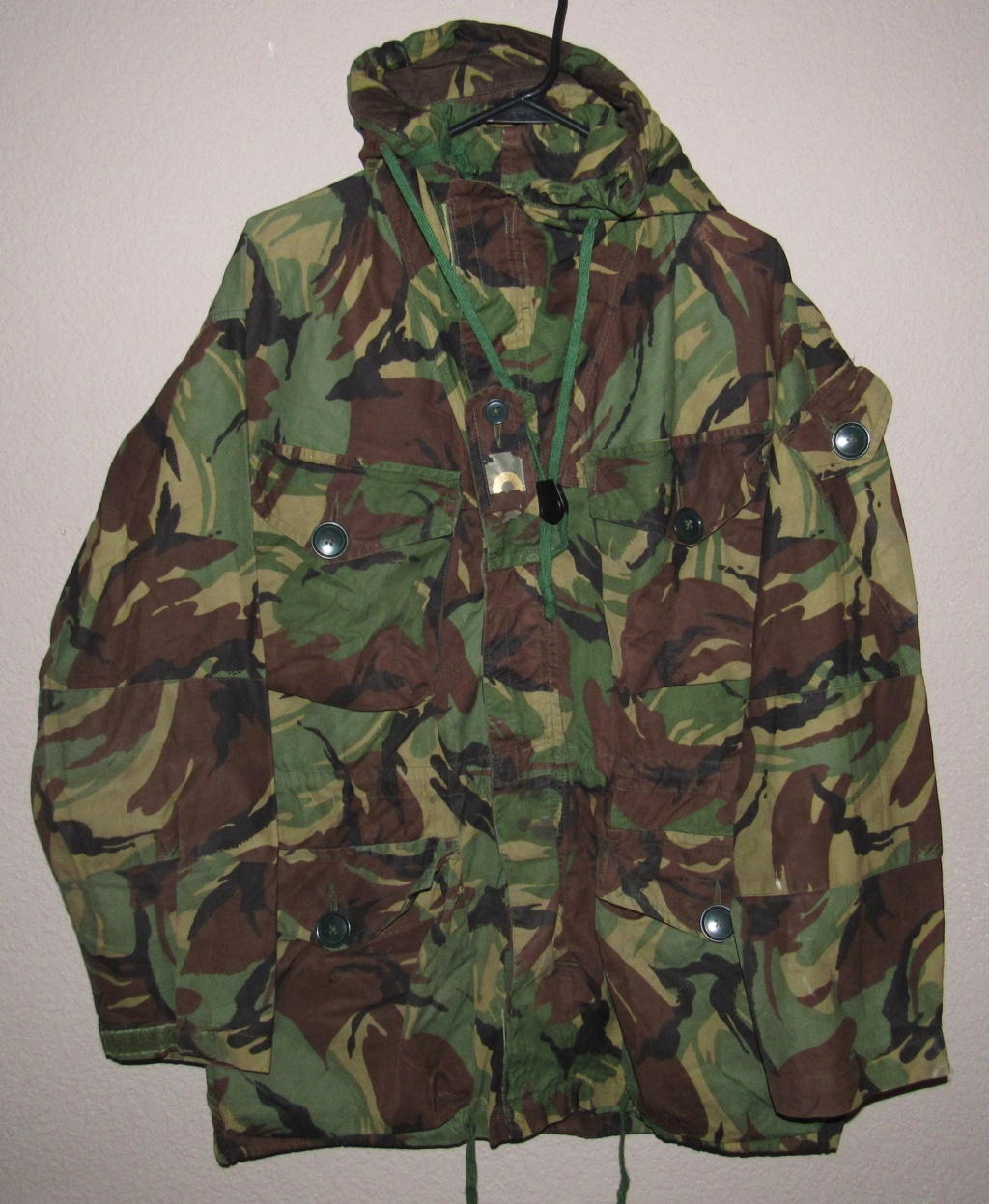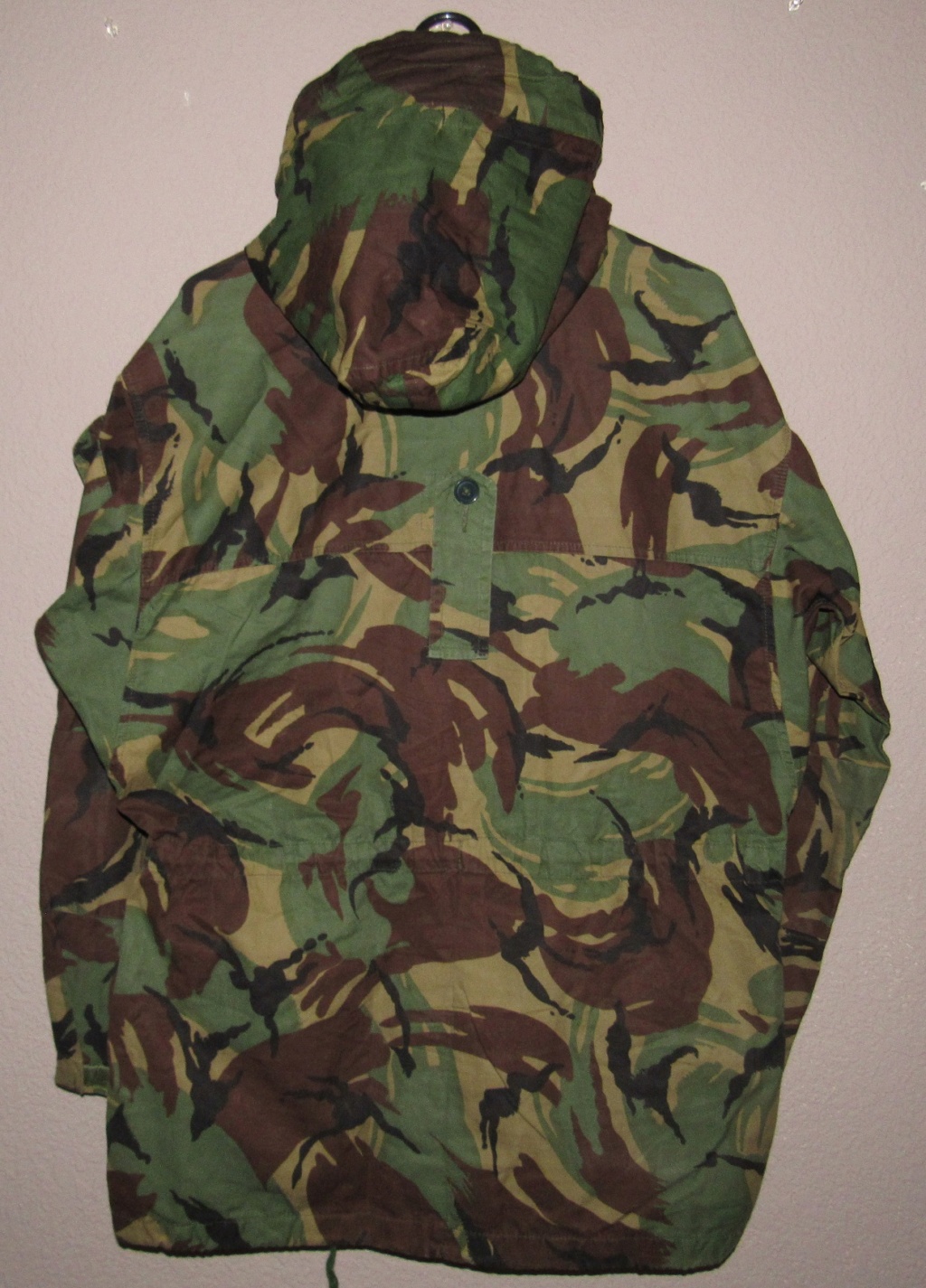 A pair of Arctic Windproof Combat Trousers, together with the above smock.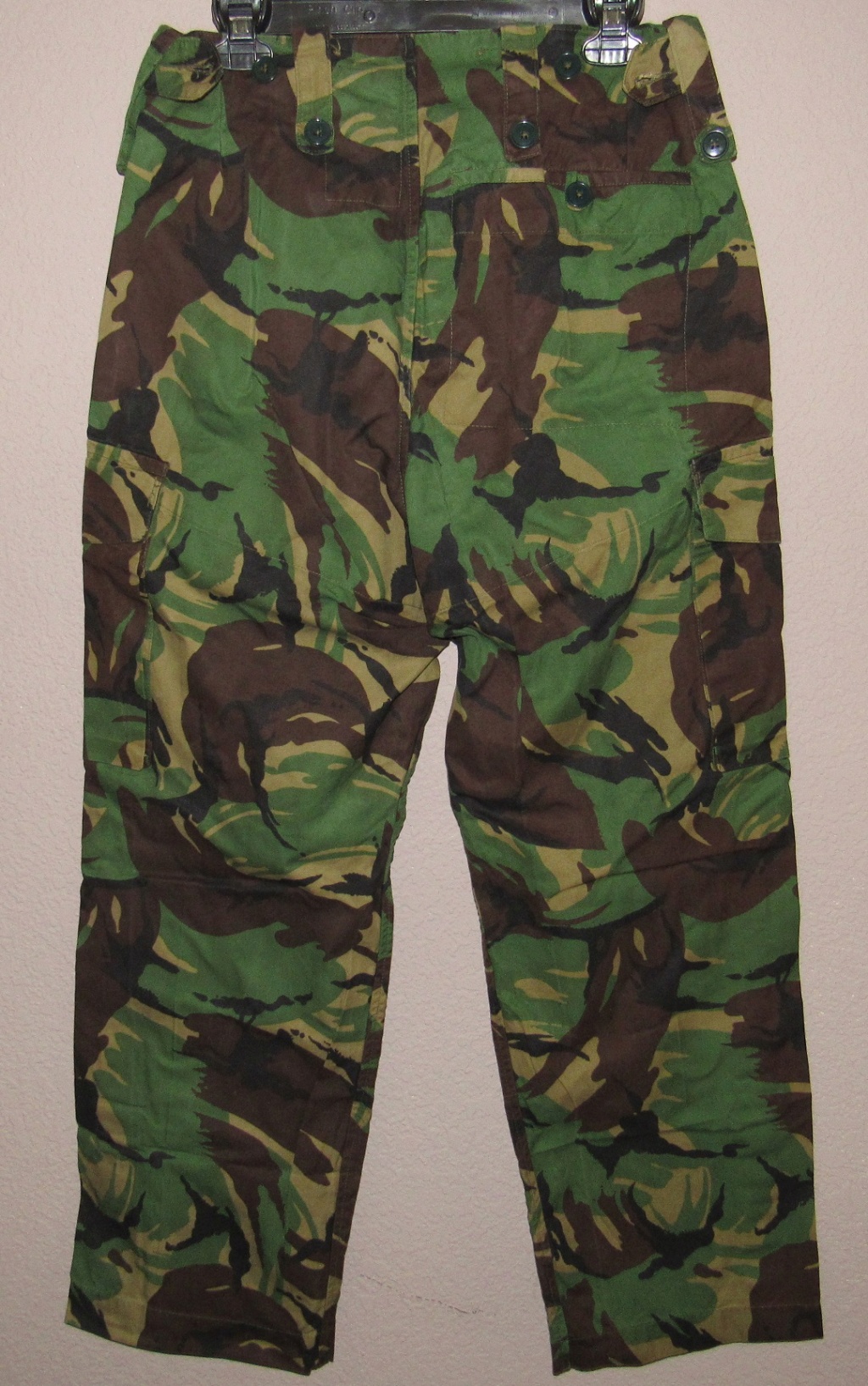 Another Smock, Combat, Windproof Arctic, seems to be an older production one without a rear rank tab and the older style of tag and size.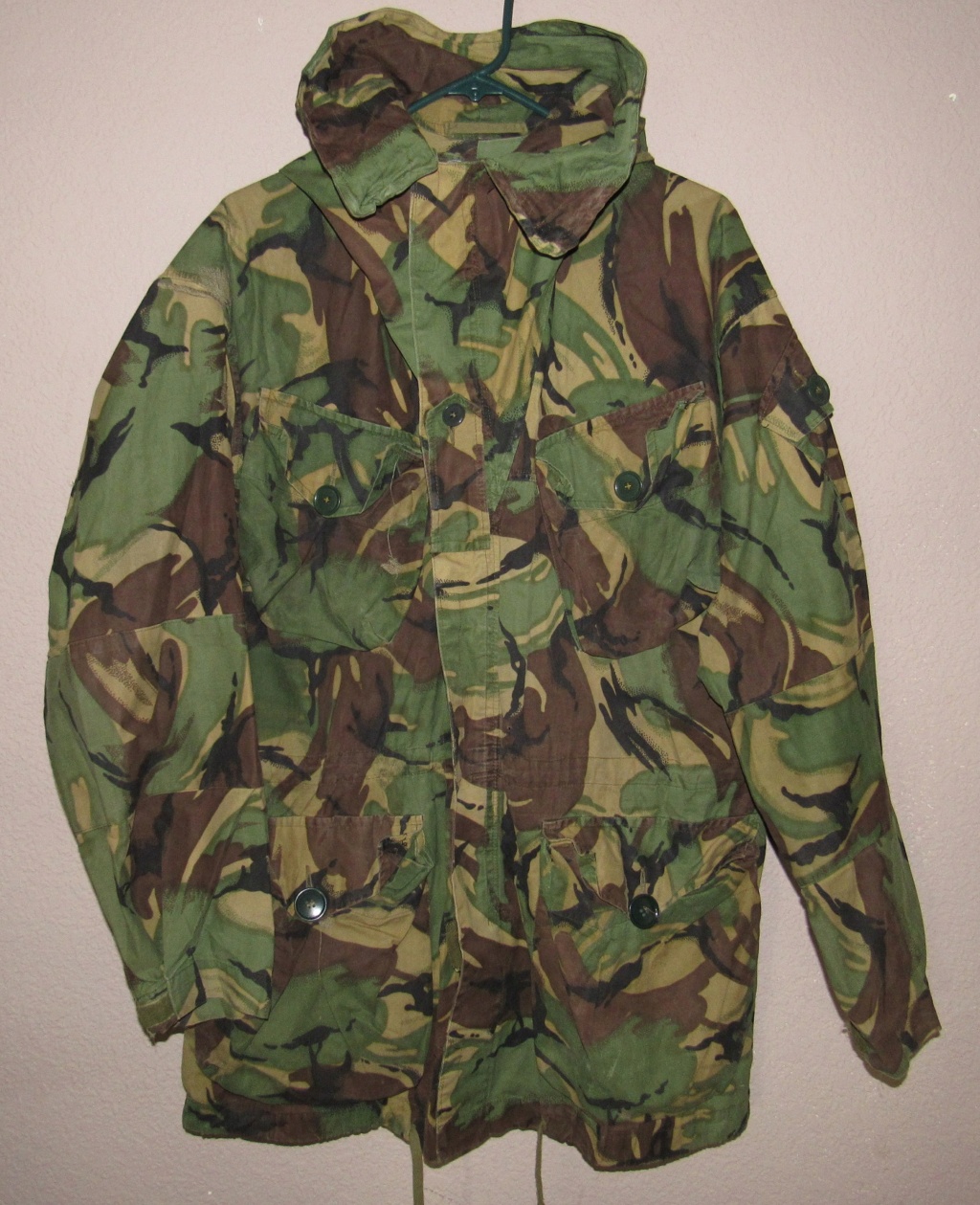 Parka, Man's, Cold Weather, missing the liner unfortunately.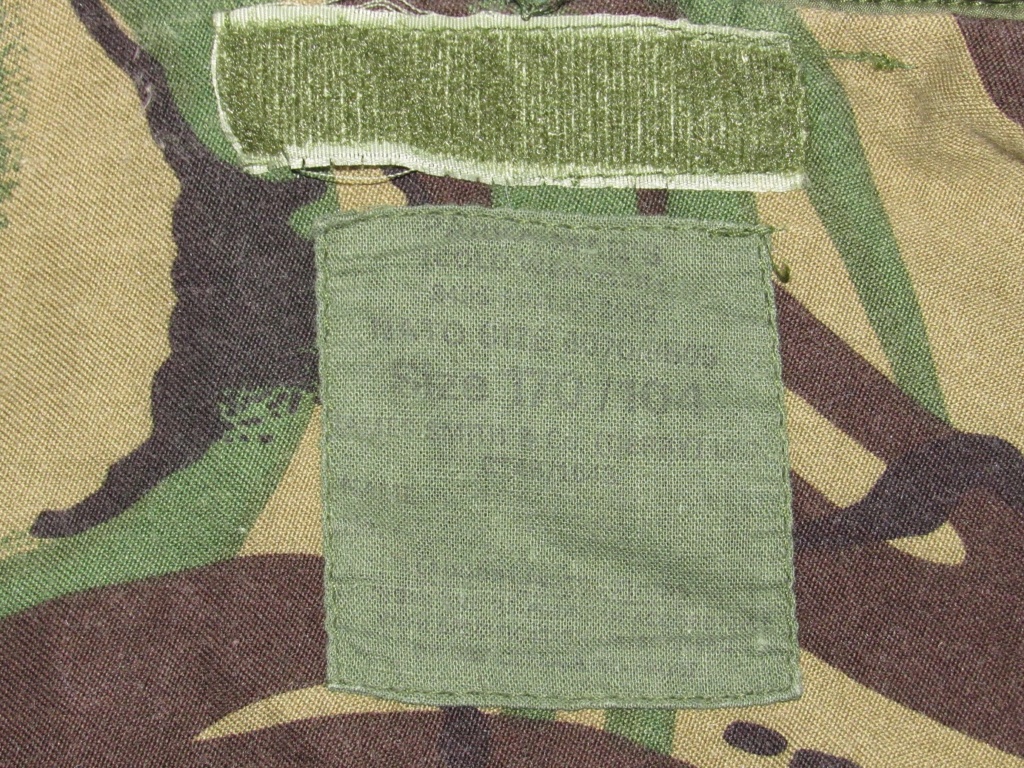 Cold Weather Pile Cap. The infamous "Dangerous Brian" hat, according to Vtower.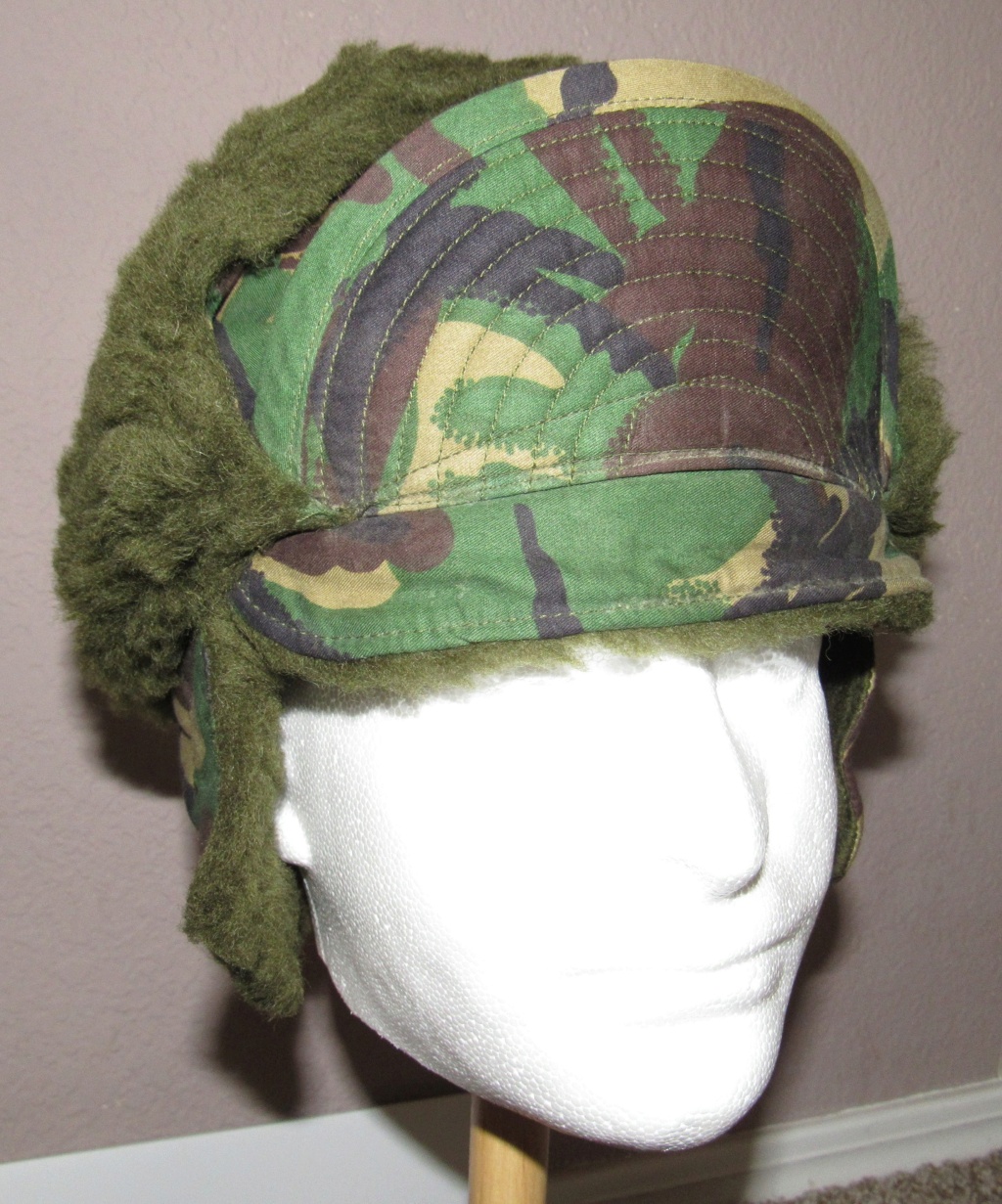 A pair of Mittens, Inner, Arctic, Mk. 2.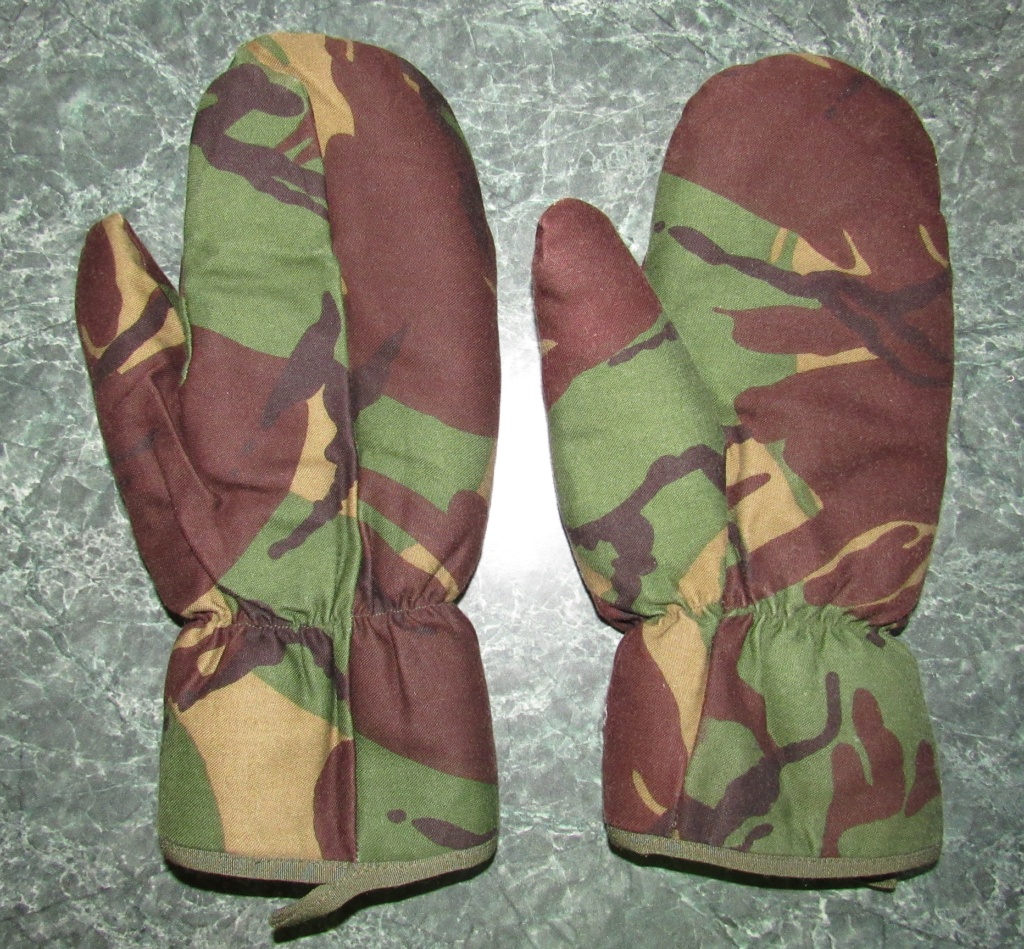 DPM Suit Protective NBC No. 1, Mk. III, made by Remploy in 1984. To my understanding these DPM Mk.III suits weren't made for very long
between the previous OD version and the Mk.IV suits that came out in the late 80's IIRC.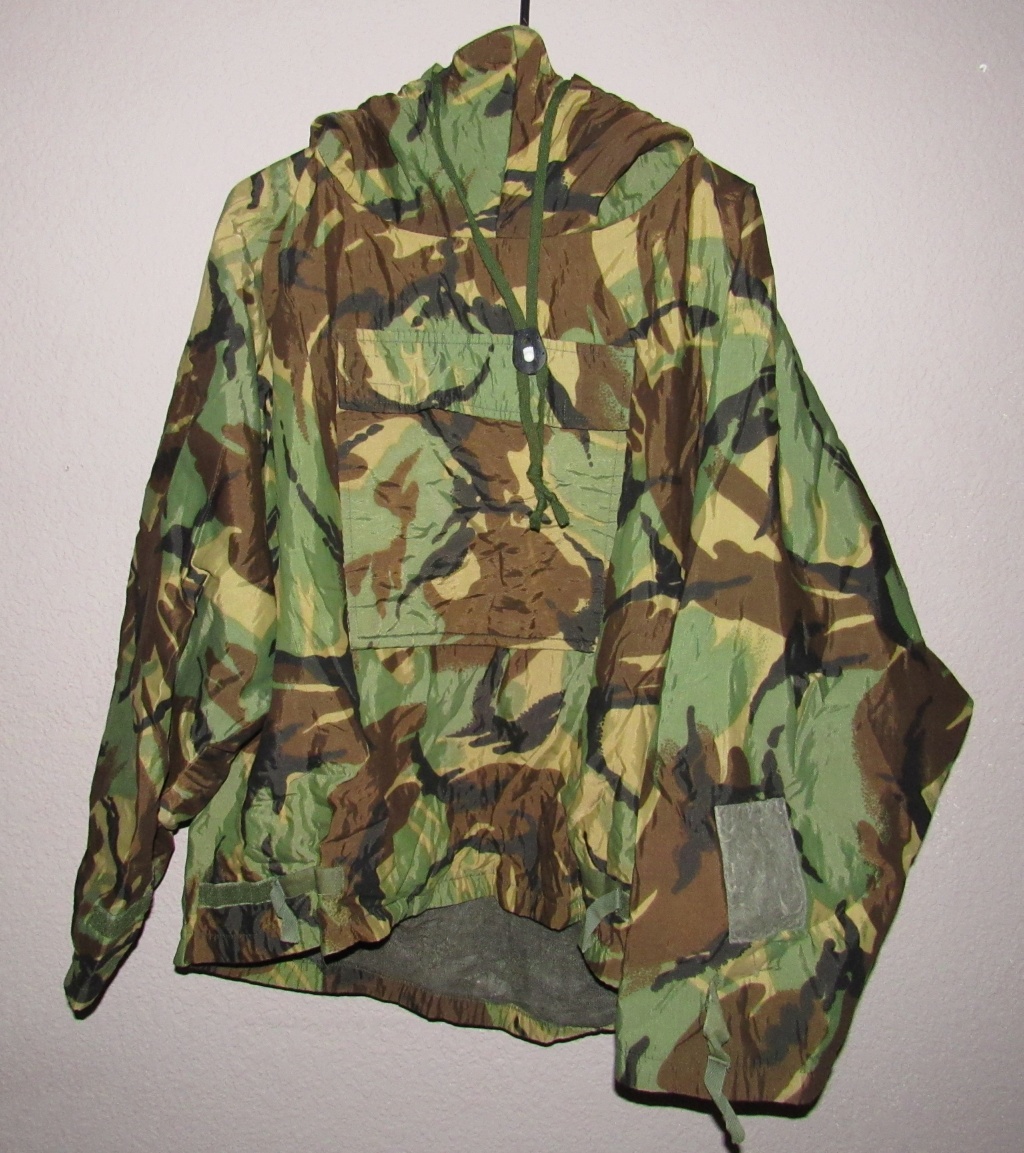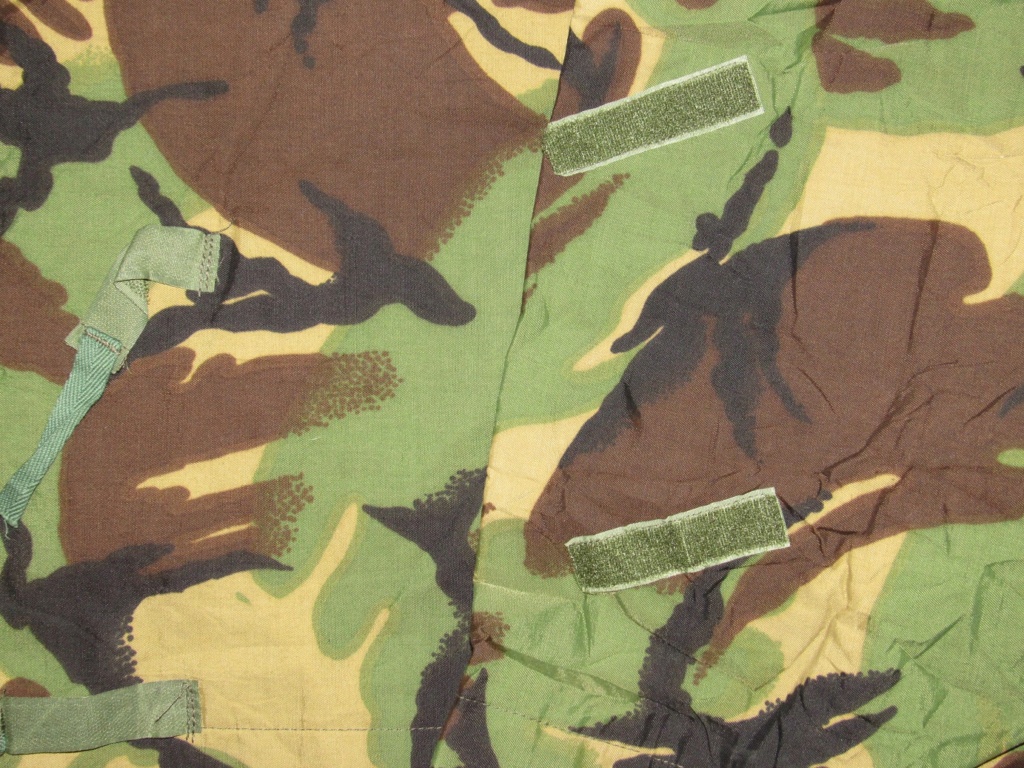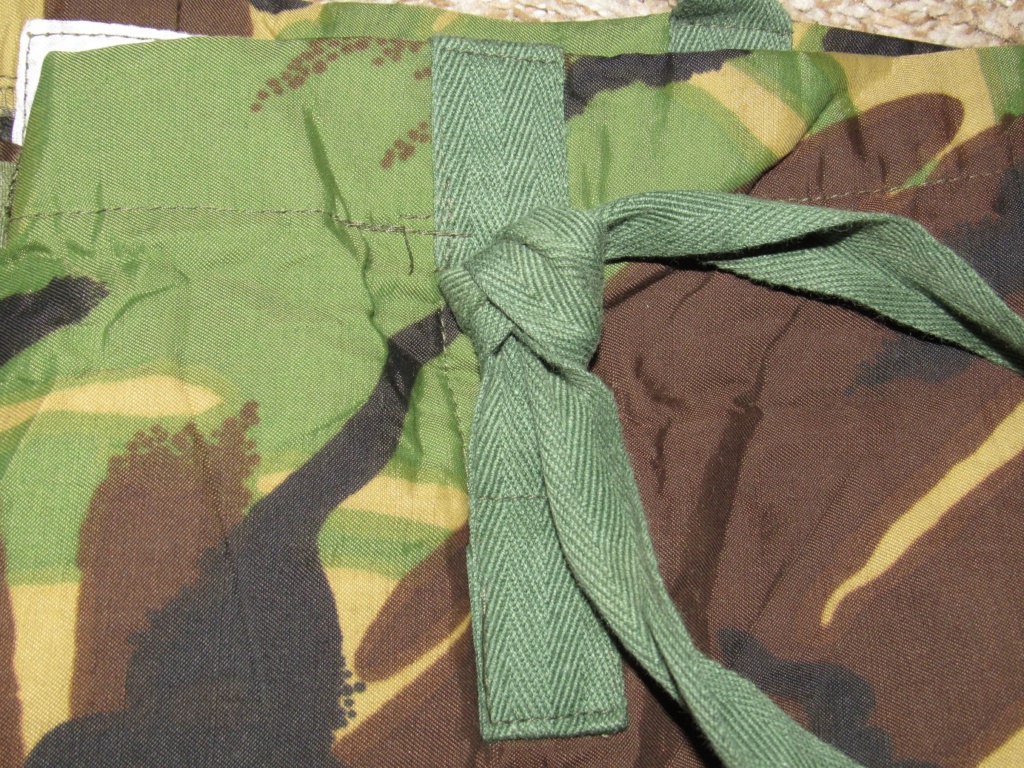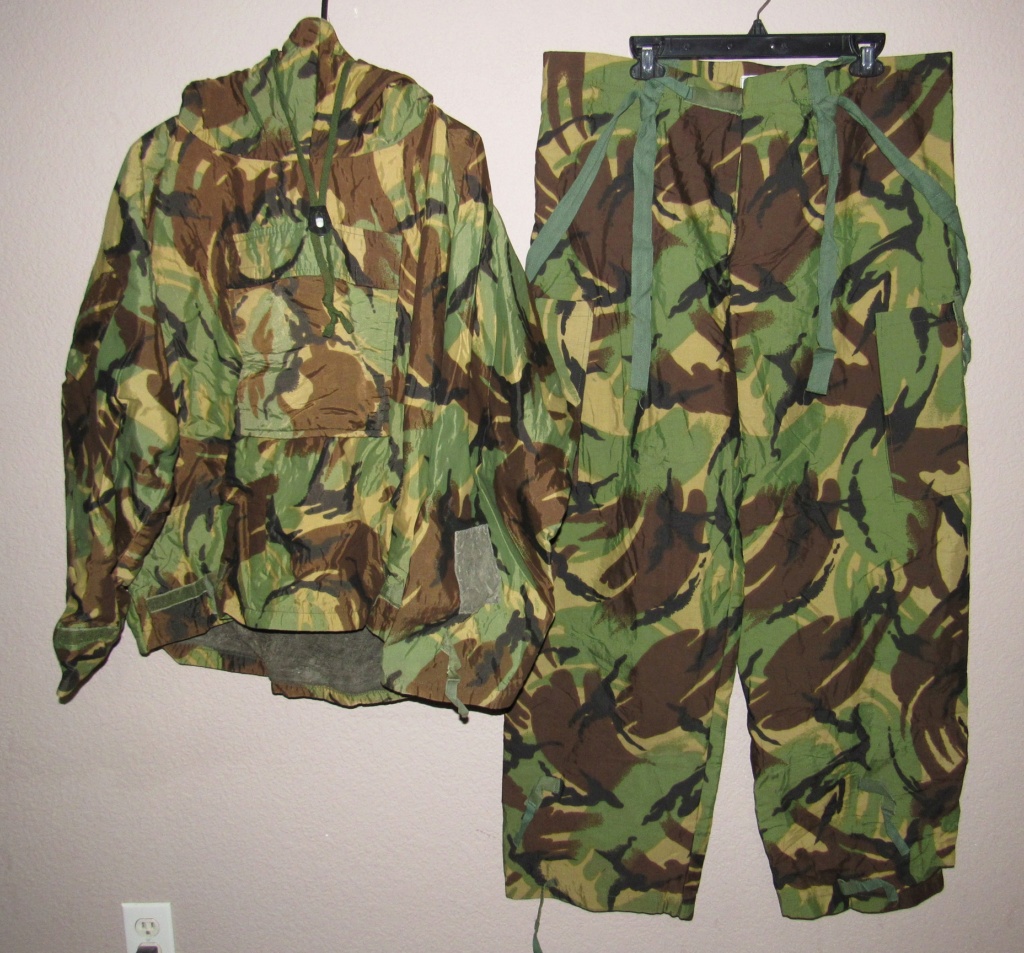 Smock, Windproof, Cadet Forces. Seems to date to the 80's and replaced a previous OD pullover/anorak type smock, but apparently
had no matching trousers to it.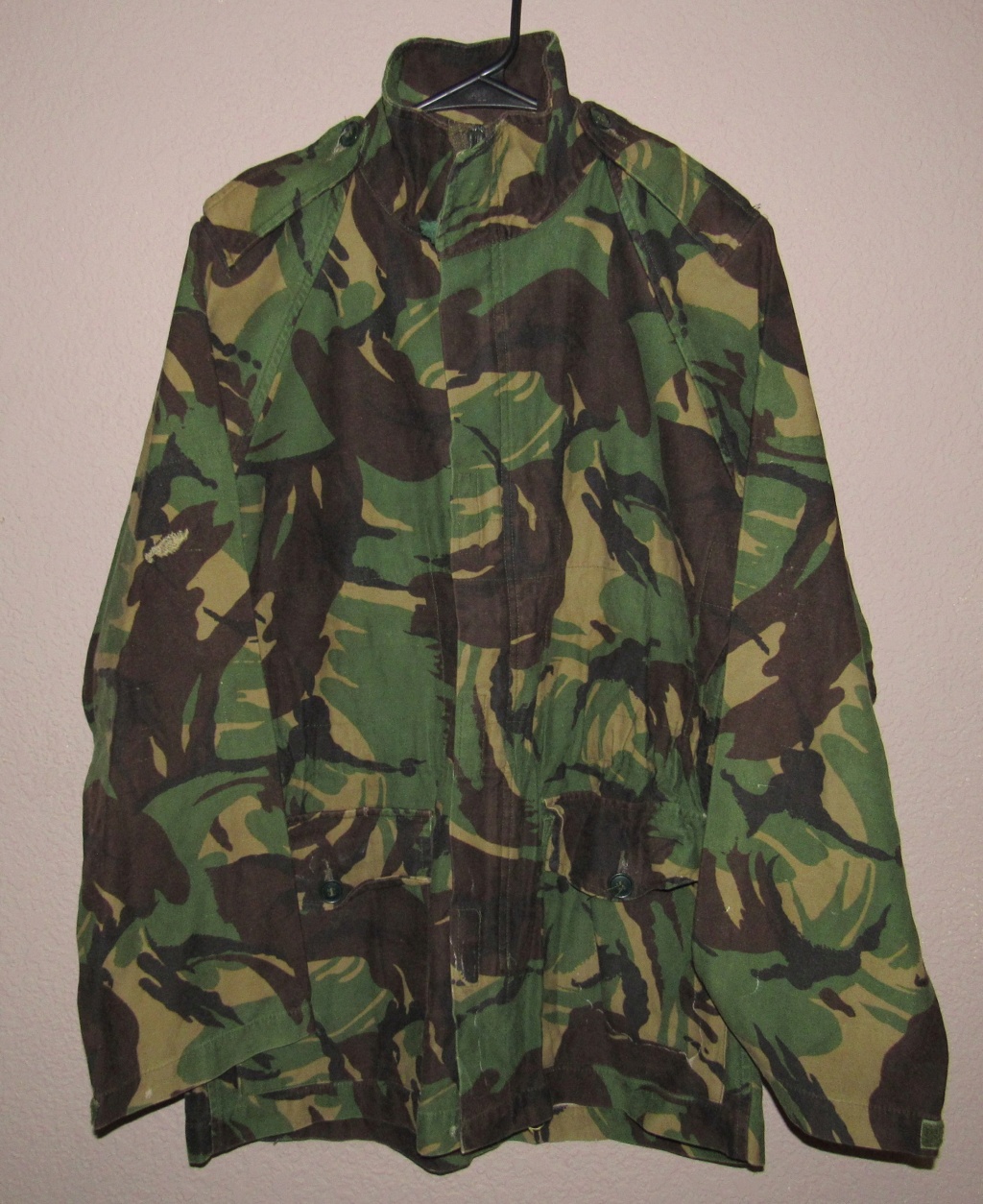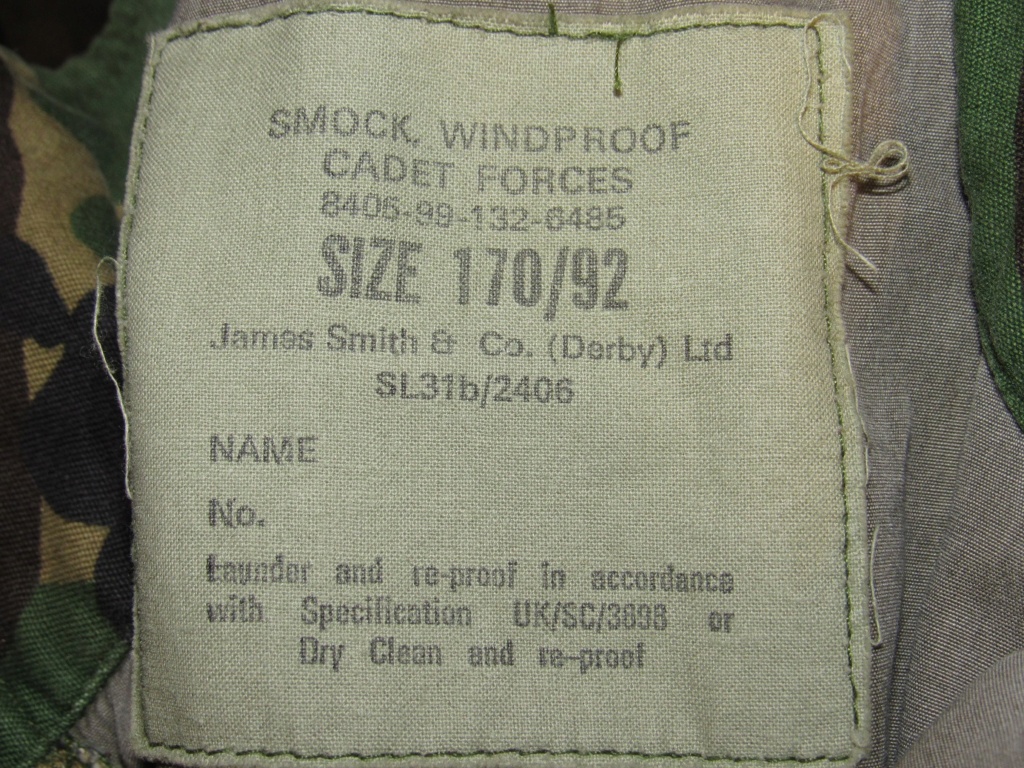 Jacket, Aircrew, Combat, Temperate, MK2A dated 1998 and Trouser, Aircrew, Combat, Temperate MK 2A dated 1993.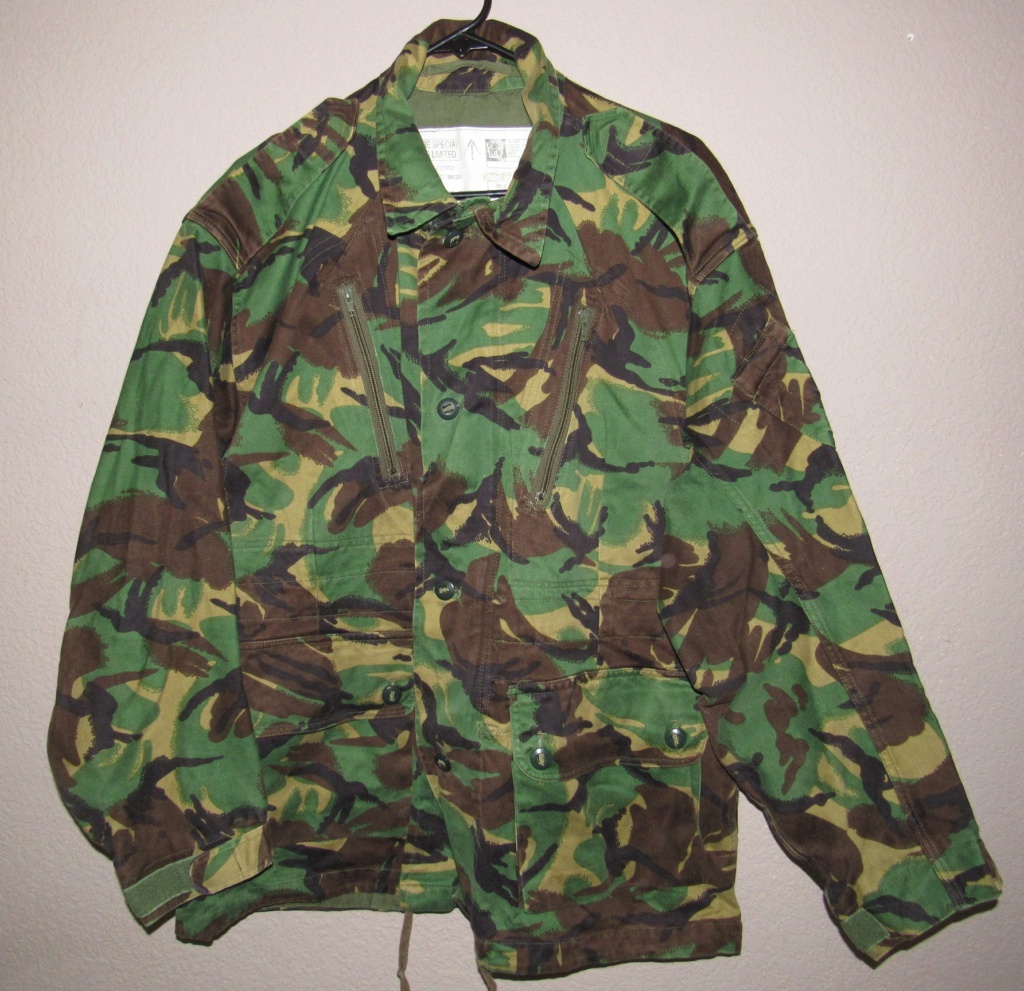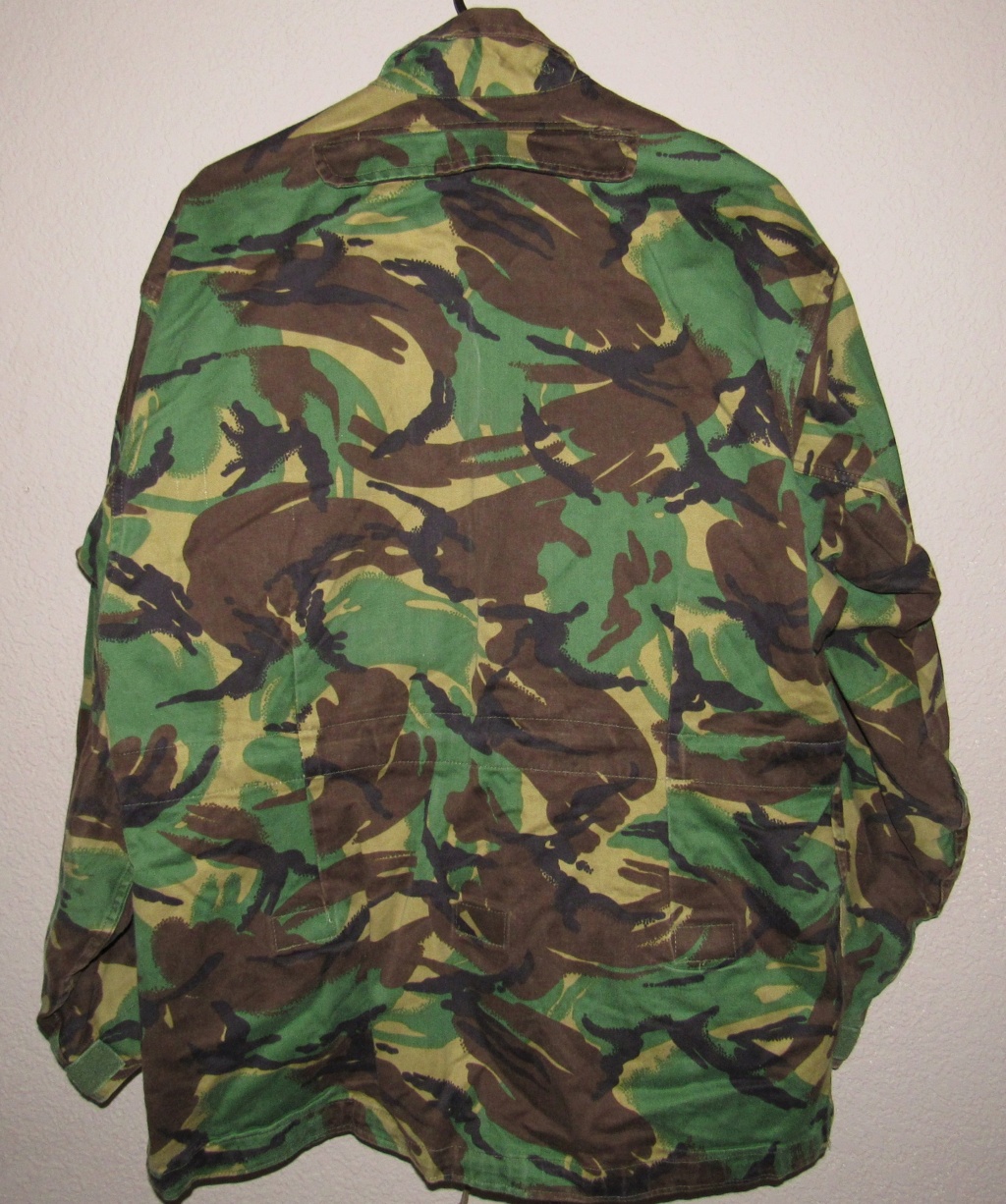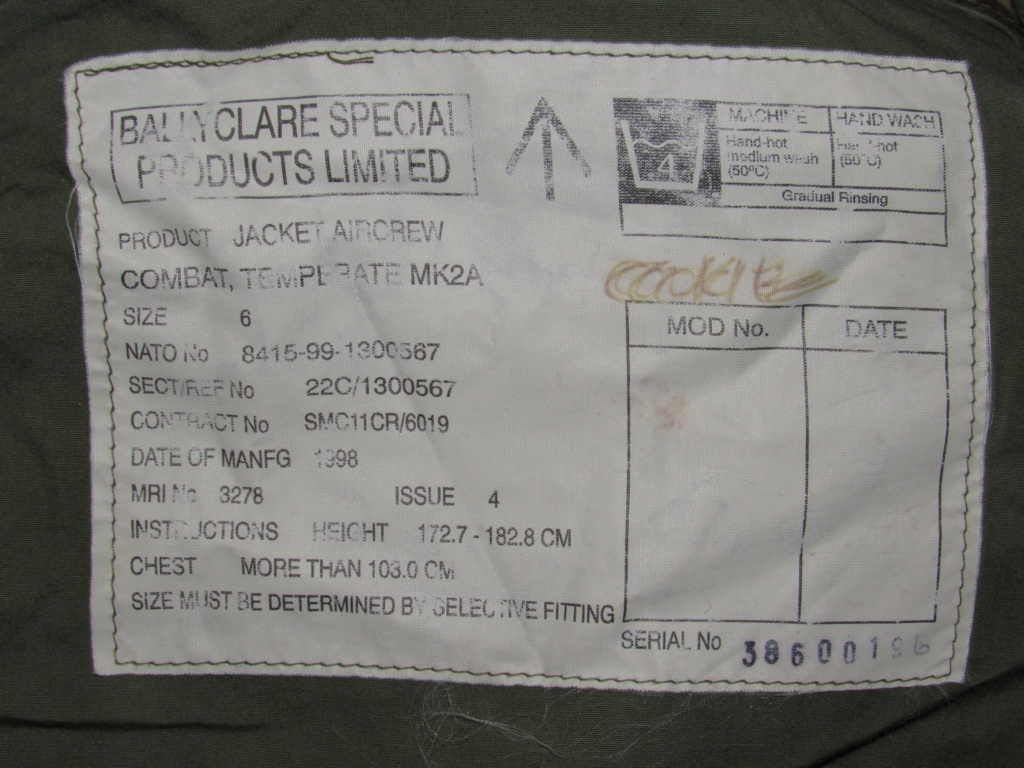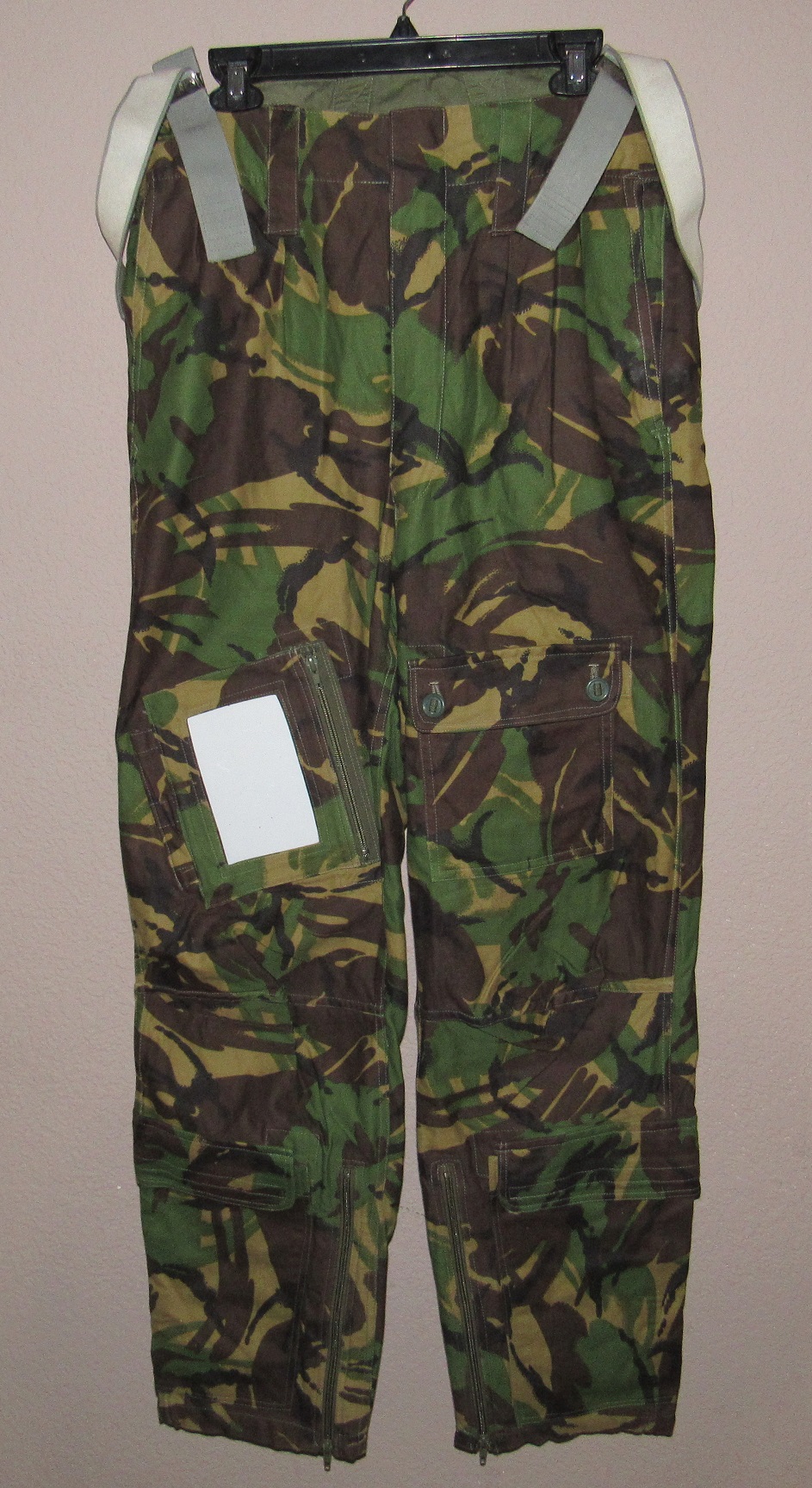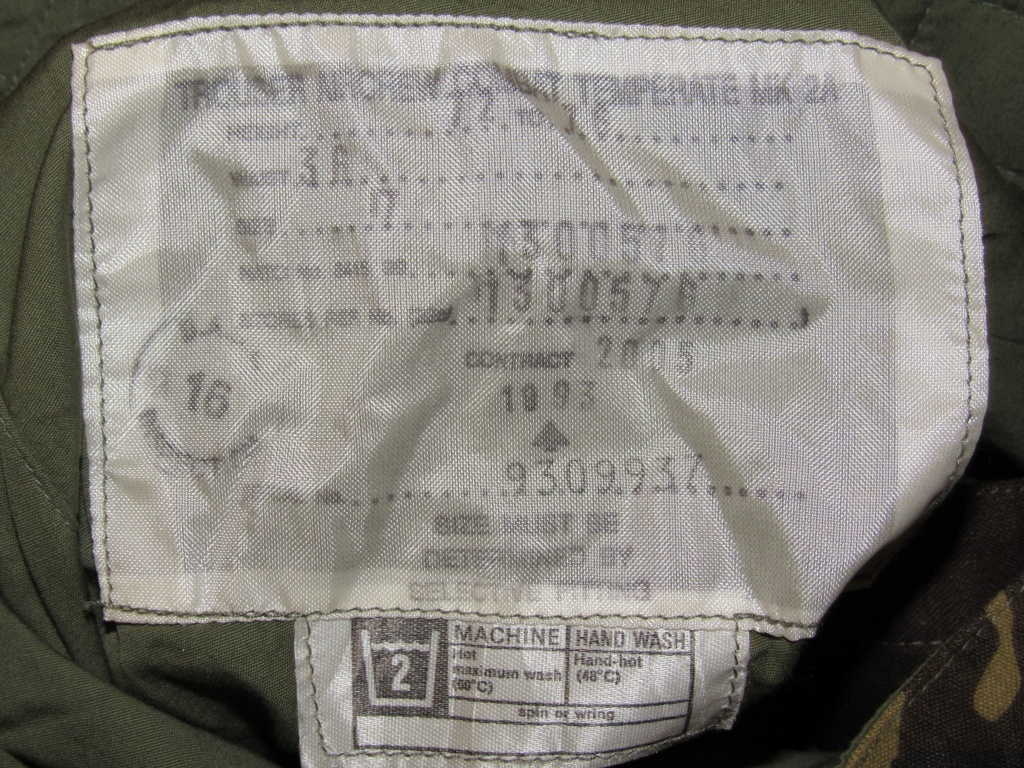 Jersey, Mans, Heavy Wool, Round Neck, Olive.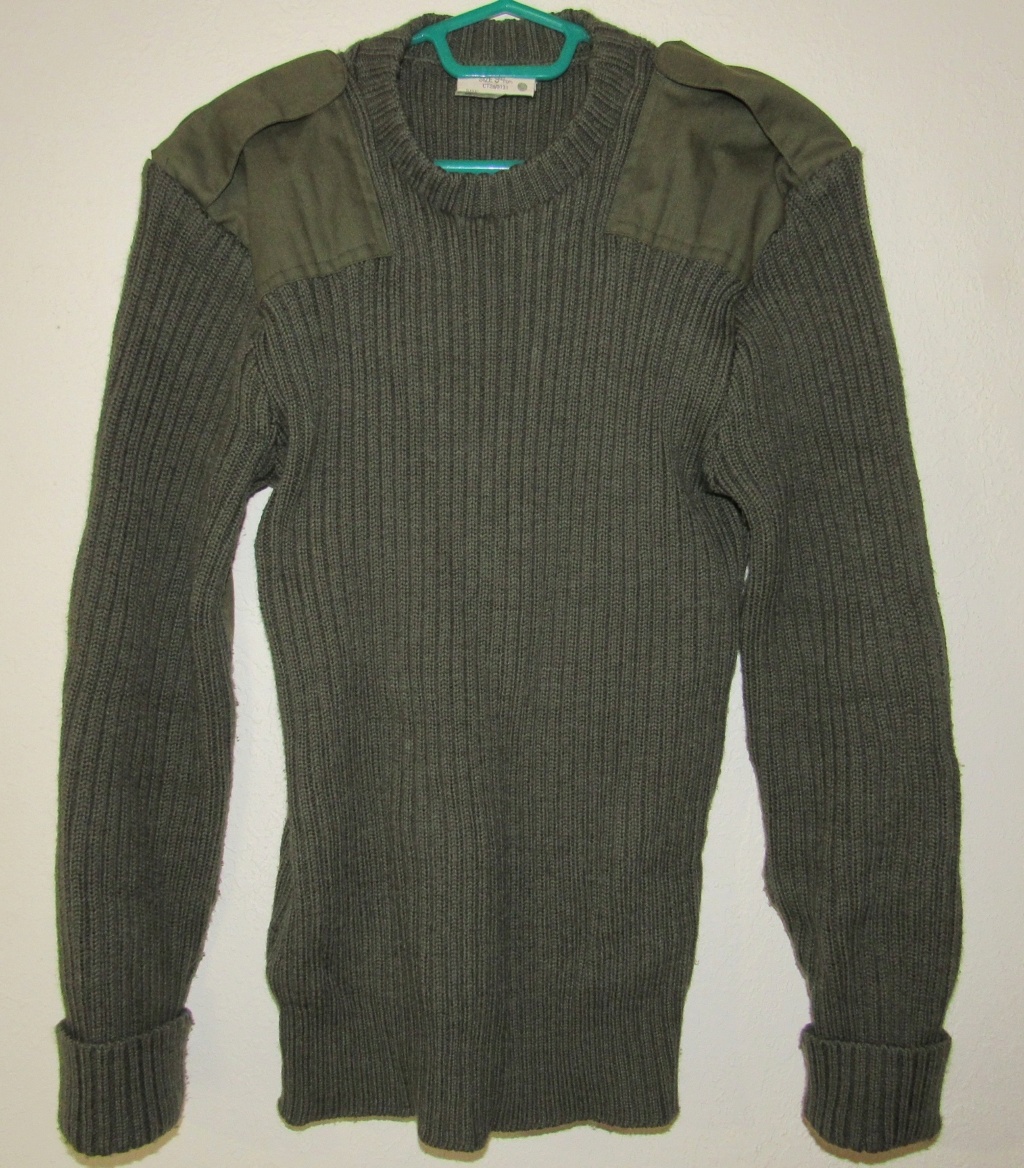 Tropical DPM shirt, ranked to a LCpl.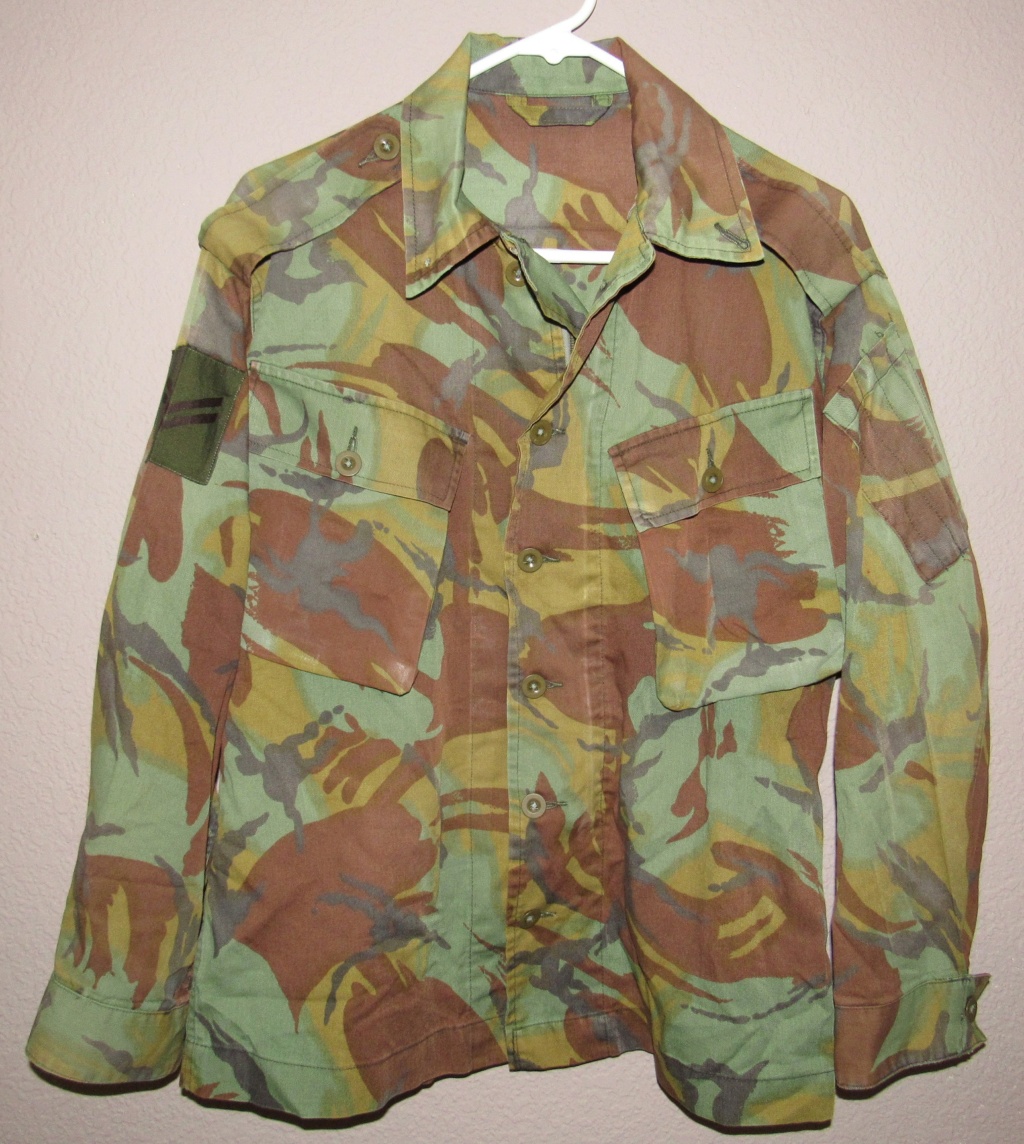 M1973 ''Dan Dare'' AVC Helmet.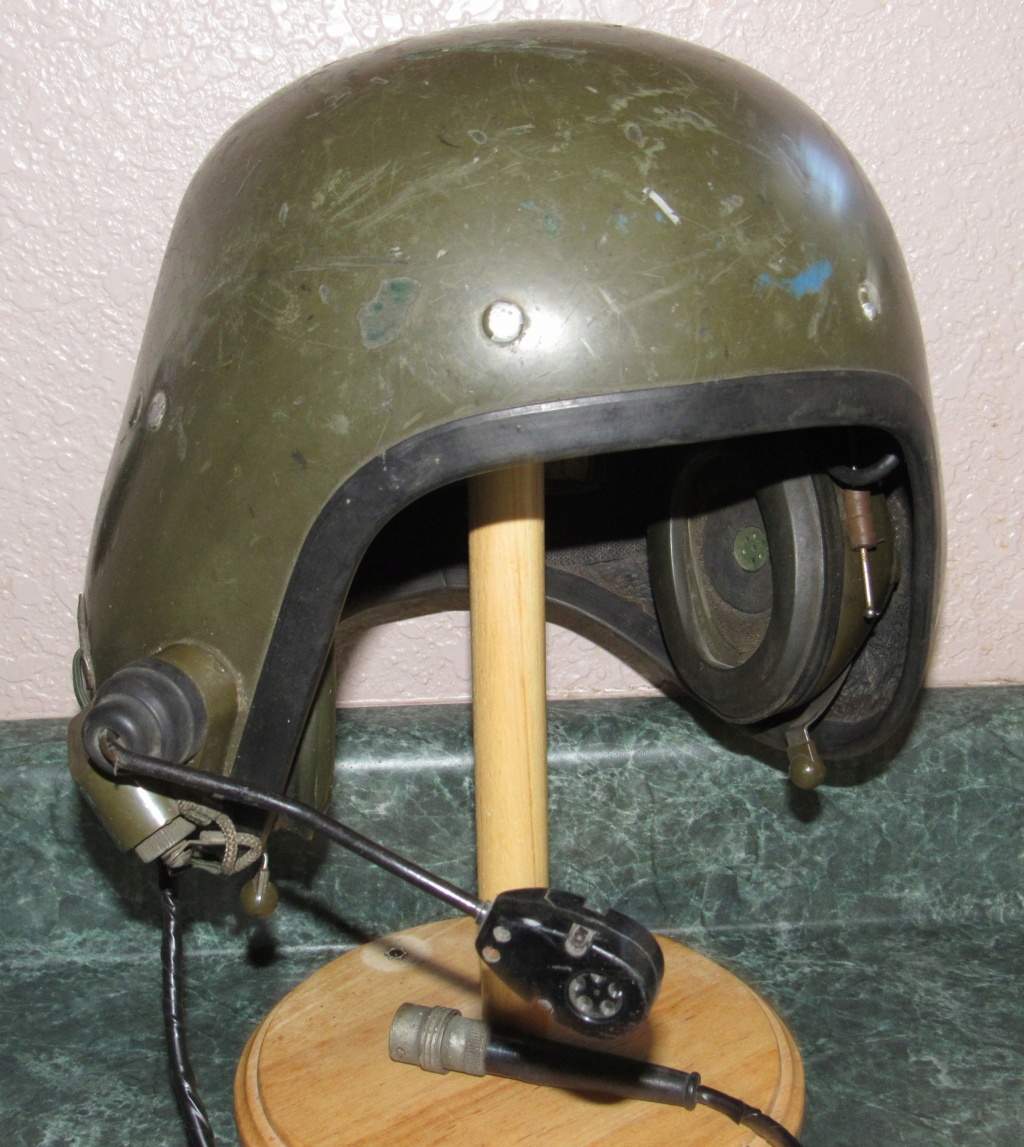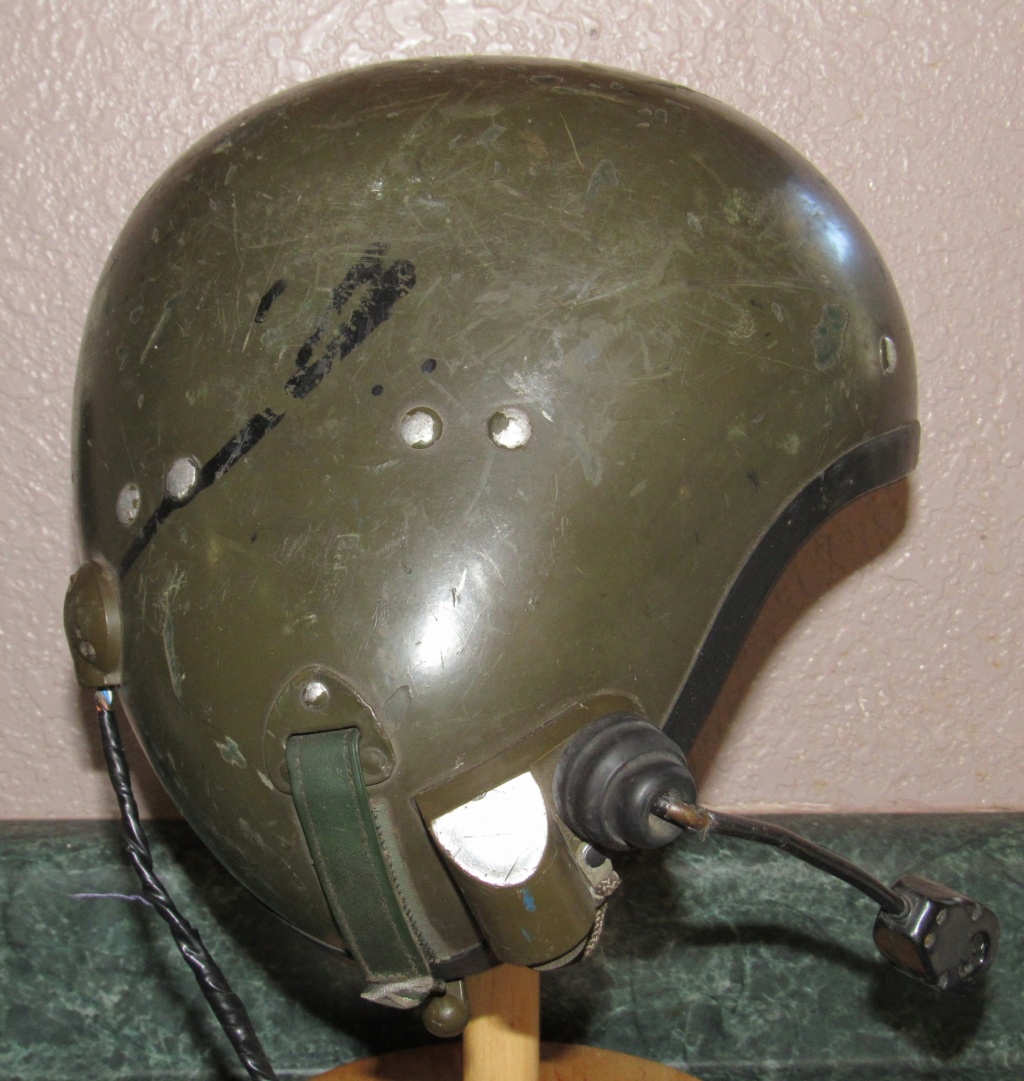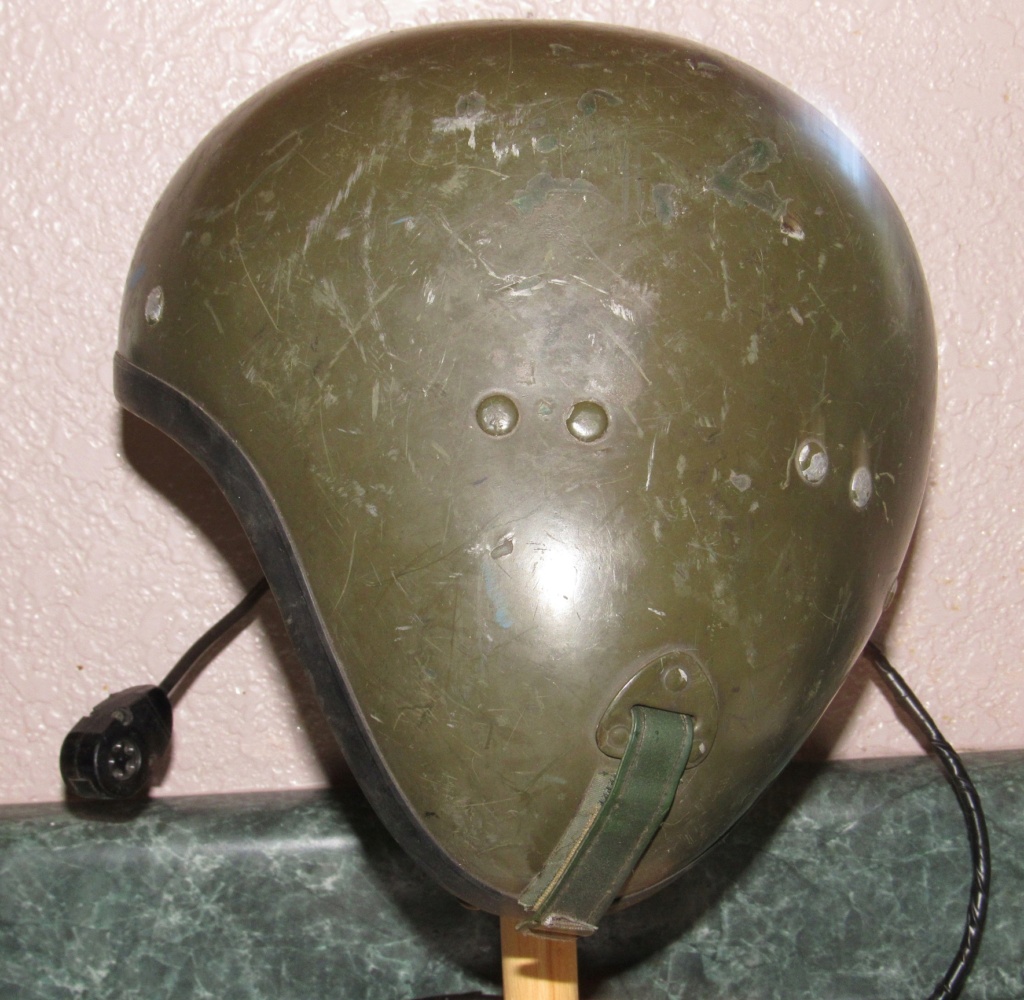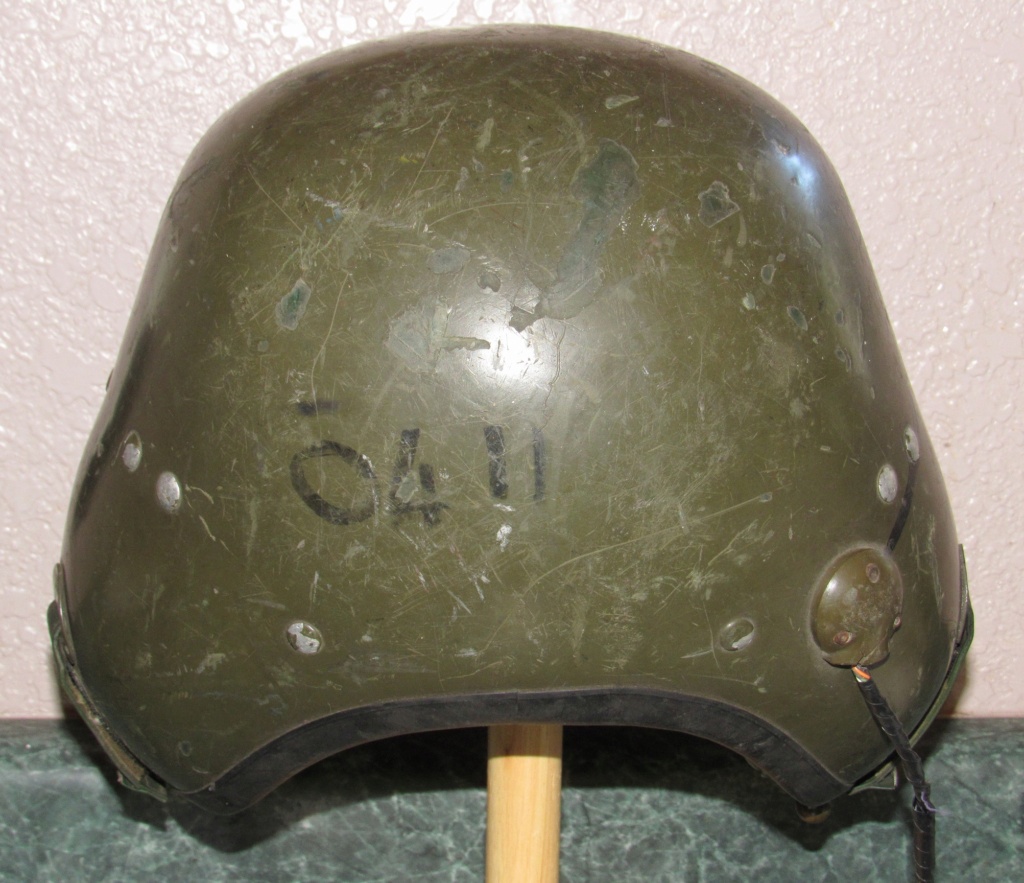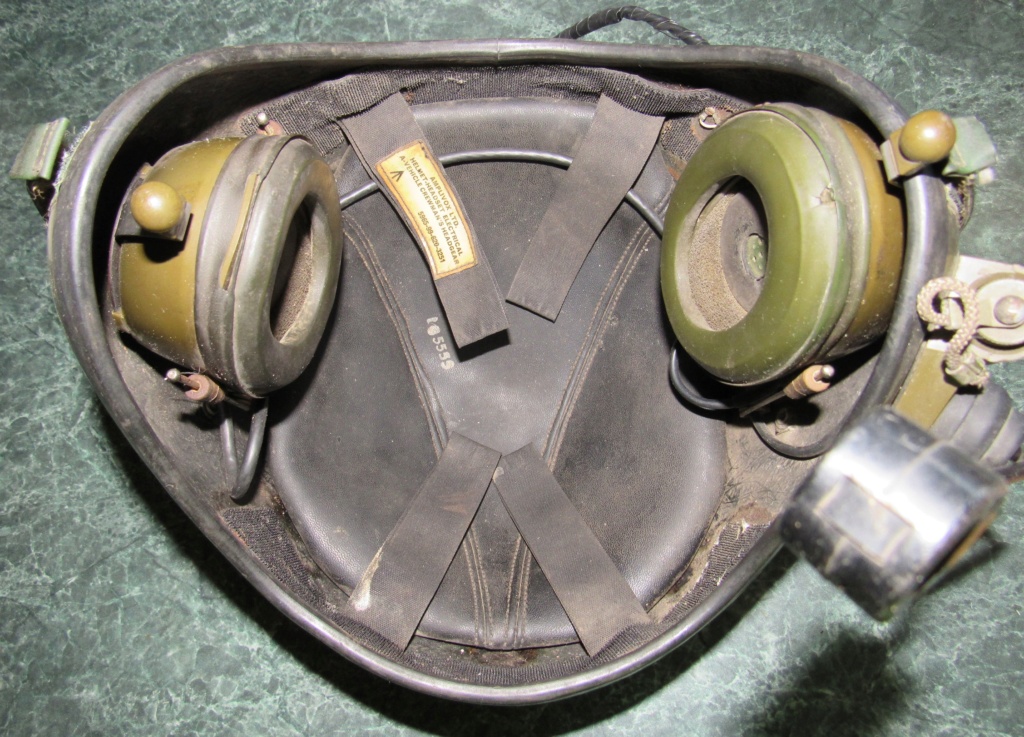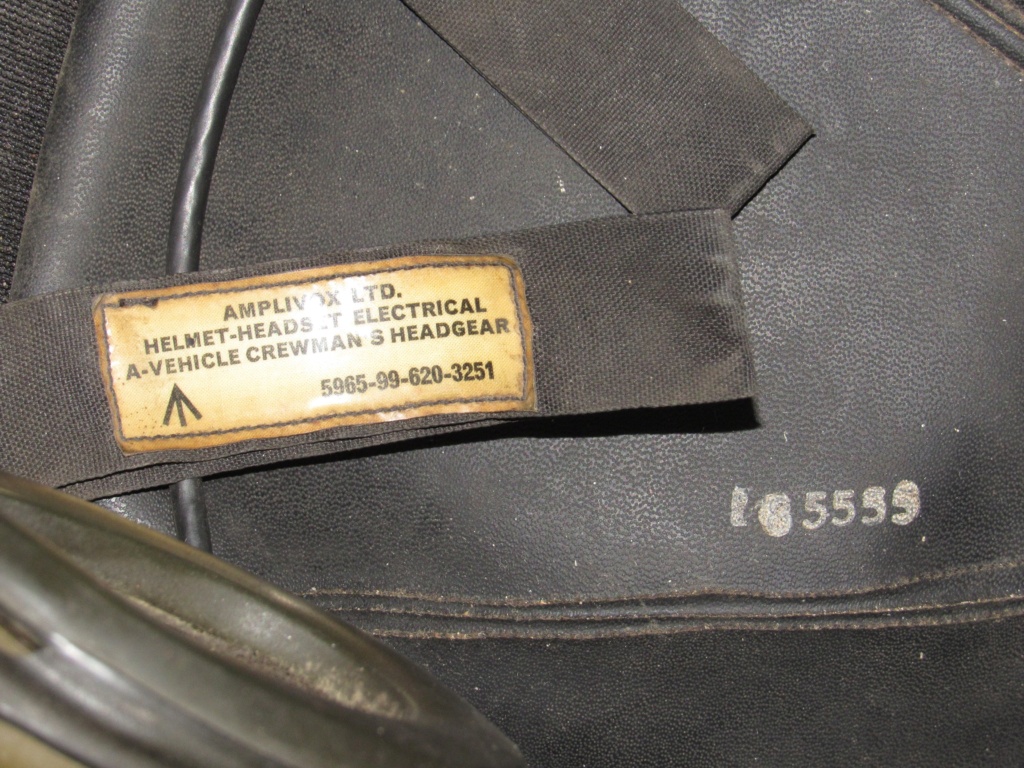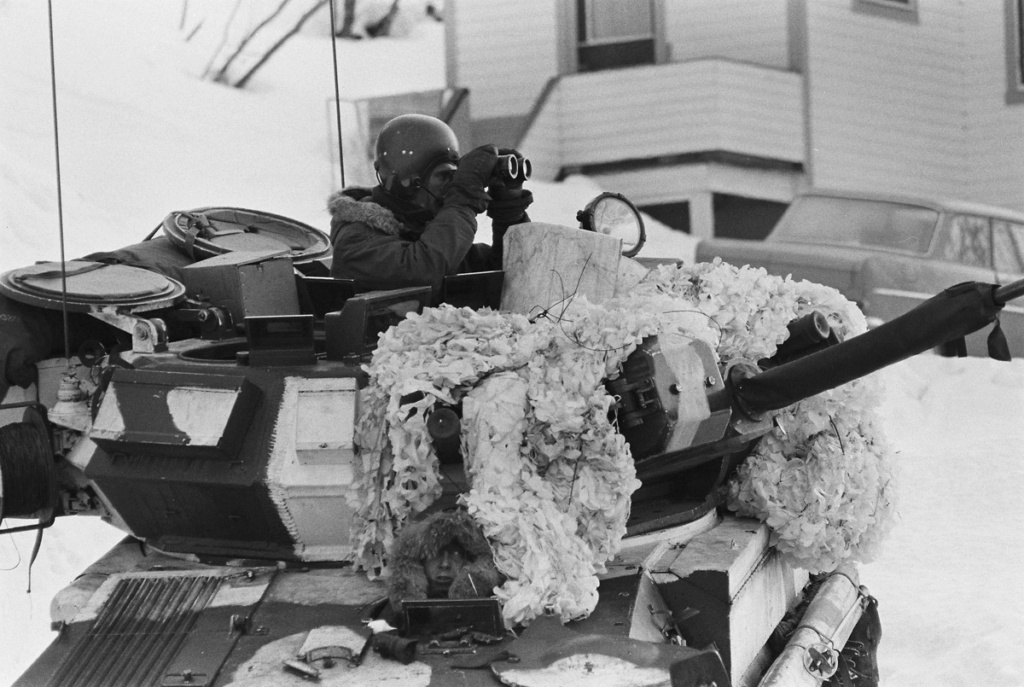 Unissued pair of 218X Panorama Goggles.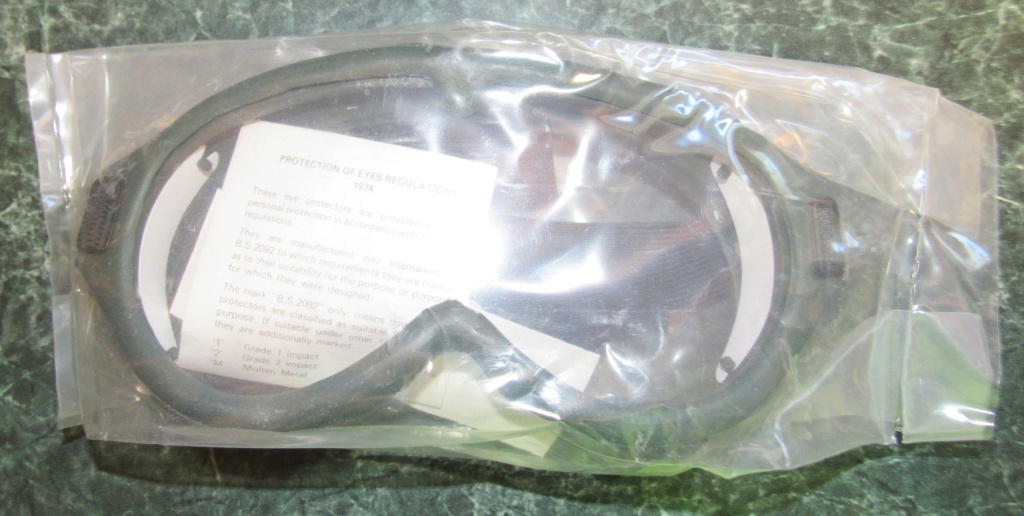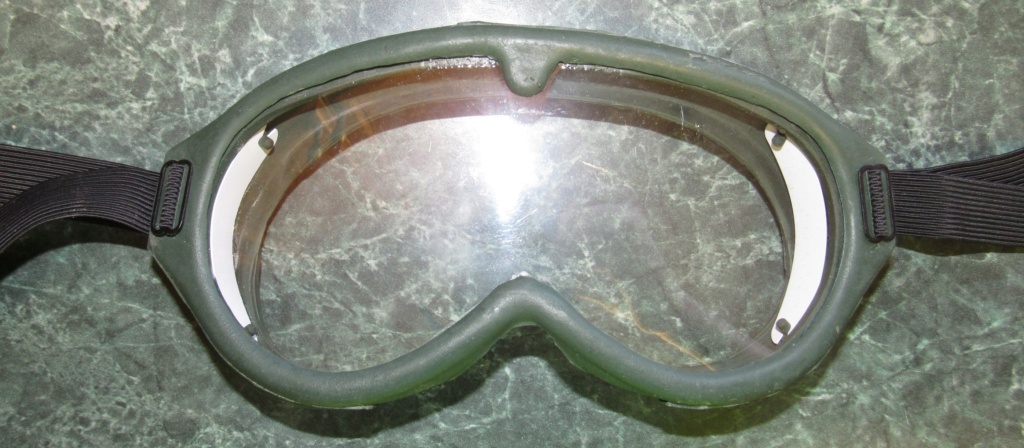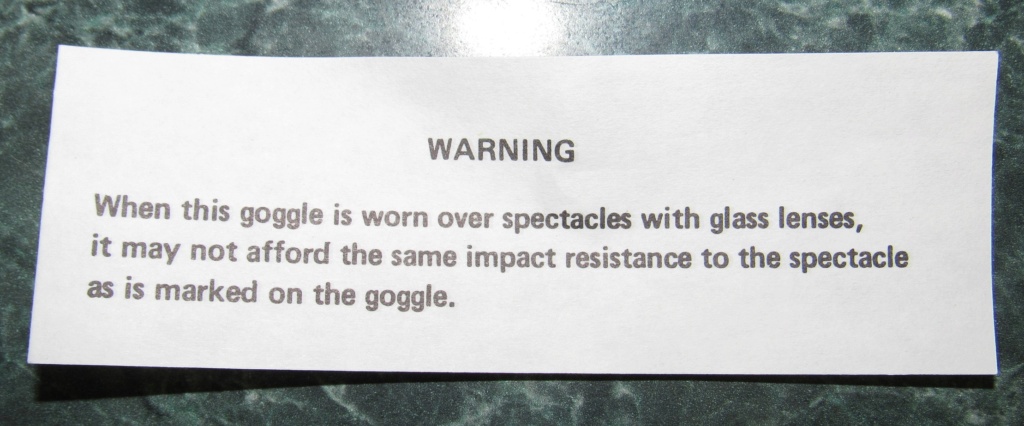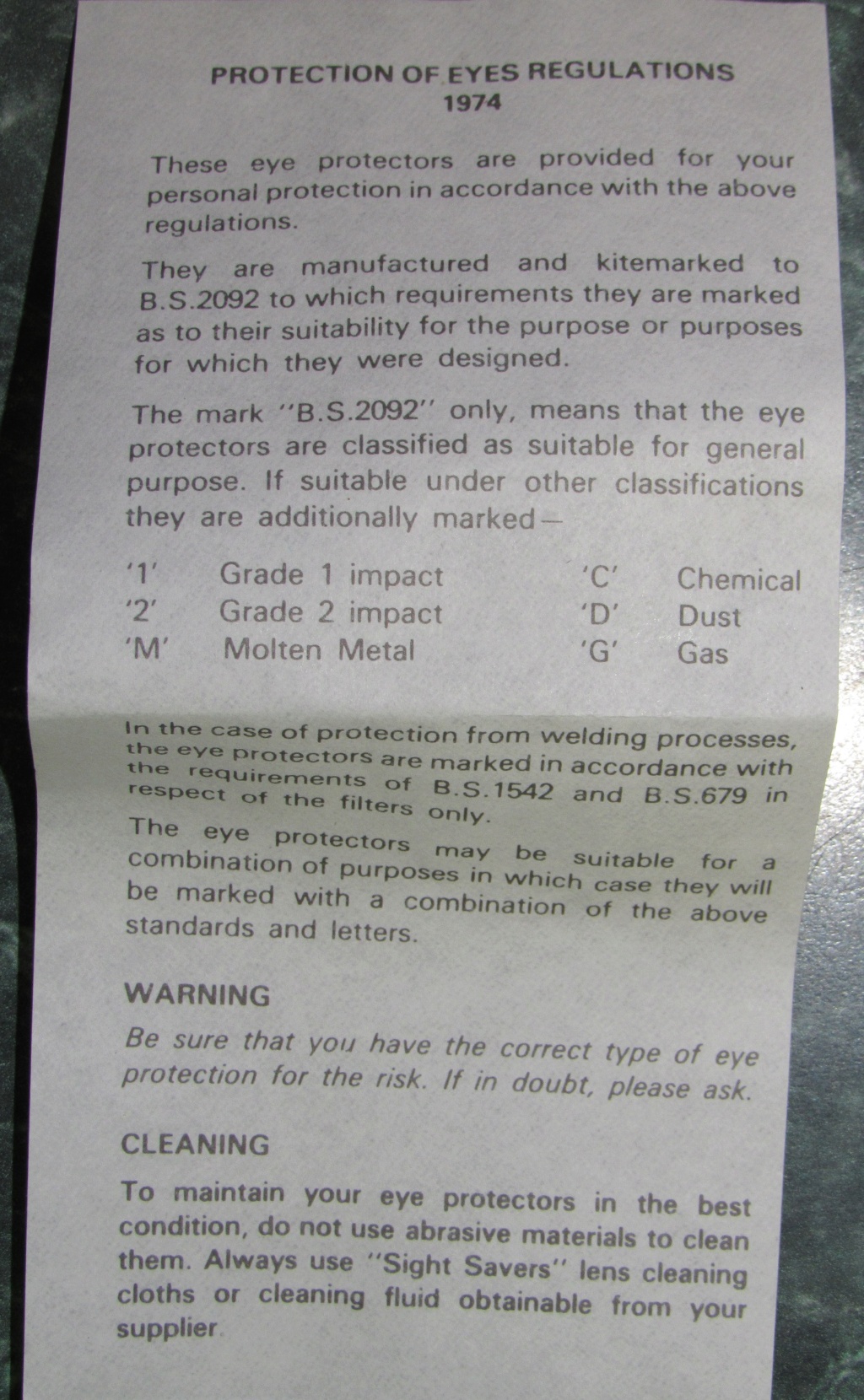 Mk. II Gaiters.
Mk. VI General Service Combat Helmet, dated 2006. The sticker just happened to finally lose its stickiness right when I got it, and luckily it fell between
the shell and padding to catch it.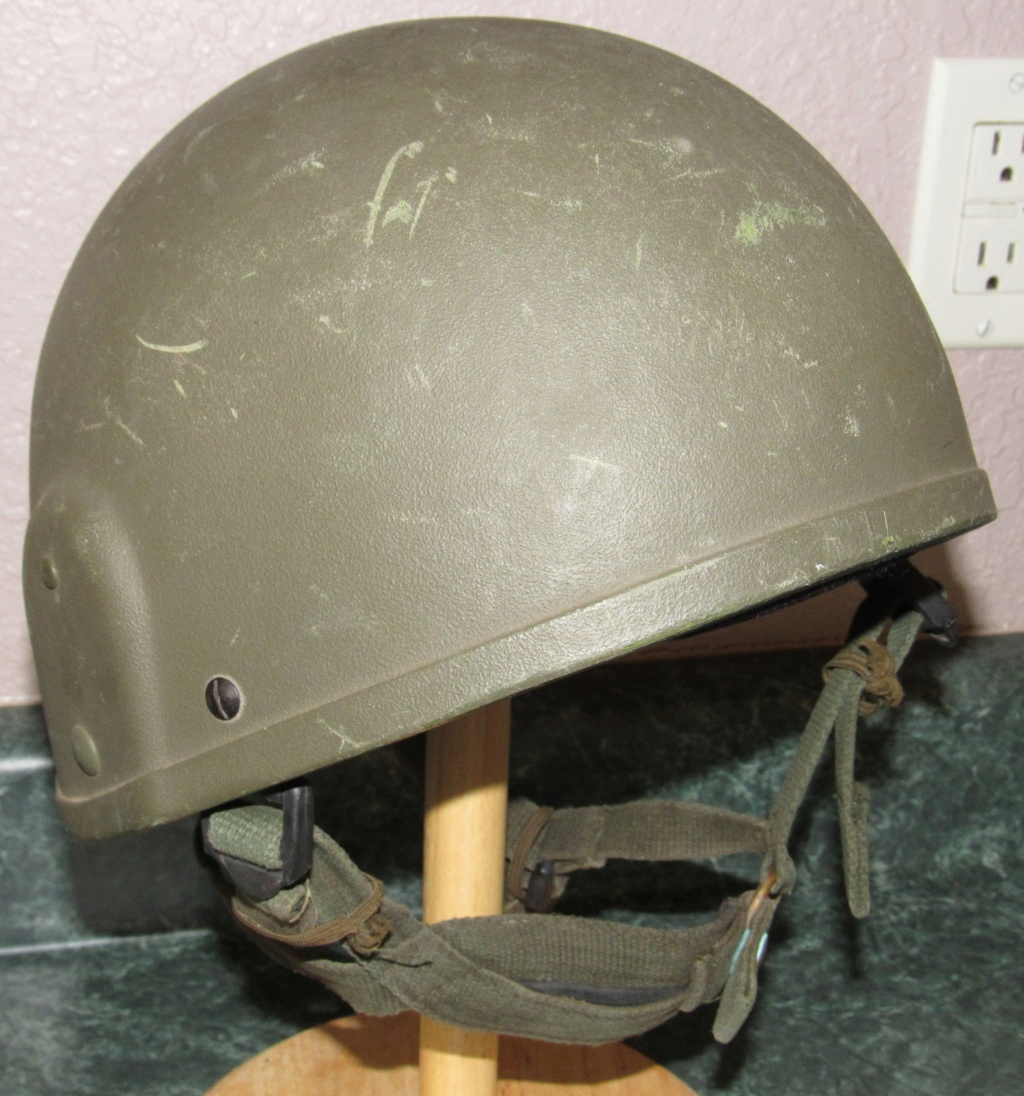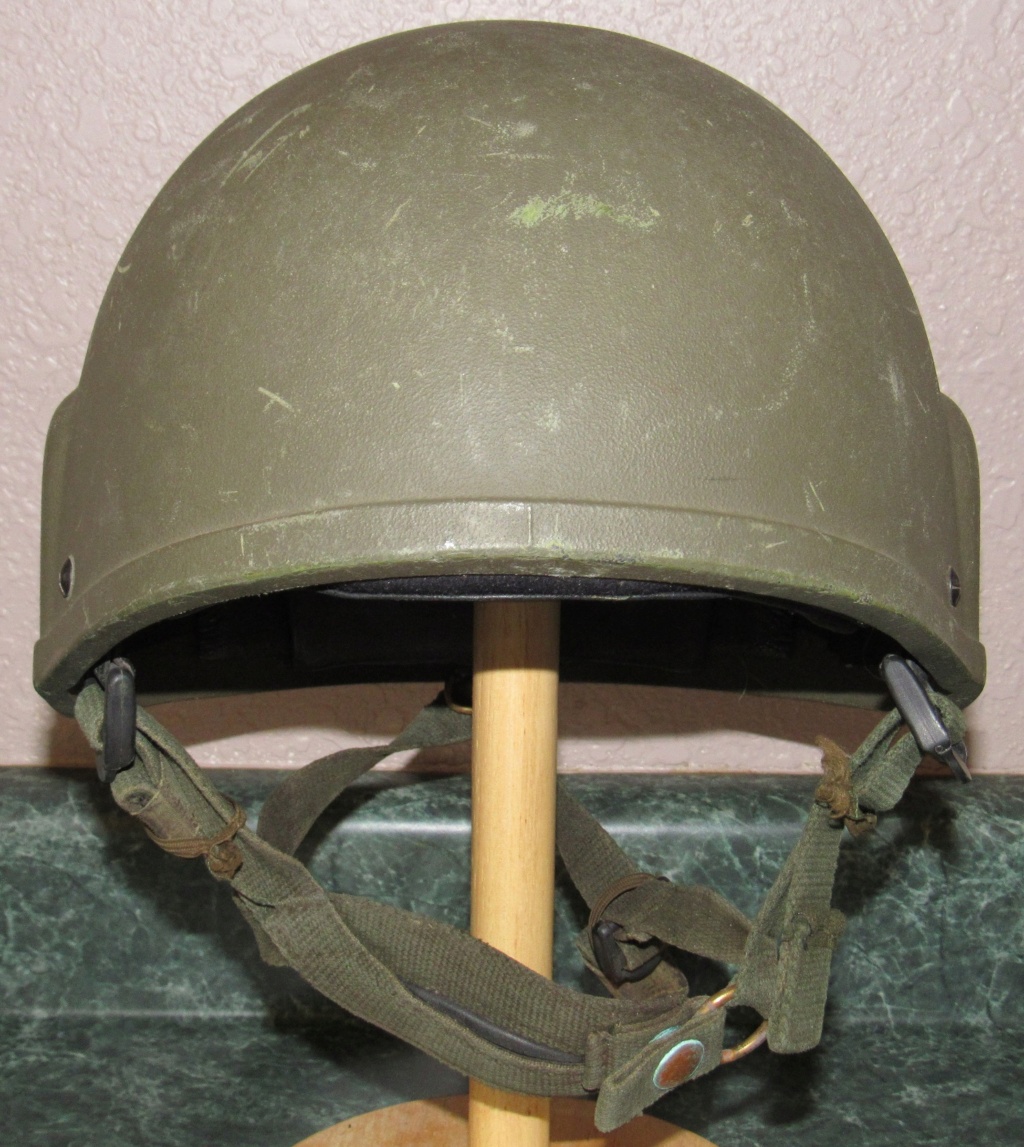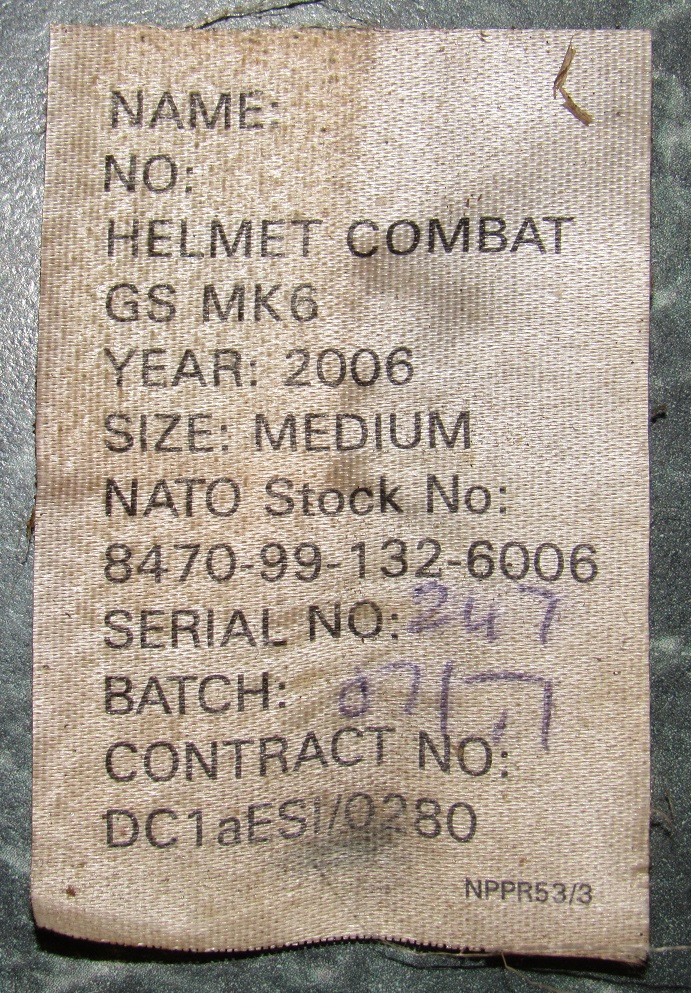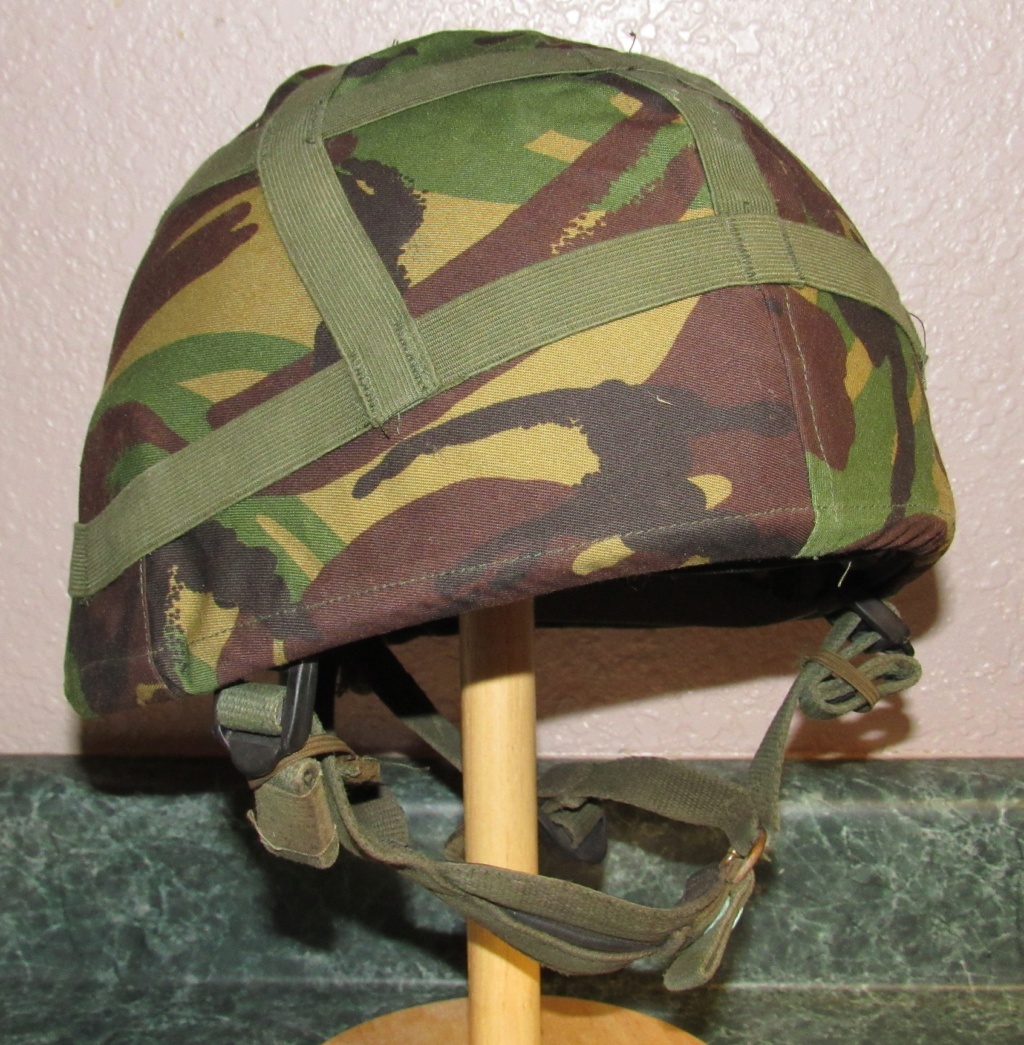 Unissued "Northern Ireland" chest rig. Missing the snap-on radio pouch as most seem to be.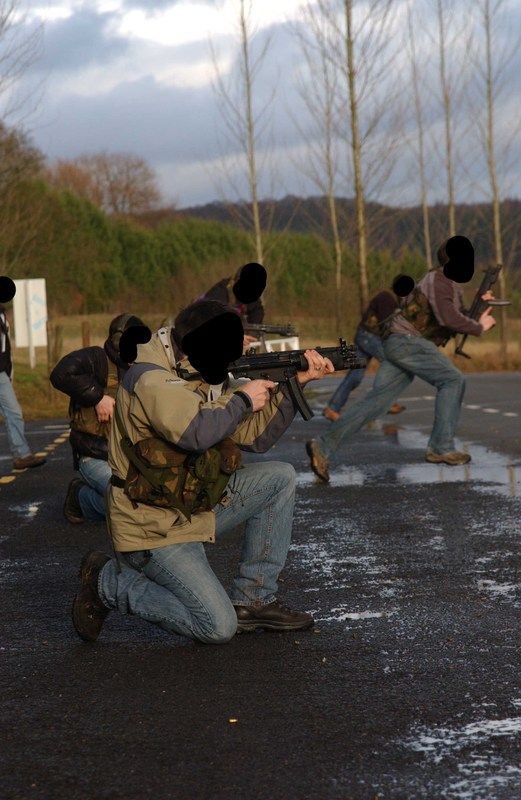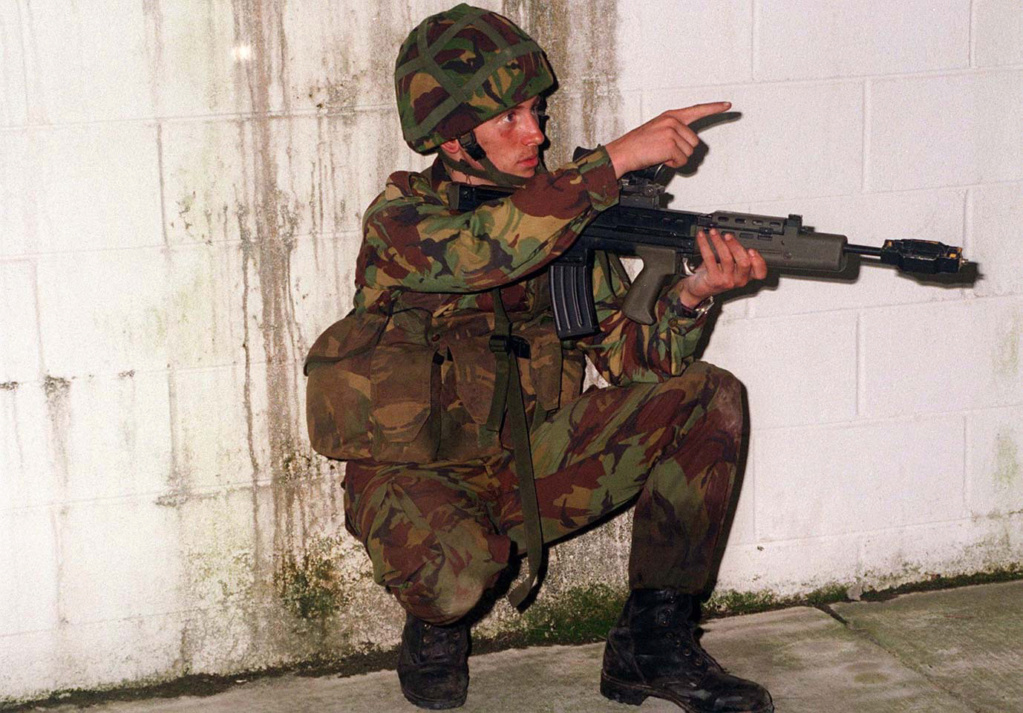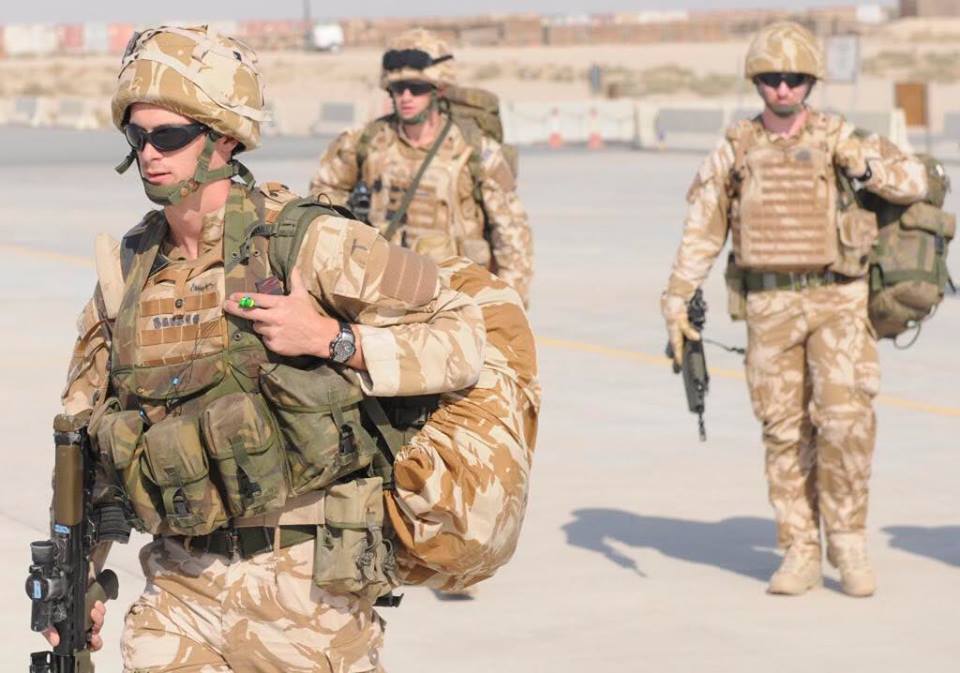 Now, some random PLCE bits I've thrown together. Still a work in progress to make a proper loadout.
Belt, 2004.
Entrenching Tool Case Carrier, 2004.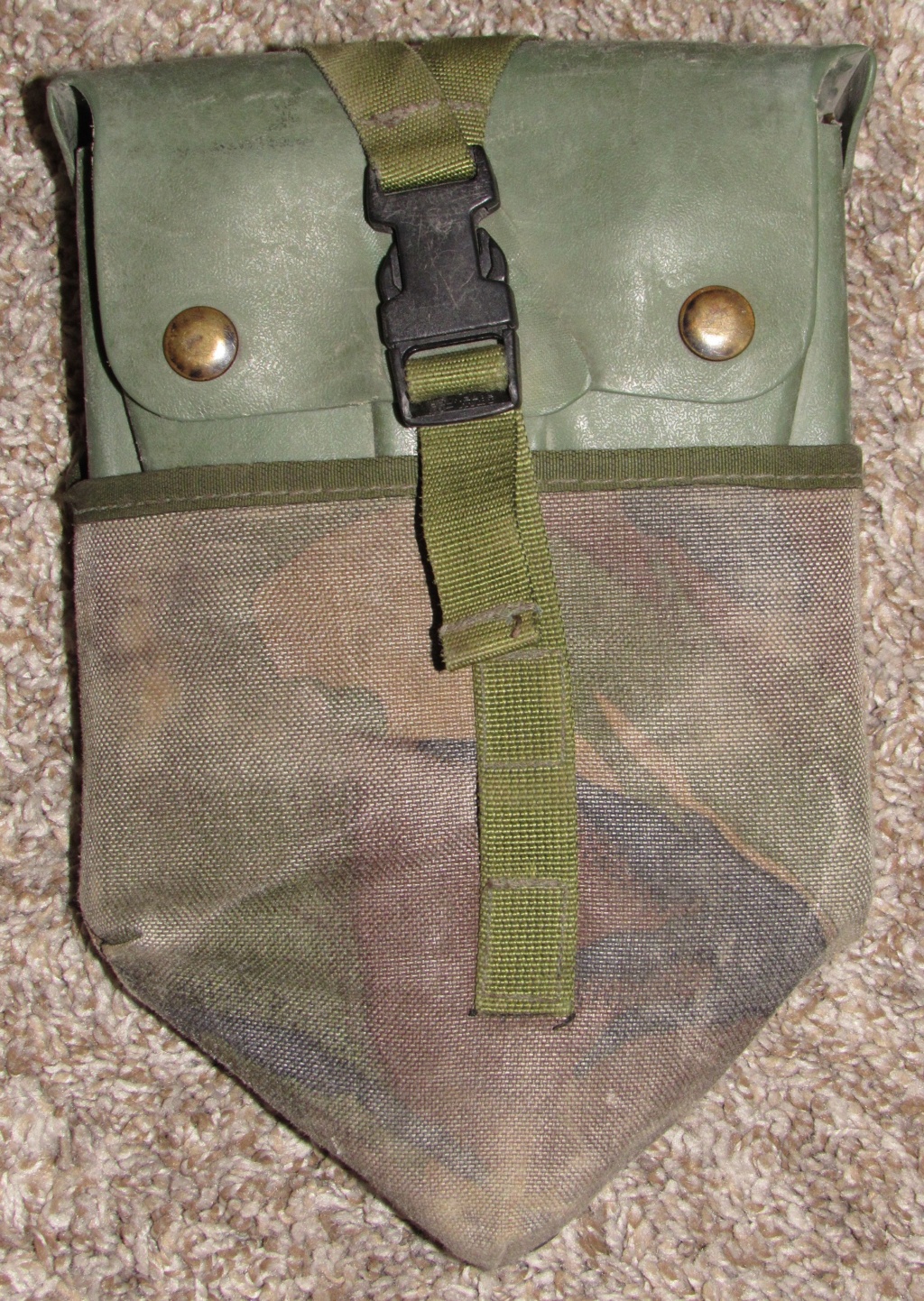 Holster, Other Arms, Seyntex 1995. Missing the flap as are basically all of the ones in the US.

Universal Ammunition Pouch, 1997. Only have one. The right pouch was redesignated to hold first aid items.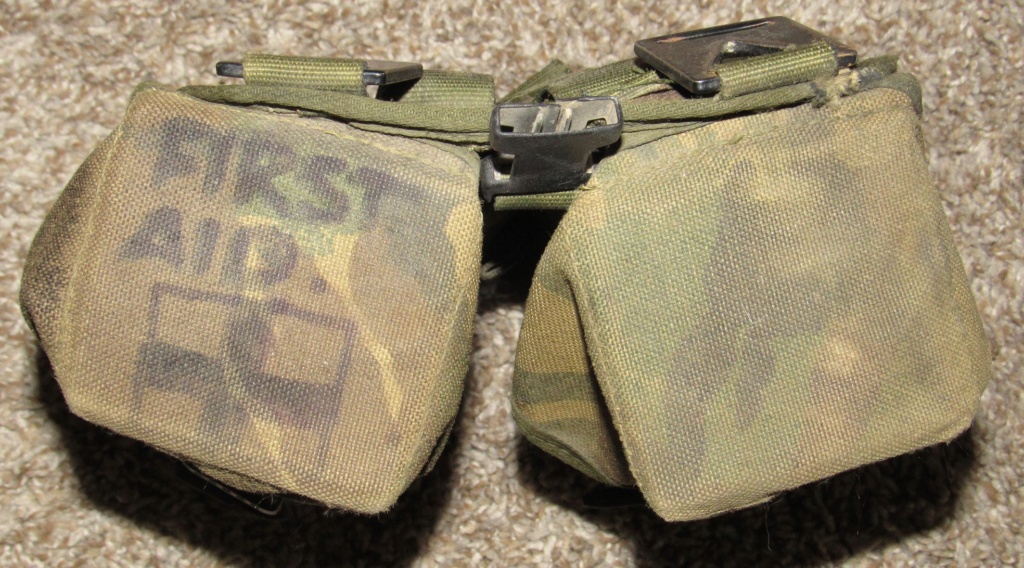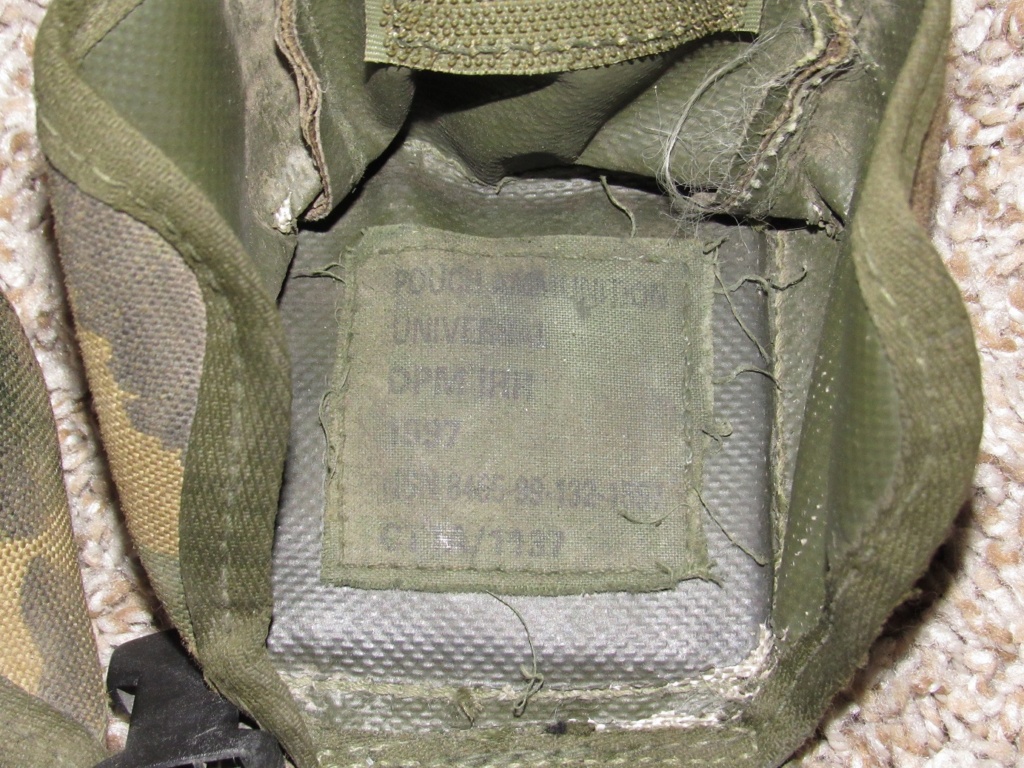 Utility pouches, the dirty one is dated 2005.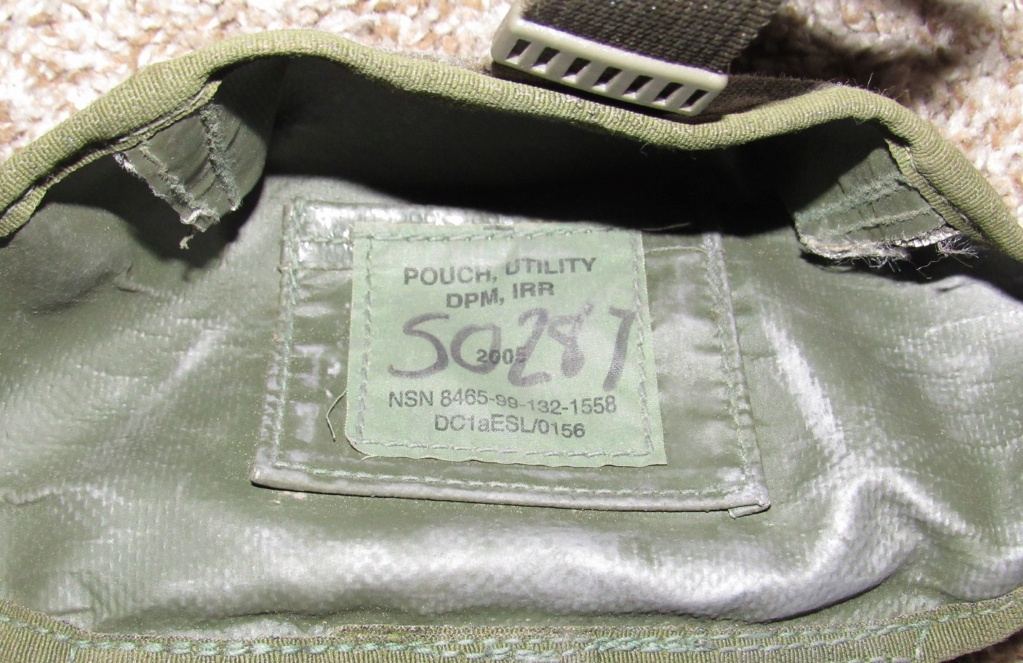 Carrier, Water Canteen, 2007.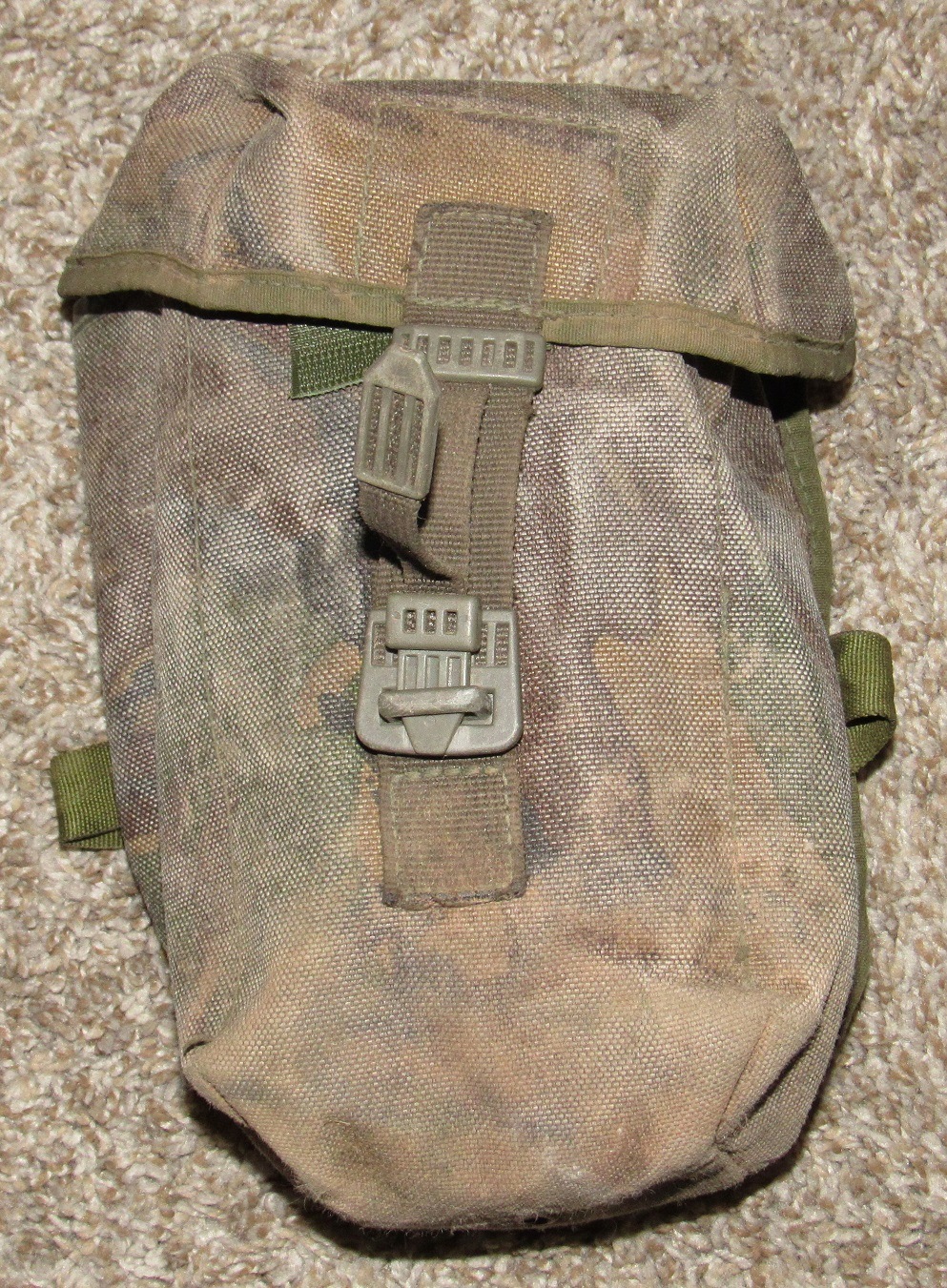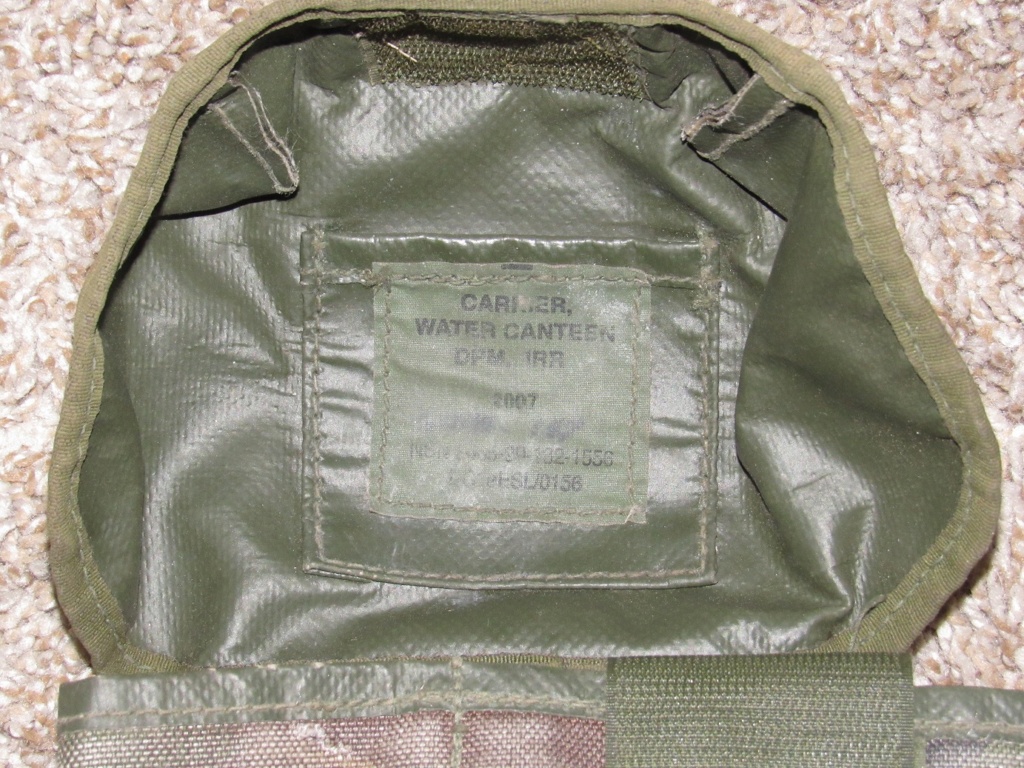 Yoke, tag missing. Am I correct in that the "Rocket Yoke" is the version with zippers on the sides of the back panel to
attach the side pouches off the rucksack?
And the odd ensemble all together. I plan to at least get a rucksack, S10 respirator with the bag, bayonet frog, and another ammunition pouch.
Old pic of my Soldier 95 Training Shirt.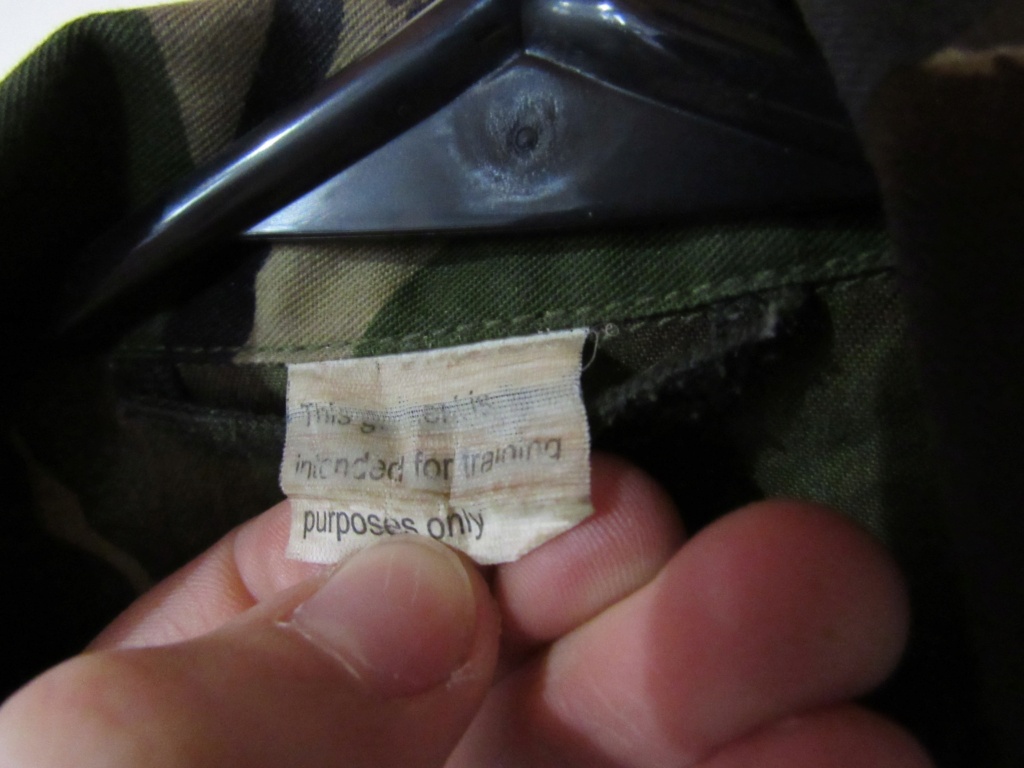 Old pic of my plain S95 trousers.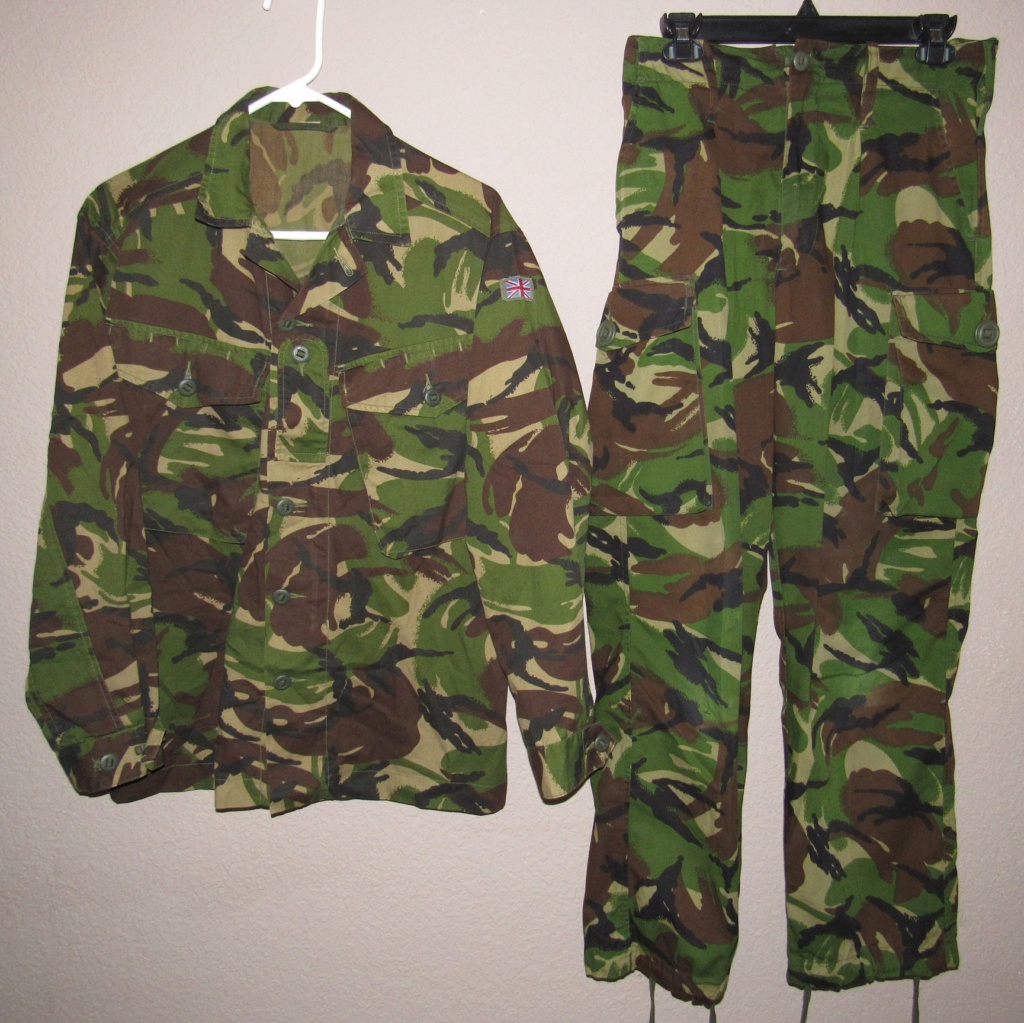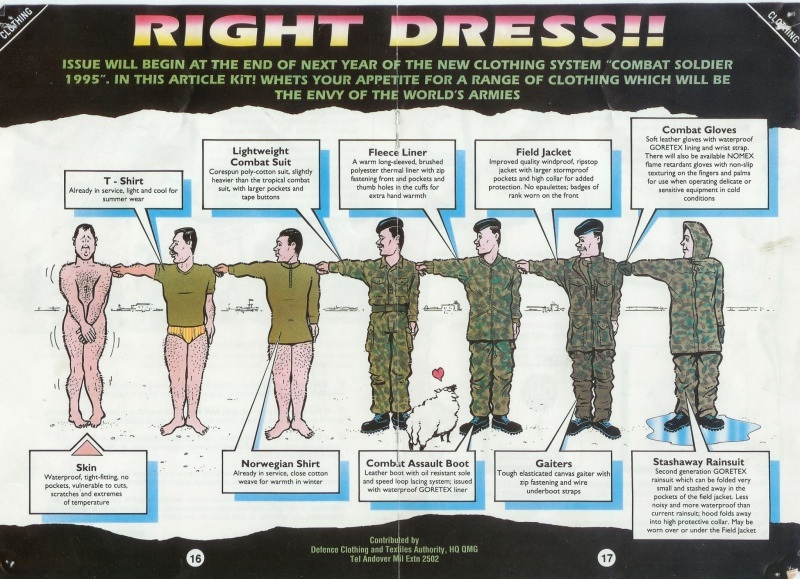 S95 shirt named to MacGilp, 2nd Signal Brigade (National Communications), Royal Army Medical Corp.
I believe a Soldier 95 type Windproof Smock.
Now, here I get confused on TRFs. Here's a Scottish woodland S95 shirt, patched to a member who was in the 16th Air Assault, Princess Louise's Argyll & Sutherland Highlanders,
and what seems to be either the Black Watch, 3rd Battalion, Royal Regiment of Scotland or Royal Highland Fusiliers, 2nd Battalion, The Royal Regiment of Scotland (2 SCOTS),
which I'm unsure of since from what I read it looks like the last two shared the same TRF.
I also read they were folded into the Royal Scottish Regiment in the late 00's along with several other Scottish regiments.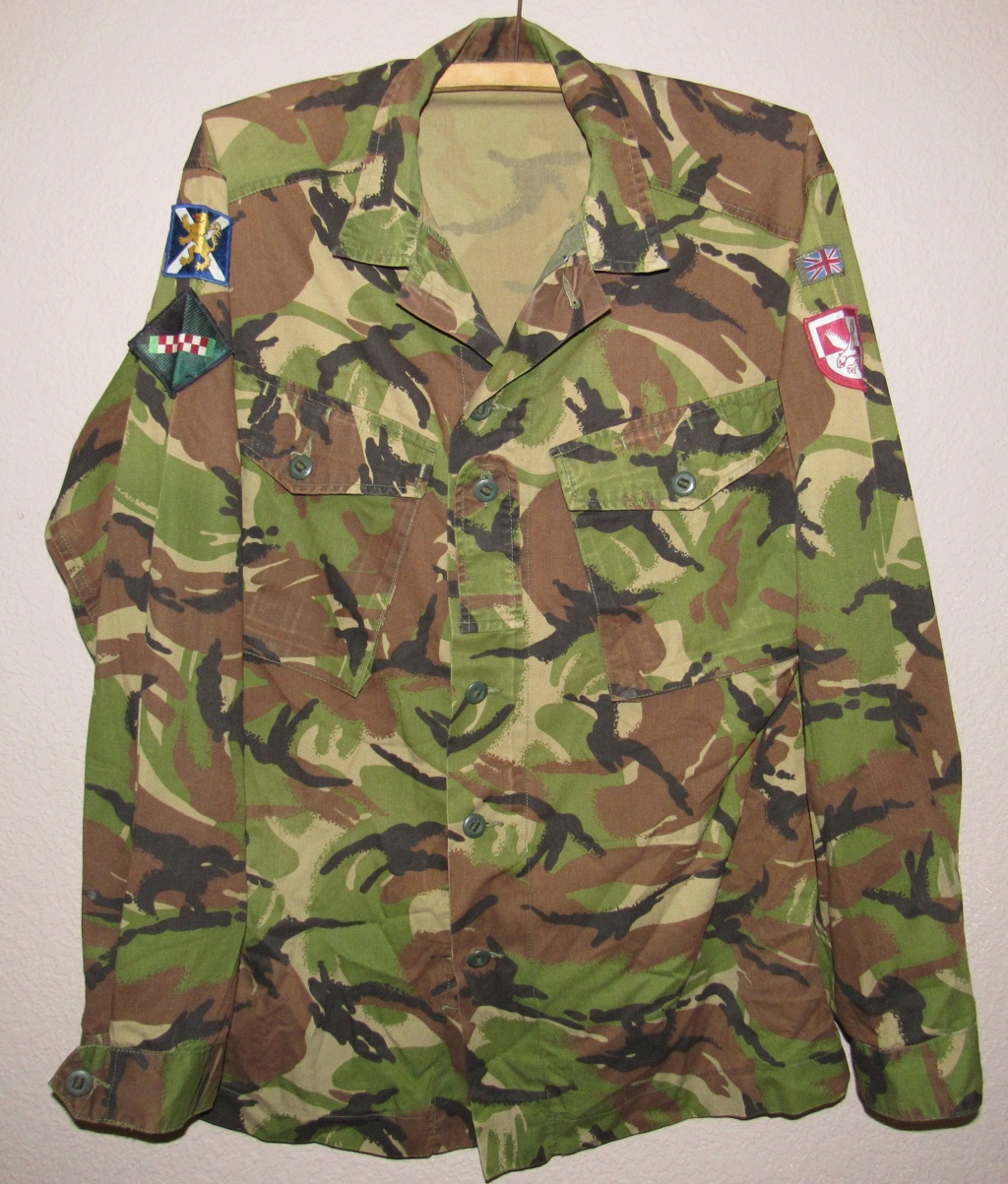 Another Scottish S95 shirt, this time desert with an ISAF patch, 19th Light Brigade, and again what seems to be a Black Watch or Royal Highland Fusiliers TRF that I'm unsure of.
And to finish for now, an MTP CS95 shirt, patched to a Bradley of 2 PARA, 16th Air Assault, velcro ISAF patch missing.
With some cheeky "artwork" on the tag.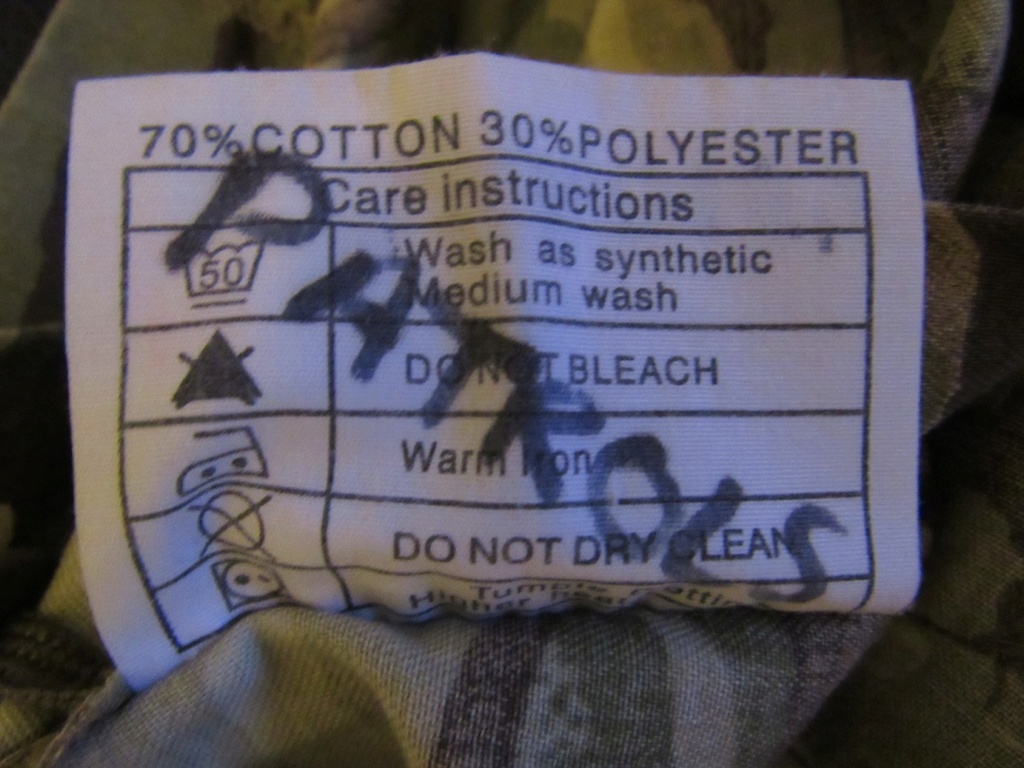 Enjoy!
-Nate