Newly arrived M76 Legion uniform.
This is a scarcer early type with Franco era Legion embroidered epaulettes.  
Franco died in late 1975, but these were already in early production and were used very briefly before post Franco M76s were produced and issued bearing  Monarchial Legion embroidery.
M76s were produced and used for many years; a few different small variations exist.                           
Early " Franco era " M76...                                                                                                                                      
Legion embroidery comparison. "Franco era" on the left, Monarchial crown on the right.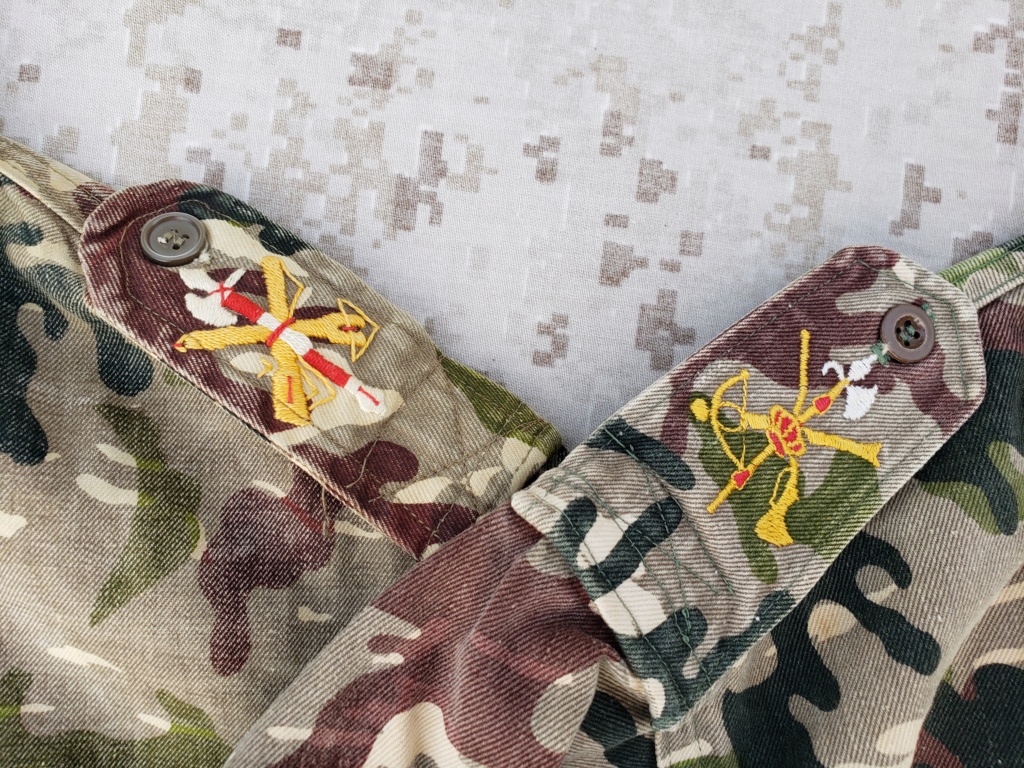 Four M76s with variations .
Top 2 are the earliest variants and they both have an arm pocket a la M69 . "Franco era " blouse top left has no national flag .
The bottom 2 are later variants and do not have arm pockets .    
Bottom left blouse has a national flag and is the only one without  elbow reinforcement.    Bottom right has no arm pocket, nor national flag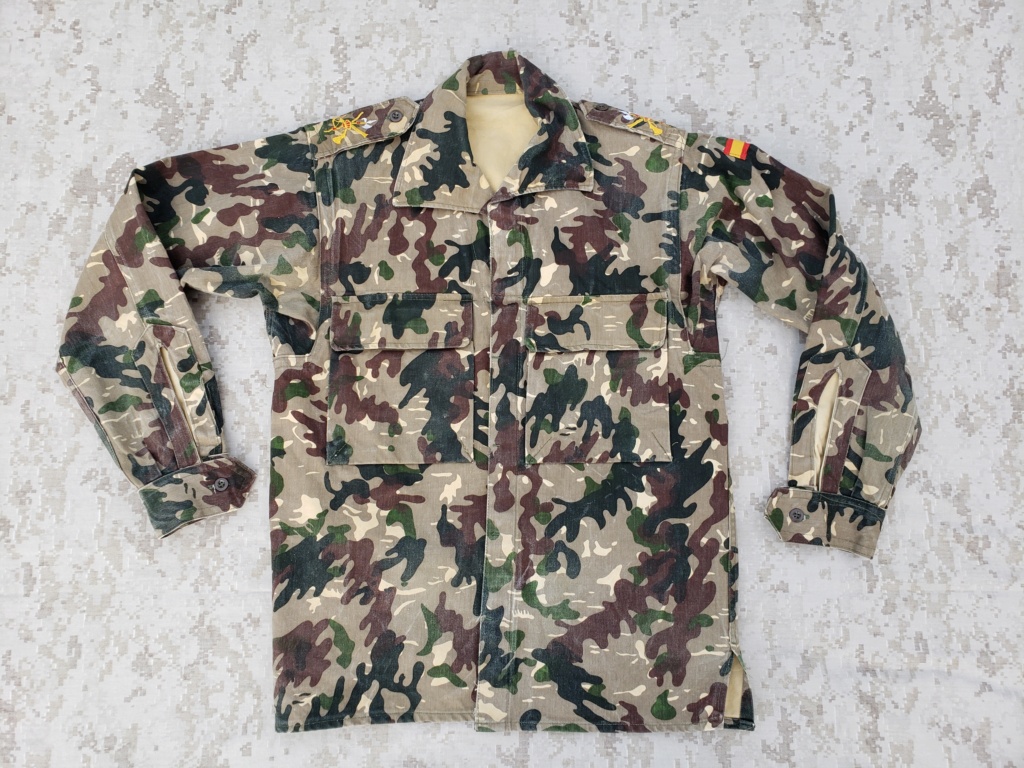 I believe I have covered the majority of possible M76 variants.
Last edited by ripcord on Wed Aug 09, 2023 9:50 pm; edited 1 time in total