I've seen a bunch of different pouches and bags made from the East German Rain Pattern. So I decided there should be a thread showing all of the items for a NVA Rain Pattern Uniform. Let me start it off with some of my pictures:
first off the pouches
left a Mag pouch and on the right a grenade pouch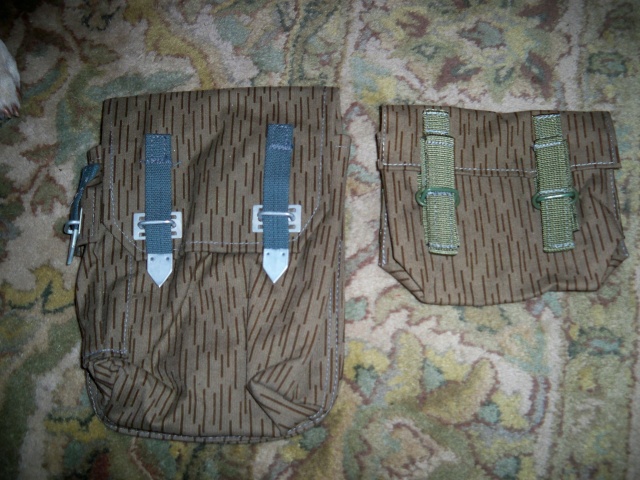 I've come to notice that there are two variations on these. The mag has gray closers and uses gray metal loops to keep it closed. While others like the grenade have green loops and closers.
The shovel and cover
Also has the green variation
the Canteen
feel free to add onto the list