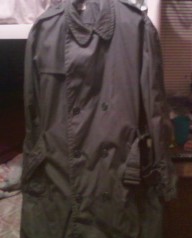 OK!Let us take it from the top,The tag says Army green but it has faded to almost gray.
[img]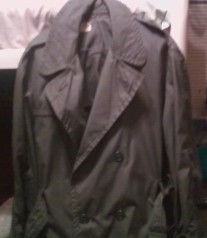 [/img]
[img]
[/img]
It has a little thing in the front to keep the bottom of the coat closed.
[img]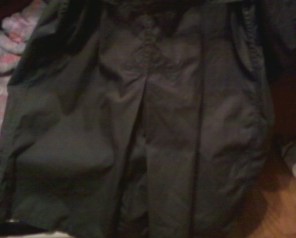 [/img]
Unlike most rain coats I have seen the back has no buttons for closing.
[img]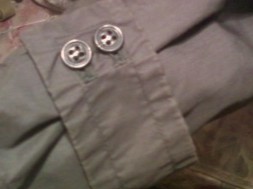 [/img]
An odd double button sleeve strap.The buttons are what I call "fun sized"
[img]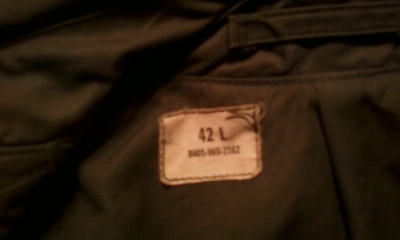 [/img]
42 L 8405-965-2162
[img]
[/img]
RAINCOAT,MAN'S,COTTON AND NYLON,QUARPEL,ARMY GREEN 274
DSA 100-67-C-1669
Alright then,My GUESS is that this is an Overcoat from...50s or 60s.US Army..seeing as it is ARMY GREEN!Or it was at one time
Any information about it would be greatly appreciated,What branch this is from,period,name ect..Thank you