This has to be one of my favorite modified jackets in my collection. First off, this is a 1990 dated 3-color desert jacket. You don't often find 1990 dated 3-color DCU jackets. Most are 1991 or later. More importantly though was what I found in the sleeve pocket. I have always had great luck finding items left in pockets by soldiers. I've found everything ranging from knives to used handkerchiefs to candy wrappers. However, this one is different. I thought about disposing of it or burning it, but just couldn't bring myself to do it. For now, it still rests in the jacket that I found it in. This is the jacket that is always covering my mannequin.
This jacket is not anything spectacular. It is just a run of the mill 3 color modified desert jacket. What makes it special is what was in the pocket. WHY someone would have left it in the pocket is beyond me.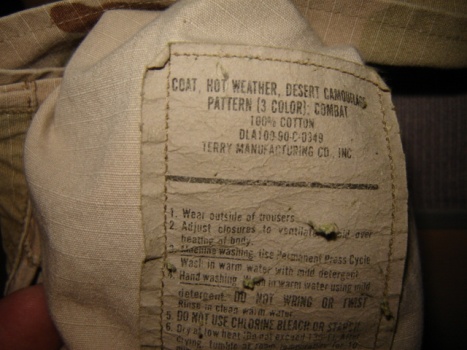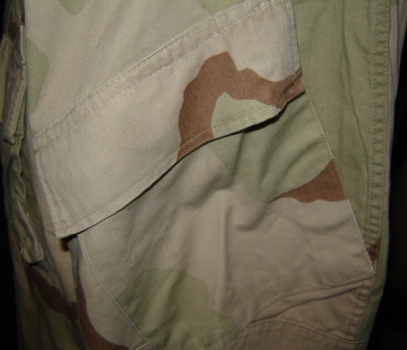 AND this is what makes it so special.......