TTsKO colorations

dynamo.alex

Senior Lieutenant





Name

: Alex


Age

: 43


Location

: Sofia, Bulgaria


Registration date :

2012-11-20


Number of posts

: 880

this is very interesting colouration Gilles.
are there any Stamps visible?

... thanks for sharing

vonstuck

Colonel





Location

: FRANCE


Registration date :

2010-03-30


Number of posts

: 3099

dynamo.alex wrote:this is very interesting colouration Gilles.
are there any Stamps visible?

... thanks for sharing
Unfortunately,I haven't seen a tampon at all
Gilles

dynamo.alex

Senior Lieutenant





Name

: Alex


Age

: 43


Location

: Sofia, Bulgaria


Registration date :

2012-11-20


Number of posts

: 880

alright ... it is a shame, I am very interested to see year of manufacturing and fabric used and so on, the usual stuff one can see on the stamps ... but if there are no stamps, then no info, ohh well ...
But, nice catch anyway Gilles ...

Alex

Camonut314

Senior Sergeant





Location

: California


Registration date :

2011-12-12


Number of posts

: 330

Hey, hope no one minds; I am finally getting enough out of my malaise to take pictures of the uniforms I have had in my collection for some time. A couple of 'standard' TTsKo sets and a couple of oddballs.
Near-mint set with nice stamp and exposed buttons on the shoulder pockets
Kind of interesting that the waistband seems to be a different color.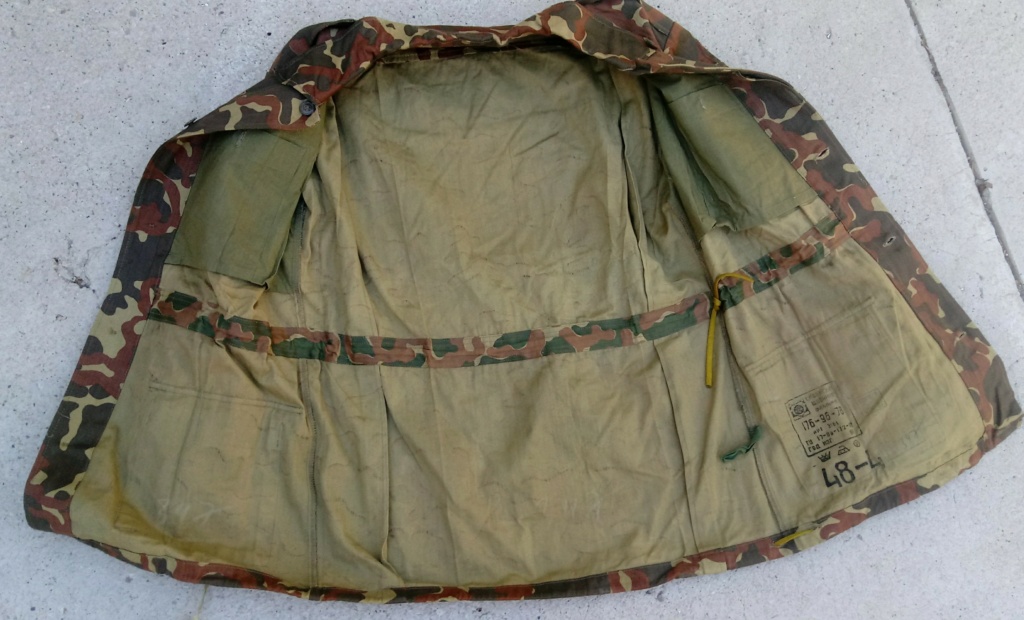 Another set in more typical configuration
Stamps unfortunately pretty bare, though.
Comparison

Camonut314

Senior Sergeant





Location

: California


Registration date :

2011-12-12


Number of posts

: 330

Next, I post these here because even with the one that has Georgian writing, I am unsure where it was made. Sorry if this is the wrong place to put these...
Strange (possibly commercial???) so-called 'Moldovan' set with skinny breast pockets and mostly velcro closures.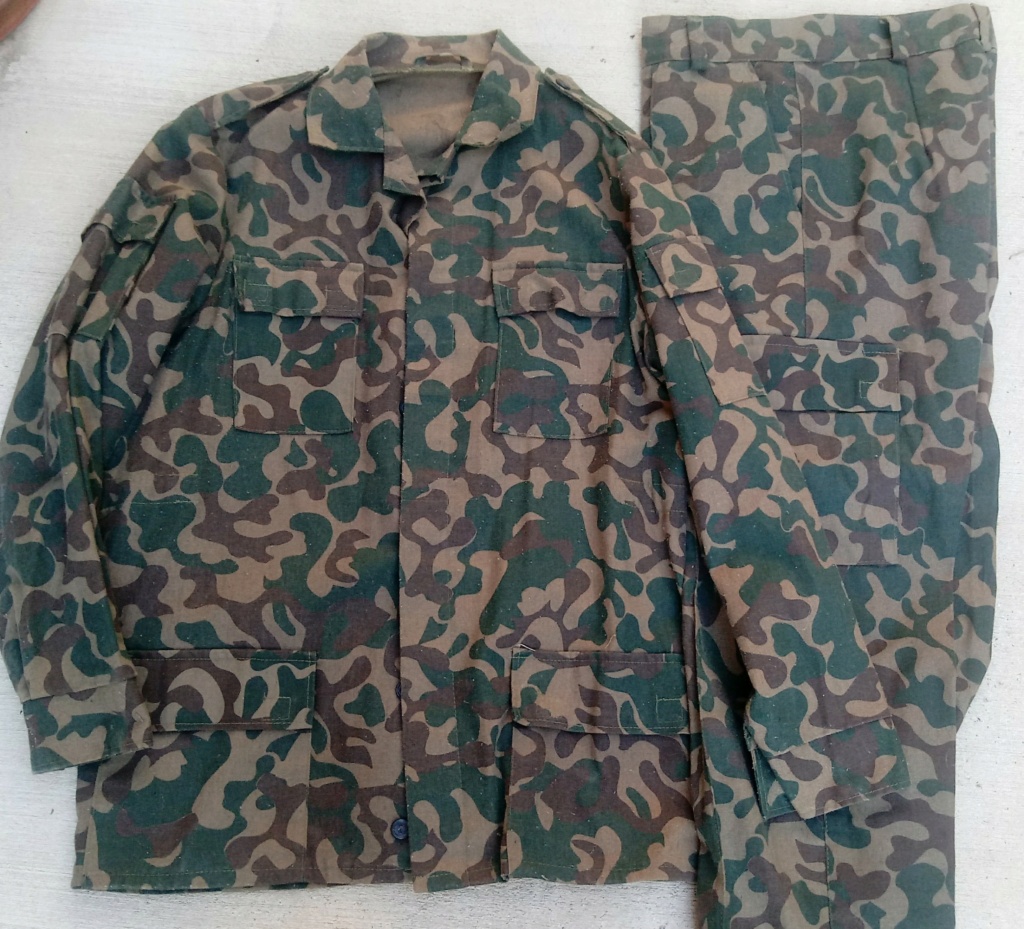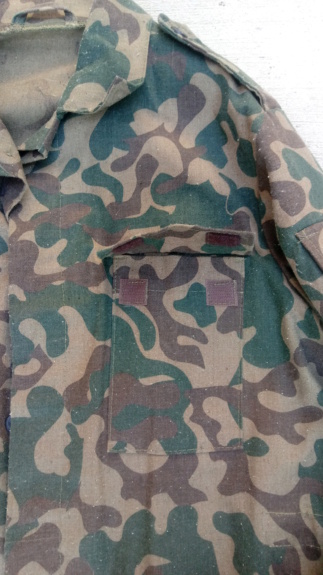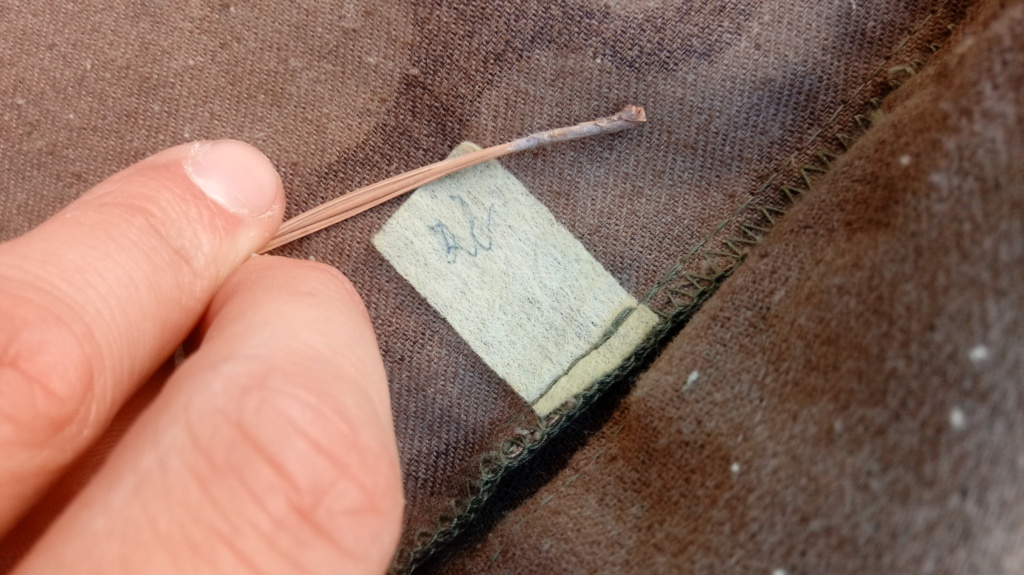 And finally, a mismatched set that has the same button style and Georgian stamps on the inside.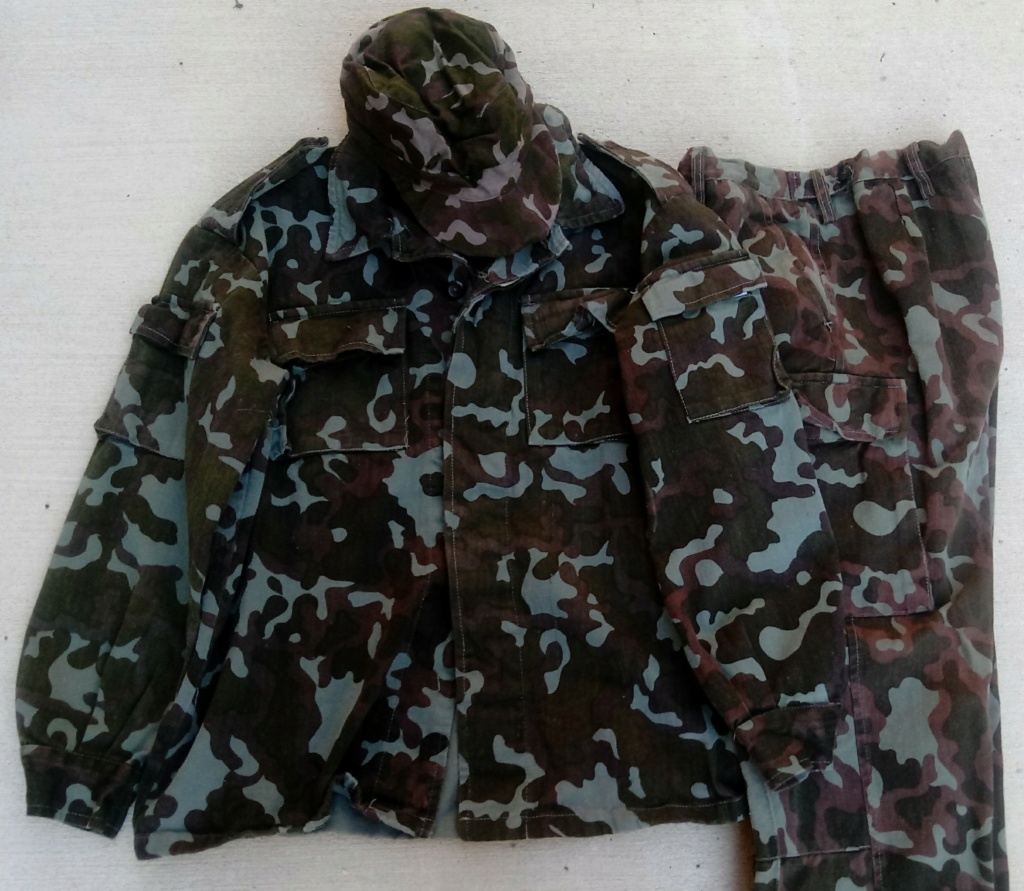 (BTW, no idea what the 543 means, definitely NOT the size which is like a 46/3 in the Russian scheme. Pants have a similar marking.)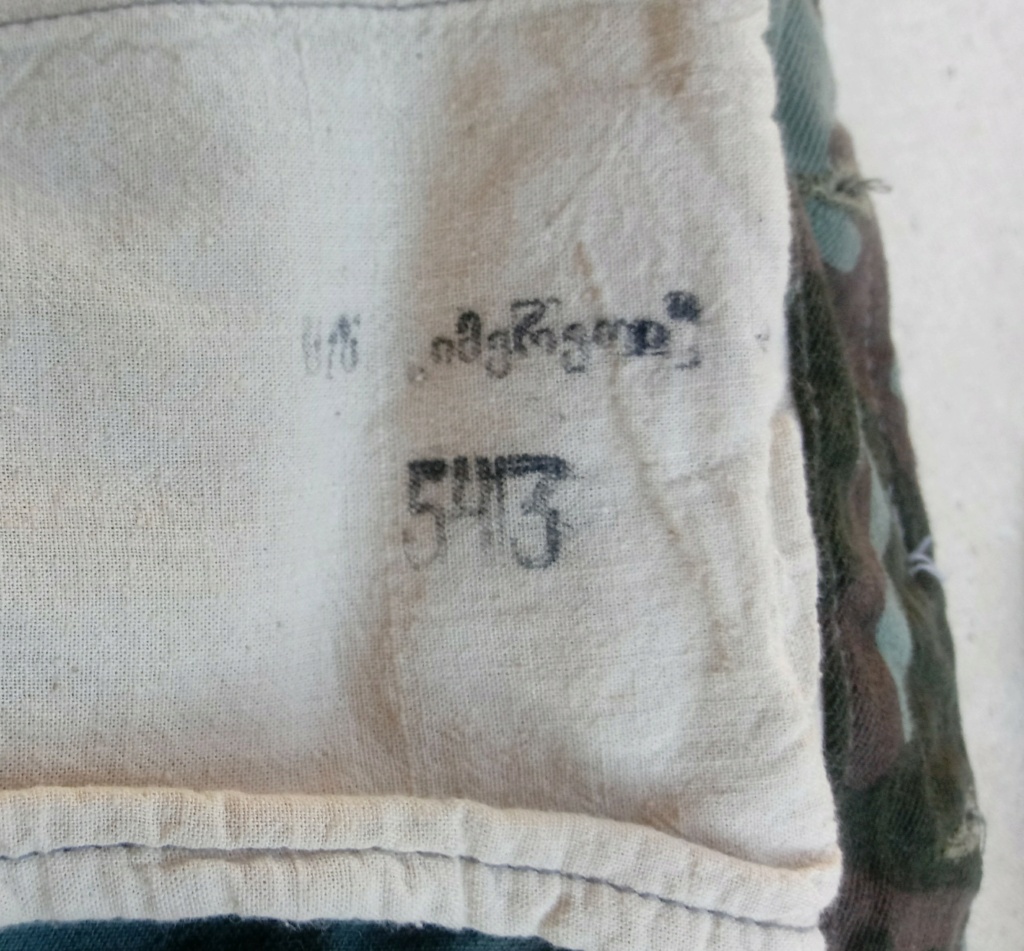 Almost a BDU style cap