This was on Balad Air Base (aka LSA Anaconda). Balad is north of Baghdad, about a 30-40 min flight depending on airspeed and route. This is one of the birds that the Iraq's had actually buried in the sand around the base in an effort to hide them from the American Forces. It was put up on display and soon became a canvas for local artisans.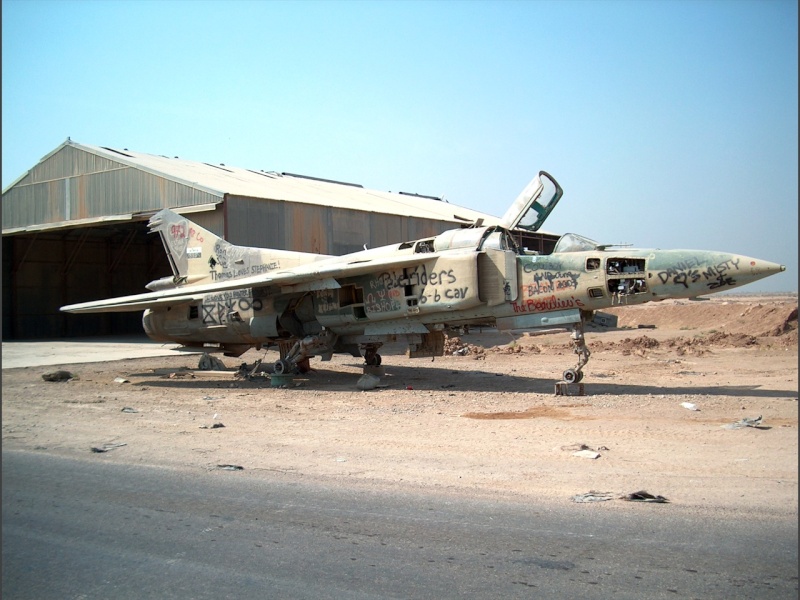 As you can see it's up on blocks and has been...well...it is what it is! lol


These guys are more of the Buried Air Force, parked on the other side of the airfield.