Here's my Rhodesian items.
First is this odd shirt, which buttons all the way up.
loskop on newrhodesian.net says it's late war due to having no pocket pleats, and the button all the way at the top could mean police or something of that sort.
Anyone know more?
And here's my favorite item, the bush shirt: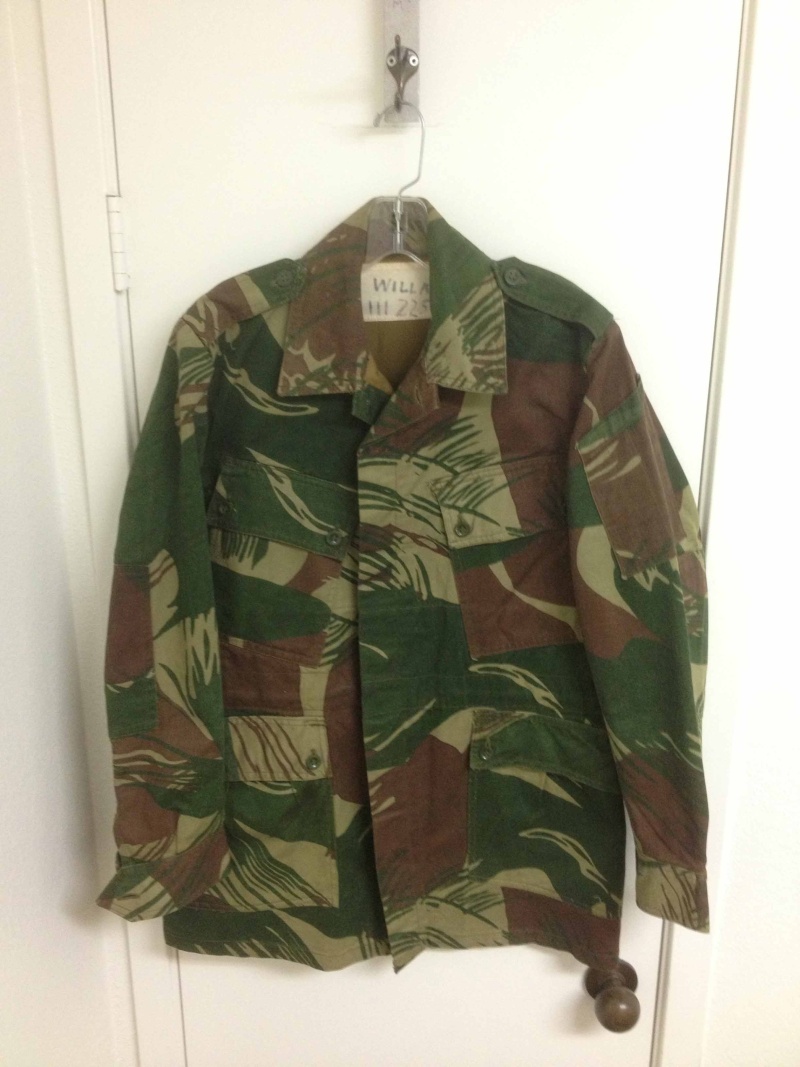 Name on the inside is "Willard". Other than that, no other info since the tag washed out.