I hope this works...laptop is dead so trying to upload via phone!!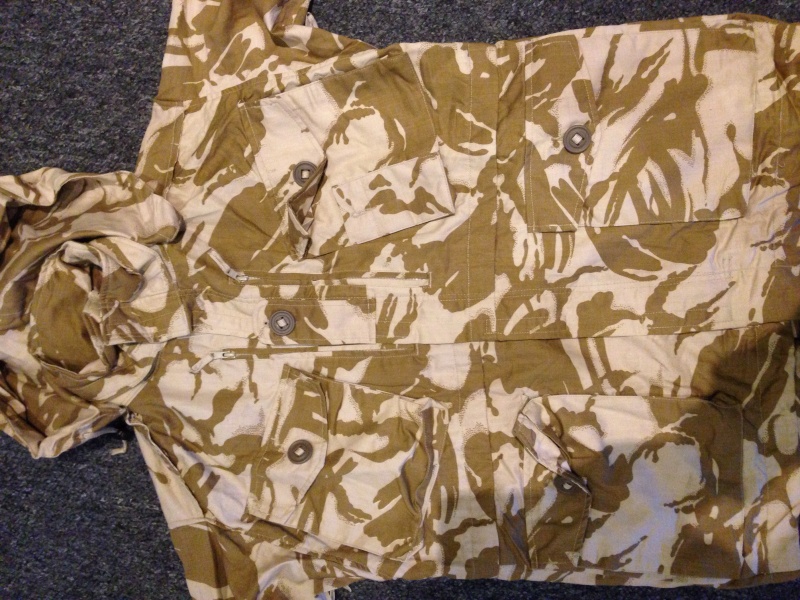 }
Smock very much like the 'Modified' Smock with Fleece pockets, zips under arm pit, compass pouch and mesh lining
}
Vents on the shoulders
}
Mesh lining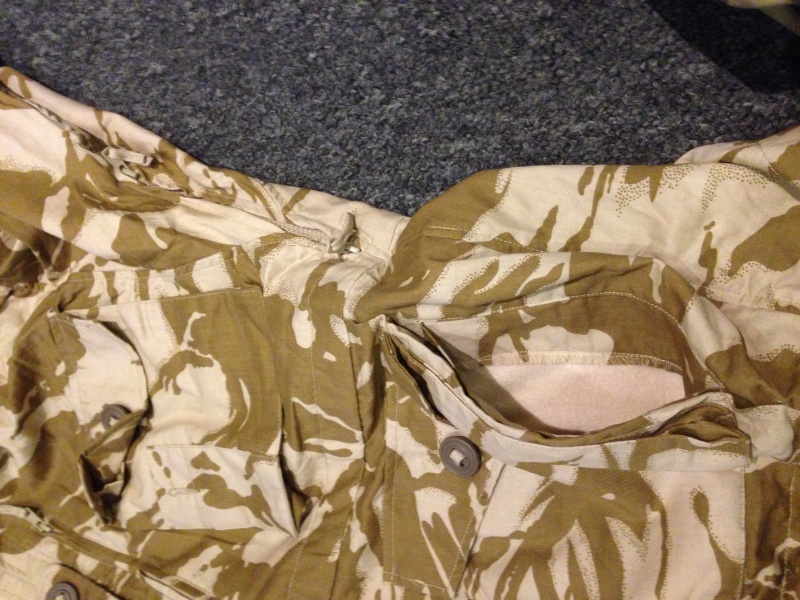 }
Fleece Pockets and zips under arm pits
}
Collar with detachable hood.
}
Detached hood which rolls up into collar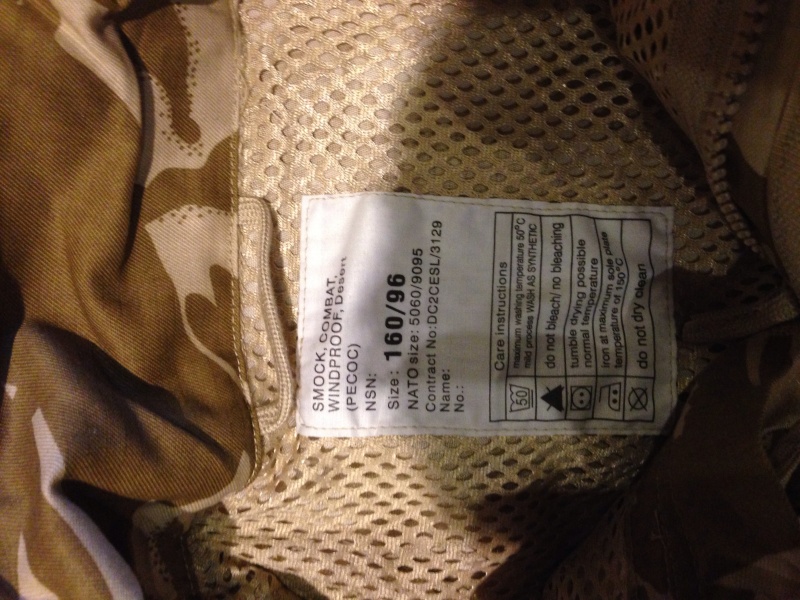 }
NSN PECOC label. The material of the smock is the very lightweight material, T Bag I think it's called, it's lightweight but I would say it's cheaply made!!