Here's something I haven't seen very often; an Irish Combat Tunic, dated 1985, rank denoting a Private. I've know of one other person who has one, who also acquired the matching trousers, and has seen one that still had the removable hood attached. Very well made, it has a plethora of pockets, particularly on the interior, and is very thick and sturdy.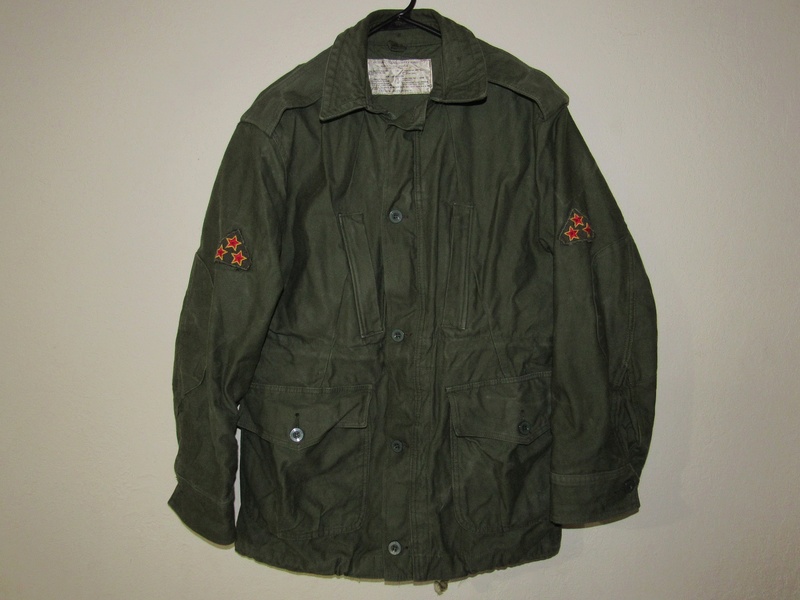 Tag shot, slightly blurry.
Interior shot, showing the five VERY large pockets, and large drawcords.
And a few photos I managed to find